English Pea Salad Recipe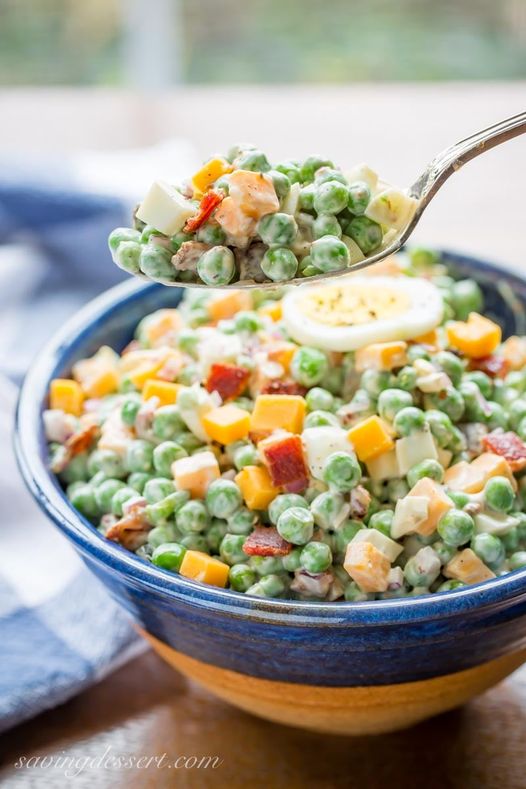 English Pea Salad is always a welcome surprise on the holiday buffet table. It's something unique and a little unexpected! But, it's got so many great-tasting components; it's sure to become a favorite! And, it's incredibly awesome because the flavors in it marry so well with anything off the grill!!
This tasty pea salad bursts with hard-cooked eggs, a little bacon (who doesn't love bacon?), chopped red onion, and diced cheddar cheese. Then, you fold all of those ingredients lovingly into the creamiest, most delicious dressing ever!! Perfection begins with a pea. 😉
Grab the Recipe right here! English Pea Salad Recipe
MORE RECIPES
The Ultimate Bread and Butter Pickle Recipe
Busy Day Lemon Bars Are # 1 Easy And Crazy Good
The Number 1 Practically Perfect Poppy Seed Bread
Magic Rhubarb Pudding Cake Recipe
If you like these recipes, you are our people! You can check some related articles below or search via categories on the right. But, be warned; you will be on here for hours. Enjoy!😊
So, please share this recipe on your social media accounts like Facebook, Instagram, Twitter, and Pinterest. We would be honored and ever so grateful; thank you!