Caramel Apple Cheesecake Bars Recipe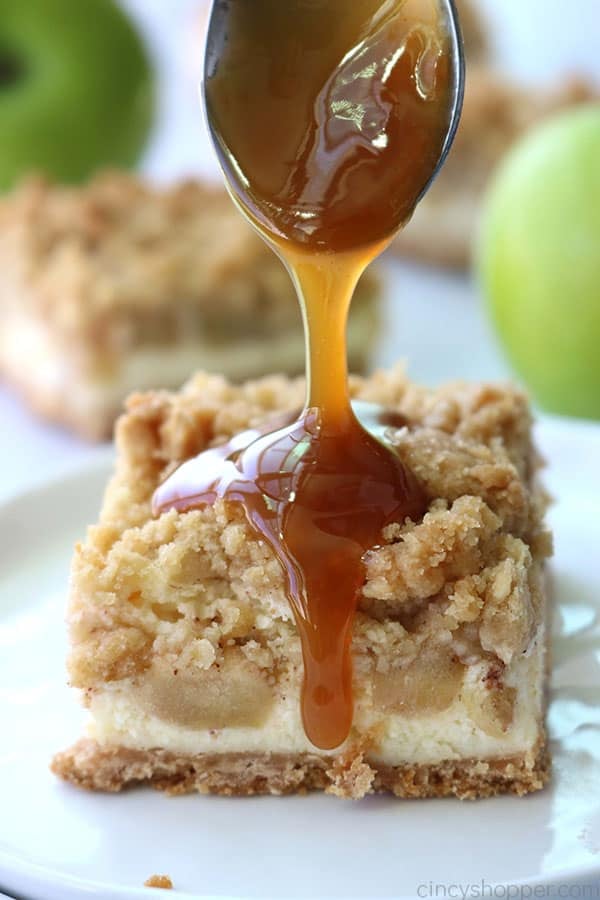 These Caramel Apple Cheesecake Bars are so good! We have made these apple cheesecake bars at least 3 times in the past few weeks. I am not exaggerating when I say these are quite possibly the best and easiest cheesecake bars I have ever made!
I know apple desserts are usually most eaten in the fall, but these are delicious in the hot weather. My mouth is watering typing this! Sorry, not sorry!
Check out the recipe at the end of this post and do let me know if you decide to make a batch. If you do, send in your pics. I love to see them. Truly!
BEFORE YOU GET THE RECIPE HERE ARE MORE APPLE CHEESECAKE CREATIONS FROM INSTAGRAM:
Caramel Apple Cheesecake Bars Recipe
Grab the recipe: Apple Cheesecake Bars Recipe