How To Make Amazing Overnight Creme Brule French Toast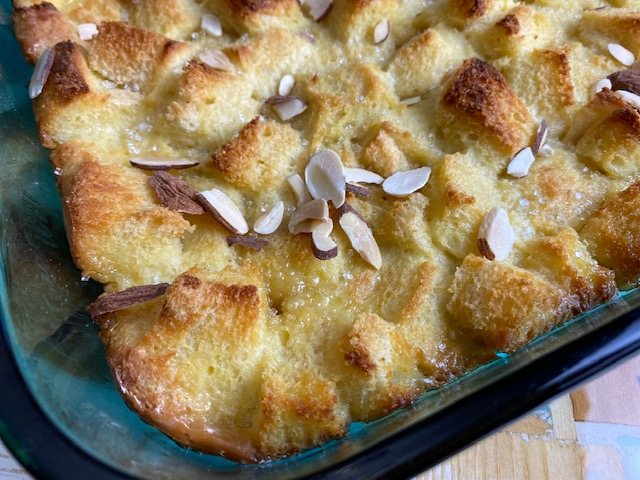 If you want to impress your guests and take it easy in the morning, make this incredible Creme Brule French toast casserole the night before! It is crispy on top, tender in the middle, and loaded with the caramelly flavor of classic Creme Brule. Serve it with fresh fruit and whipped cream for an extraordinary brunch dish!
Creme Brule is one of my favorite desserts. It consists of a rich custard made with eggs, cream, and sugar. It's usually baked in an individual serving dish or ramekin. Once it's baked, sugar is sprinkled on top and torched, forming a crispy, caramelized crust, my favorite part!
One of the most fun parts about eating Creme Brule is cracking the top of the crust with your spoon and then plunging it in to eat the yummy custard. The dessert version of Creme Brule is a little fiddly and takes some time to temper the eggs for the custard, bake them properly, and torch them correctly.
Great news!! THIS CASSEROLE IS EASY TO MAKE AND TASTES AMAZING! Oh, sorry, was I shouting? Yes, I was; this Creme Brule French toast is one of the easiest and most delicious brunch dishes I ever ate.
The Back Story On The Backdrop And Why These Photos
My husband and I are "retired," but in our case, that only means we're not going to a job every day. Instead, we work hard from home, both doing the things we love to do, finally! He does antiques and builds things. I cook, and we eat.
Papa built this amazing tray from scraps of shutters and a few rogue pieces of wood to complete the puzzle, and I wanted to use it in a photo from the first time I laid eyes on it! The colors are not what I use, but they are wonderful!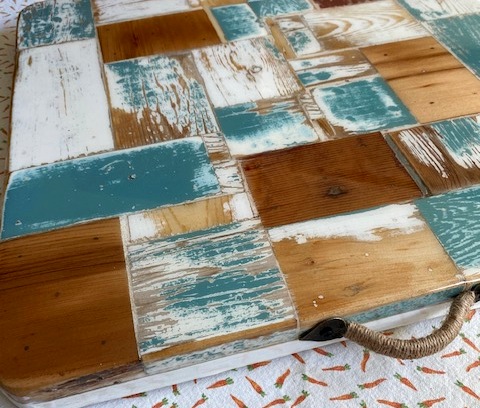 He found this unusual vintage 13″ x 9″ blue Pyrex baking dish at a garage sale a week or two later. When he brought it home, he told me I could keep it if I wanted, so I did, hoping I'd have a chance to use it in post. So now you know the rest of the story and why I used this unusual blue dish to make Creme Brule French toast!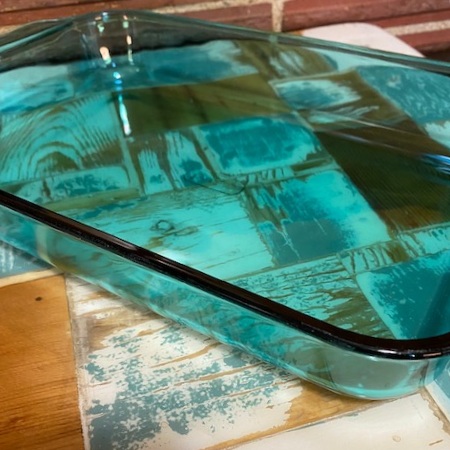 I love Pyrex for baking because the food bakes beautifully, shows off handsomely, and clean-up is a breeze! You can buy new Pyrex baking dishes today, and I suggest that you try them!
How To Make This Incredibly Yummy Creme Brule French Toast Casserole
The recipe begins with a smooth caramel layer you make in a saucepan with butter, brown sugar, and corn syrup. When it's ready (it takes about three or four minutes,) you pour it into the greased baking dish.
Remove the crusts from day-old bread and cut the bread into cubes about an inch in size. I used three-day-old Texas toast. You can use French bread or any other firm bread, but it must not be fresh. It needs to dry out a bit to soak up the custard. I cut mine into cubes and let it sit on the counter while I prepared the other parts of the recipe.
The original recipe called for a nine-inch loaf of bread without an actual measurement in cups, so I put the bread cubes in the baking dish as I figured out how much to use. I used about 15 pieces of Texas toast, but brioche, Italian bread, or any other type of white bread will work.
Of course, I had to dump the bread cubes out because the caramel layer goes on the bottom!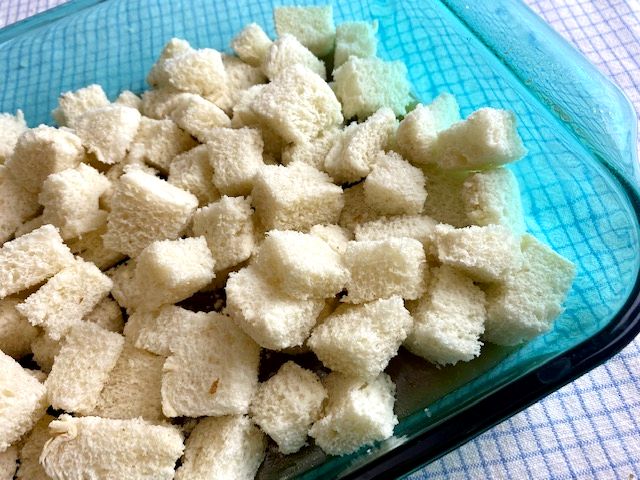 Next, you'll whisk up the custard layer with half-and-half, eggs and vanilla. When it's all well combined and frothy, pour it over the whole casserole.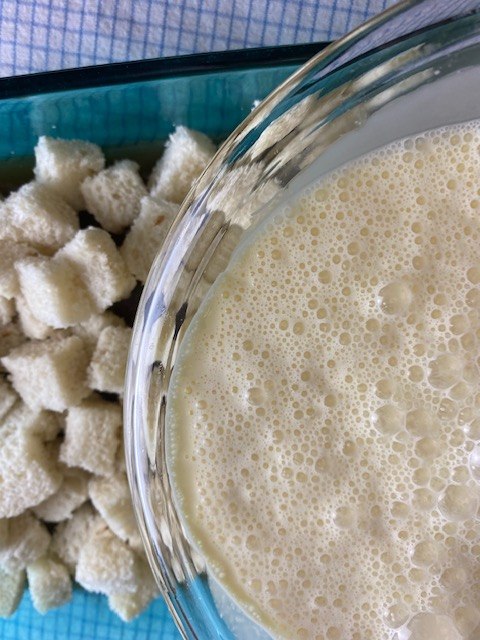 Cover the baking dish with foil and let the bread cubes soak up all the goodness from the caramel and the custard in the refrigerator for at least eight hours. Mine sat in the fridge for two days before I baked it.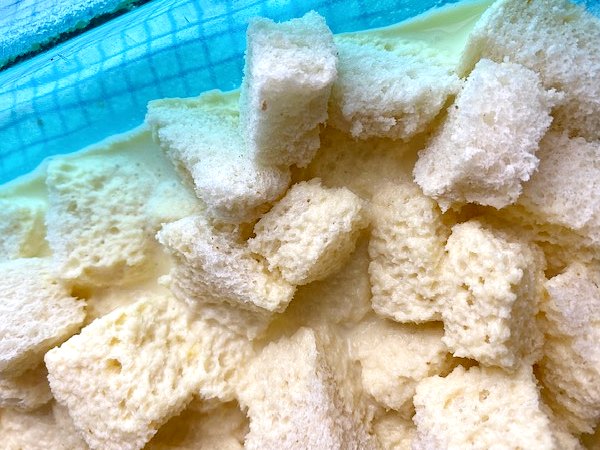 Once the casserole has been well chilled, bake it on the center rack of a 350-degree oven for thirty to thirty-five minutes, or until the top is golden brown. If it begins to brown too quickly, put the foil back on top until it is done.
If you've been reading my posts for a while, you know I am a sucker for garnishes and what they do to enhance the visual appeal of a dish. I sprinkled the top of my Creme Brule French toast with a bit of coarse sanding sugar and sliced almonds for crunch. It's not necessary, but it's a Betty thing; I can't help it, and I think it looks great!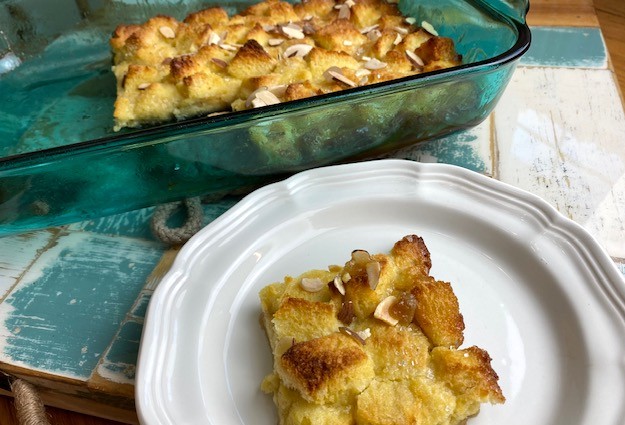 Are you a breakfast eater like us? What do you like to serve for breakfast or brunch when you have guests? Here are some of our favorite "brunchy" recipes! Cinnamon rolls, Asparagus and Egg Brunch Casserole, German pancakes, Avocado Toast.
Printable Recipe:
Yield: 12 servings
Overnight Creme Brule French Toast Casserole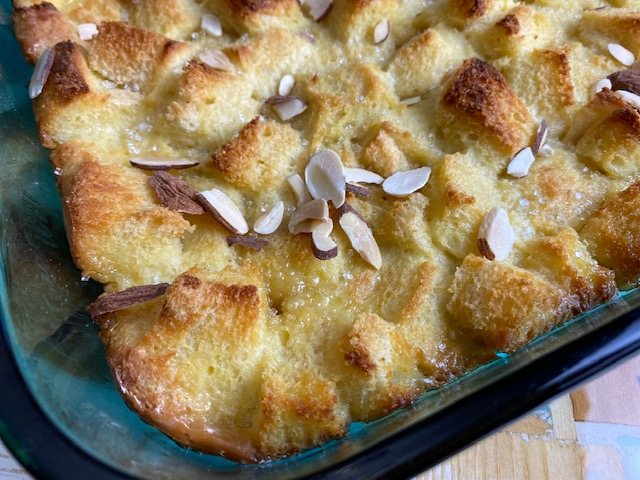 Here is an easy and delicious brunch dish you can make ahead and bake in the morning. It has a tender center and a crunchy top infused with caramel flavor.
Total Time
8 hours
45 minutes
Ingredients
1/2 cup salted butter
1 cup brown sugar
2 Tbsp white corn syrup
Day old bread cut into one-inch cubes, about a nine-inch loaf of French bread, or other firm white bread
1 1/2 cups half and half
5 large eggs
2 tsp vanilla
sanding sugar and sliced almonds for garnish, optional
Instructions
Combine brown sugar, butter, and corn syrup in a small saucepan over medium heat. Cook and stir until the sugar is all dissolved and the sauce is smooth and silky.
Pour sauce into a greased 13" x 9" baking dish.
Arrange the bread cubes on the caramel layer.
Whisk the half and half with the eggs and vanilla until frothy and thoroughly blended.
Pour the custard mixture over the bread cubes and cover the dish with foil.
Rrefrigerate for at least eight hours or more.
Bake at 350 degrees on the center rack of your oven until the top is golden brown, about 30 to 35 minutes. If it begins to brown too quickly, cover with foil until it is done baking.
Garnish with sanding sugar and sliced almonds if desired.
Notes
I used Texas toast, but any firm white bread with crust removed will work.
If you enjoyed this recipe, please share it on your social media! I would love for more people to try this delicious and easy-to-make dessert. If you have any questions or feedback, please feel free to leave a comment below. I would love to hear from you! Shhh… Join our secret foodie group on Facebook.
More recipes from us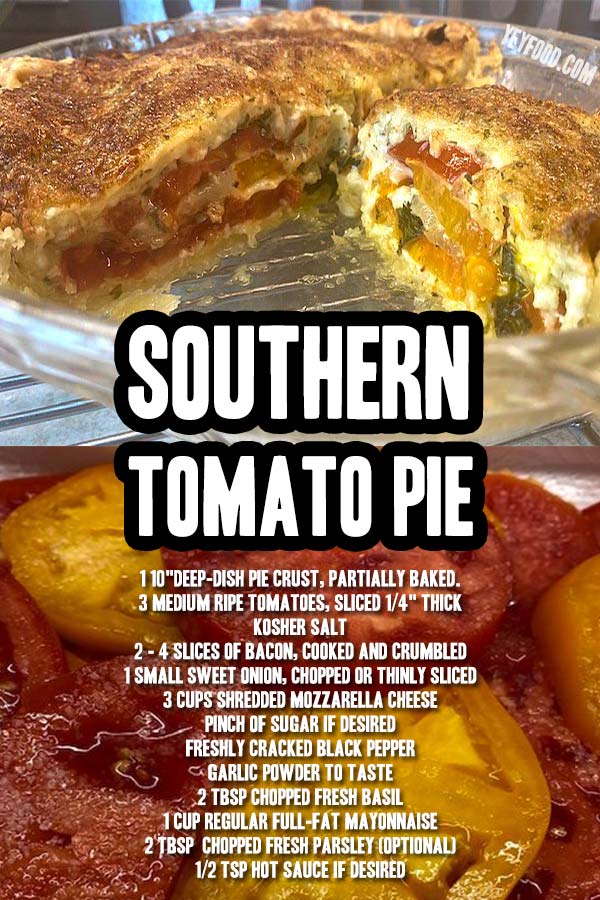 S'mores Bars How To Make Them Super Fast and Super Good
How To Make The White BBQ Sauce That's Fascinated Us Since 1925
German Sauerkraut Casserole With Bacon And Brown Sugar
If you like these recipes, you are our people! You can check some related articles below or search via categories on the right. But, be warned; you will be on here for hours. Enjoy!
So, please share this recipe on your social media accounts like Facebook, Instagram, Twitter, and Pinterest. We would be honored and ever so grateful; thank you!