Seven-Minute Avocado Toast Recipe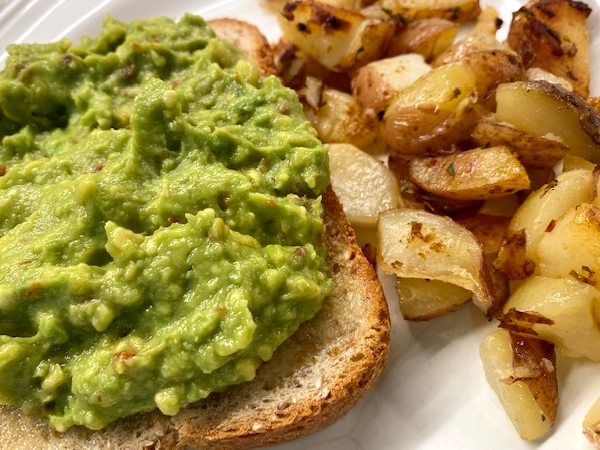 Avocado toast isn't new news. The avocado toast craze peaked years ago, and harsh criticism was heaped by many towards Millennials for their egregious spending on expensive avocado toast.
It was considered the trendy, overpriced post-workout brunch of spoiled brats in snobbish restaurants. This dish became almost a symbol of everything wrong with Millennial culture in the 20 teens.
Now that the pandemic is behind us and political unrest has diverted our attention, avocado toast is a safe subject again. You can even buy it in Dunkin' Donuts these days, where it is massively popular. Better still, you can make it at home quickly, easily, and deliciously!
Avocados Are One Super Nutritious Fruit
Avocados are a superfood and nutrient-dense. Avocados provide healthy fats and antioxidants along with an impressive alphabet of vitamins A, B, C, D, E, and K! They provide fiber, potassium, and lutein for good eye health! If that's not convincing enough, they also offer a significant amount of copper, manganese, and iron; whew!
Americans have a love affair with avocados. Over the last thirty years, our demand for this tasty fruit has exploded. All that good nutrition is a bonus because avocados are delicious!
A Few Fascinating Facts That Explain Why Avocados Aren't Cheap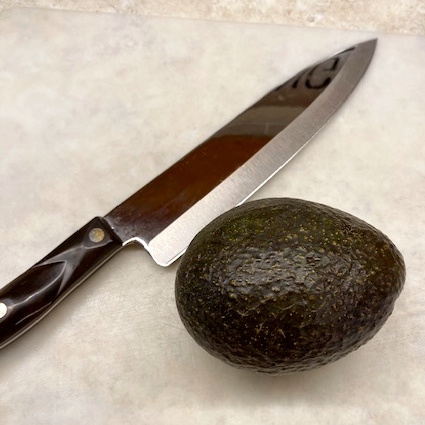 An avocado tree reaches fruit-bearing maturity between five and thirteen years of age. It takes nine months for an avocado to grow from the blossom to ripe fruit, the same amount of time it takes for a human baby to develop!
You will need massive amounts of water and fertilizer to grow avocados successfully. For example, It takes about a million gallons of water to produce 100,000 pounds of avocados on an acre of land. They grow best at temperatures between 70 and 100 degrees Fahrenheit. Avocados are not easy to grow; they are a bit fussy.
Avocado trees thrive in sunny areas with coarse and sandy soil, plenty of iron, and very little saline. They don't like wind, cold, or too much intense sun.
Avocado trees were first planted in Florida in 1833 and in California in 1856. California leads the US in avocado production, followed by Hawaii and Florida; still, Mexico supplies about eighty percent of the avocados eaten in the United States.
The increased demand, high production costs, and short shelf life explain why avocados are more expensive than some other foods. Despite that, our appetite for avocados appears to be nearly insatiable!
Here's How To Make Delicious Avocado Toast At Home In Minutes
Use a ripe avocado that yields to gentle pressure when you squeeze it lightly. It should not feel soft or mushy. The skin will be darker on ripe fruit. Another test for ripeness is to pull off the stem cap.
If the stem comes off easily and you see green, it's good to eat. The avocado is probably not ripe if the stem won't come off. If you pull off the stem cap and see brown flesh, the fruit may be overripe and have brown spots throughout the flesh.
Cut the avocado in half around the length of the fruit and twist, leaving the whole pit on one side of the fruit.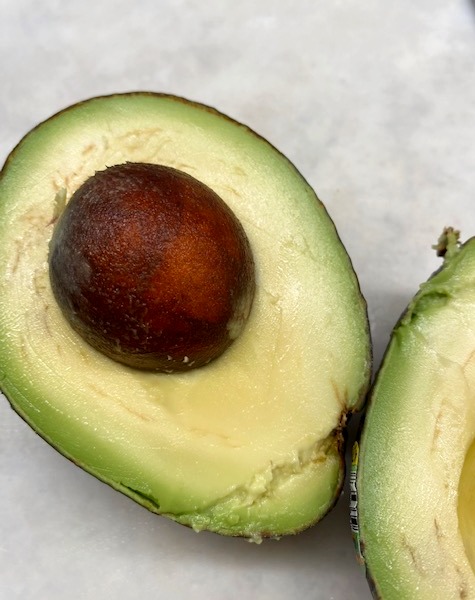 Use a knife to stab the pit and remove it. Instead of piercing the pit, I gently pried it out of the avocado intact because I wanted to grow an avocado plant from it. I have friends who have had great success doing this, and I think it will be fun to try. Read about how here. Here's another method using a plastic bag.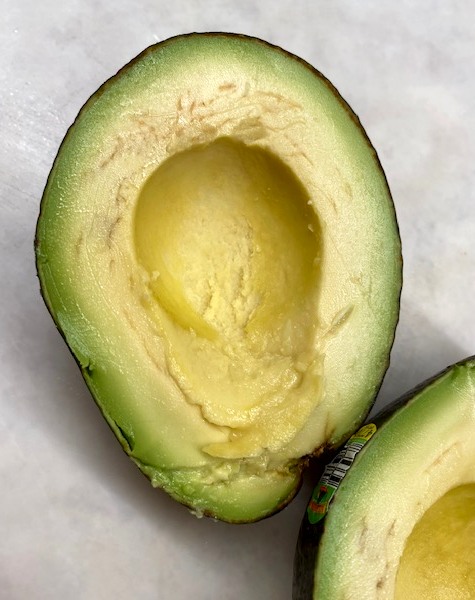 Use a spoon to scoop the flesh out of the skin into a bowl. Mash the avocado but don't mash out all the lumps; leave it chunky. All that's left to do is add lemon juice, salt, pepper, olive oil, and sun-dried tomatoes.
Not a sun-dried tomato fan? You can also season the avocado any way you like with bacon, onion, peppers, Italian or Everything Bagel seasoning, or pico de gallo. The sky is the limit!
Yield: 2 servins
Avocado Toast
Easy, delicious homemade avocado toast without a spendy restaurant price tag.
Ingredients
One large ripe avocado, mashed
2 tsp olive oil
2 tsp lemon juice
1/2 tsp salt
1/2 tsp pepper
One Tbsp oil packed sun dried tomatoes, chopped fine
2 thick slices of firm bread like grainy wheat or sourdough
2 Tbsp butter fo the toast
2 eggs, optional
Instructions
Mash the avocado, leaving some chunks
Stir in the lemon juice, olive oil, salt, pepper, and sun-dried tomatoes.
Toast and butter the bread.
Pile the avocado mixture on top of the toast and top with a runny fried egg if you like.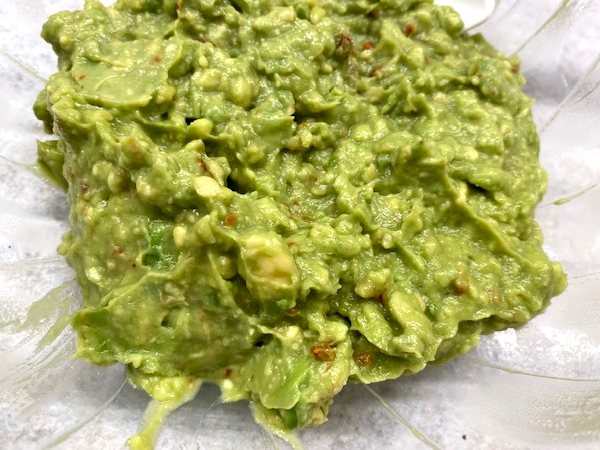 Use bread with some "tooth" like grainy wheat or sourdough for avocado toast. Toast and butter it lightly, then pile on the avocado you have seasoned the way you love.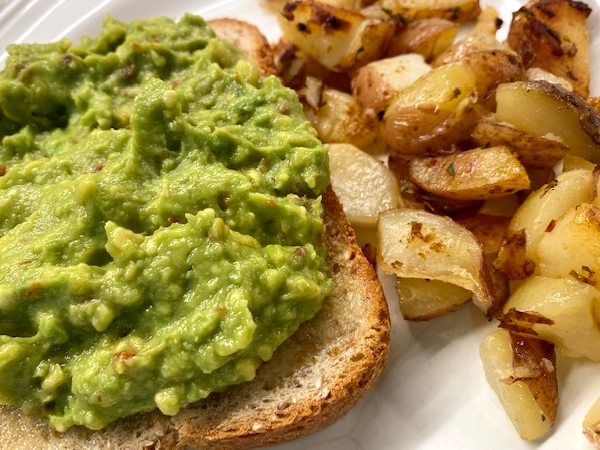 Avocado toast is great with fruit, but this time, I made my husband's favorite fried potatoes to go with it for our evening meal. A runny egg is a traditional topper for avocado toast, but Papa is not fond of eggs cooked that way, so I topped ours with an easy-over egg, which tasted amazing! (He's really not that picky!)
Have you ever had avocado toast? Have you made it at home? What is your favorite way to eat avocados?
More recipes from us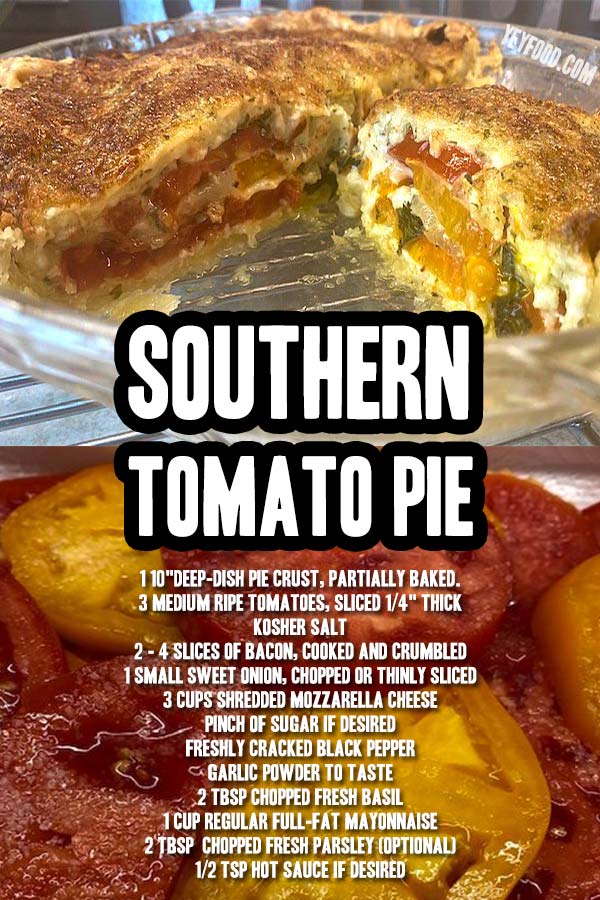 S'mores Bars How To Make Them Super Fast and Super Good
How To Make The White BBQ Sauce That's Fascinated Us Since 1925
German Sauerkraut Casserole With Bacon And Brown Sugar
If you like these recipes, you are our people! You can check some related articles below or search via categories on the right. But, be warned; you will be on here for hours. Enjoy!
So, please share this recipe on your social media accounts like Facebook, Instagram, Twitter, and Pinterest. We would be honored and ever so grateful; thank you!