Garlic Bacon Broccoli Skillet Recipe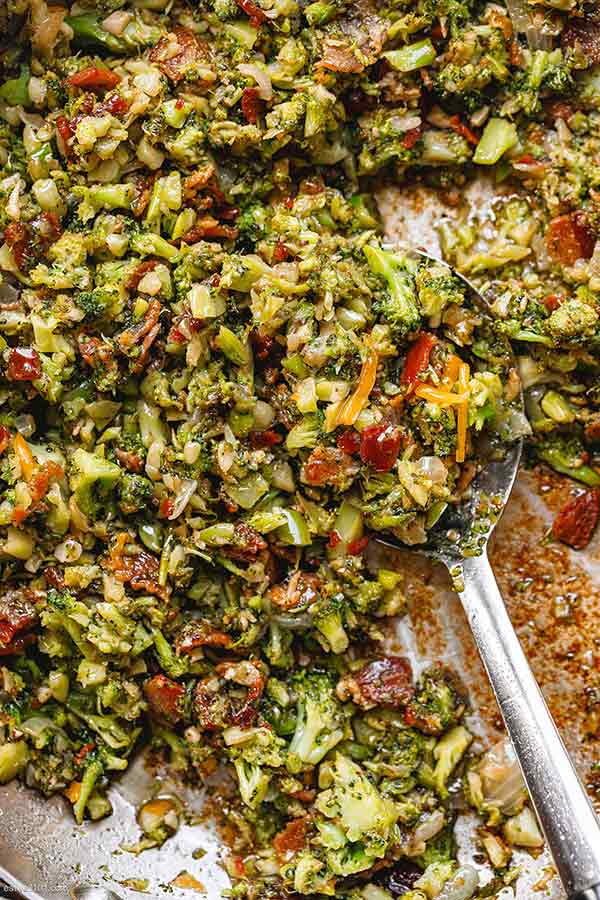 I LOVE broccoli and I LOVE bacon even more.. so this recipe is a no brainer for me. I can enjoy 2 foods I love together fried in a skillet! If you don't know me that well, I am a firm believer that ANYTHING COOKED in a skillet tastes better.
This Garlic Bacon Broccoli Skillet makes for a quick and flavorful side dish. Bacon and broccoli team up in this simple dish ready in less than 30 mins.
Grab the recipe here: Garlic Bacon Broccoli Skillet
If you liked this post, maybe you will like some of our others. You can check some related articles below or search via categories on the right. Be warned, you will be on here for hours. Enjoy 🙂
Quick brussel sprout recipe:
More Recipes:
The Ultimate Bread and Butter Pickle Recipe
Busy Day Lemon Bars Are # 1 Easy And Crazy Good
The Number 1 Practically Perfect Poppy Seed Bread
Please share this recipe on your social media accounts like Facebook, Instagram, Twitter, and Pinterest. We would be honored and ever so grateful, thank you!
If you haven't already, check out our Facebook page, where we post easy, delicious, and family-friendly recipes every day!