Brown Sugar Grilled Pineapple Recipe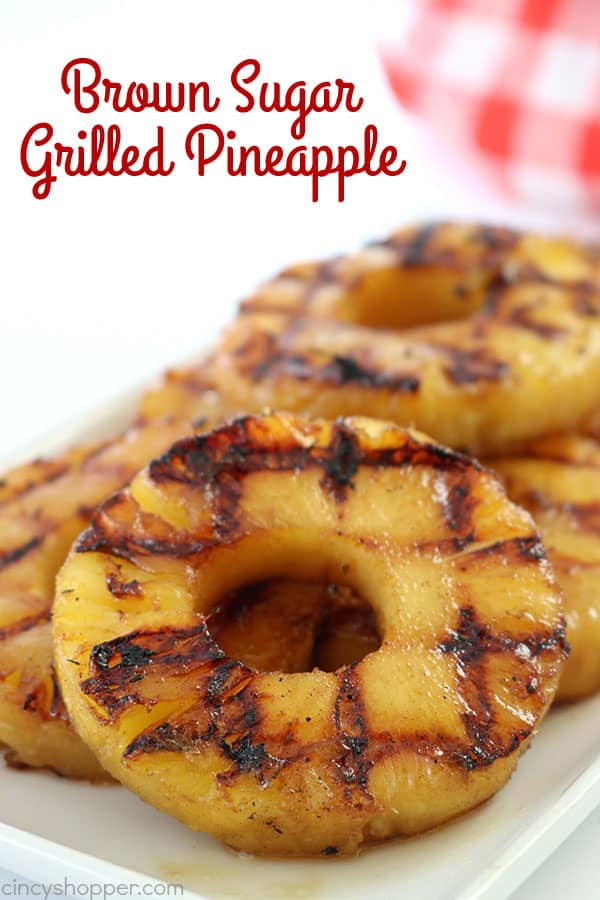 Brown sugar grilled pineapple. Just saying the words makes my mouth water! What a perfect accompaniment to almost anything you can toss on a grill! Incredibly yummy with chicken, ham, or pork chops. When you combine sweet with savory, the flavor explodes!
Slice fresh pineapple into rings and slather them with a mixture of butter, vanilla, brown sugar, and cinnamon. The syrupy coating ensures gorgeous, deep brown grill marks for tons of eye appeal! These golden rings make a delicious side dish or a decadent dessert when you top them with a scoop of ice cream and drizzle the brown sugar mixture over the top!
You can snag the recipe right here: Brown Sugar Grilled Pineapple
MORE RECIPES
The Ultimate Bread and Butter Pickle Recipe
Busy Day Lemon Bars Are # 1 Easy And Crazy Good
The Number 1 Practically Perfect Poppy Seed Bread
Magic Rhubarb Pudding Cake Recipe
If you like these recipes, you are our people! You can check some related articles below or search via categories on the right. But, be warned; you will be on here for hours. Enjoy!😊
So, please share this recipe on your social media accounts like Facebook, Instagram, Twitter, and Pinterest. We would be honored and ever so grateful; thank you!