Garlicky Stuffed Shells Recipe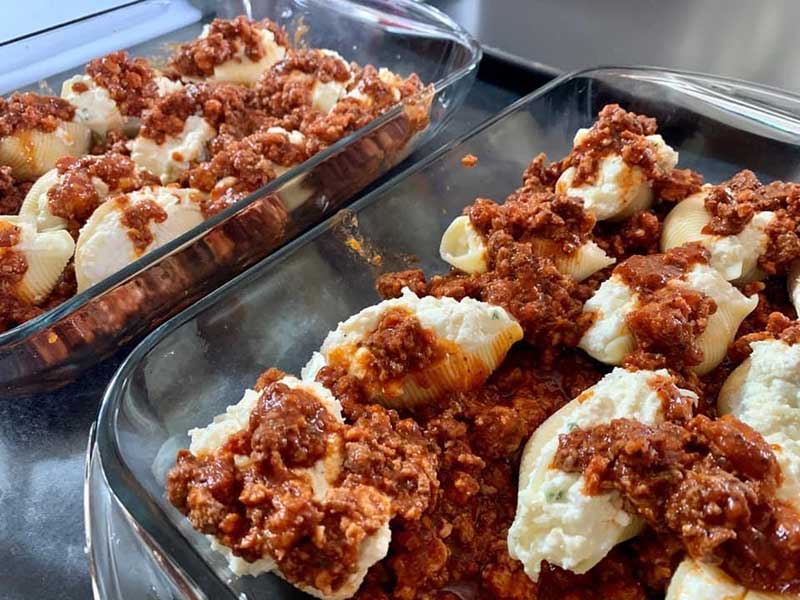 Create this amazing recipe when you are in the mood for great Italian food but want to serve it in a way that has great style! This is a gorgeous presentation, showy and impressive! But surprisingly, it's simple and straightforward to make!
Here's What You Will Need:
12 large pasta shells
1 pkg frozen chopped spinach
1 clove garlic
Italian seasoning
Fresh basil
Tre Stelle® Extra Smooth Ricotta Cheese
Tre Stelle® Grated Romano Cheese
1 egg
1 regular size jar prepared pasta sauce
You'll also need a skillet to brown the beef and make the sauce, a deep pot to boil the pasta, a 13″ x 9″ baking dish, non-stick cooking spray, and aluminum foil.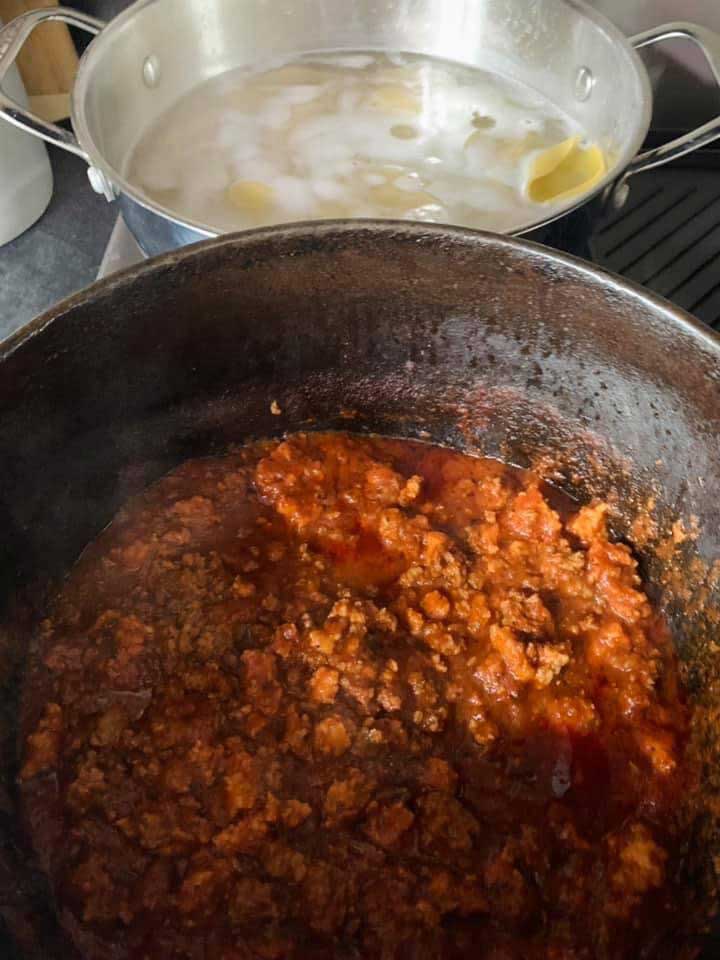 While the pasta is boiling, stir up the cheese mixture and make the delicious sauce. You'll be surprised and pleased at how quickly this all goes together!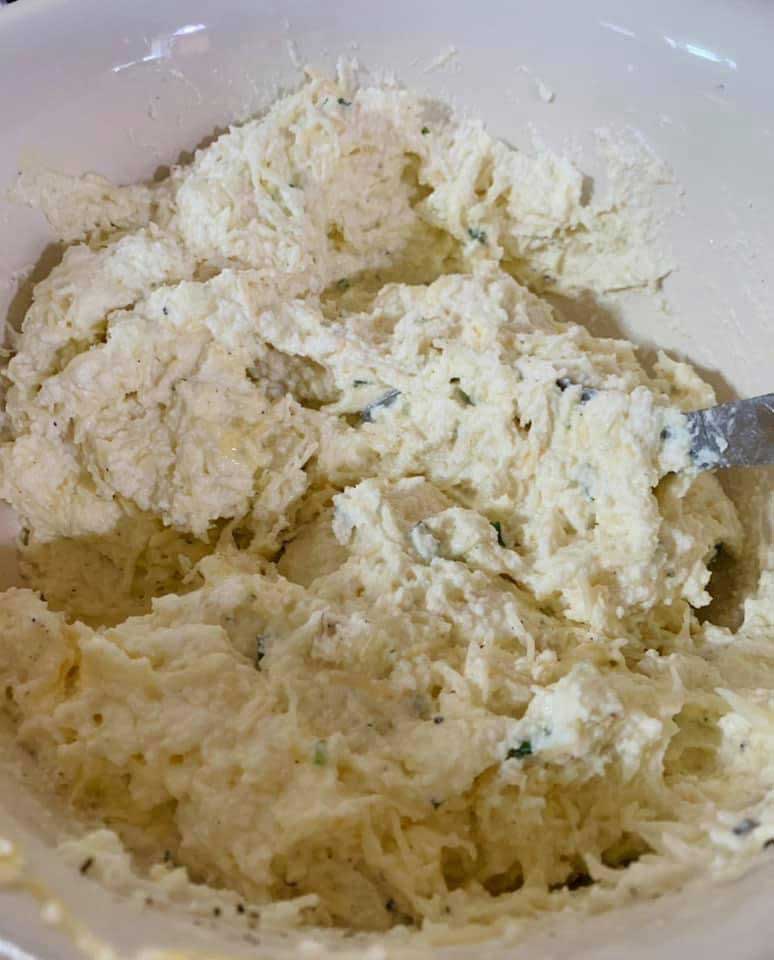 The spinach is mixed right in with the Ricotta cheese and a beaten egg to make the vibrant, rich, colorful, and yummy filling! Bellisimo!
Pour a little bit of the sauce in the bottom of a greased 9″ by 13″ baking dish. Now, is put a heaping tablespoon of the cheese mixture into each shell and arrange them in the pan, filling side up. Then, spoon the delicious sauce on top, cover the pan with foil, and bake for 20 minutes. Finally, uncover the dish and bake another 10 minutes or so to brown the cheese lightly.
Yield: 4 to 6 servings
Garlicky Stuffed Shells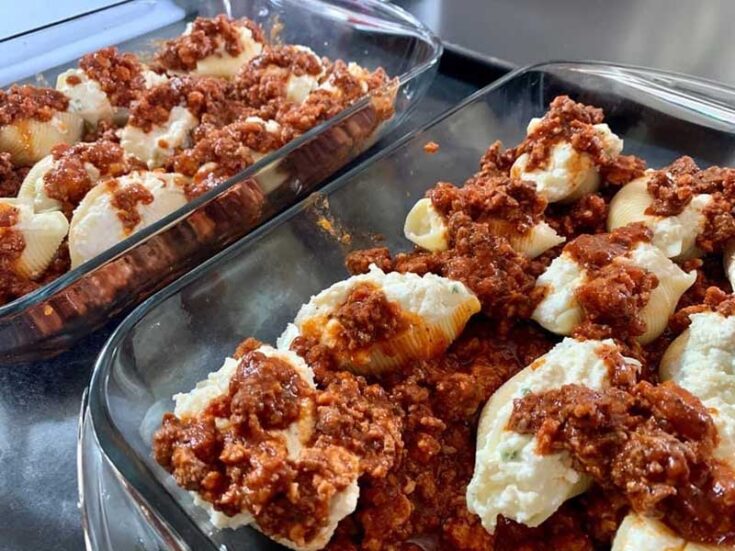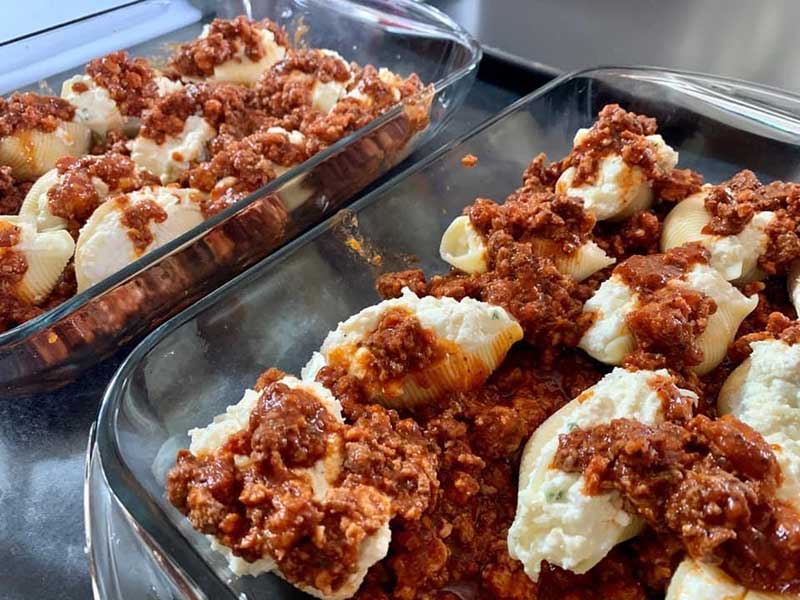 Make these Garlicky Stuffed Shells when you are in the mood for great Italian and a more festive presentation!
Ingredients
12 large pasta shells
1 package frozen chopped spinach, thawed and squeezed dry
1 clove garlic, minced
1 tsp Italian seasoning
1/4 cup fresh basil, minced
1 16.75 ounce tub Tre Stelle® Extra Smooth Ricotta Cheese
1/4 cup Tre Stelle® Grated Romano Cheese
1 egg, beaten
1 24 ounce jar of your favorite prepared pasta sauce
Instructions
Preheat oven to 375ºF
In a large pot of boiling, salted water, boil the pasta shells until "al dente." Drain and rinse well.
In a medium bowl, combine the spinach, garlic ricotta, beaten egg, and basil. Stir well. Set aside or refrigerate until ready to use.
Spread ½ cup of the pasta sauce on the bottom of a 9"x 13" baking dish. Fill each pasta shell with a heaping tablespoonful of the Ricotta mixture.
Arrange the shells in the baking dish, filling side up. Spoon the remaining pasta sauce over the pasta shells and sprinkle with Romano cheese. Cover and bake for 20 minutes.
Remove the cover from the baking dish and bake for an additional 10 minutes until lightly browned.
Are you wondering what to serve with this incredible dish? Stuffed shells are robust and filling, so the side dishes should be simple and light. Any fresh green vegetable would add to a lovely plate, or a simple, crisp tossed salad of mixed greens with a light oil and vinegar dressing or classic Italian dressing. Crisp croutons would add delicious crunch!
You can never go wrong with some warm Italian bread or crisp garlic or cheese toast for a perfectly delightful Italian feast! But, if you serve dessert, it should be something light and refreshing. Sherbet would be a lovely touch, or Pineapple Delight might make a perfect finale!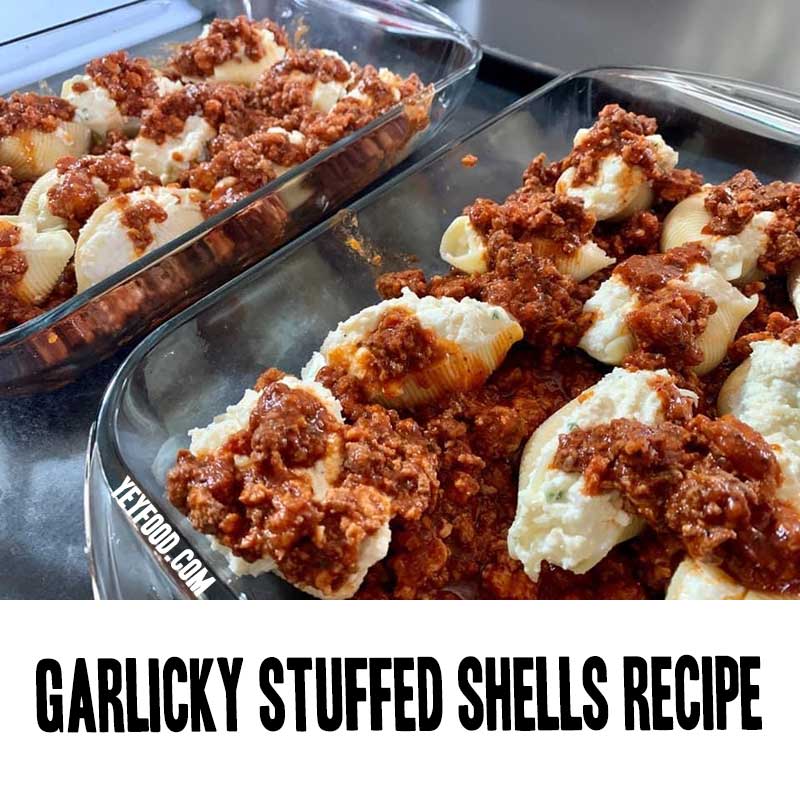 MORE QUICK AND EASY FAMILY-STYLE RECIPES:
The Ultimate Bread and Butter Pickle Recipe
The Number 1 Practically Perfect Poppy Seed Bread
How To Make Authentic Runzas Right In Your Very Own Kitchen
If you like these recipes, you are our people! You can check some related articles below or search via categories on the right. But, be warned; you will be on here for hours. Enjoy! 😊
So, please share this recipe on your social media accounts like Facebook, Instagram, Twitter, and Pinterest. We would be honored and ever so grateful; thank you!