Lemon Blueberry Cheesecake Bars Recipe
These lemon-blueberry cheesecake bars are a perfect little dessert for spring and summer! So raise your hand if you love cheesecake! I thought so! When the slightly tart, creamy filling punctuated with sweet ripe blueberries sits on top of a buttery, crunchy graham cracker crust? Well, then it jumps right to the top of the chart!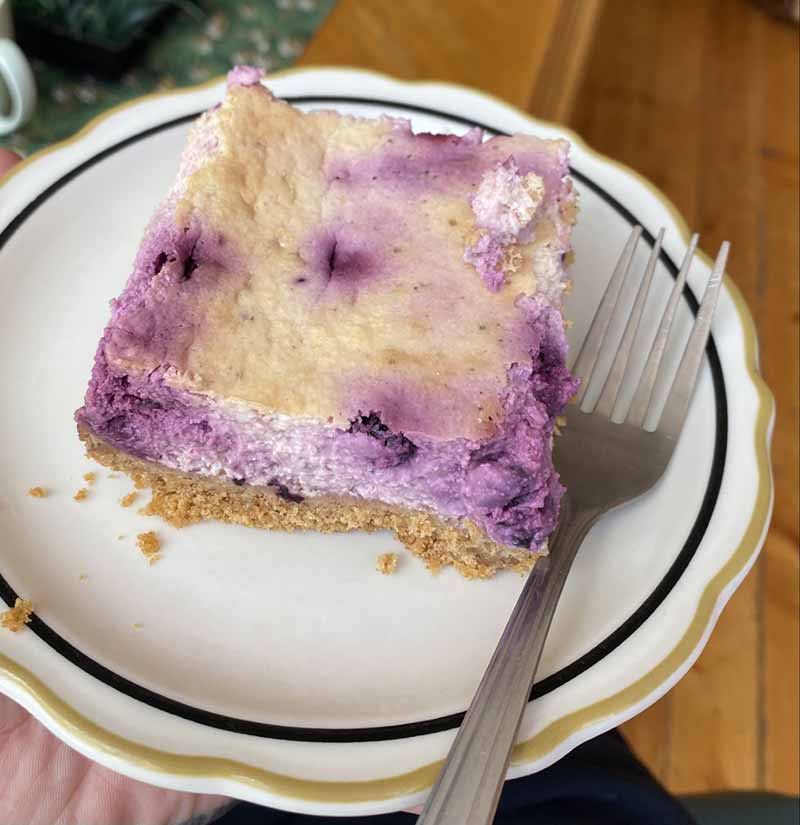 Blueberries are beautiful, but they don't have a ton of flavor on their own. That's why the tartness of lemon complements them so perfectly! We think you'll agree; this lemon–blueberry combination is practically addictive! Make some today!
Yield: 16 2 inch squares
Lemon Blueberry Cheesecake Bars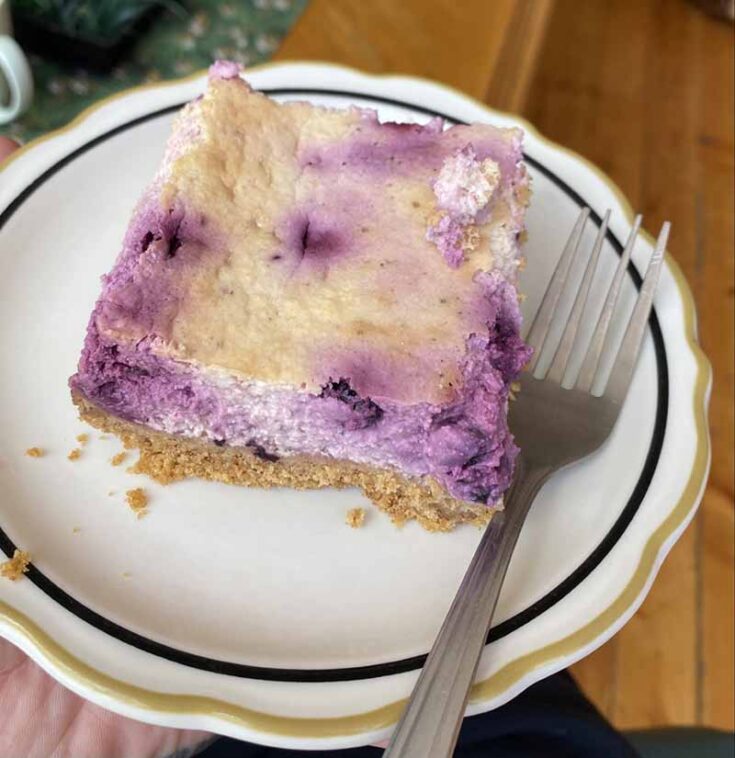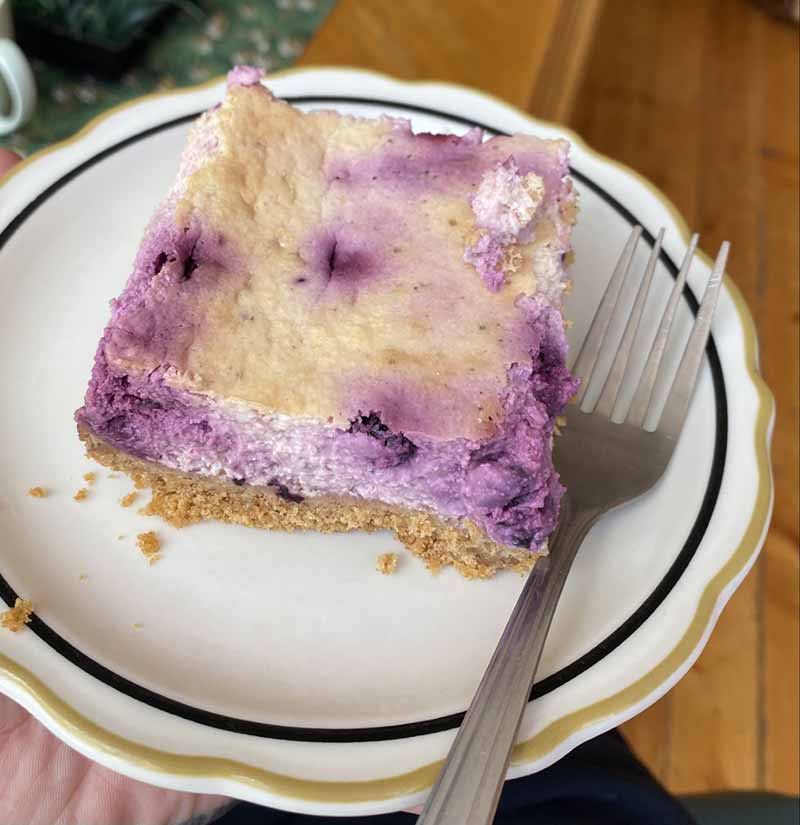 Cool, creamy lemon-blueberry cheesecake atop a sweet, buttery, crunchy crumb crust.
Additional Time
3 hours
30 minutes
Total Time
4 hours
20 minutes
Ingredients
10 full sheets of graham crackers (Or 1 1/2 cups if using pre-packaged crumbs)
1/3 cup sugar
6 Tbsp melted butter
Filling
2 8-ounce blocks of cream cheese, softened to room temperature
1 large egg
1/3 cup sugar
Juice from one lemon (about 3 Tbsp)
Zest from 2 lemons
1 tsp vanilla
1 1/2 cups of fresh blueberries or frozen blueberries (Do not defrost)
Instructions
Preheat oven to 350°
Line an 8-inch square baking pan with parchment paper. Extend the parchment paper over the sides so you can lift out the chilled bars.
Prepare the crust:
Use a food processor or blender to crush the crackers into fine crumbs. Add the butter and sugar to the crumbs and pulse until the mixture resembles brown sugar.
Press the crumb mixture into the bottom of the pan.
Bake for 5 minutes and set aside to cool.
Prepare the filling:
Beat the cream cheese at medium speed until smooth.
Add the egg, sugar, lemon zest, lemon juice, and vanilla extract until smooth and creamy, about 3 minutes.
Gently fold in the blueberries.
Spoon filling evenly over the crust.
Bake for 30-35 minutes, or until the cheesecake has set up and the edges slightly browned.
The bars will be puffy but will sink as they cool.
Cool for 30 minutes at room temperature, then refrigerate the pan for three hours or more.
Lift the parchment paper out of the pan and cut the bars into squares.
MORE CHEESECAKE RECIPES FROM INSTAGRAM
Gluten and Dairy Free Lemon Cheesecake
NO-BAKE Mango Cheesecake
MORE RECIPES FROM US
The Ultimate Bread and Butter Pickle Recipe
The Number 1 Practically Perfect Poppy Seed Bread
If you like these recipes, you are our people! You can check some related articles below or search via categories on the right. But, be warned; you will be on here for hours. Enjoy!😊
So, please share this recipe on your social media accounts like Facebook, Instagram, Twitter, and Pinterest. We would be honored and ever so grateful; thank you!