Stretch A Pound Of Hamburger To Feed Six
Homemade Sloppy Joes look like this picture. You need this old recipe because it's still the best one ever.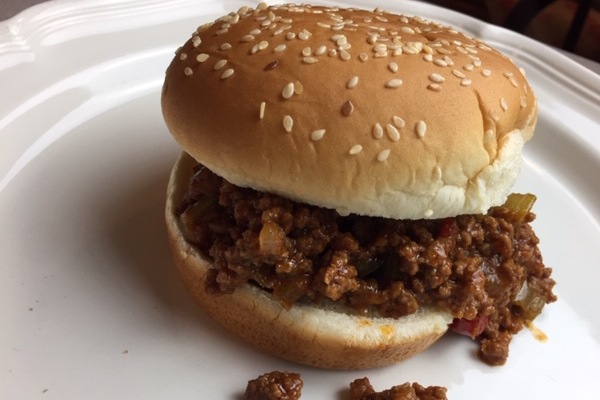 I grew up in the Ozzie and Harriet era. Moms cooked in kitchens with linoleum floors, metal cabinets, and Formica tables. There were no microwaves, immersion blenders, or crockpots, let alone any instant pots! But the food cranked out of those kitchens was amazing, the best ever.
When I was a kid, I lived for my dad's company picnic every Fourth of July. I reveled in wearing my baggy old orange bathing suit from morning till bedtime.
The annual affair was held on a tiny sand bar island in the middle of the Platte River in south-central Nebraska. The day lazied along from late morning until the last s'mores were devoured, and the fireworks all faded away.
There was a pint-size cabin with electricity, and all the company wives brought food for a potluck. My mom always made homemade cloverleaf rolls and brought them in a big printed cotton flour sack. Everyone was waiting to snatch one when she arrived.
There were all kinds of salads and pickles, potato chips, pies, and cakes to choose from, but my favorite was the electric roaster full of Blanche Matthews' sloppy joes! I'm sure she used vegetables in them to stretch the hamburger, the thrifty woman that she was.
But in all my years of eating sloppy joes, maid-rites, taverns, yum-yums, barbecues, Manwiches, and loose meat sandwiches-of-many-names, there has never been anything to compare to how Blanche made them.
I still have the handwritten recipe card in my mom's careful handwriting. You need this recipe, too.
The History Of Sloppy Joes Goes Back To The 1920s
Sloppy Joes have been around even longer than I have! They are an uncomplicated but iconic sandwich born in Sioux City, Iowa, way back in 1924. I was born in Iowa, too, but not quite that far back!
The story is about a line cook named Joe, who created the first loose meat sandwich in the tavern where he worked. Instead of forming beef into a patty, he broke it up on the flat-top grill and browned it. It was probably a faster way to cook the meat, so he gave the idea a whirl.
Then, he scooped up the juicy (greasy) glob of crumbled meat and served it inside a hamburger bun. No sauce. People squirted mustard or ketchup on it and gobbled up the sandwiches. The creation became known as a "tavern," a name still used in parts of the Midwest.
Later on, someone added tomato sauce to the ground beef, and that's when it became a Sloppy Joe, an item on school lunch menus that students actually liked. Notorious for staining tee shirts, it's still a beloved sandwich.
Clever mommas began to sneak vegetables into the meat mixture for two reasons. One, it got kids to eat vegetables without complaints, and two, it stretched a pound of hamburger into six sandwiches, making it very economical.
Finally, in 1969, Hunts (the ketchup people) and Conagra Foods introduced Manwich sauce in a can. The marketing slogan "A sandwich is a sandwich, but a Manwich is a meal" gave the sandwich a whole new commonly used name. The product is still strong, selling over 50 million cans annually.
3 Reasons Why Homemade Sloppy Joes Are Better
Everything is made fresh by you.
You know everything in it—no preservatives, additives, or artificial anything.
You can vary the ingredients to add or subtract what your family likes. (Add corn? No peppers?)
They are so easy to make! Begin by browning the ground beef and crumble it finely. Next, add onions, thinly sliced chopped celery, and peppers.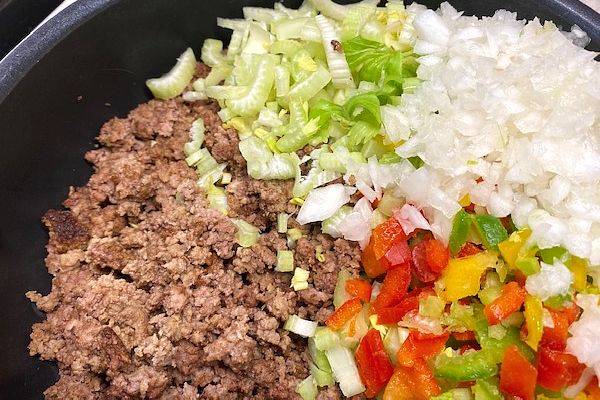 Add the tomato soup, ketchup, Worcestershire sauce, brown sugar, salt, and pepper. Once the ground beef is browned, you can put it in a crockpot and let it simmer on low; great for all of us who eat in shifts!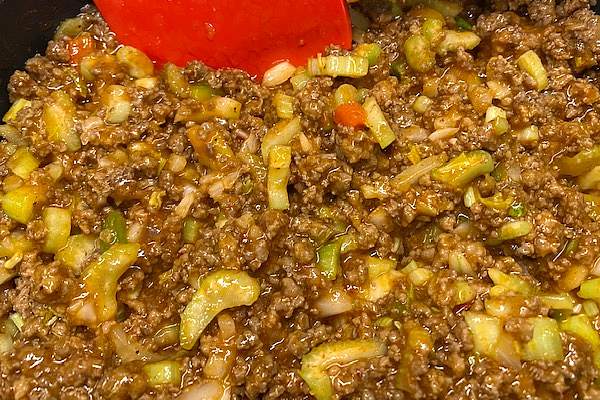 Sloppy Joes are simple but incredibly tasty. They are ever so slightly sweet, and every time I serve them, I get rave reviews. This recipe has certainly stood the test of time.
If you want to push them right over the top, be sure to choose a high-quality bun and add a slice of cheese! Oh, and an ear of sweet corn and a pickle are always nice.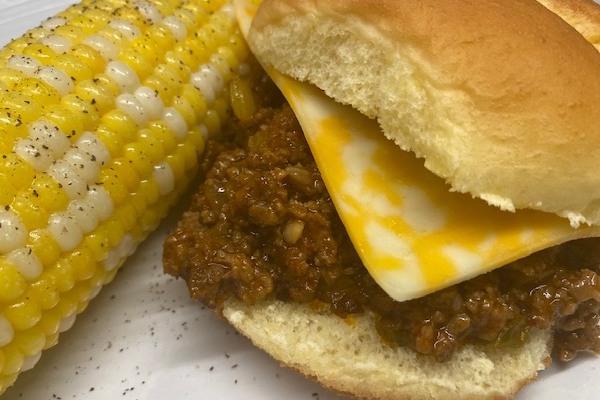 You know what? This yummy meat mixture does not always have to be a sandwich! Put it in a casserole dish, line the edges with canned biscuits, cut in half, and bake it until the biscuits are brown. You could also serve it inside of a taco shell for a lower-carb, gluten-free change!
Or, one clever cook added corn to the filling along with some taco seasoning, put it in a 9″ by 13″ baking pan, and topped it with tater tots and shredded cheese! Yum! I wish I could take credit for that idea! What will you do with your Sloppy Joe?
Yield: 12 sandwiches
Homemade Sloppy Joes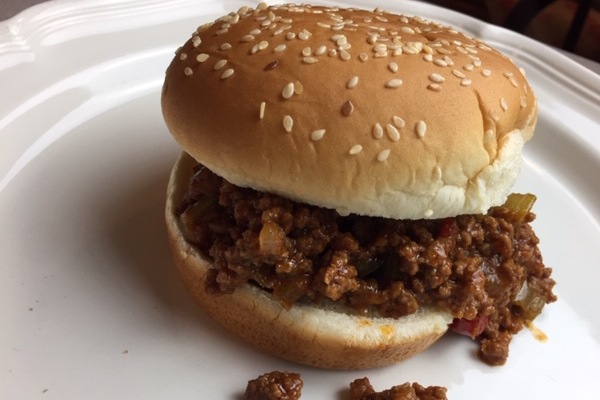 A favorite old sloppy joe recipe from the early 1960s, chock full of veggies in a slightly sweet sauce. Kids and adults alike love them!
Ingredients
2 pounds good quality ground beef
2 cups celery, sliced thin, use the leaves too, they're full of flavor.
1 cup finely chopped onion, I prefer a sweet onion.
1/2 cup finely chopped peppers, any color or combination of colors.
1  10.5 ounce can of tomato soup
1/2 cup ketchup
2 Tbsp apple cider vinegar
2 Tbsp brown sugar
1 Tbsp Worcestershire sauce
2 tsp salt
1 tsp black pepper
12 split hamburger buns
Instructions
Break up and lightly brown ground beef in a skillet.
Add the chopped vegetables and saute until they start to get soft and fragrant.
Drain any excess fat.
Mix in all the other ingredients and cook, covered, until celery is tender, about 20 minutes.
Stir occasionally.
Serve on split hamburger buns; add a slice of cheese if you like!
More recipes from us
4 Reasons You Should Freeze Some Sweet Corn This Summer
How To Make The White BBQ Sauce That's Fascinated Us Since 1925
German Sauerkraut Casserole With Bacon And Brown Sugar
If you like these recipes, you are our people! You can check some related articles below or search via categories on the right. But be warned; you will be on here for hours. Enjoy!
So, please share this recipe on your social media accounts like Facebook, Instagram, Twitter, and Pinterest. We would be honored and ever so grateful; thank you!