4th of July Firecracker Jell-O Cups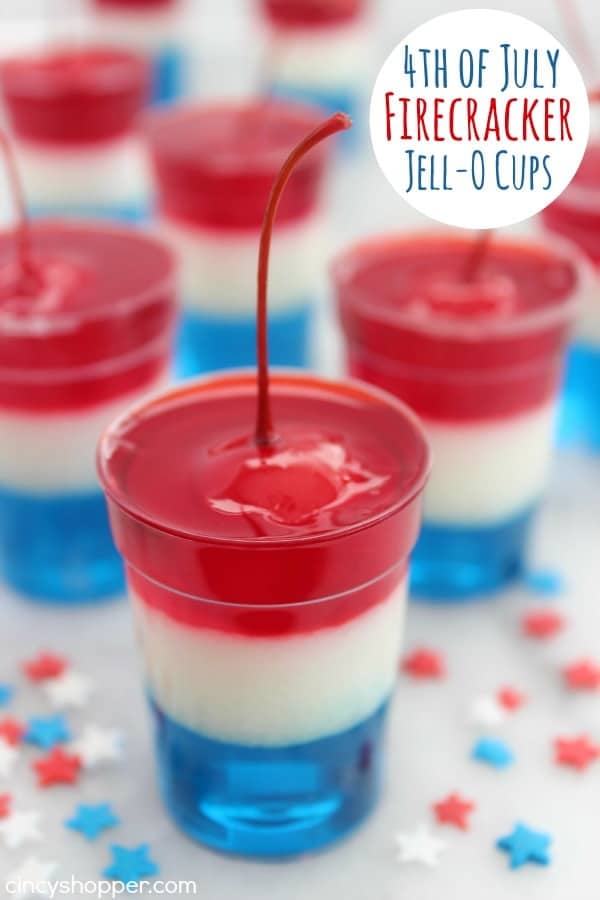 These Red, white, and blue 4th of July Firecracker Jell-O Cups will be the hit at your Independence Day celebrations. Super simple layers of Jell-O in small cups with a cherry on top to resemble a firecracker. Super cute and fun!
Made and tested for my 4th July party 🙂 I am so excited to make these again and treat all of my guests. Check out the recipe and send in your photos if you decide to make these too.
4th of July Firecracker Jell-O Cups
More jello desserts from Instagram
MORE OF OUR RECIPES
The Ultimate Bread and Butter Pickle Recipe
The Number 1 Practically Perfect Poppy Seed Bread
How To Make A Chocolate Chip Cookie Pie
If you like these recipes, you are our people! You can check some related articles below or search via categories on the right. But, be warned; you will be on here for hours. Enjoy!
So, please share this recipe on your social media accounts like Facebook, Instagram, Twitter, and Pinterest. We would be honored and ever so grateful; thank you!