Cherry Cream Cheese Danish Recipe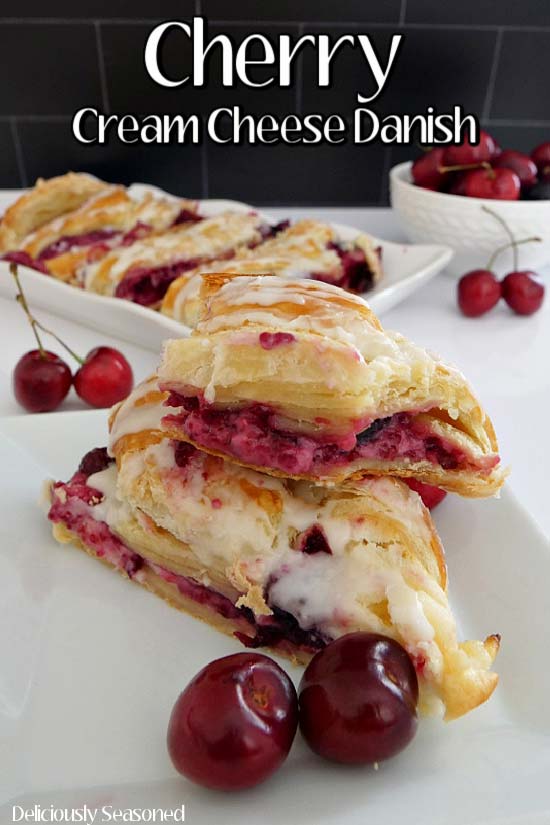 This Cherry Cream Cheese Danish is a delicious summer dessert recipe that is easy to make, filled with a smooth cream cheese mixture and a sweet fresh cherry filling and then finished with a lovely glaze.
It's a delectable dessert that comes together quickly and satisfies even the largest sweet tooth! My wonderful sister made these yesterday and suggested I try one… Oh boy … am I glad I did.
They were just what the doctor ordered! Perfect. Check out the recipe and as always if you decide to make these send in your photos so we can all see how they turned out. If I were a betting gal.. I would bet on you are going to absolutely make these your no1 dessert!
Cherry Cream Cheese Danish Recipe
More Cheese Danishes From Instagram
More Recipes From YEYFOOD
The Ultimate Bread and Butter Pickle Recipe
The Number 1 Practically Perfect Poppy Seed Bread
How To Make Authentic Runzas Right In Your Very Own Kitchen
If you like these recipes, you are our people! You can check some related articles below or search via categories on the right. But, be warned; you will be on here for hours. Enjoy!
So, please share this recipe on your social media accounts like Facebook, Instagram, Twitter, and Pinterest. We would be honored and ever so grateful; thank you!