Be Ready To Share The Recipe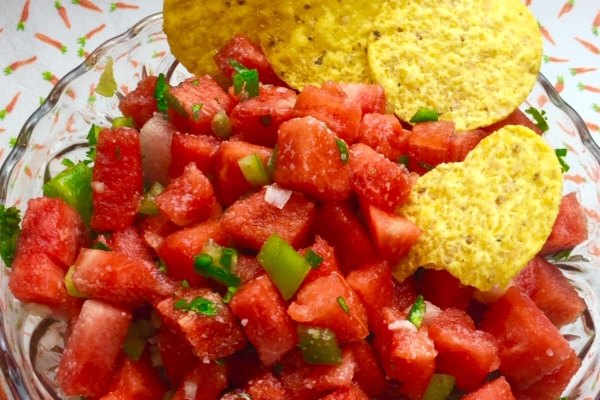 Watermelon is reaching its peak of perfection! It's time to make this gorgeous, amazing watermelon salsa. Summer is slowly winding toward September, but there are still lots of warm weather get-togethers ahead. Make this and bring copies of the recipe because you will get requests!
This watermelon salsa is sometimes called Fire and Ice Salsa, and for a good reason! The things that make it so beautiful; sweet, crunchy watermelon, crisp fresh veggies, and spicy fresh jalapenos combine to make it tantalizingly tasty!
Crunchy corn chips make the perfect dipper, but this concoction is incredible on grilled fish or chicken!
It's So Quick And Simple to Make This Show-Off Salsa Here's How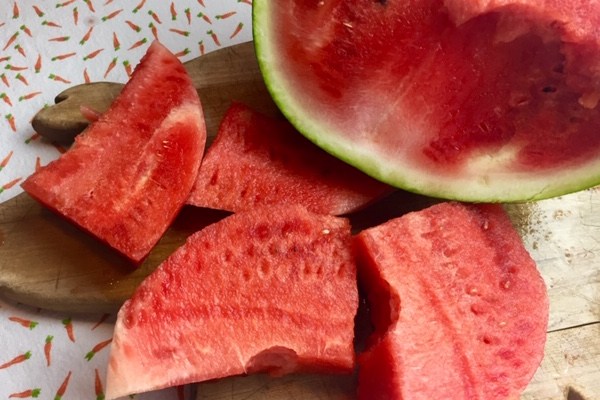 Cut a ripe seedless watermelon in half-inch chunks. I think it looks best in a clear glass container, so the colors proudly pop! Please put it in a pretty bowl!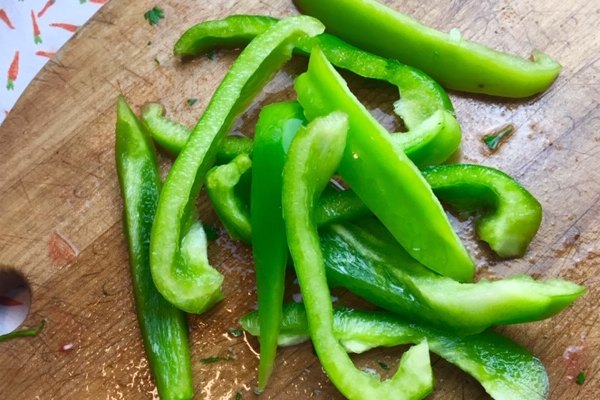 Now dice some crisp green pepper and add it to the watermelon. Crunch, crunch, crunch plus extra Vitamin C.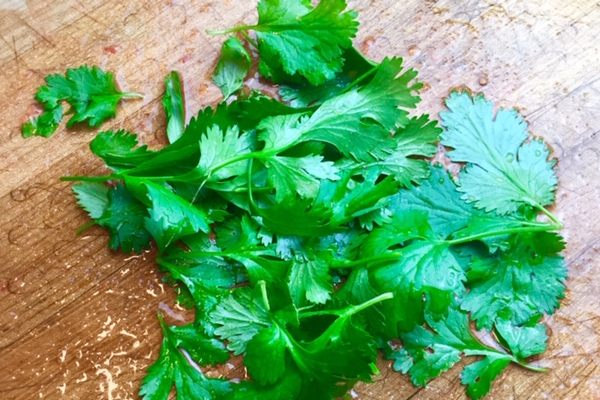 Fresh cilantro adds some pizzazz! Chop it coarsely and add it to the bowl. I'm not especially fond of cilantro, but when you put it in this recipe, it rocks the house!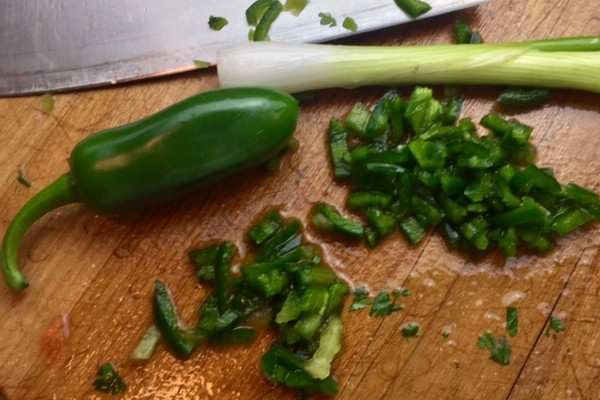 Finally, slice up some green onion and dice the fresh jalapenos into small pieces.
The jalapeno and onion are what give this watermelon salsa its distinctive kick and put the fire in it!
Hint: If you're new to cutting up jalapenos, DO NOT TOUCH YOUR EYES until you have washed your hands thoroughly with soap! Beware! I learned it the hard way! (Ouch, that smarts!!)
Capsaicin is the substance that gives peppers their distinctive heat, and it can burn your eyes. When you have finished dicing the jalapenos, be sure to wash the cutting board and knife thoroughly with a grease-cutting detergent.
Capsaicin is present in every part of spicy peppers except the seeds, but the hottest part of the pepper is where the seeds attach. Interesting side note: Capsaicin is an ingredient in many arthritis remedies because of the heat it generates!
Low In Calories High In Nutrition This Is A Salsa You Can Feel Good About
Watermelon is one of the lowest-calorie fruits. It's not only good, but it's also very good for you! A delicious cupful has only 46 skinny calories, less than even low-sugar fruit like berries!!
That cupful is brimming with nutrition, too. Check this out!
Vitamin C: 21% of the RDA (Recommended daily allowance)
Vitamin A: 18% of the RDA
Potassium: 5% of the RDA
Magnesium: 4% of the RDA
Vitamins B1, B5 and B6: 3% of the RDA
Watermelon is also high in carotenoids, including beta-carotene and lycopene. Plus, it has citrulline, an important amino acid. Add the nutritional value from the other veggies, and you've got a win/win for taste and health benefits!
The Last Word On This Unique Watermelon Salsa
I've never been one to leave well enough alone. I love to color outside the lines whenever I can get away with it. The second time I made this recipe, I had an idea. I knew there was some feta cheese in the fridge, so I decided to toss a handful on top of the salsa. I thought the saltiness of the feta would pair well with the sweet watermelon.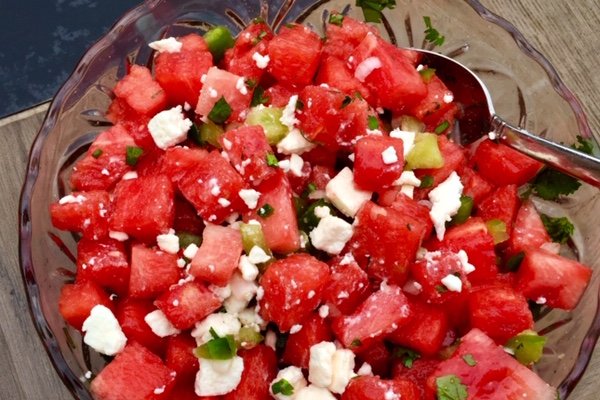 Holy cow! It did! One of my many food mantras is "it's always betta with feta!" Give it a whirl! That brings up a question. Do you put salt on your watermelon or eat it plain? Let us know your favorite way to eat watermelon!
We sure hope you'll give this new twist on salsa a try! It's definitely NOT your grandmother's salsa!
Yield: 12 appetizer servings
Fire And Ice Watermelon Salsa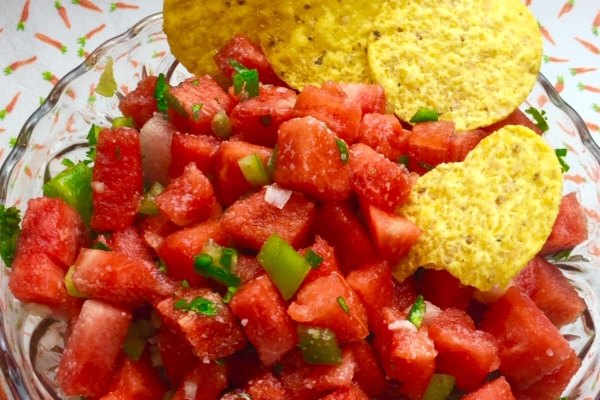 A fun twist on run-of-the-mill salsa! Cool and refreshing but with a little heat from jalapenos. This salsa is classically seasoned with garlic, lime, and cilantro! It's a perfect summer change-up!
Ingredients
3 cups watermelon cut in 1/2" chunks, seeds removed 
1/2 cup chopped green pepper 
1 Tbsp thinly sliced green onion 
1 Tbsp  fresh jalapeno, finely diced, seeds removed 
2 Tbsp chopped fresh cilantro 
2 Tbsp lime juice 
1/2 tsp garlic salt 
2 Tbsp (or more) crumbled feta cheese, optional but amazing! 
Instructions
Cut watermelon into 1/2 inch cubes.
Chop green peppers and cilantro.
Slice green onions into very thin slices.
Dice jalapenos into very small pieces.
Add all the remaining ingredients except the feta cheese and stir gently until well mixed.
Top with crumbles of feta cheese, if desired.
Serve with tortilla chips.
Nutrition Information:
Yield:
12
Serving Size:
1
Amount Per Serving:
Calories:

27
Total Fat:

1g
Saturated Fat:

1g
Trans Fat:

0g
Unsaturated Fat:

0g
Cholesterol:

4mg
Sodium:

110mg
Carbohydrates:

4g
Fiber:

0g
Sugar:

3g
Protein:

1g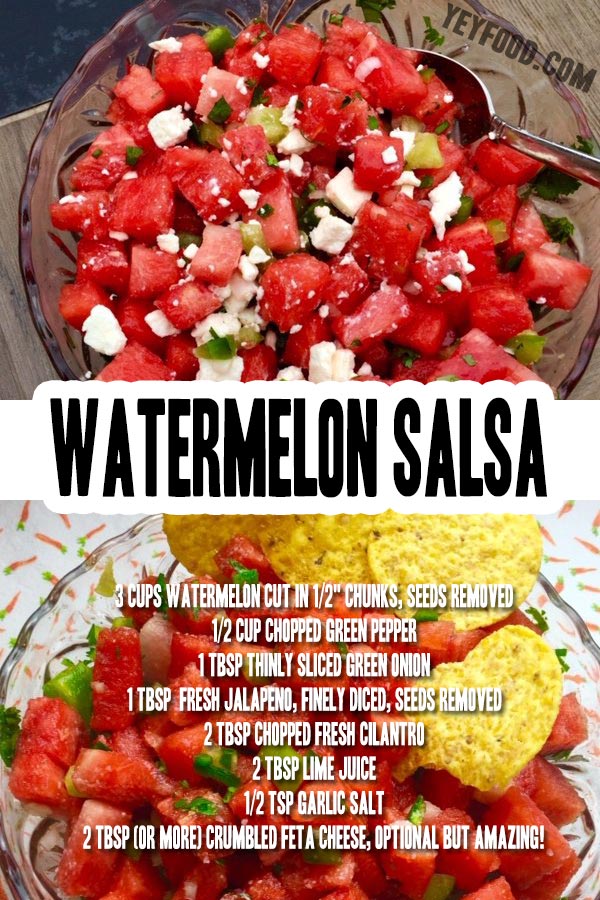 More recipes from us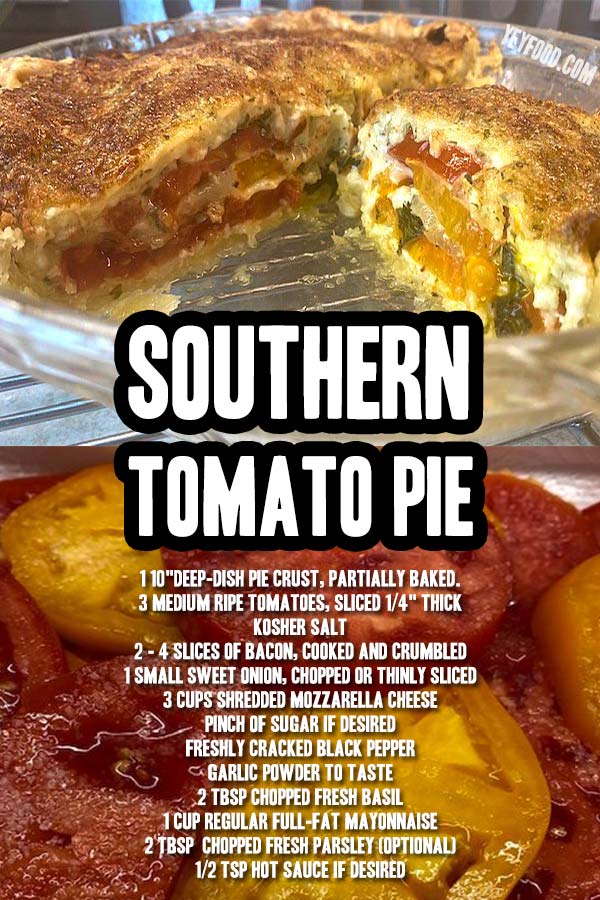 4 Reasons You Should Freeze Some Sweet Corn This Summer
How To Make The White BBQ Sauce That's Fascinated Us Since 1925
German Sauerkraut Casserole With Bacon And Brown Sugar
If you like these recipes, you are our people! You can check some related articles below or search via categories on the right. But, be warned; you will be on here for hours. Enjoy!
So, please share this recipe on your social media accounts like Facebook, Instagram, Twitter, and Pinterest. We would be honored and ever so grateful; thank you!