Halloween Spider Cookies Recipe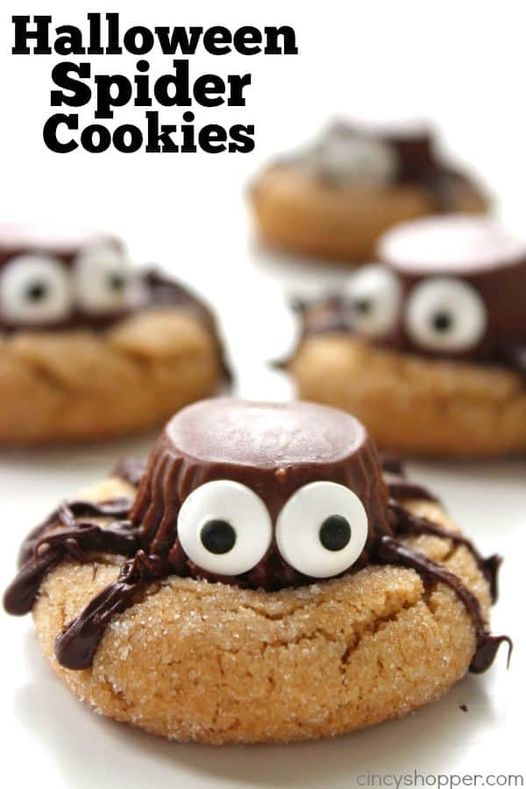 These Halloween Spider Cookies have got to be the cutest Halloween treats I have ever seen! Not only are they adorable, but these little darlings are delicious, too! How can you possibly go wrong with a yummy peanut butter cookie topped with a miniature Reese's peanut butter cup!
You've got to try these adorable cookies! Turn up the cuteness dial by adding googly eyes and eight little chocolate legs! I can see the kids' eyes light up when they find one of these goodies in their lunch box! They will definitely think they have the coolest mom ever!
Here's the recipe for you! Halloween Spider Cookies
More recipes from us
4 Reasons You Should Freeze Some Sweet Corn This Summer
How To Make The White BBQ Sauce That's Fascinated Us Since 1925
Dilly Pickled Green Beans You Make In Your Refrigerator
If you like these recipes, you are our people! You can check some related articles below or search via categories on the right. But, be warned; you will be on here for hours. Enjoy!
So, please share this recipe on your social media accounts like Facebook, Instagram, Twitter, and Pinterest. We would be honored and ever so grateful; thank you!