Snickers Apple Salad Recipe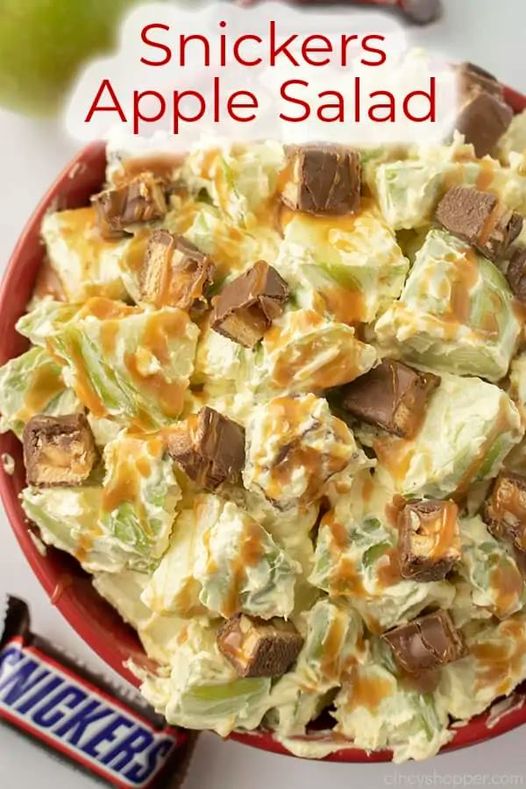 Snickers Apple Salad begins with a sweet and creamy base, instant pudding, and whipped topping. Next, fold in loads of chopped apples and chopped-up Snickers bars! What could go together better? Apples, peanuts, caramel, and chocolate all in one tasty salad!
It's so quick and easy to make, and yet it turns out perfect every time! The kids are going to gobble this up! Make it look even more festive when you drizzle some caramel topping and more little bites of Snickers bar on top! Give it a try; this may be the tastiest way yet to eat apples! Yum!
Grab the recipe right here! Snickers Apple Salad Recipe
A..B..or C?
4 Reasons You Should Freeze Some Sweet Corn This Summer
How To Make The White BBQ Sauce That's Fascinated Us Since 1925
Dilly Pickled Green Beans You Make In Your Refrigerator
If you like these recipes, you are our people! You can check some related articles below or search via categories on the right. But, be warned; you will be on here for hours. Enjoy!
So, please share this recipe on your social media accounts like Facebook, Instagram, Twitter, and Pinterest. We would be honored and ever so grateful; thank you!