Halloween Twinkie Mummies Recipe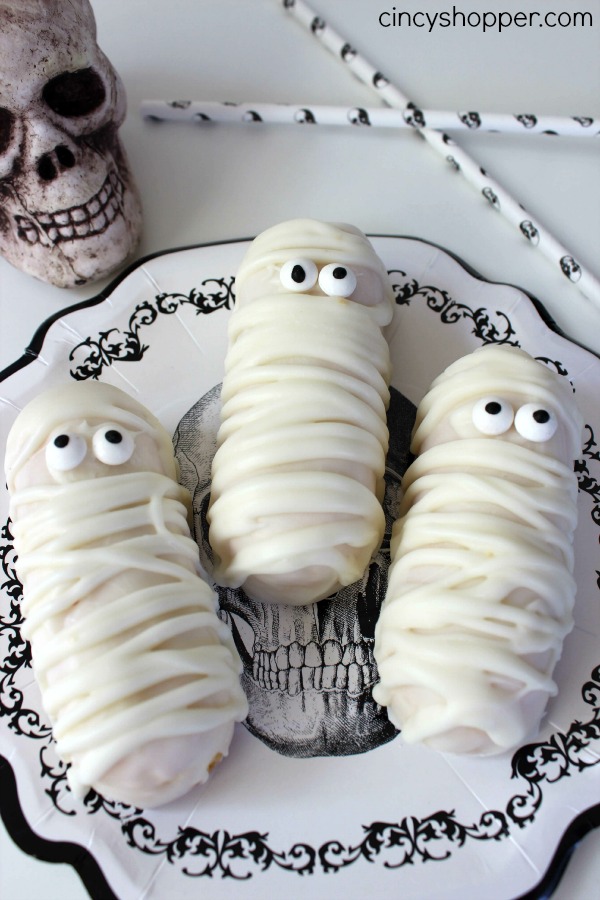 These Twinkie Halloween Mummies are simply adorable and very easy to make! Your kids' friends will wish they had a mom like you when they see what you tucked in their lunch box!
Halloween is such a fun holiday for the whole family, and it seems there are more parties all the time. What an adorable goodie to put on the snack table. You can sure make them ahead and freeze them, but It's going to be hard to hide these from the family until it's October!
Everyone seems in a rush for fall to get here this year. "Pumpkin Everything" season began earlier than ever! Fall is a wonderful time of year with so many things to enjoy, and these cute little mummies would be a highlight for any October celebration!
Grab hold of the recipe for these little mummies right here: Halloween Twinkie Mummies.
More recipes from us
S'mores Bars How To Make Them Super Fast and Super Good
How To Make The White BBQ Sauce That's Fascinated Us Since 1925
German Sauerkraut Casserole With Bacon And Brown Sugar
If you like these recipes, you are our people! You can check some related articles below or search via categories on the right. But, be warned; you will be on here for hours. Enjoy!
So, please share this recipe on your social media accounts like Facebook, Instagram, Twitter, and Pinterest. We would be honored and ever so grateful; thank you!