Low Carb Keto Broccoli Mac and Cheese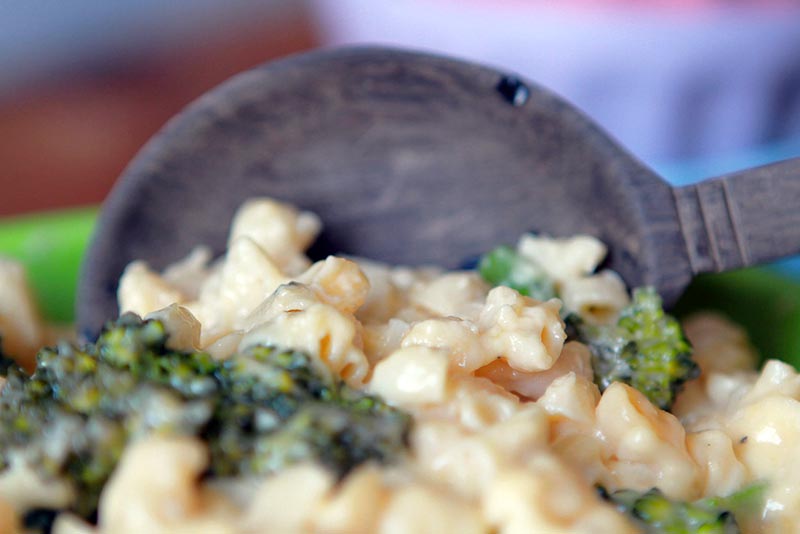 This recipe for low carb keto broccoli mac and cheese will knock your socks off. When you prepare it in your Instant Pot, it only takes about 15 minutes to make! And, if you're watching your carbs, you be delighted to know each serving contains only a skinny 4g net carbs.
Begin by cooking an eight-ounce bag of low-carb elbow macaroni with water, butter, and salt in your Instant Pot for five minutes. Then, quick-release the pressure, reset the pot to saute, and bring the remaining water to a boil. Push the elbows aside and steam the broccoli right next to the pasta until it's crisp-tender, about 3-4 minutes.
Now add the shredded cheese, cream, and pepper. Stir until it's all nice and melty, and serve!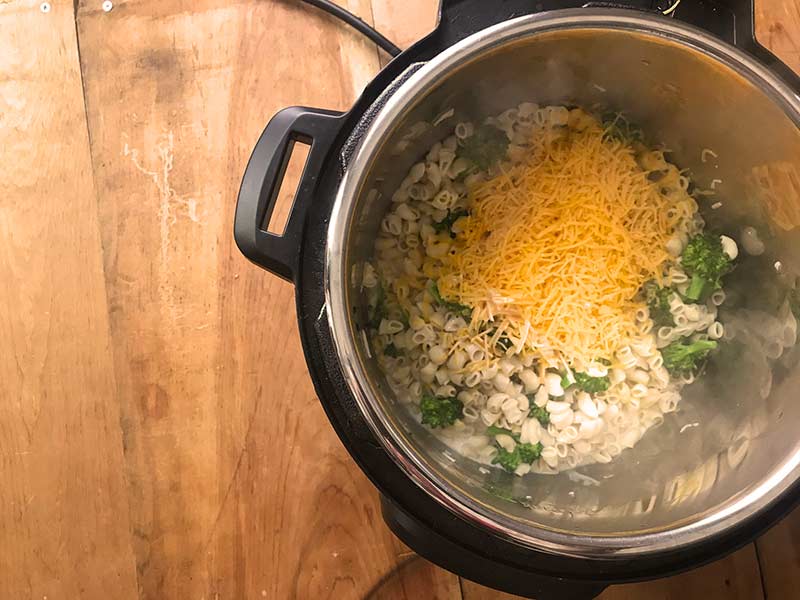 It looks and tastes so rich and satisfying; no one would ever guess it's low carb!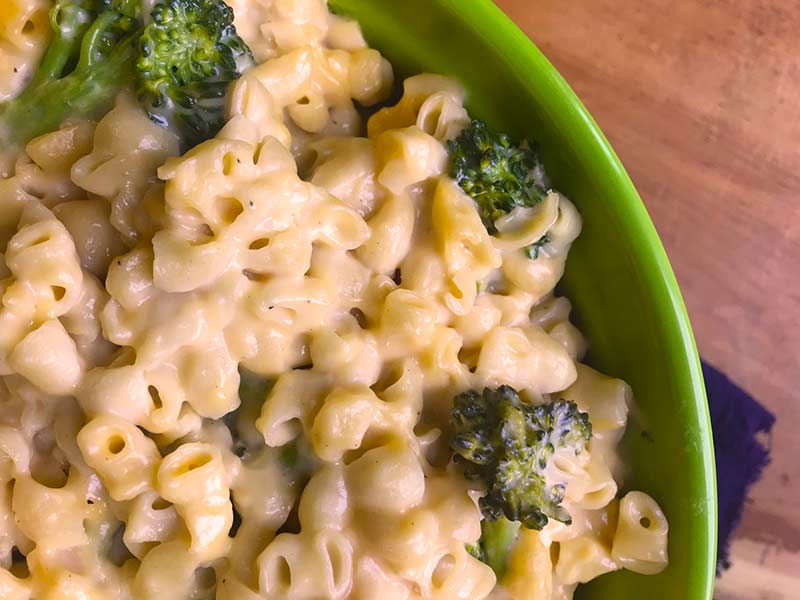 Here Are The Remarkable Benefits Of A Keto Diet
A ketogenic diet is very low-carb, and it's also high in "good" dietary fat. The diet also needs to include a moderate amount of high-quality protein from meat, fish, egg, tofu, or other meat substitutes to achieve positive results.
The reduction in carbohydrate intake puts your body into a metabolic state called ketosis. When this happens, your body becomes markedly more efficient at burning fat for energy. A ketogenic diet can also cause massive reductions in blood sugar insulin levels and help with weight loss.
People on keto diets also report these encouraging results.
Reduced blood pressure
Slowing of the aging process
Improved sleep and mood
Increased energy
A side dish like this low-carb keto mac and cheese is a perfect choice because broccoli is a non-starchy vegetable, and the cheese provides a lot of protein even in small portion sizes.
Yield: 6 servings
Low Carb Keto Broccoli Mac and Cheese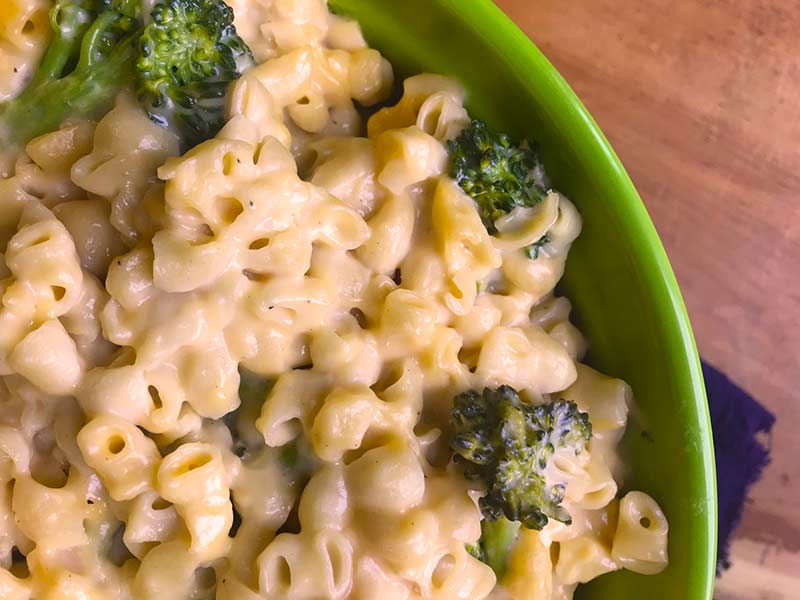 A quick and easy side dish featuring low-carb pasta. So creamy and rich, no one will guess it's keto-friendly.
Ingredients
1 eight-ounce bag of The Great Low Carb Bread Co. Elbow Macaroni
2 1/2 cups water
1 teaspoon salt
2 tablespoons butter
3 cups broccoli florets
2 1/2 cups finely shredded cheddar cheese
3/4 cup heavy whipping cream
1/4 teaspoon black pepper
Instructions
In an Instant Pot set on high pressure, cook the elbow noodles, water, salt, and butter for five minutes.
Quick-release the pressure and remove the lid. There should be some water in the pot.
Switch to the saute setting and bring the water to a boil. Push the noodles to one side.
Add the broccoli and steam it next to the pasta until it is crisp-tender, about three to four minutes.
Add shredded cheese, cream, and black pepper to the pot and stir until melted and combined, about one minute.

Are you keeping an eye on your carbs and looking for keto-friendly recipes? Be sure to check out our other low-carb posts and watch for more to come!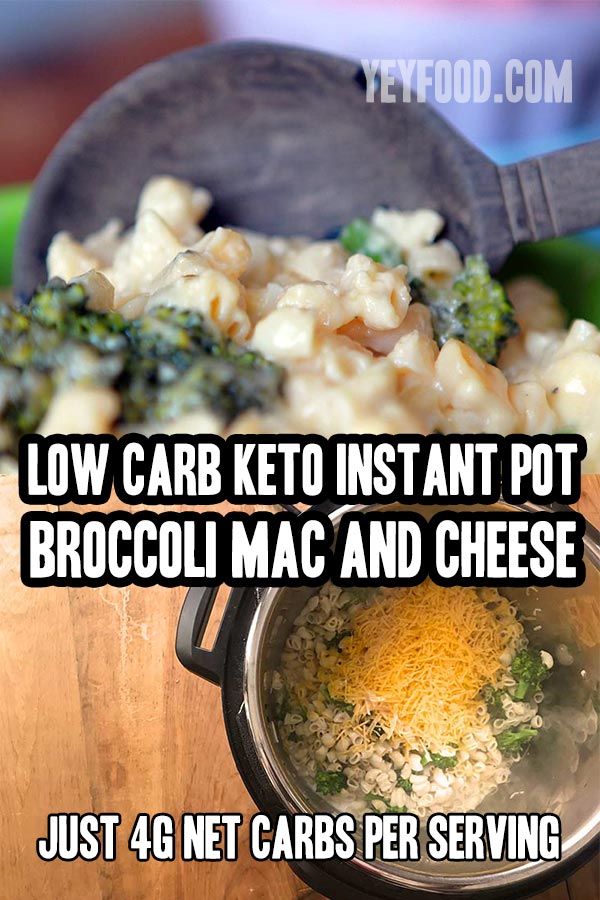 More tasty recipes from us:
Easy 1 Pan Classic American Goulash
German Sauerkraut Casserole With Bacon And Brown Sugar
If you like these recipes, you are our people! You can check some related articles below or search via categories on the right. But, be warned; you will be on here for hours. Enjoy!
So, please share this recipe on your social media accounts like Facebook, Instagram, Twitter, and Pinterest. We would be honored and ever so grateful; thank you!