The Best Way To Freeze Peaches With No Sugar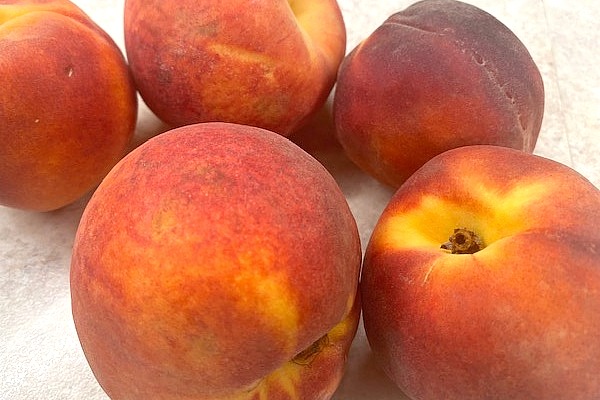 We always freeze peaches about this time of year, so we have some to enjoy in the winter. Peaches are our favorite, and the season is short!
During the long cold winter months, pull some peaches from the deep freeze to bake a pie, a crisp, or make a smoothie. It is a huge treat to savor the taste of summer when the snow flies.
Here is a super easy way to quick freeze whole peach slices without sugar. When the peaches are frozen, you just pop them in a freezer bag, and you can take out the amount you need at any time.
Here Are The Five Easy Steps To Freeze Peaches Without Sugar
The fuzzy skin of a peach is there to protect the peach from moisture and insects. Peaches have very soft skin, unlike the tough exterior of an apple or an orange.
The fuzz holds rainwater away from the skin of the peach and deters insects from laying eggs on it. The peel and the "fuzz" are safe and edible, but most of us prefer to remove them, and it's easy to do.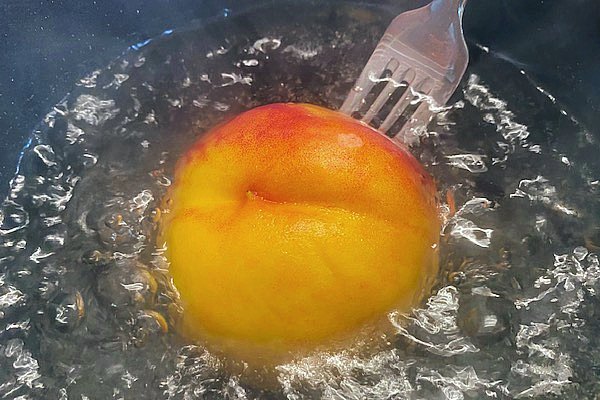 Blanch the peaches briefly in a boiling water bath; it only takes a minute or two. Remove the peach from the boiling water and place it into a bowl or sink full of very cold water. When you remove the peach from the cold water, the skin peels off easily with a paring knife.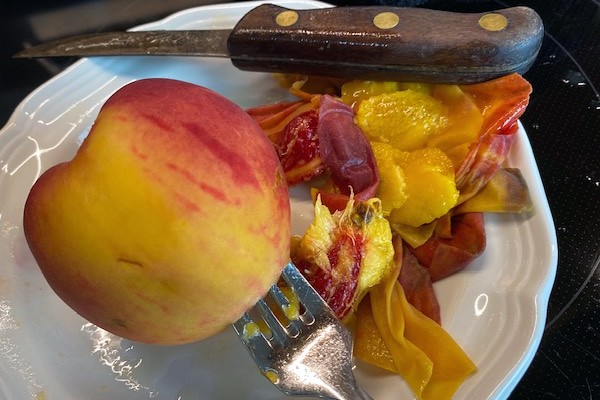 Next, cut the peach in half, starting at the stem end. Then twist the peach halves in opposite directions to expose the pit and remove it.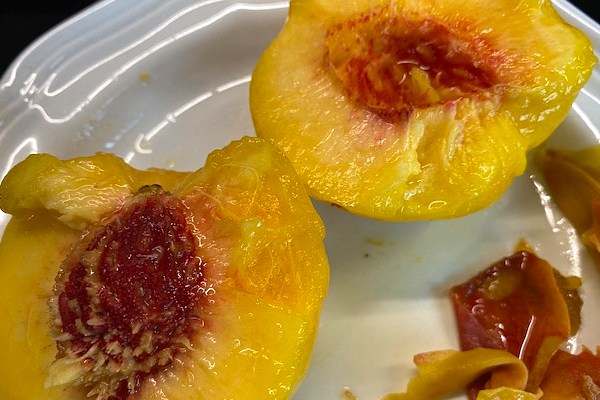 Now slice the pieces or cut them into chunks as you prefer. If you cut the peaches into chunks, you will be able to fit more into each freezer bag or container, but I love the look of peach slices in my baked goods, so that's the way I did mine.
Yield: 16 pints of peaches
How To Freeze Peaches Without Sugar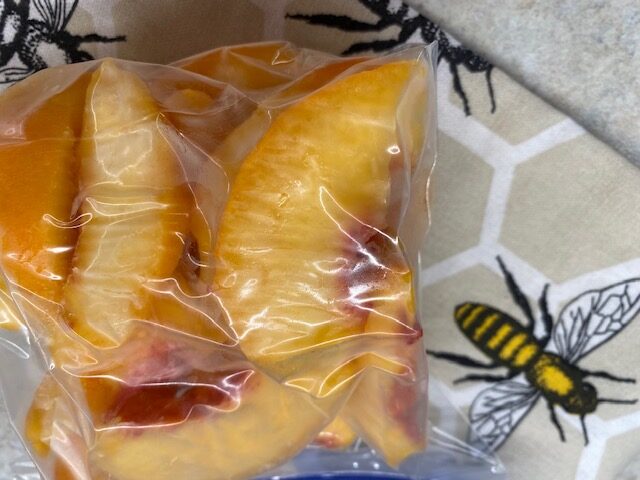 Here is an easy method for freezing fresh peaches without added sugar.
Ingredients
One lug of fresh ripe peaches, about 19 to 22 pounds
Water
Lemon juice, citic acid or Fruit Fresh
Instructions
Blanch peaches a few at a time in boiling water for about one or two minutes.
Place peaches in a cold water bath for a few minutes until you can handle them easily.
Remove the pit, peel and slice or cut peaches into chunks as desired.
Soak peaches for one to two minutes in an acid bath using two to three tablespoons of lemon juice or 1/4 teaspoon of citric acid per quart of water. Refer to Fruit Fresh package for instructions.
Drain fruit in a colander or strainer.
Lay the fruit in a single layer on parchment-covered rimmed baking sheets.
Place pans in the freezer for four hours or until the peaches are frozen solid.
Remove the fruit from the baking sheets and pack it into freezer bags, squeezing out as much air as possible. Pack as flat as possible to save freezer space.
Next, you will need to soak the peaches in an acidic solution to retard the browning and help preserve the texture and appearance of the peaches while frozen. You can use lemon juice, a commercially packaged preservative like Ball Fruit Fresh, or citric acid.
Dissolve 1/4 teaspoon of citric acid or three tablespoons of lemon juice in each quart of cold water. Soak the prepared fruit in the solution and leave for one to two minutes, then put in a colander or strainer to drain. For Fruit Fresh, refer to the directions on the package.
I could not get Fruit Fresh during the pandemic, so I bought citric acid instead, which has worked well as an economical substitute for freezing.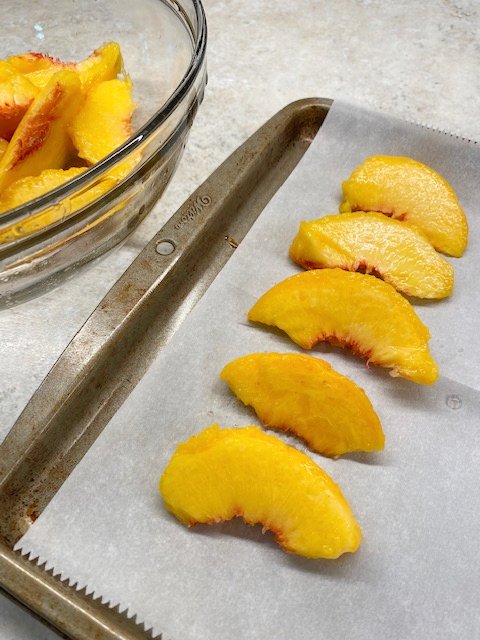 Line rimmed baking sheets with parchment paper and lay the peaches out in a single layer to freeze. It's okay if they touch, but they will freeze faster and stay separated better if you don't pile them on top of each other. Try to put them in a level spot in the freezer, so the fruit doesn't slide and clump together.
You can use juice glasses or short jars on the corners of each sheet pan to stack them on top of each other. It only takes about four hours to freeze peaches, but it's okay if you leave them overnight. When they are frozen solid, pack them in freezer bags and flatten them as much as you can to save freezer space.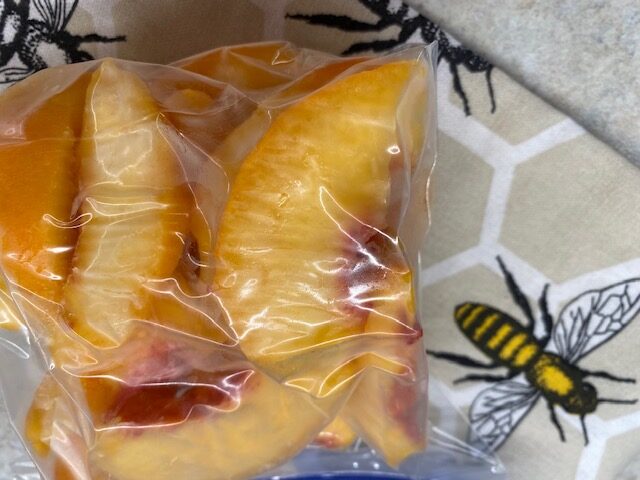 I use a straw to suck as much air out of the bags, then quickly pinch the zipper shut as I remove the straw! It works pretty well until I get a vacuum food sealing system!
Your beautiful frozen peaches will last six months to a year in the deep freeze, and you can use them just like fresh without adjusting your recipe since they do not contain sugar.
What is your favorite way to eat peaches? Here are some of our favorite peach recipes! Iron Skillet Peach Crisp, Four-Ingredient Peach Cobbler, Peach Bread, Fresh Peach Pie.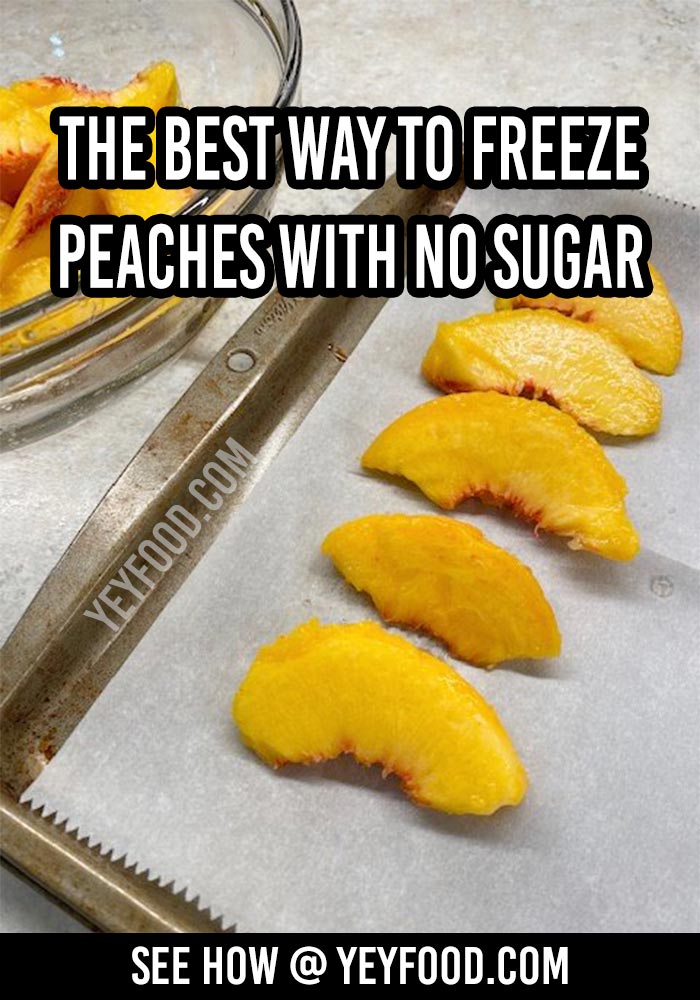 More recipes from us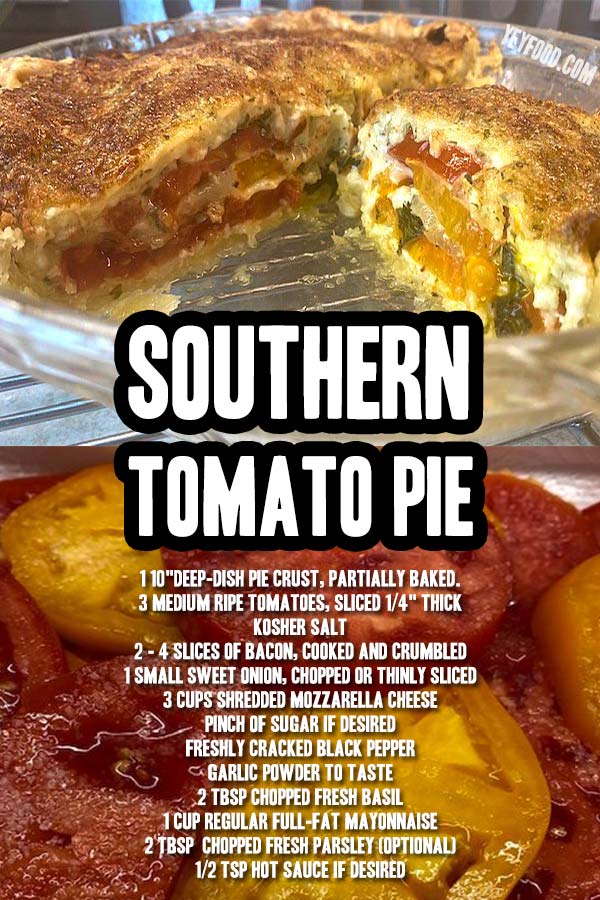 How To Make Caramelized Onions In Your Crockpot
How To Make The White BBQ Sauce That's Fascinated Us Since 1925
German Sauerkraut Casserole With Bacon And Brown Sugar
If you like these recipes, you are our people! You can check some related articles below or search via categories on the right. But, be warned; you will be on here for hours. Enjoy!