The Easy Overnight Way In Your Crockpot No Watching No Stirring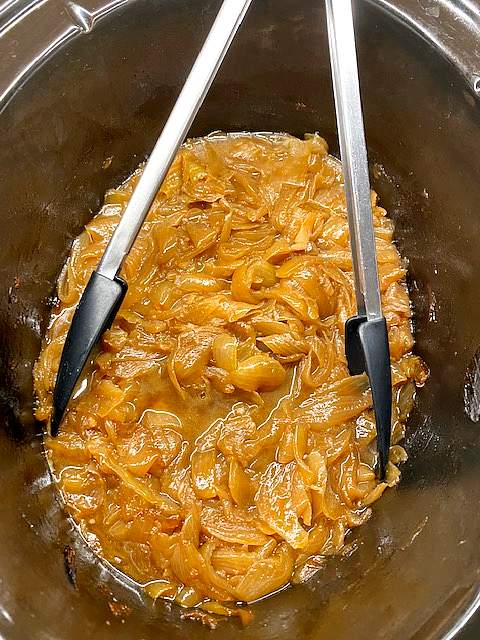 Never underestimate the depth of flavor caramelized onions can add to many dishes. However, no one can deny that the process takes time. It's a labor of love. It's not something you can rush, so it's not something impatient people like me want to do when mealtime looms. I wouldn't say I like standing around and stirring, stirring. Maybe you do.
When onions caramelize through long, slow cooking, their natural sugars come out, and the onions transform into beautiful, sweet, brown, tender shreds of deliciousness. We don't want to miss out on that, do we?
Great news! Let your crockpot do the work overnight while you sleep. There's no watching and no stirring! Better news! You can make a big batch and freeze them to use for another day! It will speed up weeknight meal preparation without missing out on the magic only caramelized onions can bring to a dish.
If you don't know how fabulous caramelized onions taste or wonder what to do with them, here's a great article from the onion people themselves, The National Onion Association, "NOA," Seven Ways To Use Caramelized Onions.
How To Wake Up To A Crockpot Full Of Delicious Caramelized Onions
Vidalia onions are ideal for caramelized onions, but any sweet onion will work. If you can't get sweet onions, add about two tablespoons of brown sugar to the crockpot.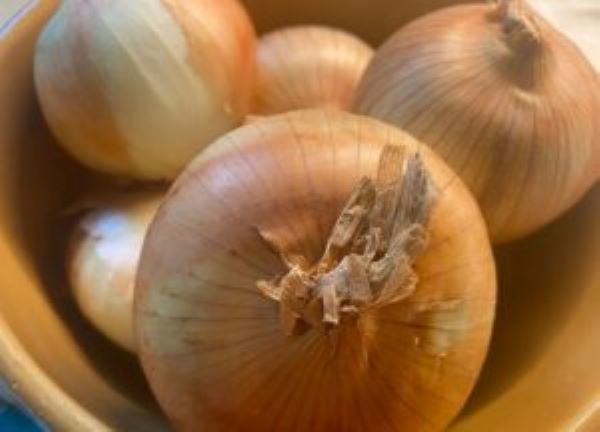 Peel the onions and cut them into thin wedges to make half-moon pieces.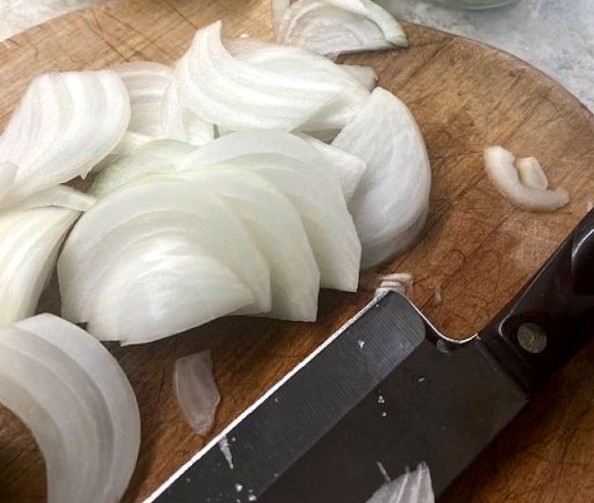 Add some butter.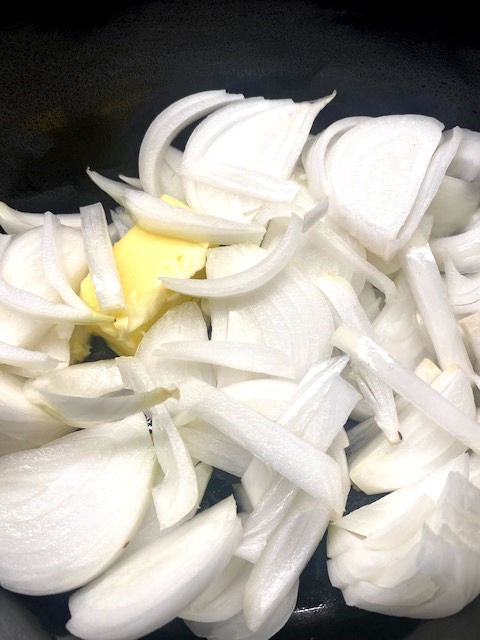 Add some Worcestershire sauce, salt, and pepper.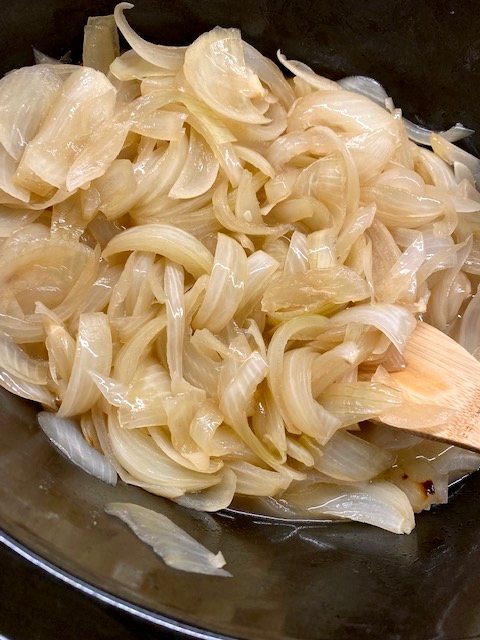 Stir them a time or two again if you're around, but if you don't, it still works. After twelve hours, the onions transform into sweet, tender, brown onions that add a special kind of magic to almost any dish.
You are still golden if you let them cook for up to fourteen hours. They will be a little darker, and there will be less liquid, but they'll be delicious.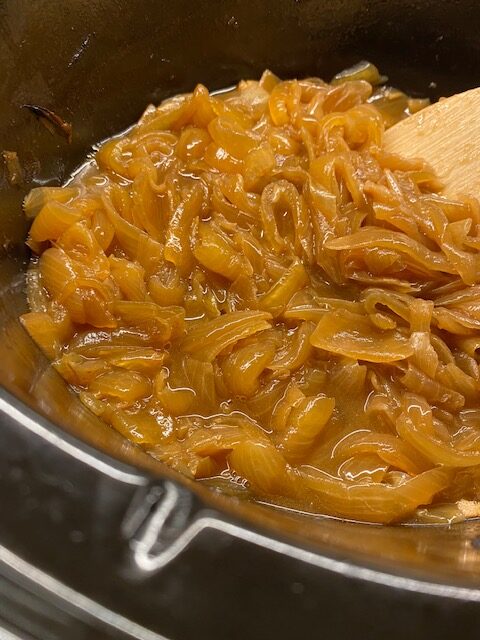 You can use these onions immediately or cool them and keep them in the refrigerator for a week. For longer storage, please put them in freezer bags or containers and freeze them to use later. Ree Drummond, The Pioneer Woman, suggests freezing them in silicone ice cube trays so you can pop out a few to add to casseroles, soups, frittatas, pizzas, or omelets! That sounds like a great idea!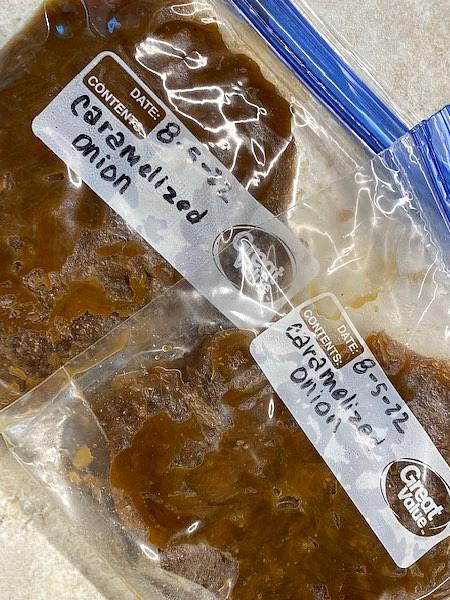 I love it when I find a time and labor-saving method for doing things in the kitchen. We are all in a hurry and try to pack so much into every day of our life. That's what's great about an idea like this. You can spend a few minutes while you prepare dinner or tidy up the kitchen and create something that will enhance the flavor of several upcoming meals. That's a kitchen win!
Yield: 2 quarts
Crock Pot Caramelized Onions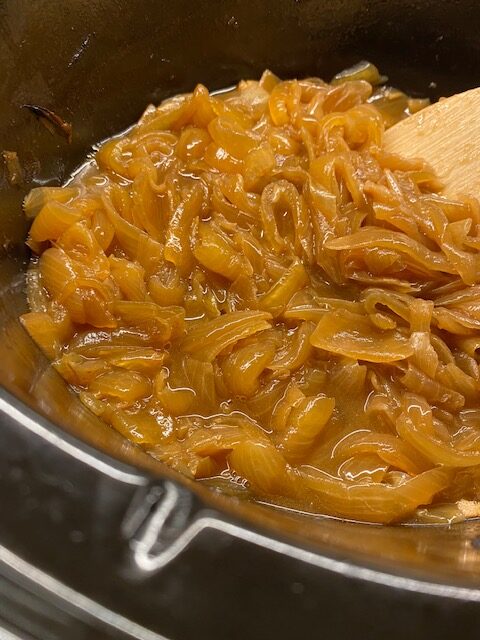 Here is the easiest way ever to make sweet, tender, delicious caramelized onions. Let your crock pot do all the work while you sleep and wake up to a beautiful batch of perfectly cooked onions.
Total Time
12 hours
15 minutes
Ingredients
Four pounds of sweet onions, Vidalia onions are ideal
2 Tbsp Worcestershire sauce
1/4 cup butter
1 Tbsp salt
1 tsp black pepper
2 Tbsp brown sugar if sweet onions are not available
Notes
Peel onions and cut into thin wedges
Put the onions in a crock pot or other slow cooker on low.
Add butter, Worcestershire sauce, salt, and pepper.
Stir to combine, and stir again when the butter melts.
Cover and cook for at least 12 hours. Cook for up to 14 hours to get the desired brown color and reduce the liquid.
Use immediately or cool and refrigerate for up to a week, or you can put them in freezer bags or containers and freeze them for later.
Nutrition Information:
Yield:
20
Serving Size:
1
Amount Per Serving:
Calories:

66
Total Fat:

2g
Saturated Fat:

1g
Trans Fat:

0g
Unsaturated Fat:

1g
Cholesterol:

6mg
Sodium:

394mg
Carbohydrates:

11g
Fiber:

1g
Sugar:

7g
Protein:

1g
If you are a gardener and end up with a bumper crop of onions, you can preserve them this way; you will save lots of space in the pantry and have less spoilage by preparing some of the onions this way.
We love to find ways to use and preserve garden produce. Here are some of our most popular posts on the subject. How To Freeze Corn, How To Freeze Peppers, Anything Goes Refrigerator Pickles, Quick Pickled Vidalia Onions, Dilly Pickled Green Beans.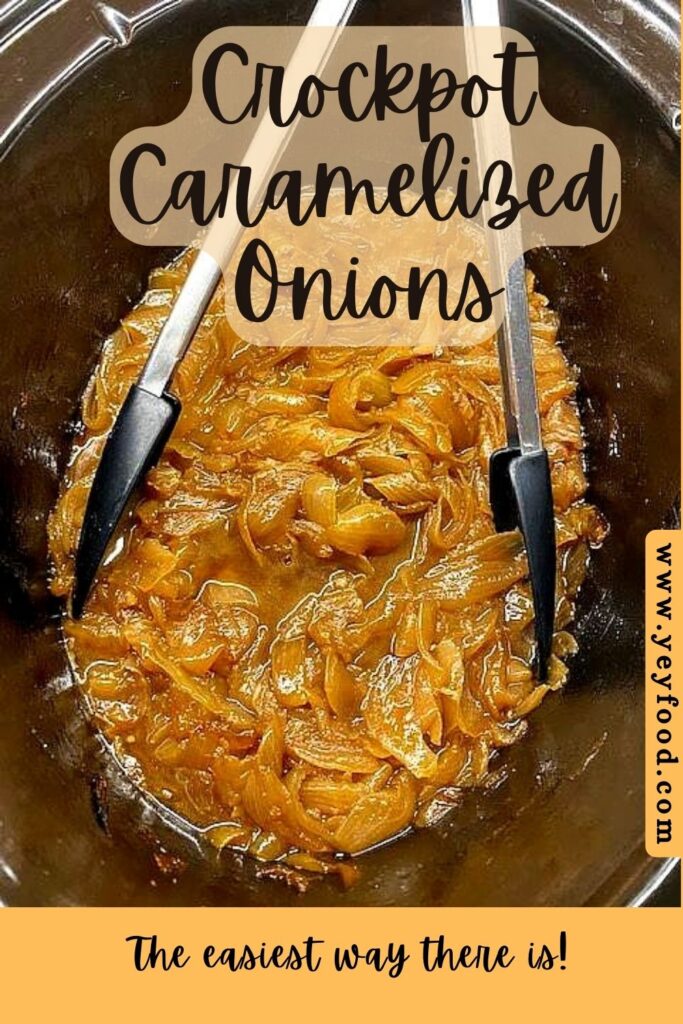 Are you an avid gardener or a farmer's market produce enthusiast like me? Do you have any tips and tricks for getting the most out of your garden or recipes for pickles or jam you'd like to share? We'd love to hear from you, and we'd love it even more if you would share pictures!
More recipes from us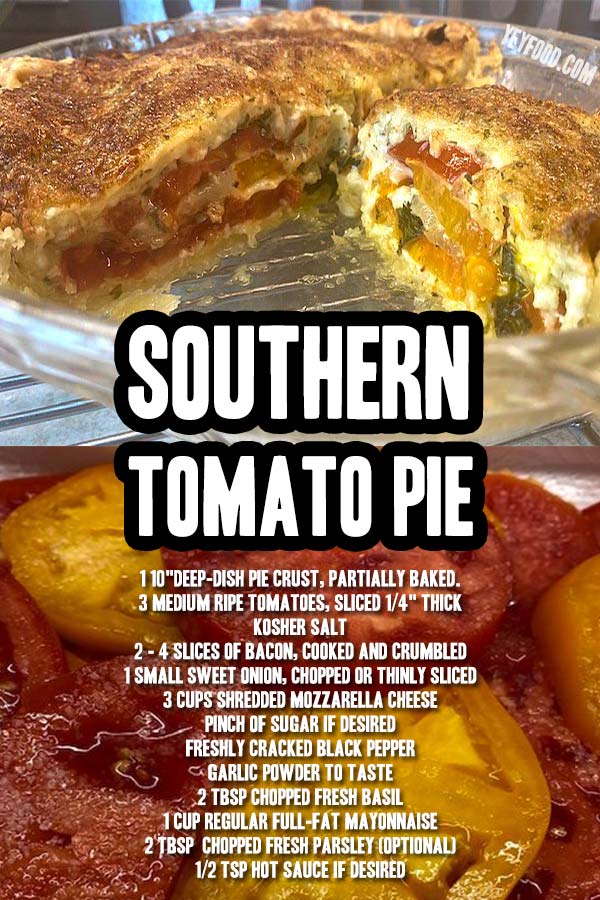 S'mores Bars How To Make Them Super Fast and Super Good
How To Make The White BBQ Sauce That's Fascinated Us Since 1925
German Sauerkraut Casserole With Bacon And Brown Sugar
If you like these recipes, you are our people! You can check some related articles below or search via categories on the right. But, be warned; you will be on here for hours. Enjoy!
So, please share this recipe on your social media accounts like Facebook, Instagram, Twitter, and Pinterest. We would be honored and ever so grateful; thank you!