How To Roast Whole Heads Of Garlic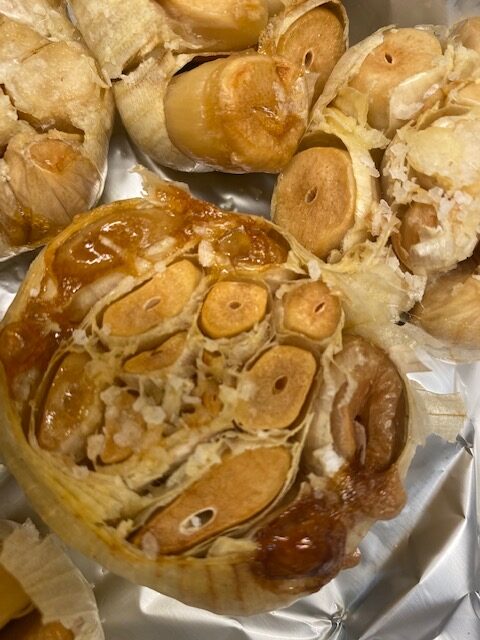 Roasted garlic is as different from regular garlic as lightening is from lightening bugs to borrow a phrase from Mark Twain. Roasted garlic has a milder flavor than raw garlic. Roasted garlic tastes like garlic but is sweeter and more mellow because it caramelizes as it roasts.
Here's an easy way to roast a whole batch of garlic and freeze or preserve it in olive oil so you can whip out tasty weeknight dishes in no time flat. Just grab a few roasted cloves and boom! That remarkable flavor is there with no hassle. Give it a try some weekend or evening while you're in the kitchen anyway! You'll be amazed by the mellow flavor it adds!
How To Roast Garlic In The Oven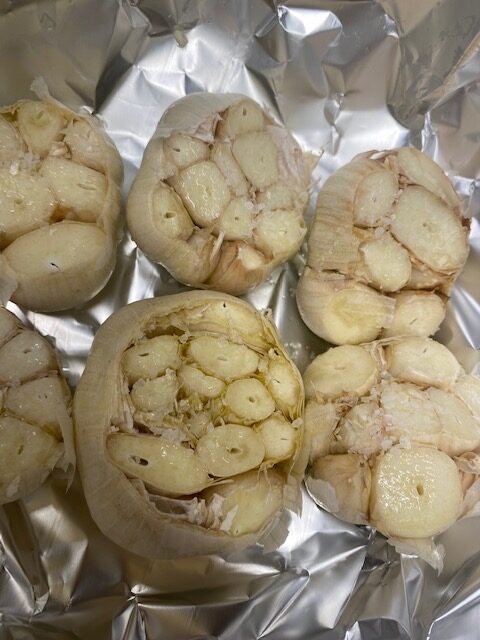 Choose plump, unblemished heads of garlic that are heavy for their size.
Remove the outermost papery layers but do not peel.
Slice off the top one-half inch or so to expose the tops of the cloves.
Preheat your oven to 400 F.
Place garlic cut side up on a piece of heavy-duty aluminum foil.
Drizzle the top of the garlic with olive oil and sprinkle with salt and black pepper.
Pull up the sides of the aluminum foil to form a pouch and roast for twenty-five to forty minutes or until the cloves are soft, brown, and fragrant.
When the garlic is cool enough to handle, use a pick, cocktail fork, or your fingers to pull the cloves out of the head.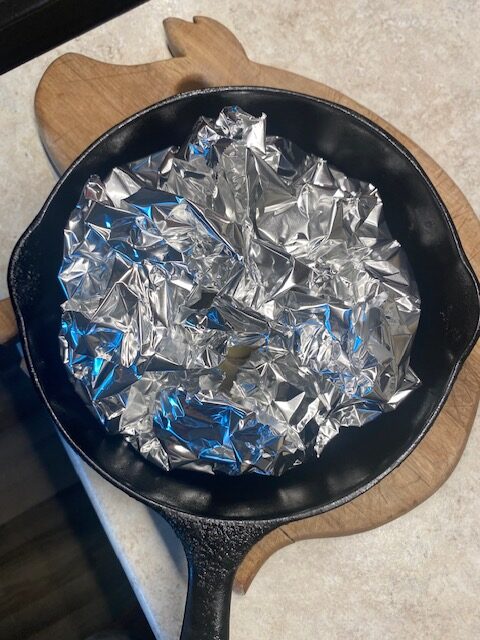 How To Freeze The Garlic Cloves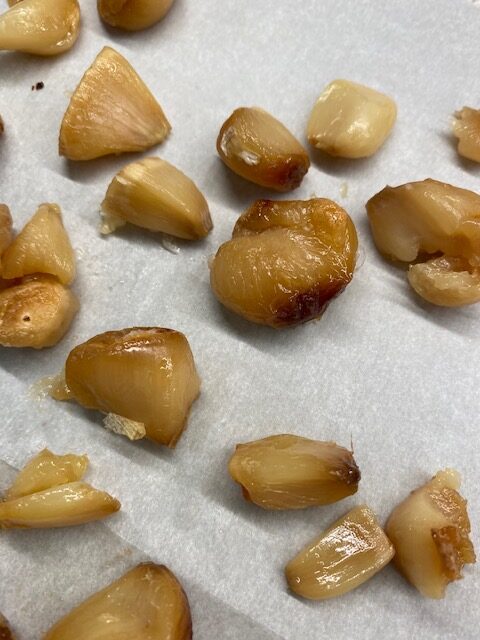 Arrange the roasted garlic cloves on a parchment-covered sheet pan in a single layer and freeze. When the garlic is frozen, transfer it to a freezer bag or container and keep it in the freezer for up to three months.
It's easy to grab a few garlic cloves to use in a recipe. If you're cooking with them, drop them right into the pan. If you use them in a dip or a spread, they will defrost quickly and are easy to mash.
How To Store Roasted Garlic In Olive Oil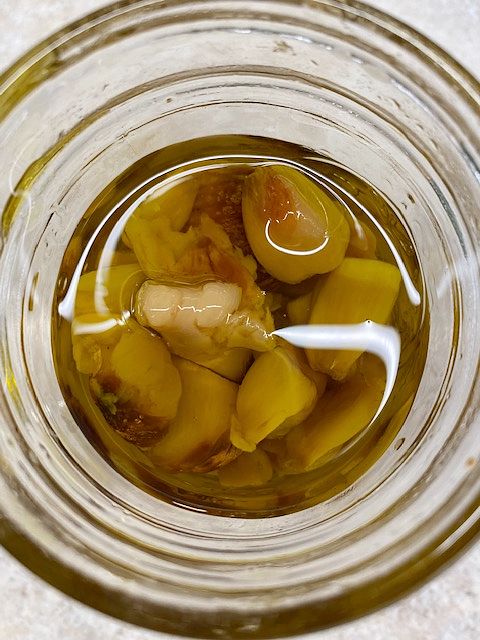 Place roasted garlic cloves in a sterilized jar and cover completely with olive oil. You must keep it refrigerated. The olive oil will solidify to a surprisingly yellow when cold, but it will quickly liquefy when you bring it to room temperature.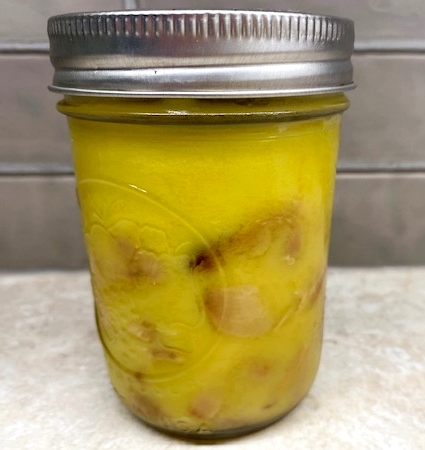 Remove as many garlic cloves as you need, and use the fabulous garlic-infused oil in cooking, too. Make sure the garlic remains immersed in oil and refrigerated, and it will keep for two to three weeks. Just be sure to replenish the oil to keep the cloves completely covered. Hint: I use my garlic press to mash the roasted cloves for my recipe quickly! Mine is like the green one in the picture; I love it!
You should plan to roast garlic often because it is so easy! One of my favorite ways to use roasted garlic is mashed potatoes, and I always add a little bit of the infused olive oil along with the butter! Delizioso! Here's a wonderful post with 25 different ways to use roasted garlic!
Oven Roasted Garlic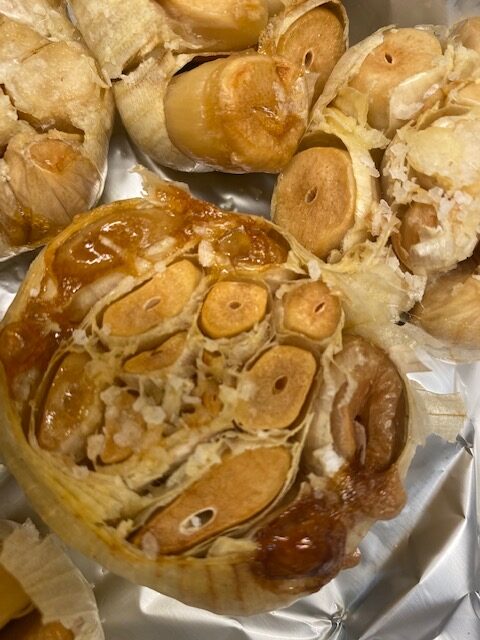 Here is an easy way to roast multiple whole heads of garlic and preserve them to use in recipes.
Ingredients
Whole heads of garlic
Olive oil to dizzle
Salt
Pepper
Instructions
Choose plump, firm heads of garlic that are large and heavy for their size. Avoid any heads with visible damage, mold, or any that appear to be dried up.
Peel off most of the outer papery layers.
Cut off approximately 1/2 inch from the garlic head's top (skinny end) to expose the cloves. You may need to trim away a little more to expose cloves along the outer edges of the head.
Arrange garlic on a sheet of foil large enough you can wrap them in the foil.
Drizzle each head with olive oil and brush the oil into each head to work the olive oil into the cloves.
Sprinkle with kosher salt and black pepper.
Wrap the foil up around the garlic forming a packet. I put mine in a cast-iron skillet in case any olive oil escaped.
Roast at 400 for 30 to 40 minutes or until the cloves reach your desired brown color.
If you want more caramelization or deeper color, you can open the foil for the last few minutes but watch carefully.
When the garlic is cool enough to handle, use a pick, a cocktail fork, or your fingers to remove the caramelized cloves.
If you want to freeze the garlic, arrange the cloves on a parchment-covered sheet pan and freeze until firm, then transfer to a freezer bag or container. Freeze for up to three months, and use right from the freezer for cooking.
If you prefer to preserve the cloves in olive oil, transfer them to a resealable container, and cover them with olive oil. Refrigerate. You can use a few cloves at a time and also use the garlic-infused oil in cooking and replenish it as needed.
Notes
Olive oil will congeal in the refrigerator but will quickly return to its normal appearance at room temperature.
There Is More To Roasted Garlic Than Amazing Flavor
If the great flavor isn't enough to persuade you to add more roasted garlic to your meals, think about this! When you eat garlic in any form, there are enormous health benefits!
Garlic helps regulate cholesterol, cleans arteries, and protects against heart problems. It is helpful in the treatment of high blood pressure because garlic helps lower and improve it.
Garlic also boosts the immune system, helps lower bad cholesterol, improves brain function (sign me up!), helps to keep bones strong, and reduces fungal infections!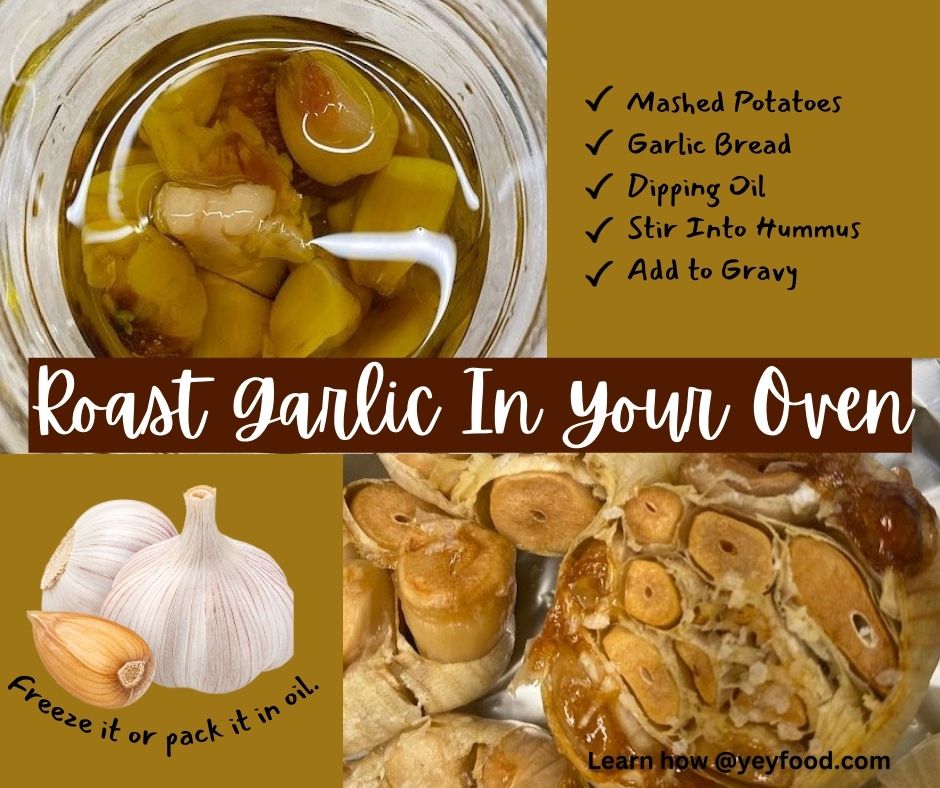 We LOVE garlic! Here are some of our favorite recipes with garlic! Easy Sheet Pan Beer Bread With Roasted Garlic, Honey Soy Garlic Glazed Salmon, Garlic, Rosemary, And Olive Focaccia, and Elegant Marinated Asparagus. Watch for more! What is your favorite thing to do with garlic?
More recipes from us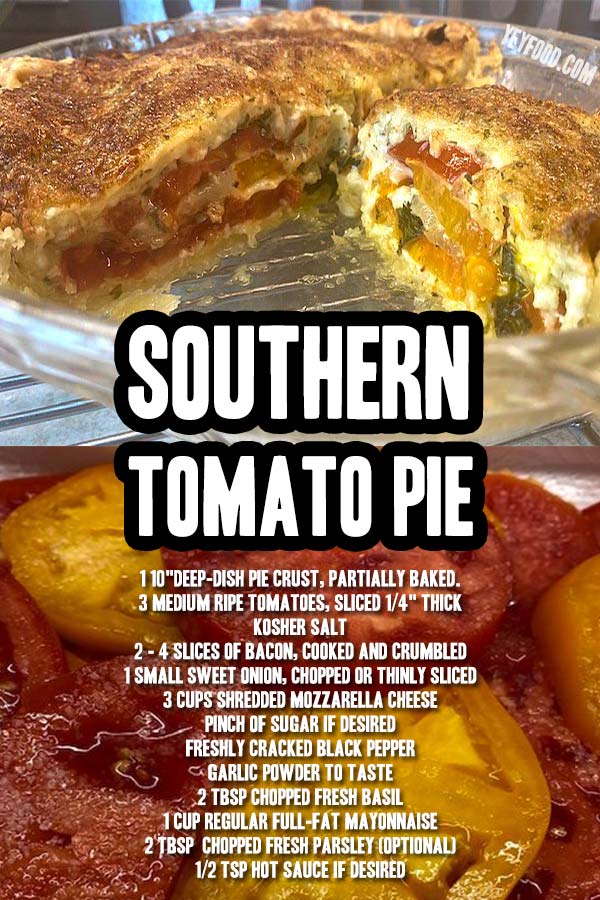 S'S'moresars How To Make Them Super Fast and Super Good
How To Make The White BBQ Sauce That's Fascinated Us Since 1925
German Sauerkraut Casserole With Bacon And Brown Sugar
If you like these recipes, you are our people! You can check some related articles below or search via categories on the right. But, be warned; you will be on here for hours. Enjoy!
So, please share this recipe on your social media accounts like Facebook, Instagram, Twitter, and Pinterest. We would be honored and ever so grateful; thank you!