Creamy Smooth With Just A Hit Of Sweetness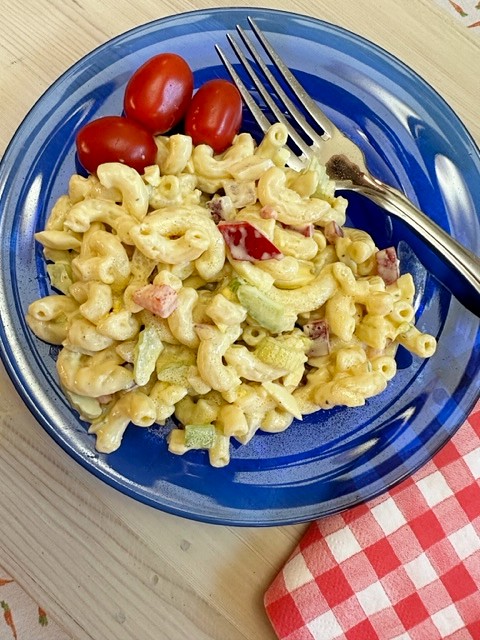 When I saw a recipe called Amish macaroni salad, I knew without a doubt it would be amazing. I was fortunate to make many trips to Pennsylvania when we had our little manufacturing business, and it was there I became smitten with their culture.
Food is a large part of Amish life; they work close to the land. That means they use locally grown and produced ingredients in their cooking. Amish families often work together and enjoy large family meals together every day, and they are extremely hospitable, always ready to share a meal with guests. The Amish are legendary good cooks!
This Amish macaroni salad is so easy to make! There's a new macaroni salad recipe going around that uses a whole can of sweetened condensed milk, and it's probably great, but that seems a little over the top to me. This recipe includes some sugar, but a much smaller amount, and apple cider vinegar to balance the creamy dressing to a tangy sweetness.
This Amish Macaroni Salad Has Lots Of Colorful Ingredients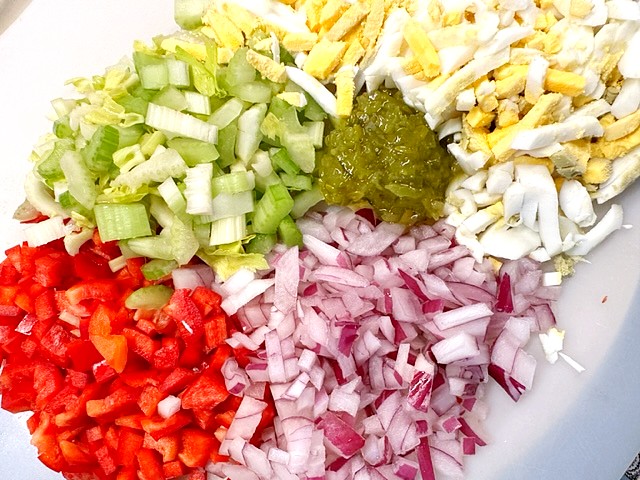 The vegetables in this yummy Amish macaroni salad are crisp and fresh. Celery and red peppers for color and crunch, red onions for mild onion flavor, and more color! Sweet pickle relish adds a touch of tang, and hard-cooked eggs add creaminess to the dressing!
I used ordinary elbow macaroni, but you can use any pasta shape you like. Whatever shape of pasta you choose, cook it to "al dente," so it doesn't get sad and mushy. That means you'll probably want to cook it for a little less time than it says on the box!
The cooked macaroni will absorb quite a little dressing as it chills; you may even want to add a little more mayonnaise before you serve it.
Here's How To Put Together This Amish Macaroni Salad
Cook the macaroni in plenty of boiling salted water until it reaches that perfect stage with a little "bite" to it. Drain thoroughly and refill the pot with cold water to chill it and stop the cooking process.
You may even want to drain it and refill the pot with cold water again so all the warmth has gone out of the pasta. When it's good and cold, drain it thoroughly.
While the macaroni cooks, make the simple dressing of mayonnaise, sugar, apple cider vinegar, plain yellow mustard, salt and pepper, and a little whole milk or cream. I whipped up the dressing right in the bowl where I would serve the salad because I'm lazy!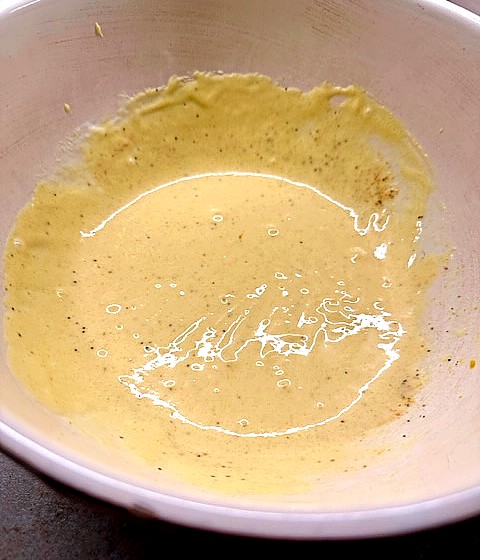 Dump the macaroni into the bowl, add the veggies, eggs, and pickle relish, and fold everything together.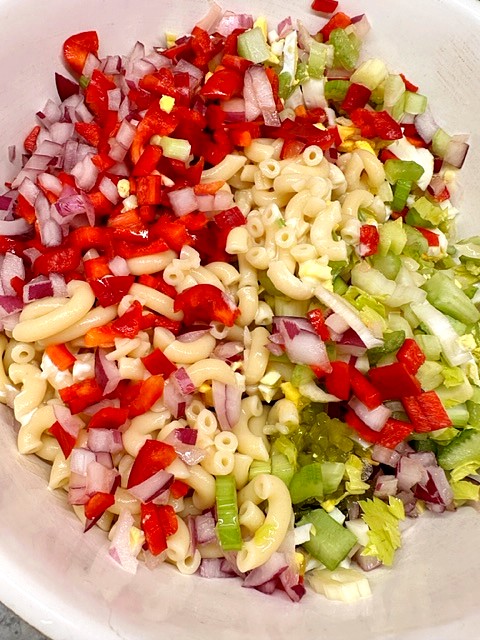 If you want to add a little more salt and pepper, now is the time to do it. I thought I tasted amazing, just like it was! Stir until all the ingredients are well mixed and coated with the yummy dressing.
Helpful Hints For Making Amish Macaroni Salad
Our lives are so busy; sometimes, there's simply no time to make this Amish macaroni salad from start to finish in one session. I learned a few tricks when I worked in food service, and one of the handiest hints I learned is how to cook pasta ahead and store it for later use.
You can cook the macaroni (or any pasta) to al dente, chill and drain it, and put it in a Ziploc bag in the refrigerator. A small amount of olive oil can be added to keep the pasta separated.
You're good to go when you're ready to use it in a salad! Just dump it into a bowl and add the other ingredients! If you're adding a sauce, plunge the pasta into a pot of boiling water until it is heated and drain it. You can do this right in a strainer!
You can also dice the vegetables ahead of time and store them in a Ziploc bag for a couple of days!
Here's how to make perfect hard-cooked eggs ahead of time quickly in an Instant Pot using the 5-5-5 method.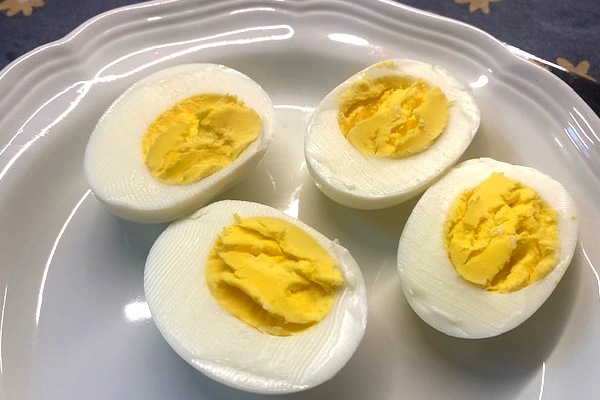 Set the pot to high-pressure cooking and five minutes of cooking time. Put eggs on the rack or trivet in your Instant Pot and add one cup of water.
When the Instant Pot signal the cooking time is done, set a five-minute timer. This is an important step. Do not quick-release the pressure yet.
THEN, When the five-minute timer sounds, quick-release the remaining pressure and remove the eggs. Finally, for five more minutes, put them in an ice-water bath (or at least the coldest tap water you can run.)
It will take the same amount of water and time to cook as many eggs as possible in a single layer in your Instant Pot. I find having some hard-boiled eggs for snacks and salad toppings handy!
Tap the eggs against the side of the sink to crack the shell, roll the eggs between your hands, then pop off those shells! Peeled or unpeeled, they will stay fresh in the fridge for a week, and they're great to keep on hand!
Sometimes we only have a few minutes here and there to do things, so I hope these tips come in handy!
Yield: 8 servings
Amish Macaroni Salad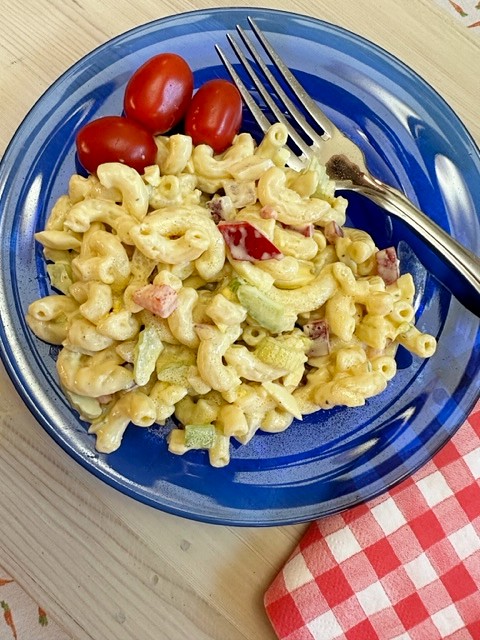 The best macaroni salad is easy to make with lots of crunchy vegetables in a creamy dressing with just the right amount of sweetness.
Total Time
1 hour
25 minutes
Ingredients
2 1/2 cups elbow macaroni
1 cup celery, chopped
3 hard-cooked eggs, peeled and chopped
¼ cup finely chopped red onion
1 medium red bell pepper, diced
1 cup of mayonnaise
1 Tbsp whole milk or cream
¼ C sugar
2 tablespoons sweet pickle relish
1 Tbsp apple cider vinegar
2 Tbsp yellow mustard
Salt and pepper to taste
Instructions
Cook the macaroni to al dente in a large pot of salted, boiling water. Drain and rinse with cold water until completely cool.
Whisk together the mayonnaise, milk, sugar, relish, vinegar, salt, pepper, and yellow mustard in a large bowl.
Add the cold macaroni, eggs, and chopped veggies to the dressing and fold together until everything is well mixed and evenly coated with the dressing.
Adjust salt and pepper to taste.
Chill for an hour before serving.
Notes
See the post for additional time-saving tips
Summertime is salad time and here are some of our most popular salad recipes! English Pea Salad, Tomato And Cucumber Salad, and Broccoli And Cauliflower Salad With Bacon And Grapes. What are your favorite summer salads? Any you'd like to share?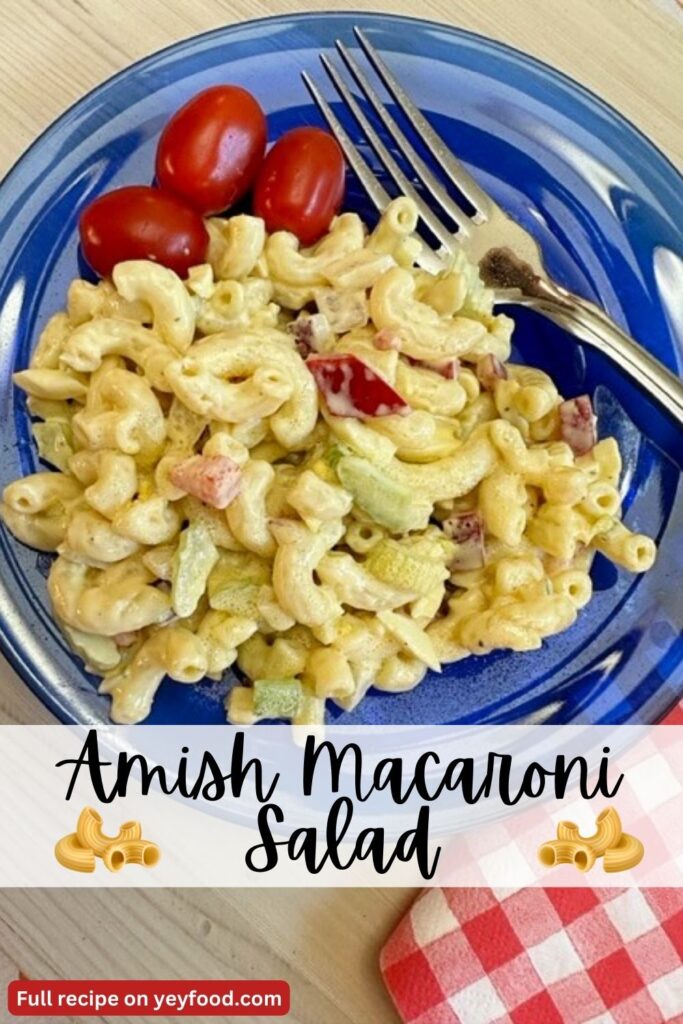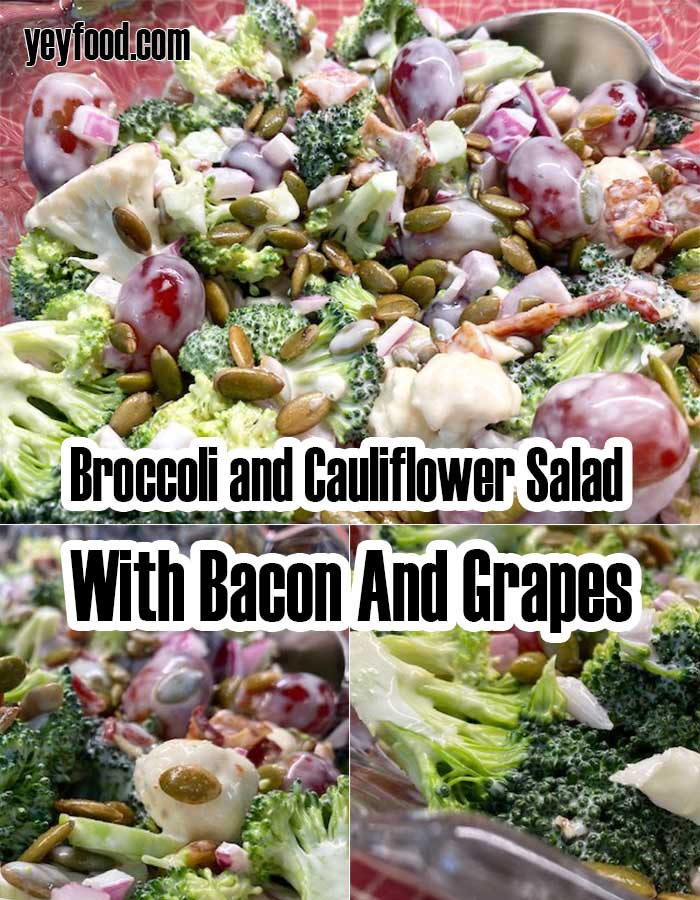 The Number 1 Practically Perfect Poppy Seed Bread
German Sauerkraut Casserole With Bacon And Brown Sugar
If you like these recipes, you are our people! You can check some related articles below or search via categories on the right. But, be warned; you will be on here for hours. Enjoy!