Glossy Beautiful Berries Nestled In A Sweet And Salty Crust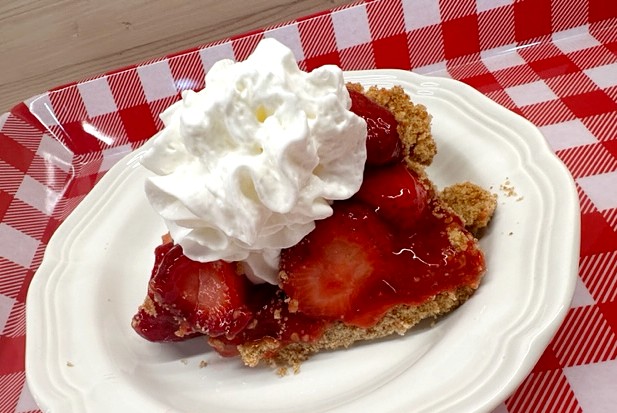 I love fresh strawberry pie. I don't think there's anything prettier to serve for dessert in the summer. We often pop into a grocery store with a deli after church and have a piece of pizza for a quick lunch. I don't shop there often, and I always love to wander through their sprawling produce department.
The berries were on sale and looked so perfect I couldn't resist buying some to make a strawberry pie. I'd gotten very curious about storing berries in Mason jars. It seems too good to be true that berries stored this way will stay fresh in the fridge for two weeks when you do.
Nothing is sadder than wasting food; berries are notoriously easy to spoil quickly. I have had good luck making strawberries last longer by washing them in vinegar water, but it is a fairly time-consuming process. It seemed like this method could be the easy button I was hoping for.
How To Store Strawberries In Mason Jars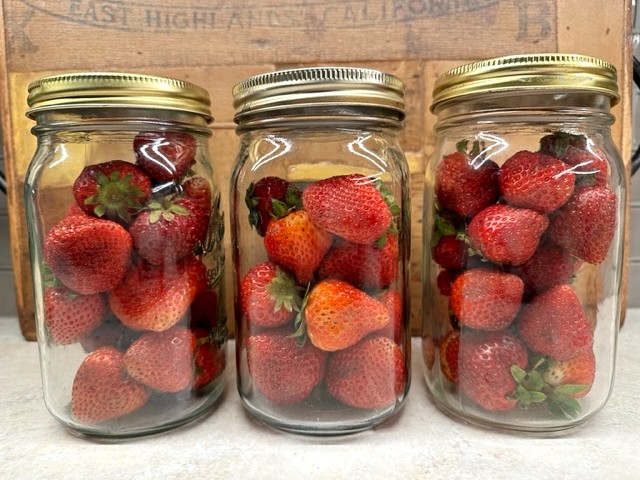 It's interesting to note the difference in opinions on the subject of Mason jar storage of fruit and berries. To wash or not to wash, that is the question. Moisture is the enemy of delicate berries, so the object of the game is to keep them dry and cold to lessen the chances of bacteria or mold.
If you wash them, they must be thoroughly dry before putting them in the jar. I opted to put the unwashed, uncrowded berries in clean, dry wide-mouth quart jars and wash them later when I was ready to use them. I removed a few iffy-looking berries from the packages and ate them on the spot.
The glass jars do a good job of keeping air out and controlling the humidity. The inside of the refrigerator is dark and cool, a perfect environment for keeping the berries fresh.
And here's the proof, several days later, the berries are as plump, fresh, and bright as the day I put them in the jars. Now let's get on with making the strawberry pie!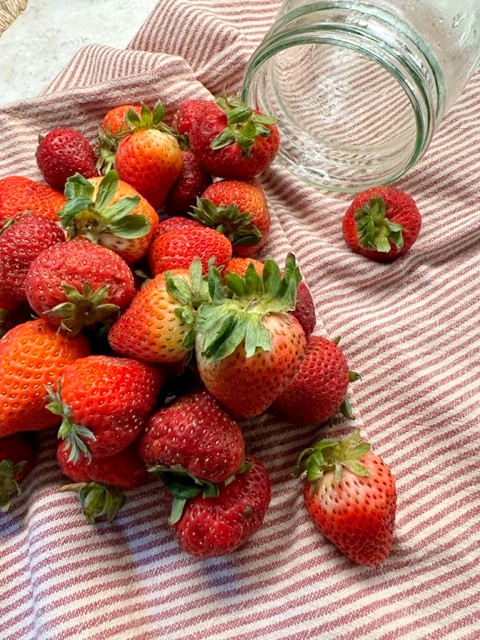 How To Make A Fresh Strawberry Pie
Begin by making the crust or unwrapping a purchased crust. I first made this strawberry pie recipe for a birthday party for a special friend who likes pie better than cake. I used my easy "Patty Cake Pie Crust Recipe."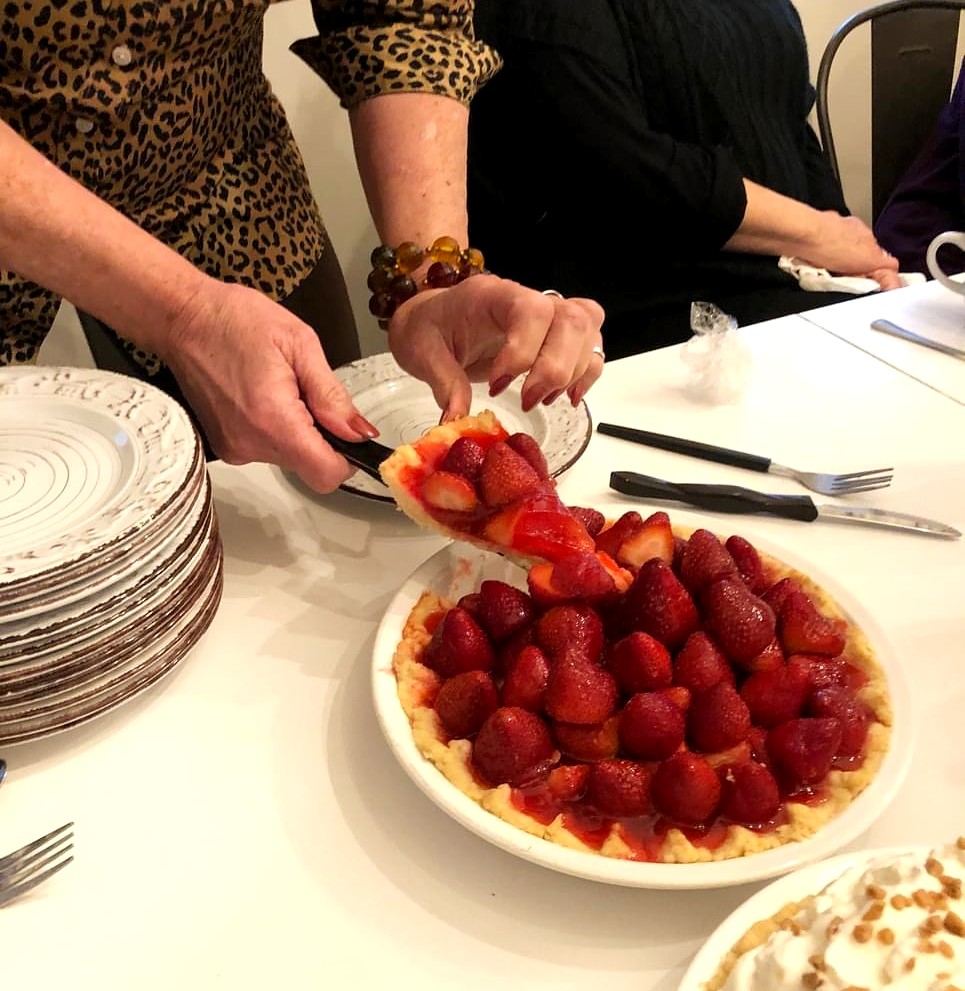 That pie was a beauty and a big hit with the guests! But this time, I wanted to make it in a crumb crust with pretzels and graham crackers to bring in a little sweet and salty action.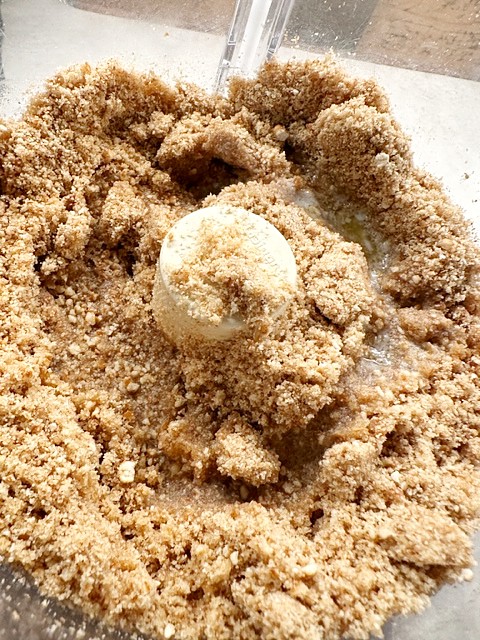 I used my food processor to crush the crackers and pretzels and blend the butter and brown sugar. I pressed the mixture into a nine-inch deep-dish pie plate and gave it a quick bake for seven minutes at 375 degrees to set it, then set it aside to cool.
Next, I made the filling. I used a recipe with strawberry jello because it creates a beautiful, brilliant red, translucent coating for the berries. It goes together quickly on the stovetop, and while it cooled, I prepared the berries.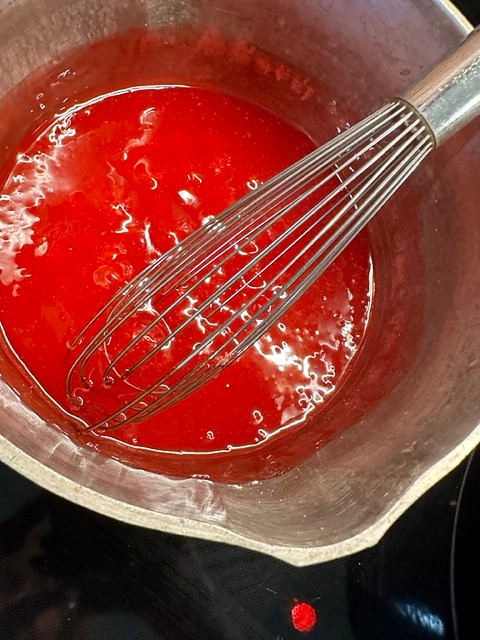 I love the look of whole strawberries in this pie; I think it's so showy! You can certainly quarter or slice them if you prefer! I washed the berries, patted them dry, removed the caps, folded them into the cooled filling, and then piled them high in the crust.
The next step was to put the pie in the refrigerator for at least four hours so the filling could gel. I think this pie is a feast for the eyes, and wait until you taste it!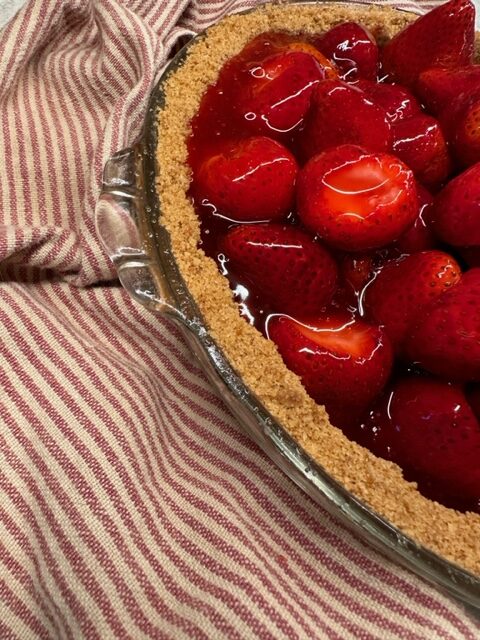 After the pie had a chance to cool, I cut a slice for each of us for dessert and topped it generously with whipped cream from a can. I insisted my daughter have a piece and sent some home for her son. This pie is dangerously delicious so I needed helpers to eat it up!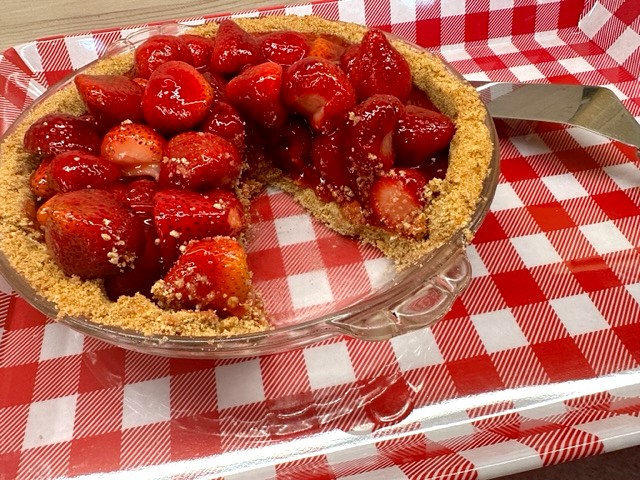 Summer food is amazing, isn't it? This pie would be a show-stopper at your next cookout! Here are more of our favorite summer recipes that take advantage of produce at the peak of perfection! Four-Ingredient Fresh Peach Cobbler, Tomato Bruschetta, Watermelon Salsa, and Danish-Style Cucumbers.
Yield: 8 servings
Fresh Strawberry Pie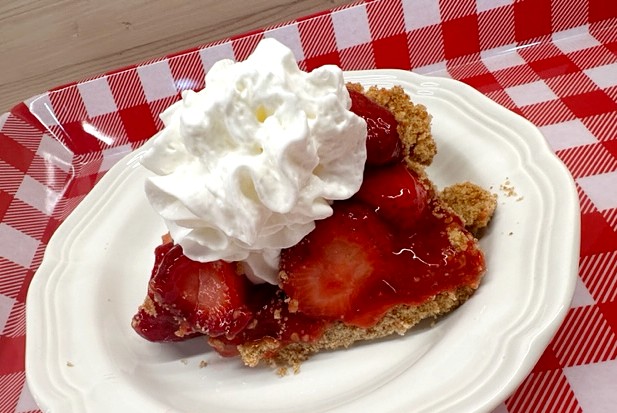 An easy, beautiful summer dessert with fresh strawberries in a glistening glaze. Use a purchased or homemade crust and top it with whipped cream for the ultimate treat!
Total Time
4 hours
15 minutes
Ingredients
About three pounds of fresh strawberries, sliced, quartered or whole
One deep dish pie crust, baked
1 1/4 cups cold water
1 1/4 cups granulated sugar
3 Tbsp cornstarch
3 Tbsp dry strawberry gelatin (like Jello) This amount is about one half of a 3-ounce package.
Whipped cream, for garnish (optional, but seriously, why miss out?)
Instructions
Bake the crust according to package directions, make your own, or use a purchased crust.
Cool the crust completely.
Whisk together the sugar, water, and cornstarch in a small saucepan.
Cook on medium until it begins to boil, then reduce the heat and simmer for several more minutes until the mixture thickens.
Whisk in the jello powder until well blended, then cool it to room temperature.
Wash, dry, and remove the hulls from the strawberries.
Slice, quarter, or leave them whole as desired.
Fold the strawberries into the filling and pour into the crust.
Chill for at least four hours or until set.
Serve cold with whipped cream and cover and refrigerate any leftovers.
Yield: 10 servings
Patty Cake Pie Crust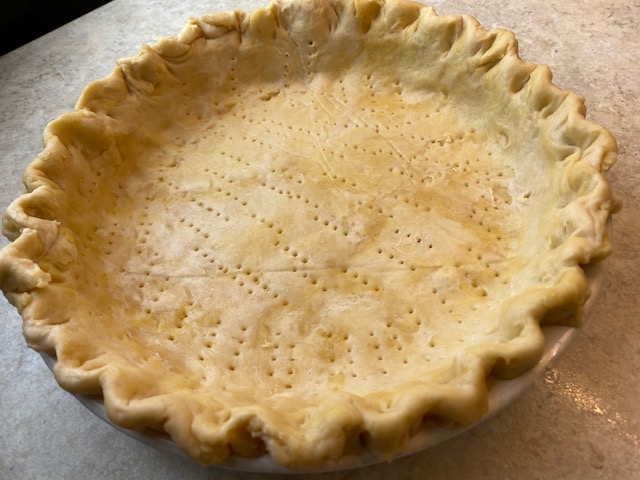 A quick and easy fool-proof pie crust recipe
Ingredients
1 3/4 cup all-purpose flour
1/2 tsp salt
1/2 cup vegetable oil
2 Tbsp water
1 Tbsp powdered sugar
2 drops yellow food coloring optional
Instructions
Combine all ingredients in a bowl and stir with a fork until all the flour is incorporated and the dough forms a ball.
Put the dough in the center of a 9" pie plate and using your hands, pat the dough gently into place.
You can flute the edges with your fingers.
If baking the crust without a filling, prick holes all over the bottom of the crust with a fork before baking.
Bake at 375 degrees until golden brown, about 12-15 minutes. Cool before filling.
Yield: one 9-inch crus
Graham Cracker And Pretzel Crust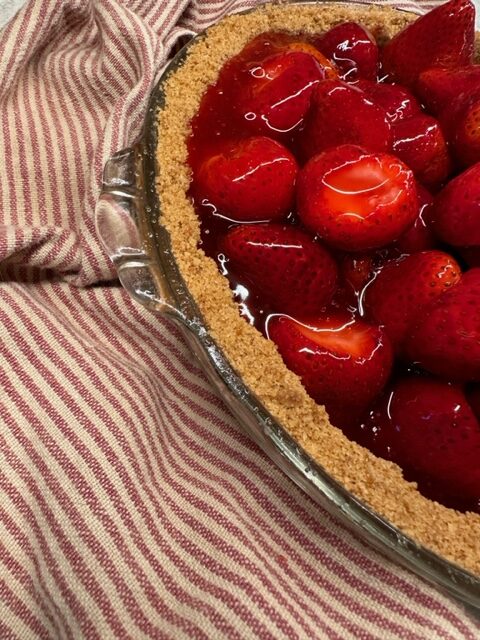 A sweet and salty crust that is great for no-bake pies. Uses pretzels, graham crackers, butter, and brown sugar.
Ingredients
1 1/4 cup pretzel crumbs
1 1/4 cup grahmam cracker crumbs
3/4 cup butter, melted
1/2 cup brown sugar.
Instructions
Preheat the oven to 375 degrees
Combine crumbs with melted butter and brown sugar until well blended.
Press the mixture into a 9-inch deep dish pie plate, bringing up the sides.
Bake for about 7 minutes.
Cool the crust completely before adding the filling.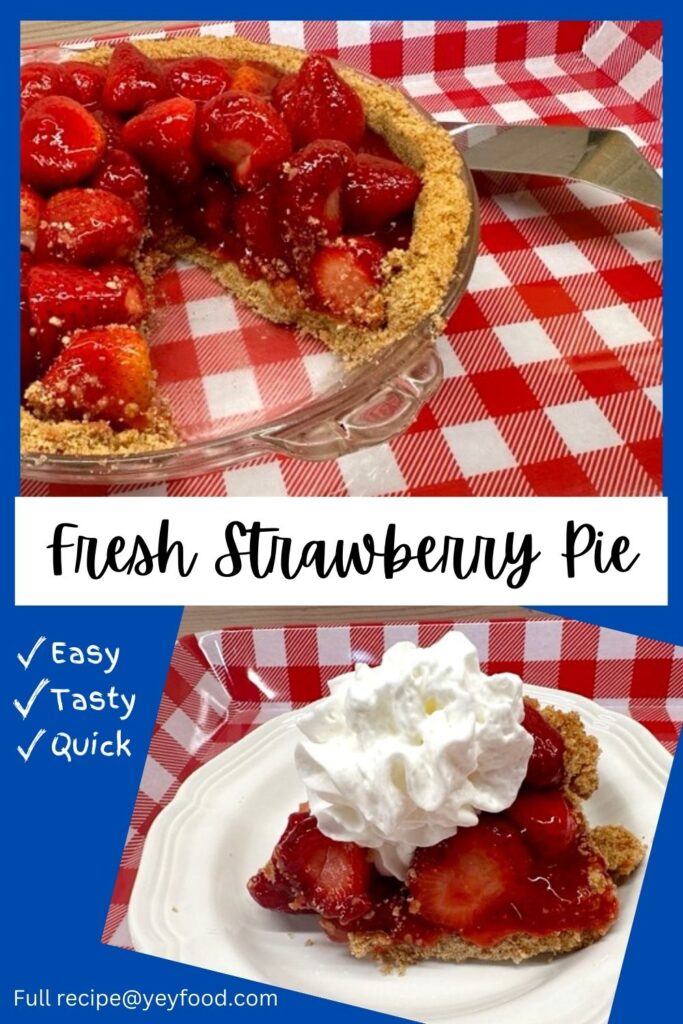 MORE OF OUR TASTY FAMILY-FRIENDLY RECIPES
4 Reasons You Should Freeze Some Sweet Corn This Summer
How To Make The White BBQ Sauce That's Fascinated Us Since 1925
If you like these recipes, you are our people! You can check some related articles below or search via categories on the right. But be warned; you will be on here for hours. Enjoy!