All The Flavor Without Weighing You Down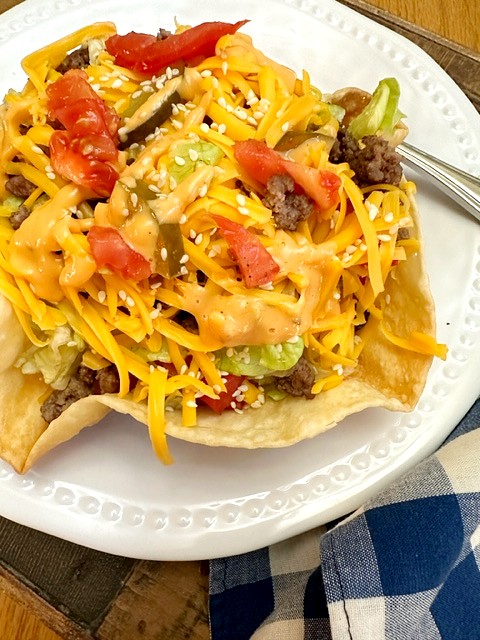 Big Mac salad is for everyone who loves a Big Mac, and who does that leave out? I'll bet many of us can still sing the jingle, "Two all beef patties, special sauce, lettuce, cheese, pickles, onions on a sesame seed bun."? Yep, they are delicious; there's no denying it!
This delicious Big Mac salad totally captures the flavor profile in a much leaner way and even adds some yummy tomato to make it taste even more "deluxe"! I got the recipe from an inspiring woman who lost over one hundred pounds and has successfully kept it off for over a year. Very impressive!
A Little Big Mac History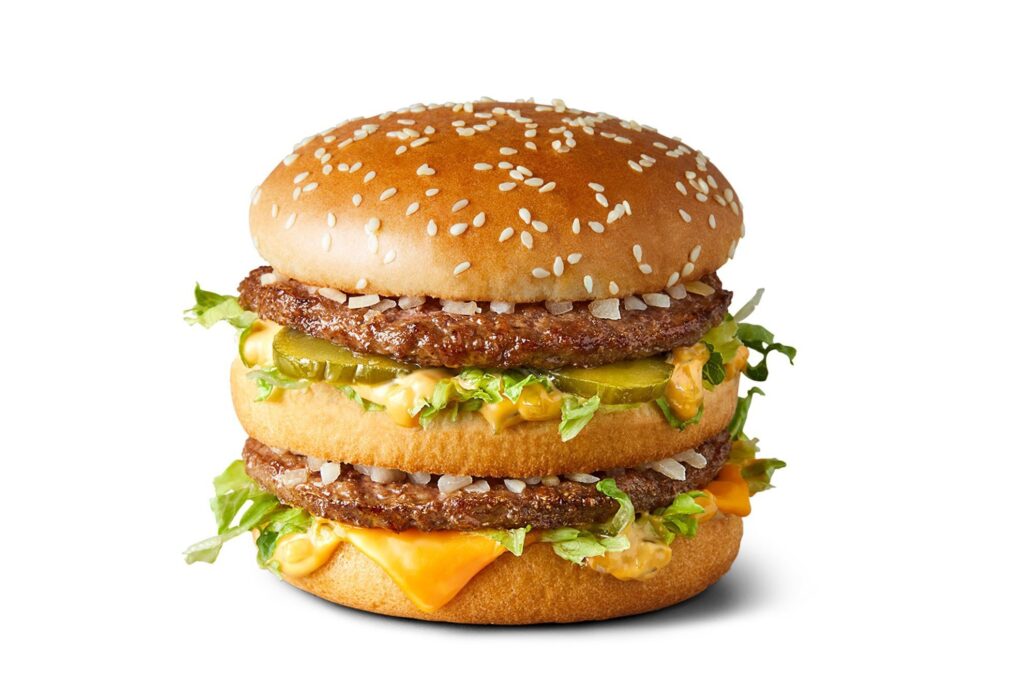 The Big Mac debuted at the Union Town, Pennsylvania McDonald's on April 22, 1967, selling for forty-five cents! In 2023 dollars, that's about $4.05. I checked today's local price of the sandwich here in town, and it's $4.79. Inflation, I guess! It was designed to compete with Big Boy Restaurants' "Big Boy" hamburger.
The sandwich has become a pop culture icon with that impossible-to-forget jingle! Ugh, I'll be replaying that all day in my head! Who hasn't heard the expression "having a Big Mac attack" when the craving for that tasty burger gets a foothold in our brain?
As Mcdonald's has become a global business in over 100 countries, people all over the planet are having Big Mac attacks! It's definitely one of the top menu items under those golden arches!
This figure is not current, but a couple of years ago, McDonald's estimated 550 million Big Macs were sold yearly in the U.S. alone, or about four every minute!!!
Each famous burger weighs in at almost half a pound and carries a whopping 540 calories and 29 grams of fat! The Big Mac burger alone is a caloric bomb, but add some fries and a soda to that meal, and it would make any dietician go bonkers.
Try This Yummy Big Mac Salad When That Craving Hits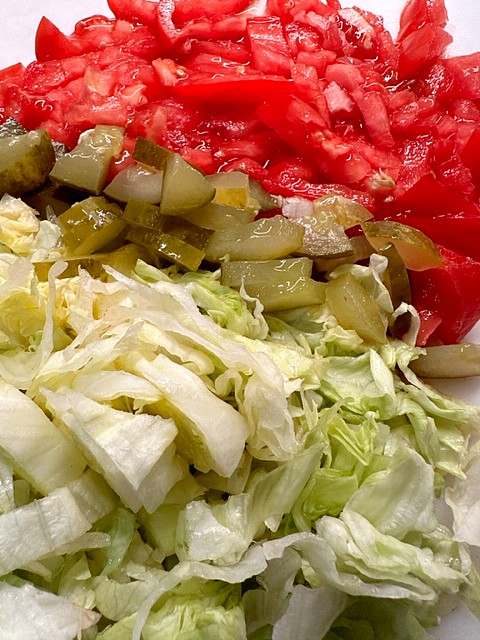 Brown lean ground beef in a skillet and season it to taste with salt and pepper. Drain any excess fat and set the meat aside. While the meat is browning, chop lettuce, onion, tomatoes, and pickles.
Layer the lettuce, beef, and tomatoes in a nice big bowl and top with the chopped dill pickle spears, chopped onion, and shredded cheddar cheese. Wishbone's Light Thousand Island dressing steps in as the "special sauce" beautifully. It's so tasty!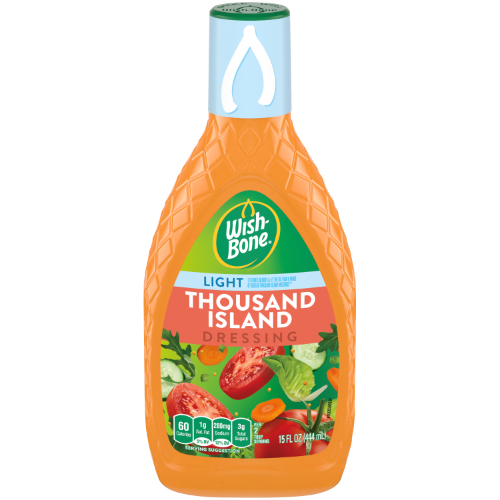 I bet you noticed the salad shells in the picture. Ok, I need to confess. The Big Mac salad recipe my friend sent me would be amazing in a big old bowl, and I would happily gobble it up that way; it's so delicious!
But my husband eats like a horse and doesn't gain a pound, so I put them in an Azteca taco salad shell when I tried out the Big Mac salad recipe. And, just for fun, I sprinkled sesame seeds over our salads.
They are so good! The shells are the kind you bake in the oven; they are not fried but add about 210 calories to the recipe. So, enjoy it as a light, delicious main dish salad, or pile it into a taco shell if you want to splurge. Either way, it is absolutely delightful!
Yield: 1 serving
Big Mac Salad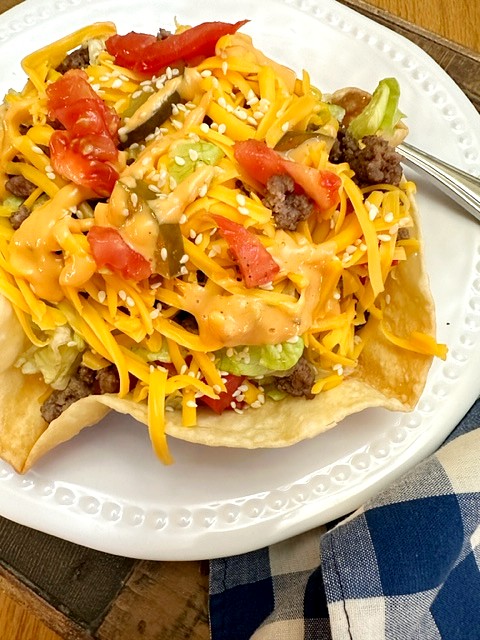 Here's a fantastic way to quell a big mac attack in a delicious salad that captures all the great taste of the famous burger without weighing you down.
Ingredients
4.5 ounces of lean ground beef
1/4 cup of shredded low fat cheddar cheese
2 1/2 cups shredded lettuce
1/4 cup tomatoes, chopped
2 dill pickle spears, chopped
2 Tbsp Wishbone Light Thousand Island dressing
1 tbsp chopped onion
salt and pepper to taste
sesame seeds for garnish if desired
Instructions
Brown and crumble ground beef in a skillet, drain excess fat, and season to taste with salt and pepper.
Place lettuce, tomatoes, onion, and pickle in a large salad bowl and top with ground beef, cheese, and chopped pickles.
Top with shredded cheese and Thousand Island dressing.
Serve immediately.
Notes
This can be served in an oven-baked taco salad shell such as the Azteca brand, but it will add about 210 calories.
Nutrition Information:
Yield:
1
Serving Size:
1
Amount Per Serving:
Calories:

442
Total Fat:

43g
Saturated Fat:

11g
Trans Fat:

0g
Unsaturated Fat:

27g
Cholesterol:

128mg
Sodium:

1563mg
Carbohydrates:

21g
Fiber:

8g
Sugar:

9g
Protein:

51g
Summer and salad just go hand in hand! Here are some of our most popular salads! Pasta Salad With Coleslaw, Amish Macaroni Salad, and Sweet Corn Salad. What are your family's favorite summer salads? If you're hungry for more ideas, just type "salad" in the search bar for loads more!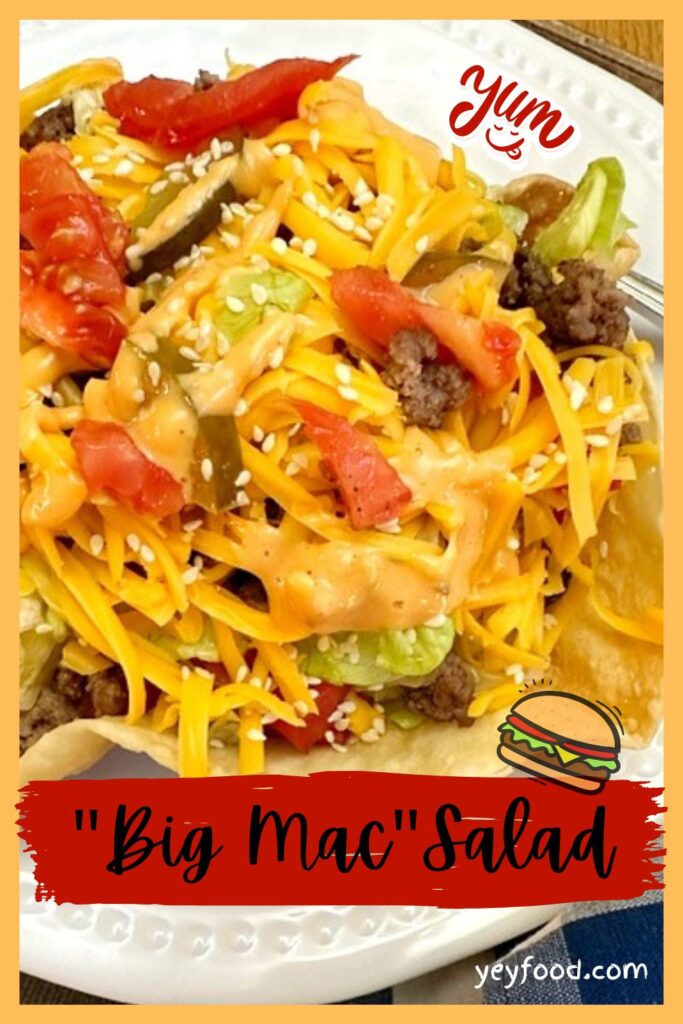 More tasty recipes from us: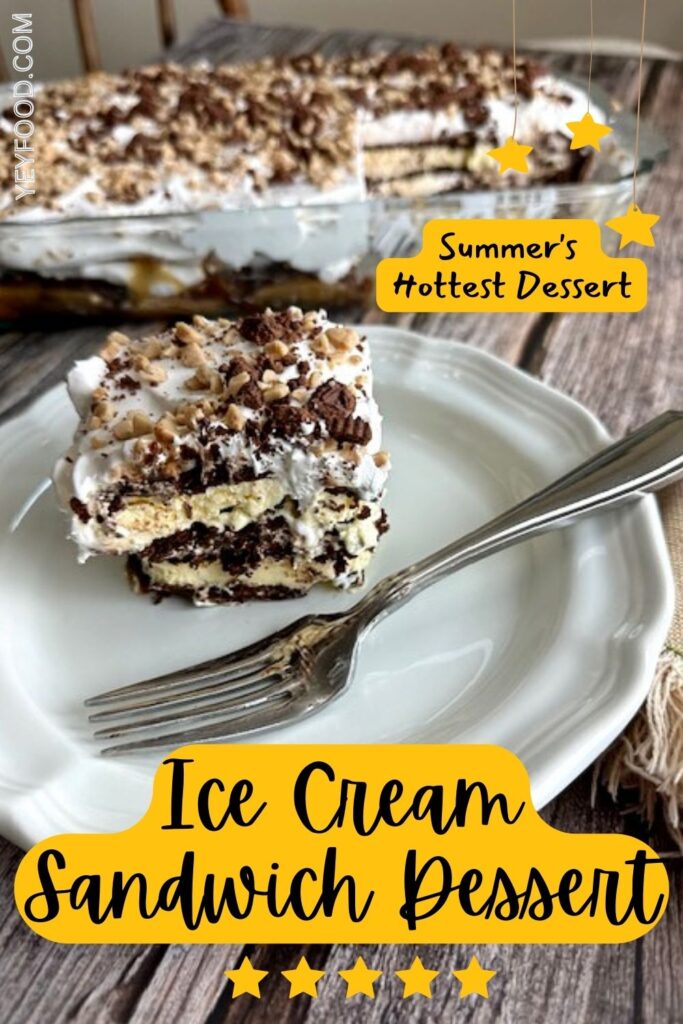 Easy 1 Pan Classic American Goulash
German Sauerkraut Casserole With Bacon And Brown Sugar
If you like these recipes, you are our people! You can check some related articles below or search via categories on the right. But be warned; you will be on here for hours. Enjoy!