Wonderful Old-Fashioned Oatmeal Apple Crisp Recipe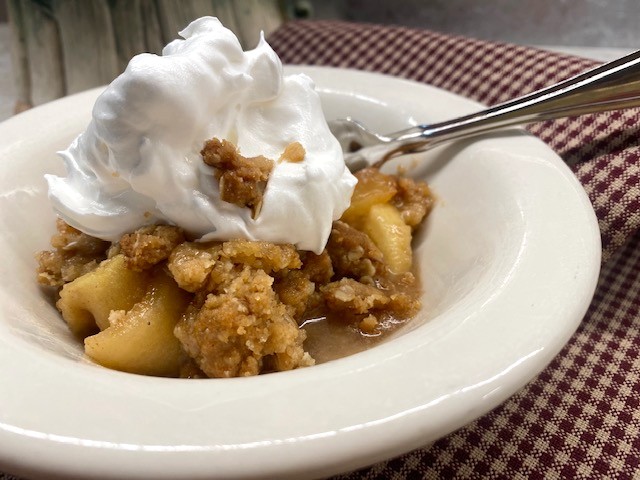 This classic oatmeal apple crisp recipe is a favorite from the First National Bank cookbook compiled by the bank employees in my hometown around 1969. It consists of mimeographed pages bound in brown with someone's artwork on the cover.
It is full of wonderful recipes, frequently mentioning "oleo" as an ingredient. For anyone born after 1980, you may never have heard the term. It means margarine. Back then, folks considered it much healthier than butter; how things change.
The cover reads "First and Last Edition." It probably turned out to be way more work than anticipated, and the committee vowed, "Never again."
A lady named Opal contributed this recipe, so you can guess she was part of the "Grand Generation." It is simple but the best oatmeal apple crisp I have ever eaten.
Bake This Yummy Apple Crisp In A Nine Inch Pan Or Deep Dish Pie Plate
Apples are abundant this time of year; today, there are many wonderful varieties, from tart Granny Smiths to mellow Golden Delicious. My favorite might be Johnathan apples if you can find them. It's perfect for mixing different types in the same crisp, too!
Here is a great little article from Southern Living about the different varieties of apples and which ones are best for apple crisp, in their opinion!
You will need about five large apples to make about four to five cups of sliced apples. Peel and core them, then slice them thin, so they cook and get nice and tender. Put them in a greased nine-inch square baking pan or a deep dish pie plate.
Mix two tablespoons of flour, one-half teaspoon of salt, and one-half teaspoon or more of cinnamon with a cup of granulated sugar, then shake and sprinkle that mixture evenly over all the apples.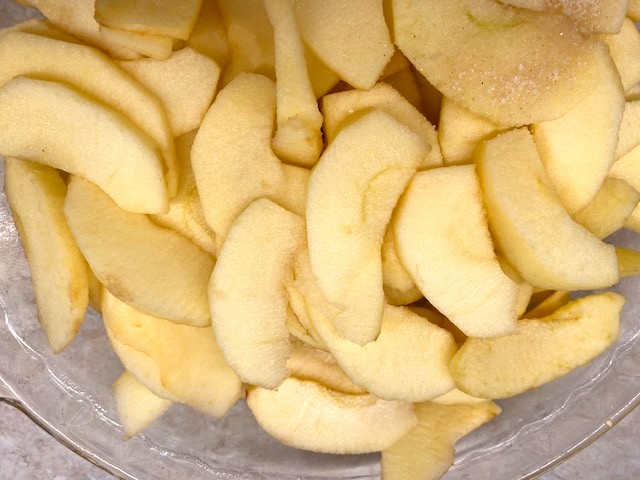 Next The Yummy Buttery Oatmeal Topping You Make In A Skillet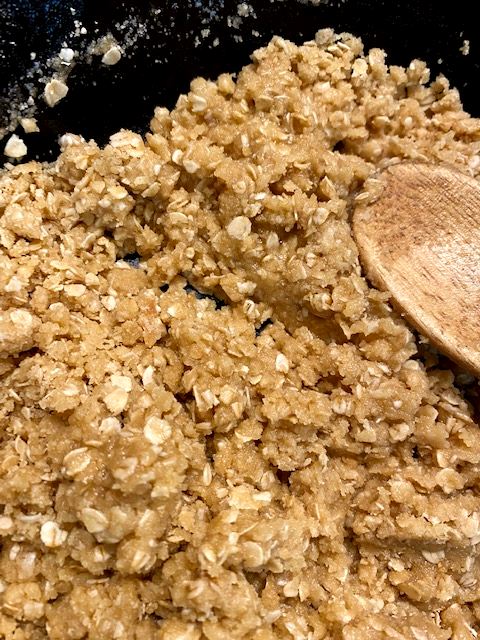 The topping is my favorite part of oatmeal apple crisp; it is so sweet and buttery! I always make it in a skillet. Melt a stick of butter (not oleo, please!), then add three-fourths of a cup each of quick oatmeal, flour, and brown sugar, and one-half teaspoon each of baking powder and baking soda.
Make sure you use quick oatmeal, not old-fashioned oatmeal. Nowadays, quick oats are also called one-minute oats. It is processed to cook faster and produce a more tender and crumbly topping, exactly how you want it! Instant oatmeal is not suitable for this recipe. I love Quaker Oat products; in my opinion, they are the best!
Mix it until it becomes dough-like, and all the butter is absorbed. Then sprinkle it over the dish, so all the apples are covered, and press it down lightly with your hands.
Bake it in a 350-degree oven for about 40 minutes, until the top is golden brown and juices start bubbling up along the edges. Oh my, the aroma, while you bake your oatmeal apple crisp, is a huge bonus! The whole house smells amazing!
Yield: 10 servings
Oatmeal Apple Crisp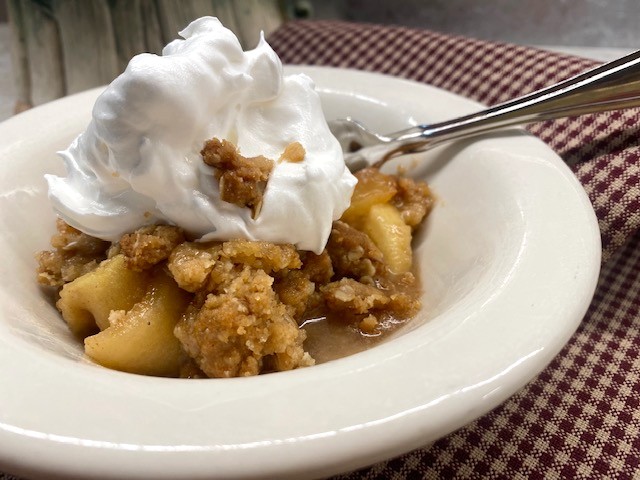 This vintage recipe makes the most delicious apple crisp you ever ate, with a wonderful, sweet buttery oatmeal topping.
Ingredients
4-5 cups of thinly sliced apples
2 Tbsp flour
1/2 tsp salt
1/2 tsp cinnamon or more to taste
1 cup granulated sugar
Topping
1/2 cup butter
3/4 cup quick oatmeal
3/4 cup all-purpose flour
3/4 cup brown sugar
1/2 tsp baking soda
1/2 tsp baking powder
Instructions
Preheat the oven to 350 degrees.
Place sliced apples in a greased nine-inch baking pan or deep-dish pie plate.
Mix cinnamon, sugar, salt, and flour in a bowl and sprinkle evenly over the sliced apples.
In a skillet, melt the butter, then add the oatmeal, flour, brown sugar, baking soda, and baking powder.
Mix until the butter is all absorbed and the mixture becomes dough-like.
Sprinkle topping evenly over the apples until they are all covered, then press the topping down lightly with your hands.
Bake in a 350-degree oven for about 40 minutes, until the top is golden brown and juices begin to bubble up along the edges.
Serve warm or cold with ice cream or whipped cream.
Notes
Mix up any variety of apples, or use your favorite!
I use this recipe to make peach crisp in the summertime, and I will try it again with plums, apricots, and pears next summer just for the joy of eating the crust!
Cinnamon ice cream is usually a limited-time treat. Grab it when you can; it is absolutely amazing on apple crisp. This crisp is great with whipped cream or vanilla ice cream, but for a real treat, look for cinnamon ice cream in the fall and winter.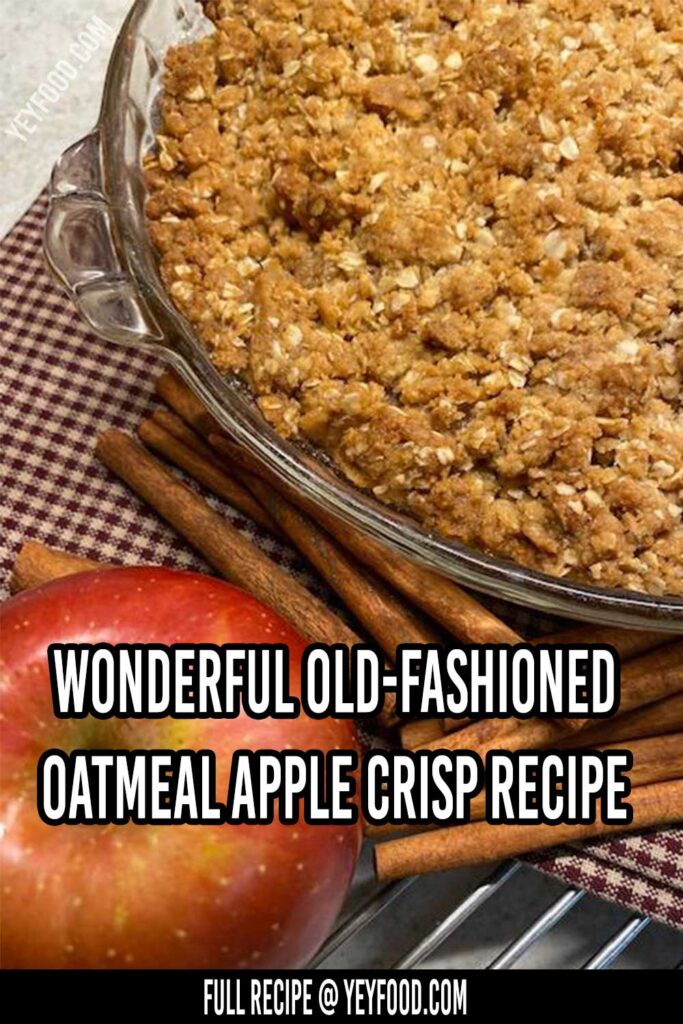 Do you love apple crisps as much as I do, or do you have other apple desserts that are your favorites? Here are some of our favorite apple recipes. Homemade apple butter, Apple cake with coffee and cardamom, Apple pie cupcakes.
MORE RECIPES FROM US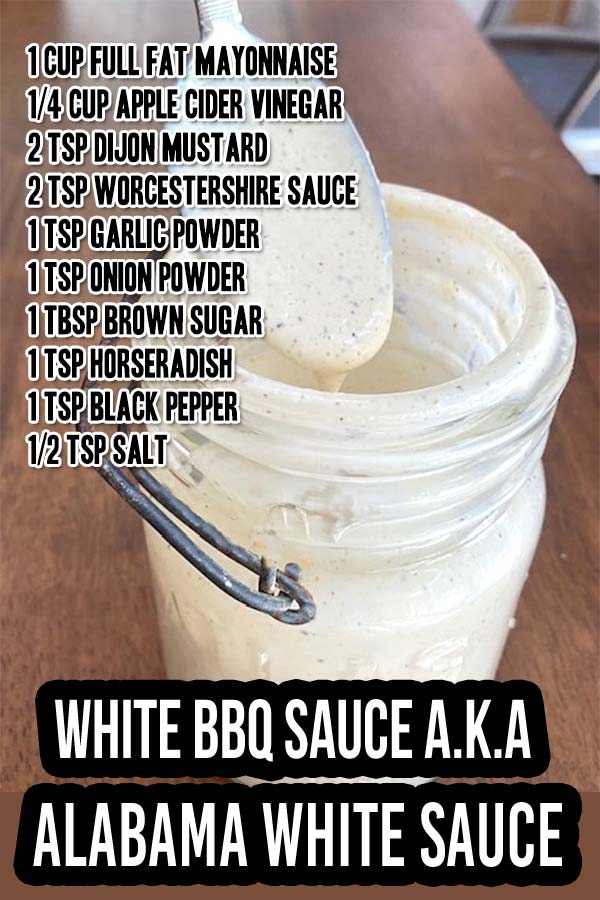 4 Reasons You Should Freeze Some Sweet Corn This Summer
Sloppy Joes Have Been Delighting Diners For Almost 100 Years
German Sauerkraut Casserole With Bacon And Brown Sugar
If you like these recipes, you are our people! You can check some related articles below or search via categories on the right. But, be warned; you will be on here for hours. Enjoy!
So, please share this recipe on your social media accounts like Facebook, Instagram, Twitter, and Pinterest. We would be honored and ever so grateful; thank you!