Some Folks Call This Tasty Dip "Texas Caviar"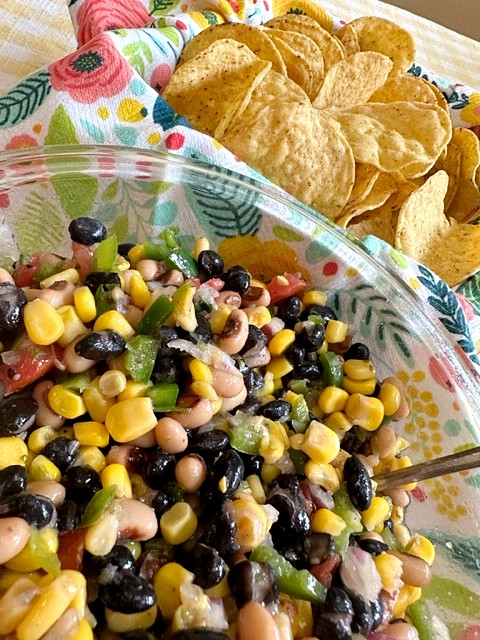 Here in Nebraska, you won't find many folks who eat caviar unless it is cowboy caviar! What is cowboy caviar, you ask? It is a beautiful, delicious, and inexpensive bowl full of veggie goodness in a tangy marinade of red wine vinegar, lime juice, garlic, jalapeno, and cilantro. It's easy to make, too!
Cowboy caviar, or Texas caviar as it is sometimes called, is healthy, not heavy, and filling. It looks amazing with all the fresh, colorful vegetables and is not too hot or spicy, even for wimpy born-to-be-mild tastebuds like mine.
If you want to spice it up, you sure can! Cowboy caviar is as bold and spicy as you want, so feel free to turn up the heat! Add more onion, jalapenos, or chili powder if that's your jam!
Who Thought Up This Incredibly Addictive Concoction
Well, let me tell you about it! I lassoed up some history about Cowboy caviar. This zesty dip is a Tex-Mex specialty originating in the Lone Star State. It's also known as Texas caviar, but let's face it, cowboy caviar sounds way cooler, especially where I come from.
It's a colorful mix of black-eyed peas, corn, tomatoes, black beans, red onion, and green pepper, all dressed in a tangy vinaigrette. But don't let the word "caviar" scare you – it couldn't be more different than fish eggs. Thank goodness for that!
Cowboy caviar is perfect for parties, picnics, or any time you want to spice up your snacking game
Cowboy caviar is perfect for parties, picnics, or any time you want to spice up your snacking game. Unlike many dips, this stuff has no heavy mayonnaise, cream cheese, or sour cream. And, It's so darn tasty that even the most finicky eaters will be reaching for seconds.
Cowboy caviar is a great option for folks who are looking for a healthier snack. It's full of fiber, protein, and vitamins, and doesn't have any of the unhealthy additives that you might find in other dips and snacks.
And, the olive oil, red wine vinegar, and lime juice in the dressing mean it's a good keeper and will stay fresh in the fridge for days!
It's Easy To Make Cowboy Caviar Even If It's Your First Rodeo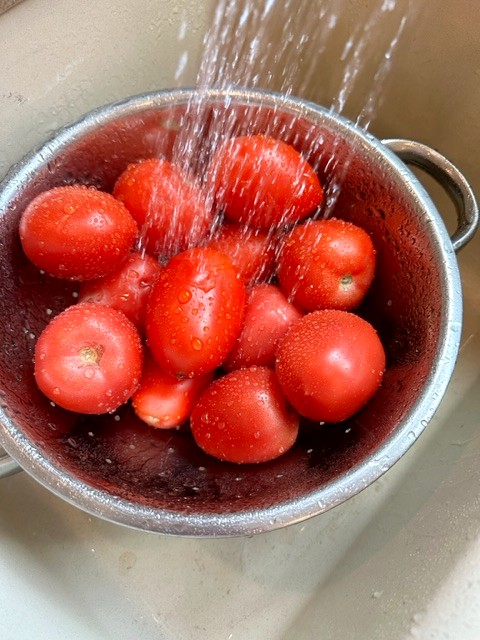 Our youngest granddaughter is graduating from high school this weekend, and here in Nebraska, we know how to throw a party and rustle up some great food! Her aunt and I made a batch for 150 guests for her party, so if you need quantities for that many people, I'd be happy to share it with you; send me a message. Yep, that's a roaster full!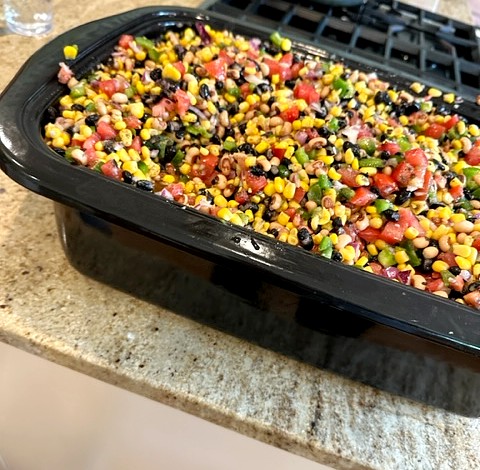 You'll need a can opener, a strainer, a sharp knife, a cutting board, and a big bowl. Begin by opening the black beans, corn, and black-eyed peas. Drain the corn, rinse, and drain the beans and peas, then throw them in that big bowl. Chop a red onion and add that.
Remove the seeds from the green pepper, dice it, and add it to the bowl. Wash, seed, and chop the tomatoes. Use a firm tomato like Roma tomatoes because you don't want a lot of juice in the mix. Add the tomatoes to the bowl.
Wash and remove all the seeds from the jalapenos (that's where the heat is) and dice them fine. Please respect the heat in the jalapenos, and do not touch your eyes while handling them!
Put the diced jalapenos in the bowl with the other veggies, and then wash the equipment you used and your hands and under your fingernails thoroughly with soap and water before moving on!
Whisk the sugar, red wine vinegar, lime juice, olive oil, garlic powder, salt, and pepper in a separate bowl and pour it over the vegetables. Now, gently mix everything together.
For the best flavor, chill it all for a couple of hours, so all the ingredients get to know each other! Fold in the chopped cilantro close to serving time for the brightest green color.
Serve up this amazing cowboy caviar with some sturdy tortilla chips, and watch that bowl empty before your eyes! It's hard to stop once you start eating it! What are you waiting for? Saddle up and give cowboy caviar a try. Your taste buds will thank you.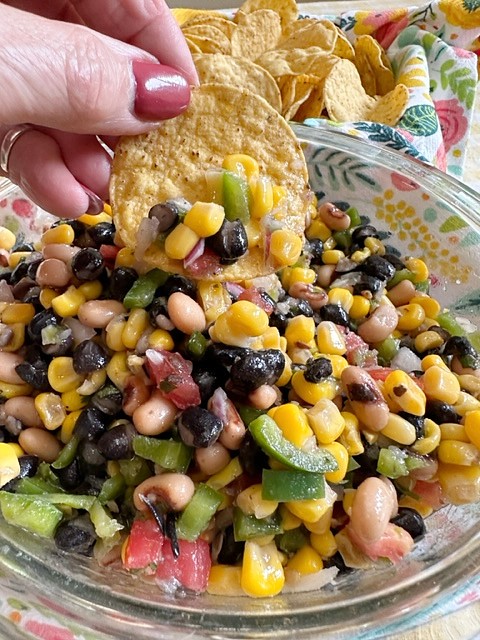 We love this time of year when the weather warms up, and party and potluck invites pop up on our calendars like dandelions! And, here at Yeyfood, we love how food brings people together! Here are some of our favorite recipes for you to try! Oven Baked Buffalo Chicken Wings, Sheet Pan Nachos, and Watermelon Salsa!
Yield: 12 servings
Texas or Cowboy Caviar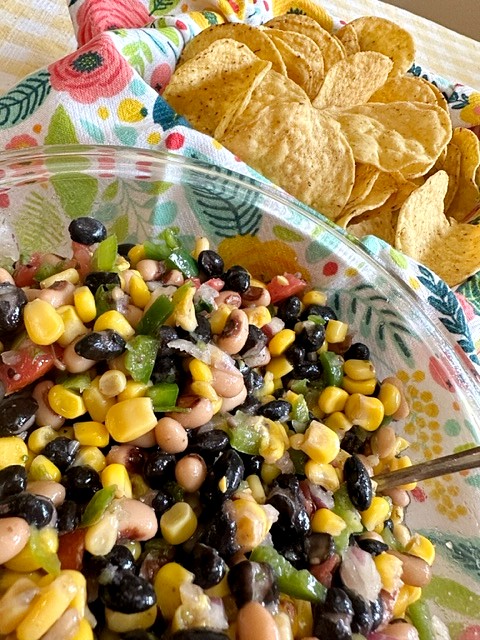 A fresh and healthy appetizer often served with tortilla chips, it's loaded with vegetables in a tangy marinade.
Total Time
2 hours
15 minutes
Ingredients
1/2 cup olive oil
2 Tbsp sugar
2 Tbsp lime juice
1/4 cup red wine vinegar
1/4 tsp garlic powder
1 tsp black pepper
1 tsp salt
2 roma tomatoes seeded and diced
One 15-ounce can of black eyed peas, drained and rinsed
One 15-ounce can of black beans, drained and rinsed
One 15-ounce can of whole kernel corn, drained
1/2 cup diced red onion
1/2 cup diced green pepper
1 or 2 jalapenos, seeds removed and diced fine, how hot is up to you!
1/2 cup cilantro chopped optional
Instructions
Put the corn, red onion, green bell pepper, and jalapeno in a large bowl.
.Gently stir in the black beans, black-eyed peas, and tomatoes.
Whisk the olive oil, sugar, lime juice, red wine vinegar, garlic powder, salt, and pepper and pour it over the vegetables and tir gently.
If you add cilantro, stir it in shortly before serving.
Cover and chill for two hours or more until ready to serve.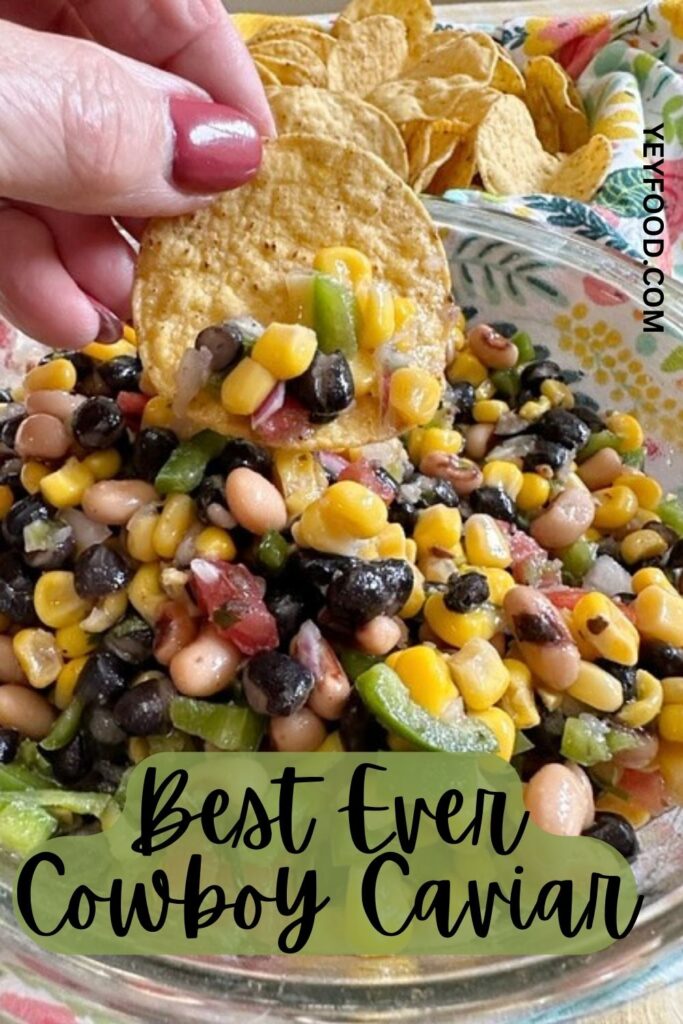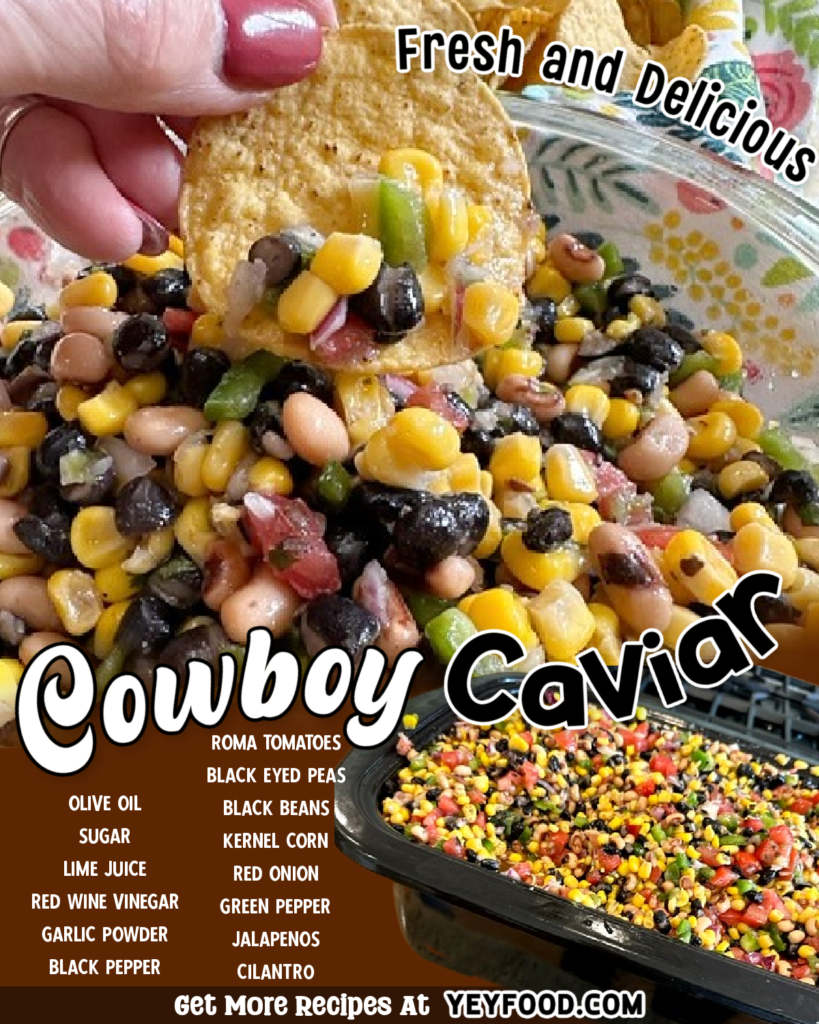 MORE OF OUR TASTY FAMILY-FRIENDLY RECIPES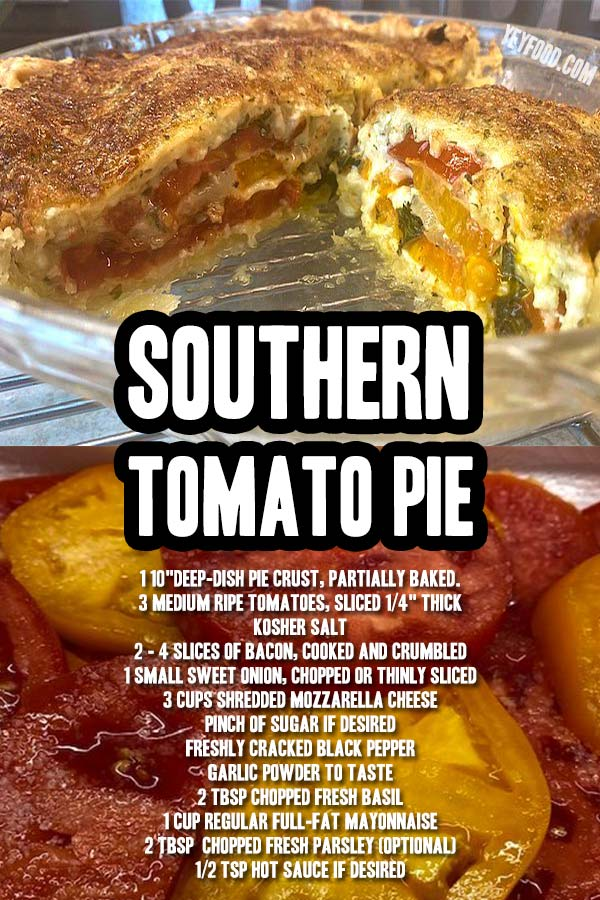 4 Reasons You Should Freeze Some Sweet Corn This Summer
How To Make The White BBQ Sauce That's Fascinated Us Since 1925
German Sauerkraut Casserole With Bacon And Brown Sugar
If you like these recipes, you are our people! You can check some related articles below or search via categories on the right. But be warned; you will be on here for hours. Enjoy!