Sometimes These Are Called Empty Tomb Rolls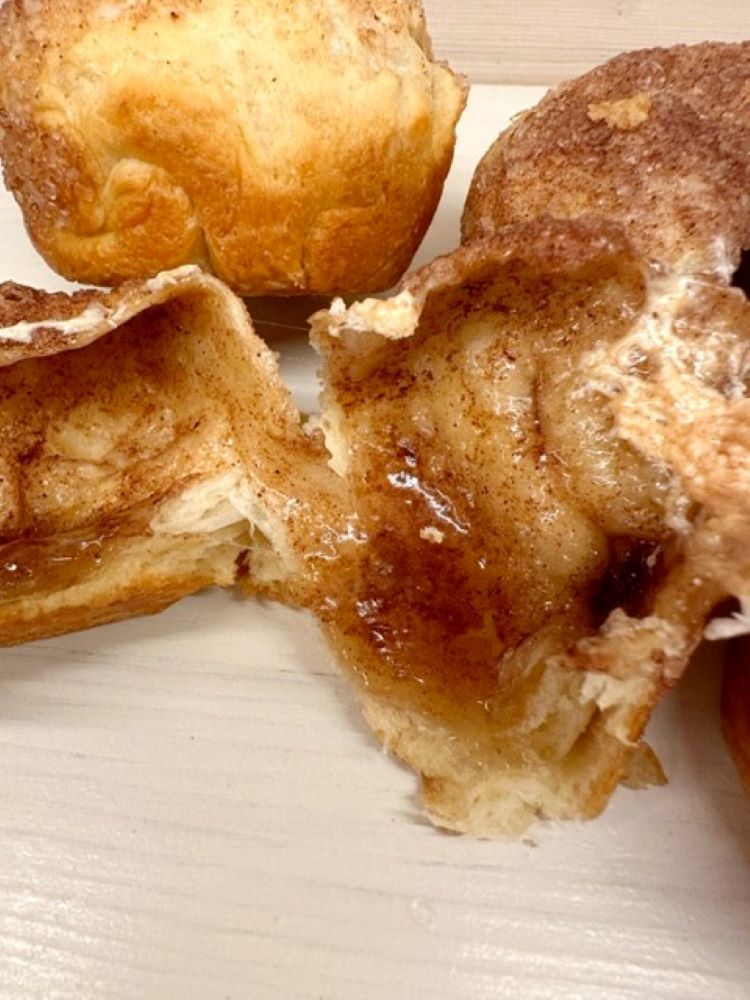 Resurrection Rolls are such a simple treat that demonstrates Easter's true meaning! Sometimes called Empty Tomb Rolls, they show how Jesus rose in a way children can understand. Make some with your kids.
All you need is a tube of crescent rolls, some large marshmallows, melted butter, and cinnamon sugar. Roll the sugar-coated marshmallow snugly inside a cloak of a crescent roll dough, pop them into a muffin tin, and bake!
The buns are as sweet as the message they teach. When you bake them, the marshmallow magically disappears, leaving the yummiest, caramelly goo inside. These rolls are incredibly tasty; they will disappear like magic, just like marshmallow!
All You Need Are Four Easy-To-Find Ingredients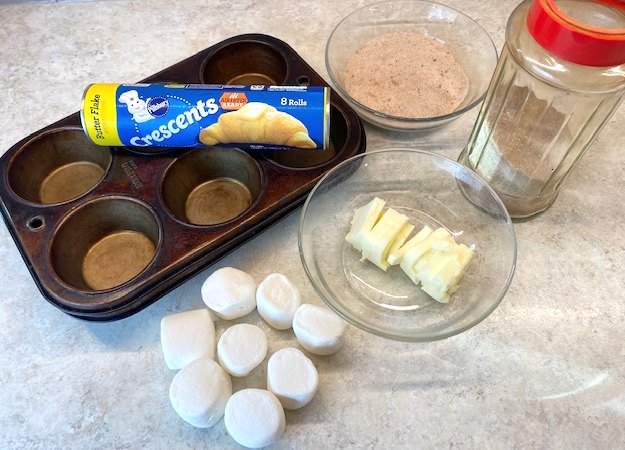 You will need eight large marshmallows for each tube of crescent roll dough from the refrigerator section. Note; do not use the new-fangled jumbo marshmallow; they are too big to fit into a triangle of crescent roll dough.
This recipe is well over fifty years old. It was a winner in the 1969 Pillsbury Bake-Off. Edna Walker of Eden Prairie, Minnesota's winner, called them "magic marshmallow crescent puffs."
These buns are easy to make and taste amazing, and they create such a great visual for children that demonstrates how Jesus rose and left an empty tomb on Easter morning. Over the years, wise mommas have made them with their kiddos to teach this important lesson with a great visual. Get the kids involved and make it part of your Easter tradition.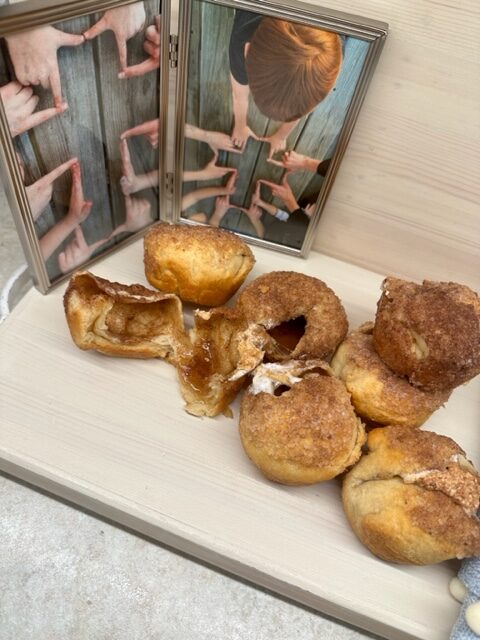 Easter has always been a very special day for our family. This photograph of our six grandkids' hands forming a cross is one of my treasures. The rolls were a bit of a mess, but you can make them into a message they will always remember! Maybe it will give you an idea for your own photo for this blessed occasion.
Yield: 8 buns
Resurrection Rolls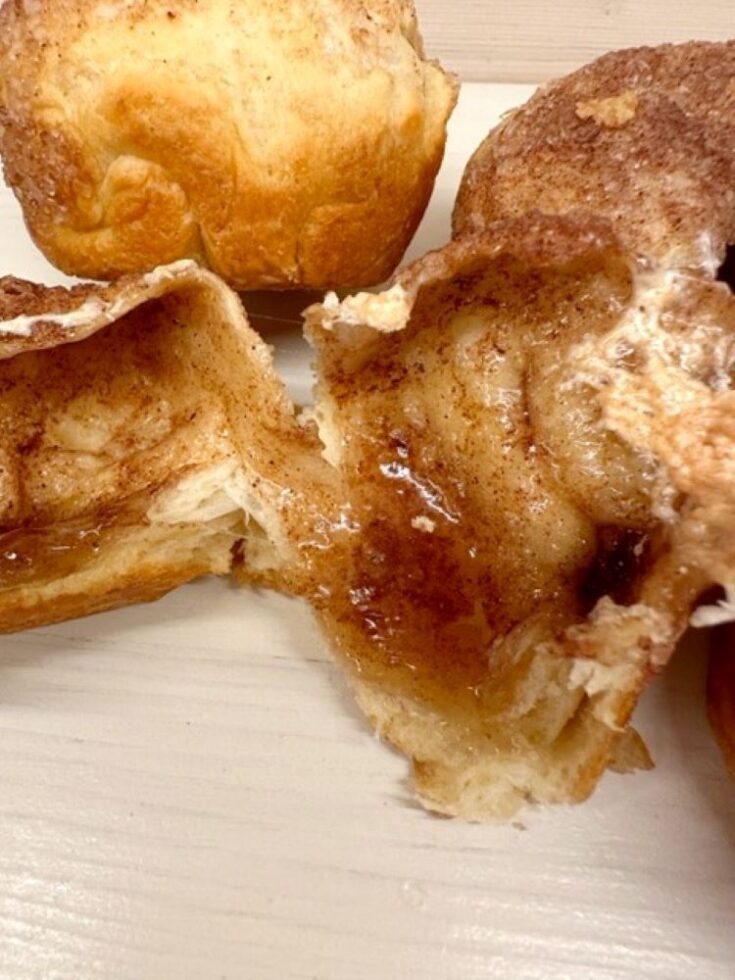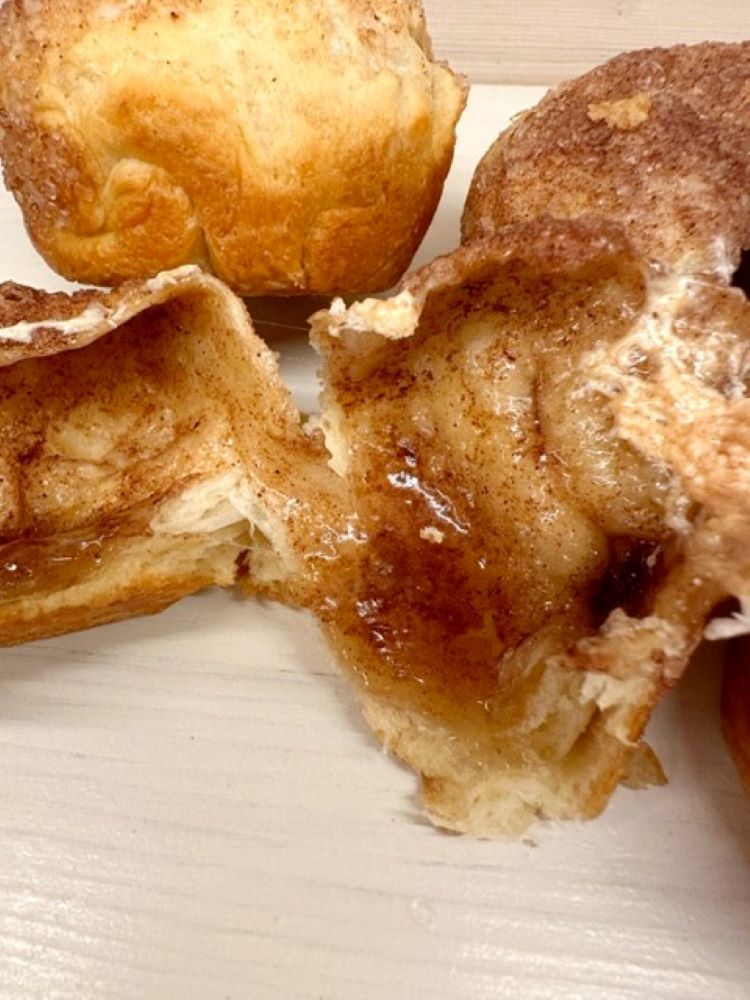 When you dip a marshmallow in melted butter, roll it in cinnamon sugar, wrap it in crescent roll dough, and bake it, something magic happens! The marshmallow disappears and leaves a sweet gooey filling inside the hollow bun! This is a wonderful way to demonstrate the message of the empty tomb of Jesus to even young children.
Ingredients
One tube of refrigerated crescent roll dough
1/4 cup sugar
1 tsp cinnamon
8 large marshmallows, not jumbo.
3 Tbsp butter
Instructions
Preheat theoven to 375 degrees.
Grease the cups of eight standard-size muffin tins.
Melt the butter in a small dish.
Combine the cinnamon and sugar in a second small dish.
Separate the crescent roll dough into triangles.
Roll each marshmallow in melted butter, then into cinnamon sugar, coating the marshmallow generously.
Roll the marshmallow in a crescent dough triangle, starting at the pointed end, and roll toward the wide end.
Pinch every seam tightly shut to keep the marshmallow from leaking out.
Place each in a greased cup of a standard muffin tin.
Bake at 375 degrees for about 12 minutes or until golden brown.
Let the buns cool slightly before removing them from the muffin cup.
Serve and eat warm.
Resurrection Rolls Are Super Simple To Make
Unroll the crescent rolls and separate them into eight triangles. One by one, dunk the marshmallows into melted butter and tap off any excess. It works best when the dough is very cold, right out of the refrigerator.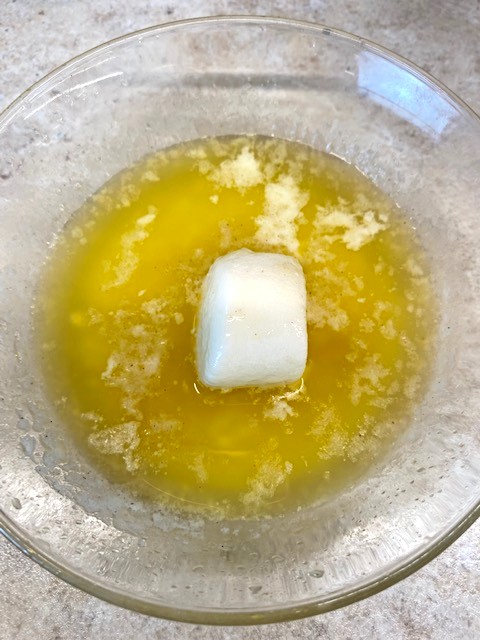 Now roll that buttery marshmallow in cinnamon sugar and coat it generously.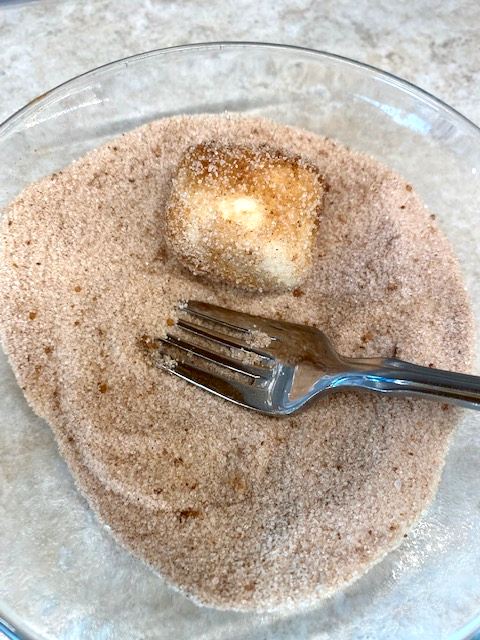 Now, wrap that sugary marshmallow snugly inside a triangle of crescent roll dough. I found starting at the wide end easier and rolling it toward the skinny end. This step is by far the trickiest part of this Easter treat. Use your fingers to pinch, pinch, and pinch each seam shut so the marshmallow doesn't leak out of the dough.
Muffin cups are perfect for this recipe. I had more success baking these yummy buns when I placed each in a greased muffin tin cup rather than on a flat baking sheet.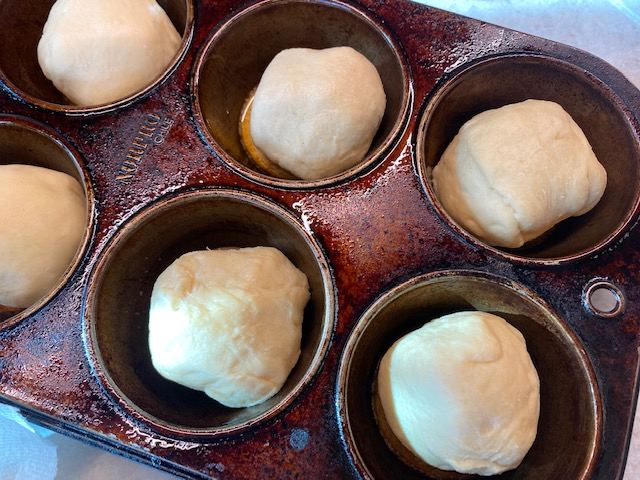 My old Norpro muffin pans have served me well for many years, but many newer, better options are available today! The Resurrection Rolls hold their shape better, and it helps keep the marshmallow inside. I'll almost bet you have some marshmallow leakage, but fear not! They are delicious anyway!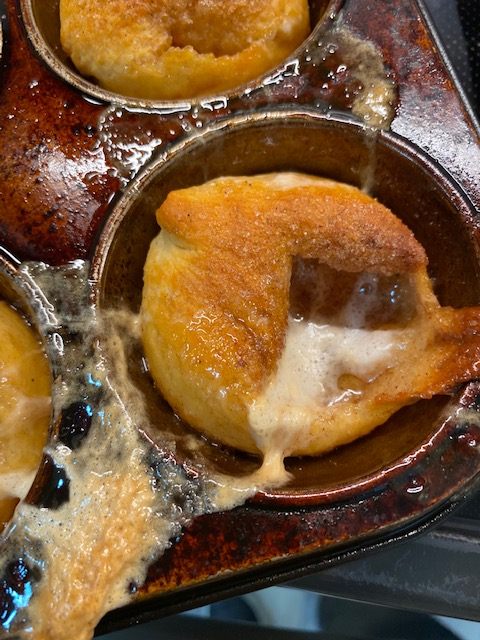 If you want, sprinkle some extra cinnamon sugar on the outside of the buns before you bake them. This time, I dipped the tops in what was left of the melted butter and then in the last of the cinnamon sugar. There's no such thing as too much cinnamon sugar, is there?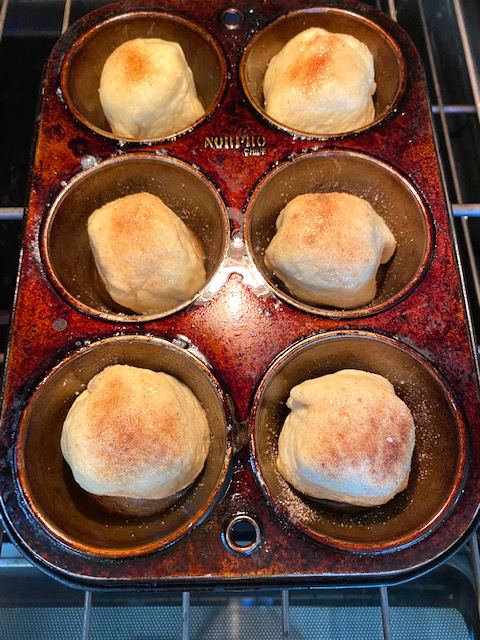 Patience pays off if you want perfection, and with a little more practice, I bet you'll have those babies rolled nice and tight, snug as a bug in a rug! These yummy cinnamon buns will melt in your mouth no matter how they look!
Bake the buns at 375 degrees for about twelve minutes or until golden brown. Don't be alarmed if some of them look like this! They will still taste amazing! I practiced rolling the marshmallows in the dough, and my second batch looked better.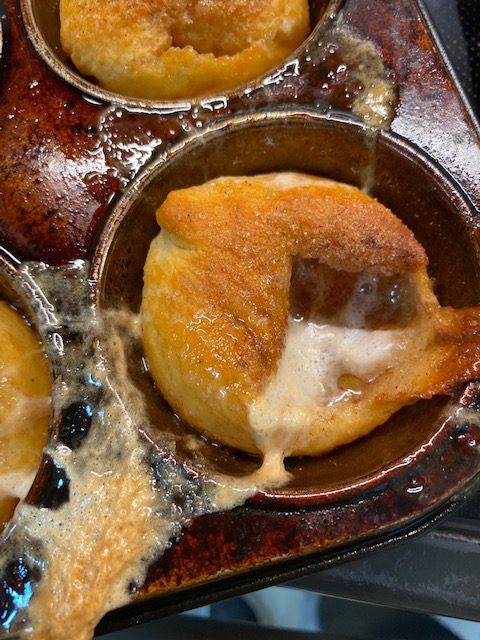 Crescent rolls are so versatile! You can make loads of fun things with crescent roll dough! Here are some of our favorite recipes! Little Smokies Jalapeno Poppers, Quick and Easy Coconut Macaroon Bars, Fast And Easy Cinnamon Cheesecake Bars.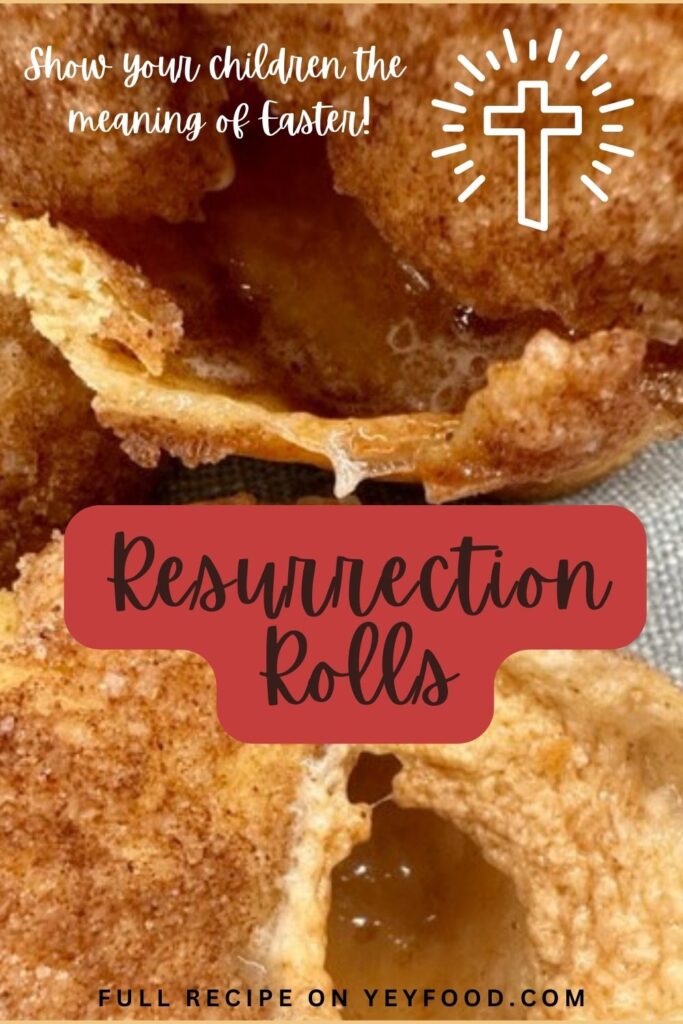 More recipes from us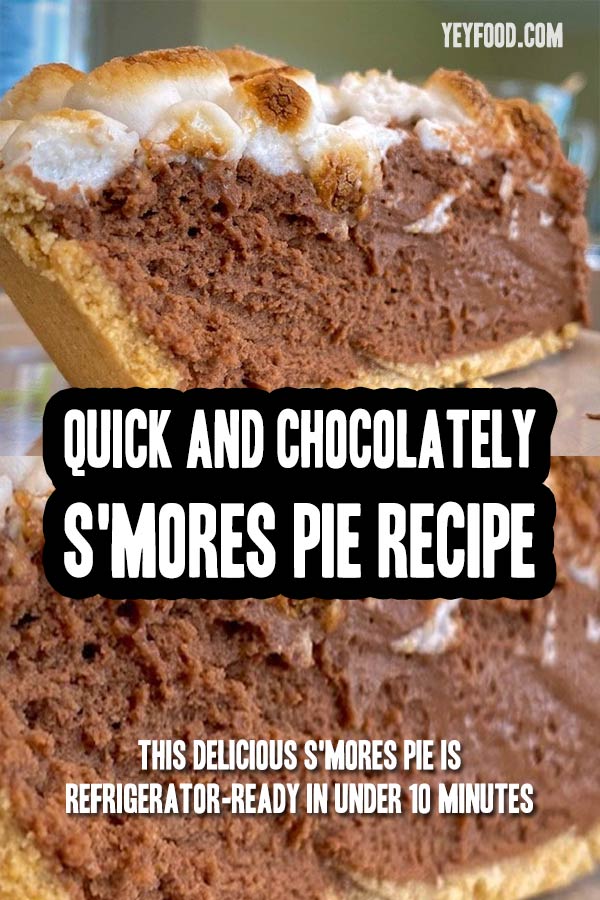 S'mores Bars How To Make Them Super Fast and Super Good
Wonderful Apple Cake With Cardamom and Coffee
How To Make The White BBQ Sauce That's Fascinated Us Since 1925
German Sauerkraut Casserole With Bacon And Brown Sugar
If you like these recipes, you are our people! You can check some related articles below or search via categories on the right. But be warned; you will be on here for hours. Enjoy!
So, please share this recipe on your social media accounts like Facebook, Instagram, Twitter, and Pinterest. We would be honored and ever so grateful; thank you!