These Simple Cinnamon Cheesecake Bars Will Become A Family Favorite
Cinnamon cheesecake bars are melt-in-your-mouth wonderful and almost too good to be true. They are super easy to make with crescent roll dough in a tube and just a few other ingredients. You can have them in the oven in a matter of minutes!
They look elegant and taste like they should have been much harder to make! Latch on to this one for every potluck and office get-together you have coming up! You WILL go home with an empty pan, so take the recipe with you!
This recipe calls for refrigerated crescent roll dough, but I found it's even easier to use Pillsbury crescent roll sheets! You don't even have to press the seams between the triangles back together when you use it! You just roll and go!
Spray or lightly grease a thirteen-by-nine-inch baking pan and roll one sheet of dough out to cover the bottom of the pan.
Have You Ever Wondered If Cream Cheese Is Really Cheese
Cream cheese is magic in a foil wrapper. It makes everything taste better, from frostings to fillings, to casseroles. But yes, it really is cheese.
Cream cheese is a fresh cheese defined by the FDA because it contains at least 33 percent fat and a moisture content of 55 percent or less. It's soft, smooth, and mild with a pleasant tang.
Cream cheese was created in the United States and became popular near the end of the 1800s. Not surprisingly, it originated in Philadelphia. Today, people all over the world love to eat cream cheese!
For this recipe, beat two eight-ounce packages of cream cheese until it's fluffy, then beat in one cup of powdered sugar and one and one-half teaspoons of vanilla until it's all well blended.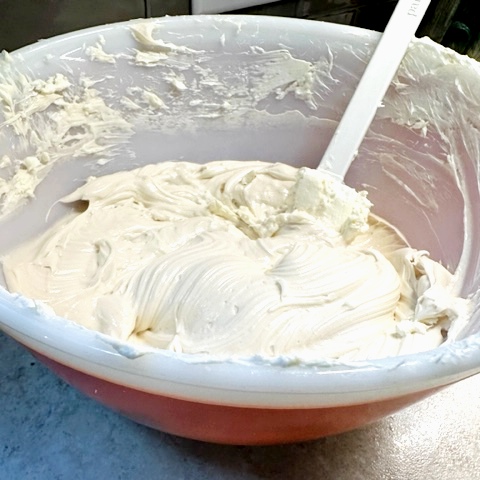 Next, spread that mixture on the crescent roll dough in the bottom of the pan.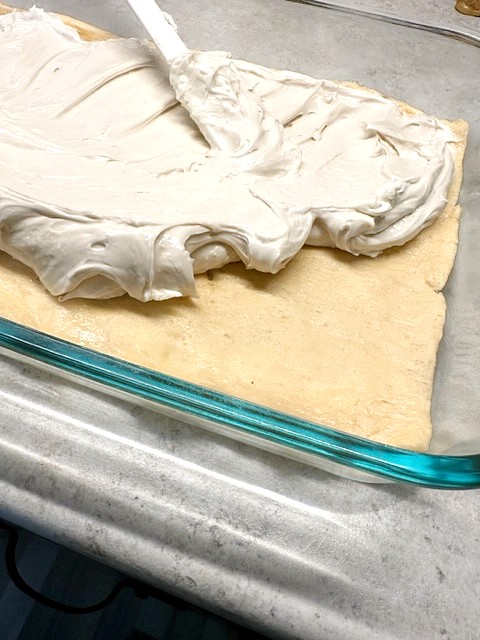 Now roll out the other sheet of dough and lay it on top of the cream cheese mixture. Melt one-fourth cup of butter, brush it over the top crust and sprinkle it liberally with cinnamon sugar.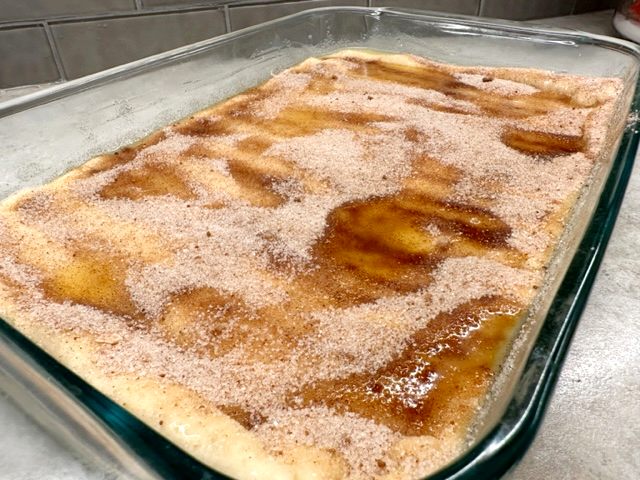 Bake it in a 350-degree oven for 20 to 30 minutes until it's bubbly and brown. Place the pan on a cooling rack and let it cool to room temperature before cutting the cinnamon cheesecake bars into small squares or triangles. They are rather rich, so a small piece is all you need.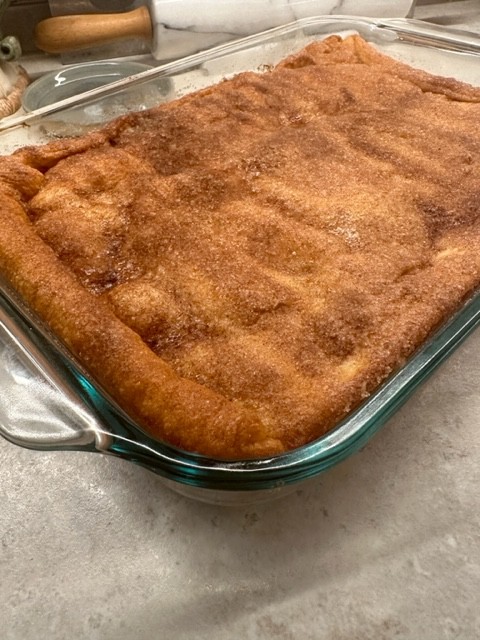 Yield: 24 bars
Cinnamon Cheesecake Bars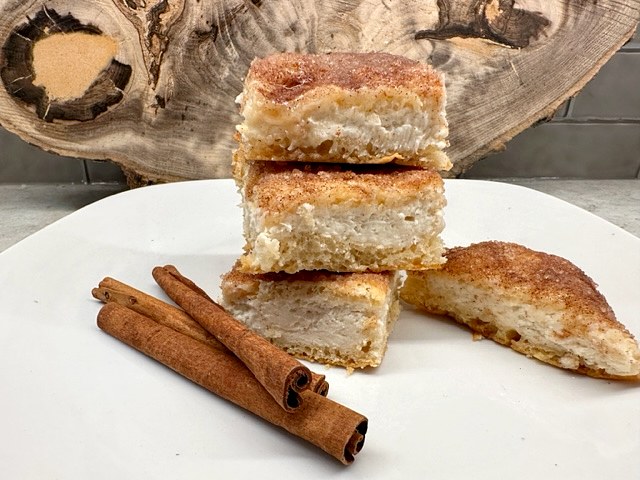 Here is a very simple recipe for a cinnamon melt-in-your-mouth bar that's almost impossible to resist!
Ingredients
2 tubes of refrigerated crescent roll dough or sheets
2 8-ounce packages of cream cheese
1 cup powdered suagr
1 1/2 tsp vanilla
1/4 cup butter, melted
2-3 Tbsp of cinnamon sugar
Instructions
Preheat the oven to 350 degrees
Lightly spray or grease a 13" x 9" baking pan.
Unroll one tube of dough and pat it in the bottom of the pan.
Beat the cream cheese until it's fluffy.
Add the powdered sugar and vanilla to the cream cheese and beat until it's well blended.
Spread the cream cheese mixture on the crescent roll bottom crust.
Unroll the second tube of dough and place it on top of the cream cheese mixture.
Brush the crust with the melted butter and sprinkle the top crust liberally with cinnamon sugar.
Bake for 20-30 minutes or until the top crust is golden brown.
Set on a cooling rack and let the bars cool to room temperature before cutting into squares or triangles.
Refrigerate leftovers.
Aren't these little bars cute enough for a fancy tea?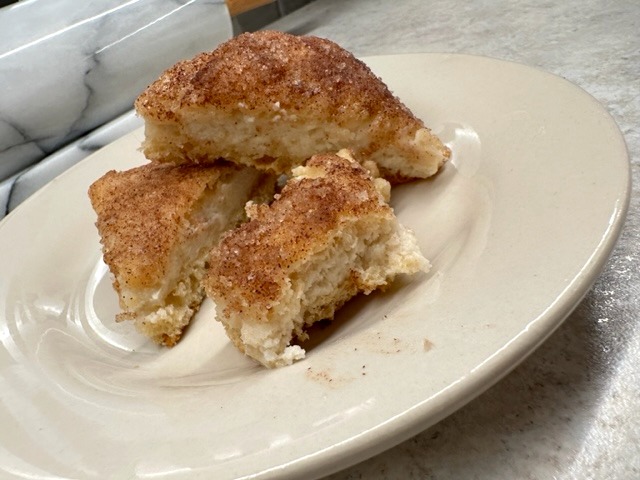 The filling will be set up and become somewhat firm, similar in consistency to cheesecake. These little cinnamon cheesecake bars are so delicious it's hard to stop eating them! They are wonderful with coffee! Be sure to refrigerate the leftovers if there are any!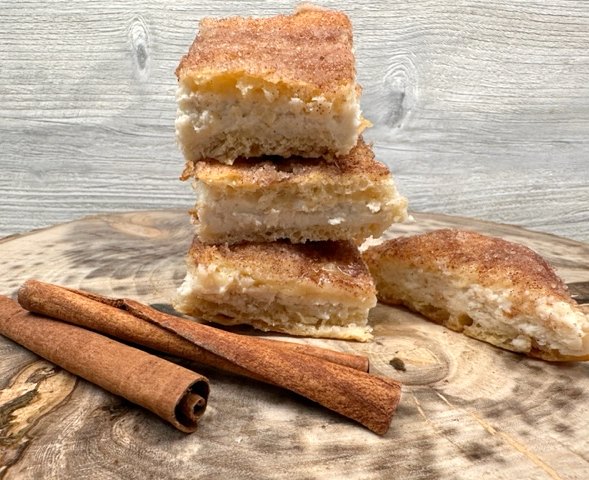 We are all about cinnamon! Here are some of our most popular recipes with cinnamon! Easy Cinnamon Bread, Best Butteriest Cinnamon Rolls, Cinnamon Streusel Cake With Chocolate Chips. What's your very favorite recipe with cinnamon?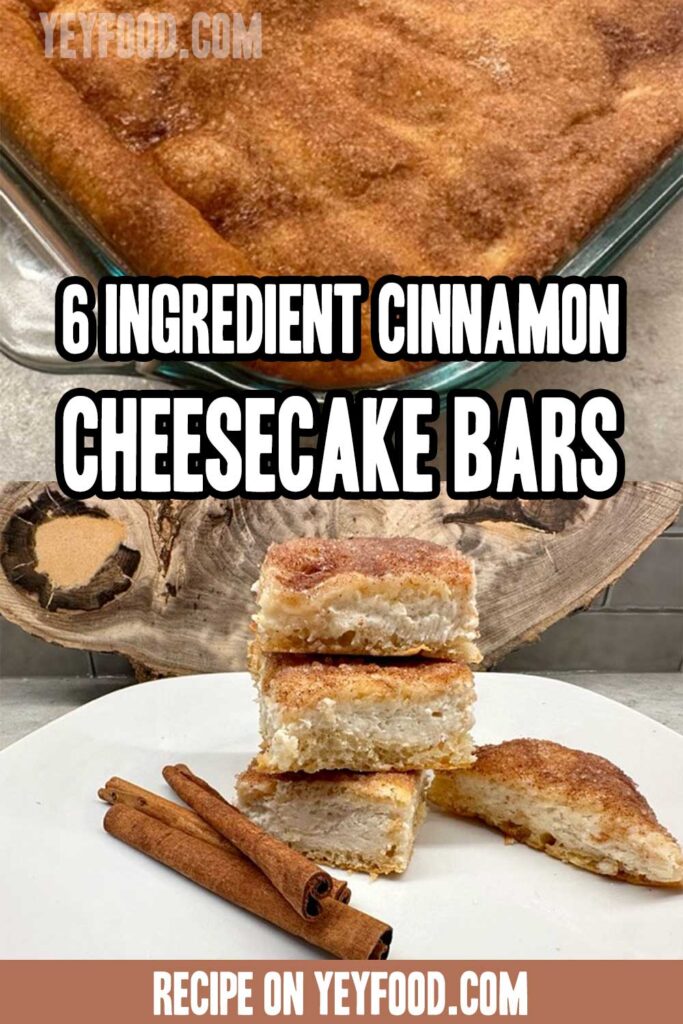 MORE OF OUR QUICK AND EASY FAMILY-STYLE RECIPES: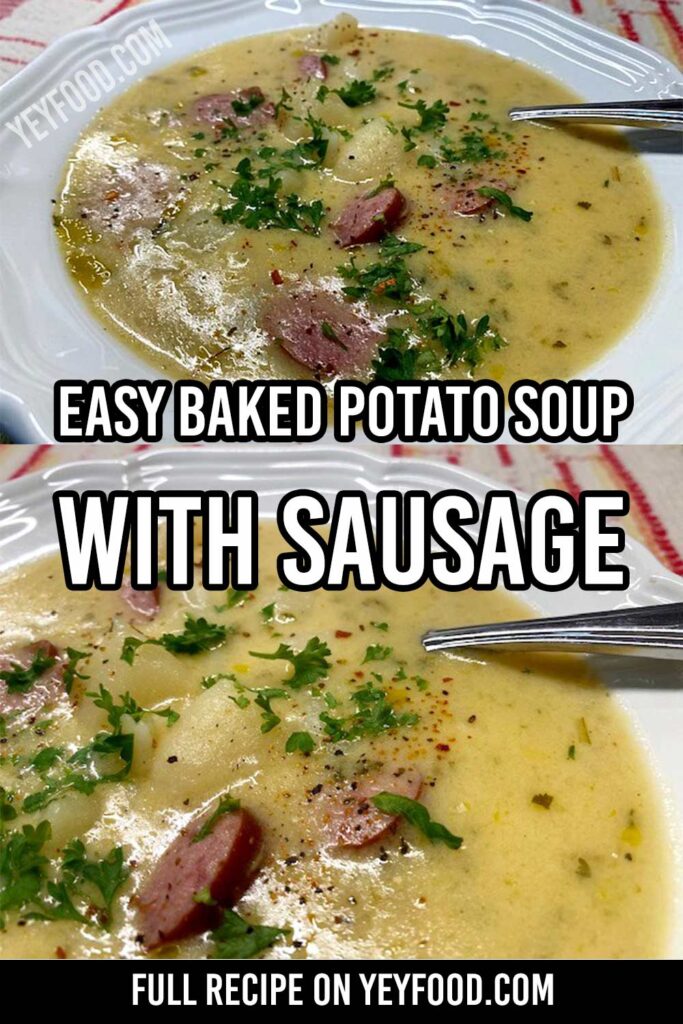 The Ultimate Bread and Butter Pickle Recipe
The Number 1 Practically Perfect Poppy Seed Bread
Oven-Baked Steak With Brown Gravy
If you like these recipes, you are our people! You can check some related articles below or search via categories on the right. But, be warned; you will be on here for hours. Enjoy!