Roasted Acorn Squash With Apples And Sweet Onion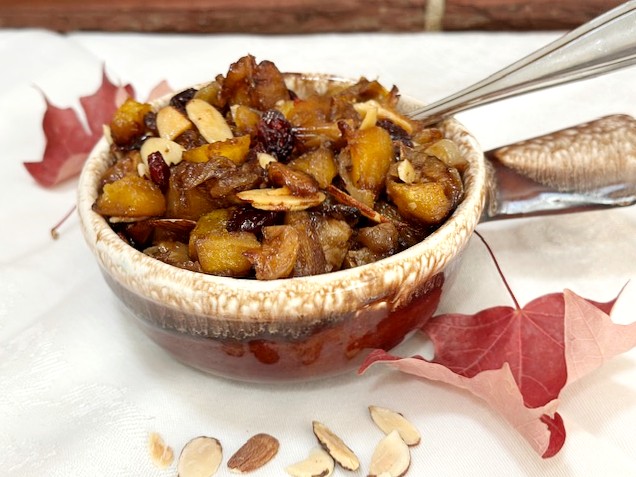 Now is the perfect time for putting together a sheet pan overflowing with roasted acorn squash, apples, and sweet onions. We are all too happy to turn on the oven on these crisp autumn days and enjoy this beautiful combination of sweet and savory fragrances as it roasts.
Fall offers a wonderful selection of colorful and delicious food choices. You'll find apples in vivid reds, greens, and yellows and an abundance of sweet potatoes and squash in colors from orange to white.
Here's a simple side dish to accompany ham, turkey, or roast pork. The combination of squash, apples, and onions would be a wonderful addition to your Thanksgiving menu and an awesome thing to serve with sausages for your Oktoberfest get-together.
How To Make This Each Sheet Pan Side Dish
All you need are a few humble, plentiful, reasonably priced ingredients because they are in season. Assemble the ingredients for this roasted acorn squash dish, and it practically makes itself in the oven.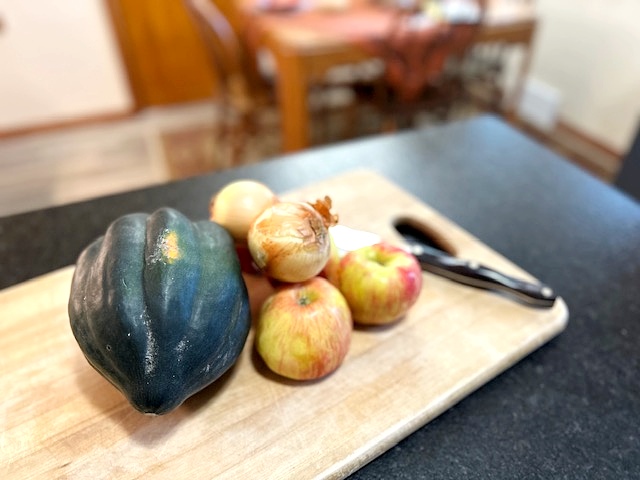 Acorn squash has pretty tough skin, and the characteristic scalloped shape is a little challenging to peel. I found it easiest to cut it in half, scoop out the seeds, and lay it down on my cutting board with the cut side down.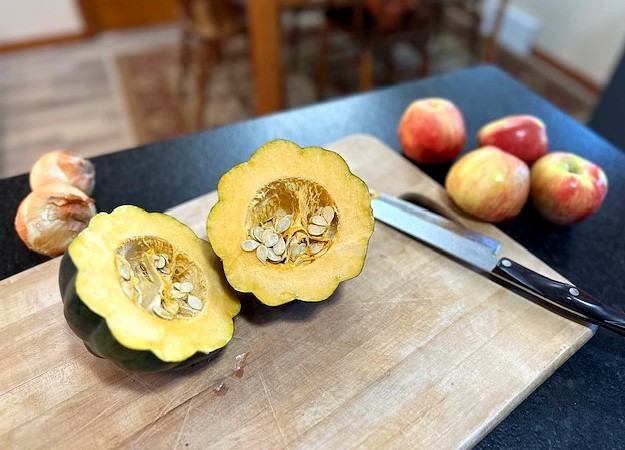 Next, I sliced it into sections from top to bottom and cut it into pieces about three-fourths of an inch in size. It was easy to remove the peel from the sections. I used about half of a rather large squash; it made about two cups of chunks.
Then I cored four crisp, unpeeled apples and cut them into chunks about the same size as the squash. Finally, I removed the outer skin from two medium-sized sweet onions and cut them into chunks.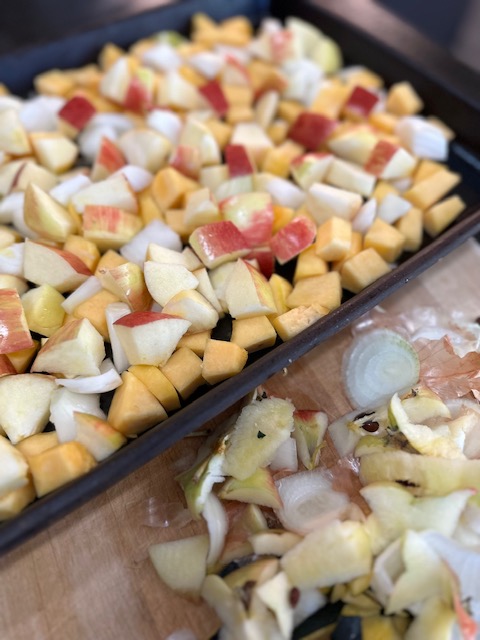 I put it all on my well-seasoned old Pampered Chef sheet pan and drizzled it with olive oil. I slid the pan into a 350 oven and let them roast for about thirty minutes. Next, I stirred everything, drizzled a mixture of pure maple syrup and balsamic vinegar over the pan, and sprinkled it with some kosher salt and fresh ground pepper.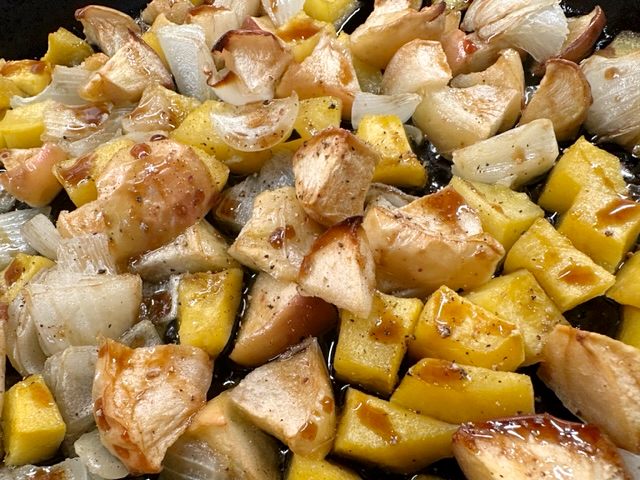 I popped the pan back into the oven and let them roast for about another thirty minutes until the edges of each ingredient got a teeny bit crisp and brown. Before Iservingit, I added toasted, sliced almonds and sweetened dried cranberries for crunch, color, and chewiness.
Yield: 6 servings
Roasted Acorn Squash With Apples And Sweet Onions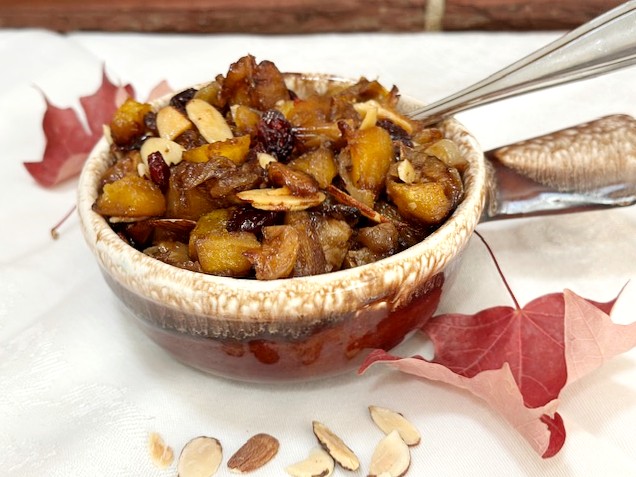 Here is a recipe for a wonderful combination of acorn squash, crisp apples, and sweet onions. Roast them in the oven and drizzle with balsamic vinegar and pure maple syrup, then season to taste. It's a great side dish for all our most cherished fall events.
Total Time
1 hour
15 minutes
Ingredients
About 2 cups of cubed, unpeeled acorn squash
4 medium apples, unpeeled. Cored and cubed.
2 medium sweet onions, skinned and cubed
Olive oil for drizzling
2 Tbsp balsamic vinegar
2 Tbsp pure maple syrup
Kosher salt to taste
Fresh ground pepper to taste
Herbs as desired, Sage, cumin, smoked paprika, marjoram, thyme, basil, and oregano.
Roasted sliced almonds and sweetend dried cranberries for garnish, if desired.
Instructions
Preheat the oven to 350 degrees.
Place squash, apples, and onions on a sheet pan and drizzle with olive oil.
Roast for about thirty minutes.
Combine balsamic vinegar and maple syrup and set aside.
Remove the pan from the oven, stir all ingredients well and drizzle with balsamic vinegar and maple syrup. Sprinkle as desired with kosher salt and fresh ground pepper. Add herbs as desired.
Roast for another thirty minutes.
Garnish with roasted sliced almonds and sweetened dried cranberries if desired.
It turned out beautifully! You could substitute butternut squash and use any apples and onions you would like. Cumin or smoked paprika would be good choices to add that flavor profile if you want the dish to be more savory.
You can also experiment with basil, thyme, oregano, and marjoram. Each of those herbs pairs nicely with the earthiness of squash. I encourage you to try different combinations, get plenty of practice, and find your perfect recipe in time for Turkey Day!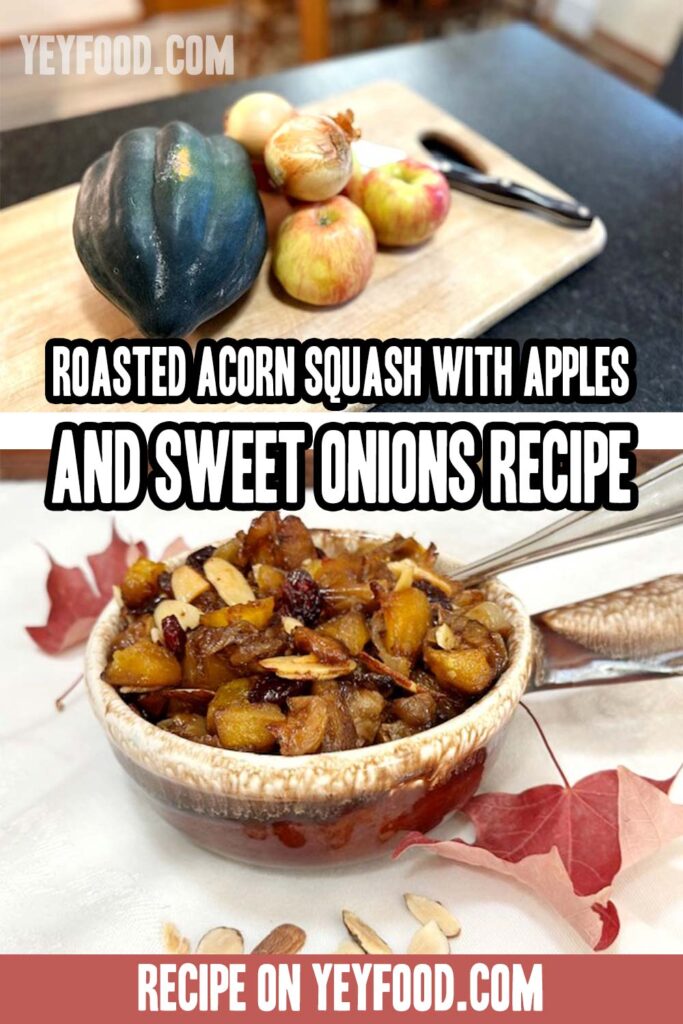 We love fall! Here are some of our most popular dishes, perfect for this colorful season! World's Best Stuffing, Amazing Fresh Cranberry Sauce, Homemade Red Cabbage, Butternut Squash Pie. What are your favorites?
More recipes from us: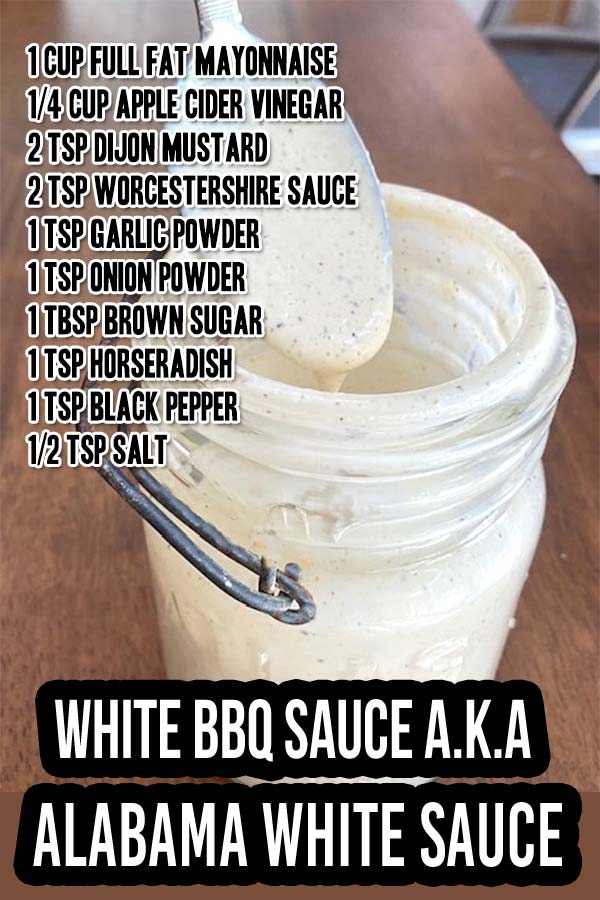 Easy 1 Pan Classic American Goulash
German Sauerkraut Casserole With Bacon And Brown Sugar
If you like these recipes, you are our people! You can check some related articles below or search via categories on the right. But be warned; you will be on here for hours. Enjoy!
So, please share this recipe on your social media accounts like Facebook, Instagram, Twitter, and Pinterest. We would be honored and ever so grateful; thank you!