Million Dollar Dip Recipe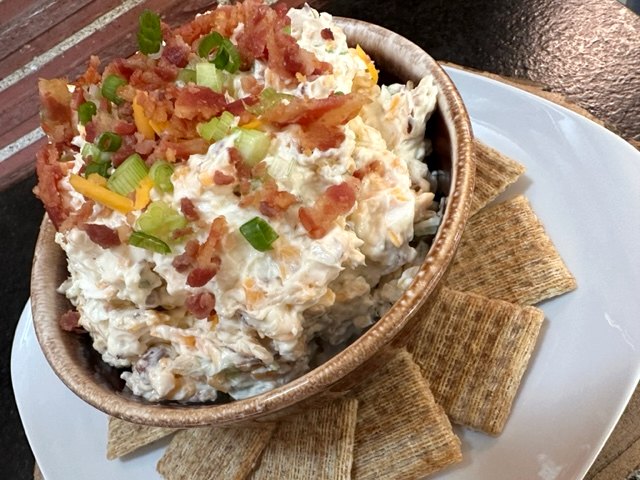 Million Dollar Dip is worth its weight in gold for three reasons. One, it tastes like a million dollars whether you serve it with crackers, pretzels, or veggies. It has great flavor, big flavor!
It's a great recipe to print and save because, reason two, it's made from the simplest of ingredients you probably have on hand, and reason three, it goes together in about five minutes! That's my idea of a recipe that's a keeper!
This delightful dip has a long history that began, not surprisingly, in Texas, where everything is big! It came to be known as Million Dollar Dip because it tastes like a million bucks! This dip was served for the first time ever by Helen Corbitt in the famous Zodiac Room in Neiman Marcus's Dallas location.
Million Dollar Dip was created by Corbitt when she was the Neiman Marcus Director of Food Services, in the 1950s. Corbitt was an extraordinary chef, one of the best to ever come out of Texas.
She's also credited with inventing Texas Caviar, a wildly popular recipe in the south today. Texas caviar was created about 1940 by Corbitt, a native New Yorker who first served the dish on New Year's Eve at the Houston Country Club.
All You Need Are These 6 Things To Make Million Dollar Dip
One of the nice things about this recipe is you don't have to be a millionaire to make it! The ingredients are simple and easily available, and it only takes a little time to stir some up. Remember, a chef created this recipe, so please use what the chef used when she first made it for the best results! 😉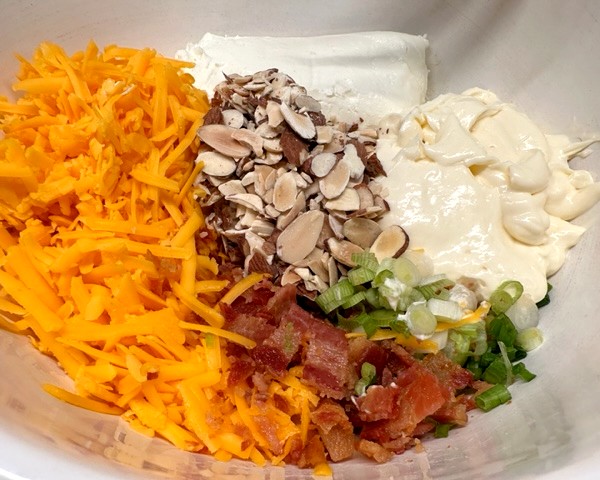 You will need
Cream Cheese softened to room temperature. For the best flavor, use regular, full-fat cream cheese.
Mayonnaise, real mayonnaise, please, not Miracle Whip, for this recipe.
Shredded sharp cheddar cheese. Please grate the cheese from a block for the best flavor.
Green onions, thinly sliced, and include some top green parts. Save a little for garnish.
Crisp, crumbled bacon. Please use real bacon. Here is a super easy way to make perfect bacon almost effortlessly every time. Keep back a little of the bacon for garnish.
Sliced or slivered almonds for added crunch.
Yield: 24 servings
Million Dollar Dip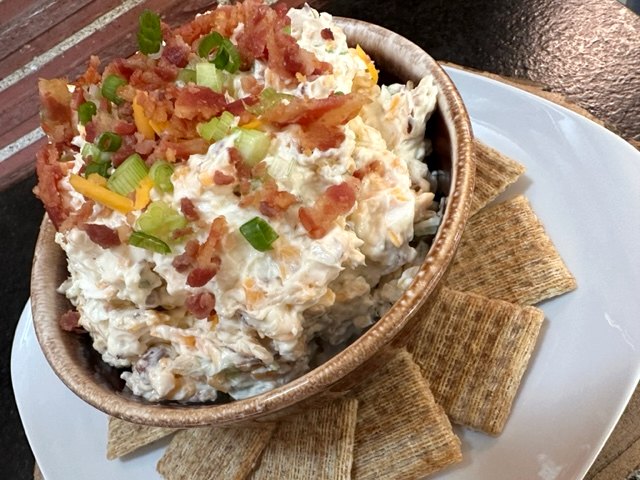 Helen Corbitt was the creator of this dip recipe. The first time she served it was in the famous Zodiac Room at Nieman Marcus in Dallas. Corbitt has been called the finest chef ever from Texas. The dip got its name because it tastes like a million bucks!
Ingredients
One 8-ounce block of cream cheese, softened to room temperature
1 1/2 cups of real mayonnaise
8 ounces of sharp cheddar cheese, shredded
5 green onions, thinly sliced including part of the green tops. Reserve some for garnish.
1/2 cup sliced or slivered almonds
1/2 cup of crisp bacon crumbles, about 4-5 slices. Reserve some for garnish.
Instructions
Beat cream cheese and mayonnaise until smooth and well-blended.
Stir in the remaining ingredients.
Garnish with reserved bacon and green onions.
Cover and refrigerate for at least two or three hours before serving.
Set out 30 minutes before serving to soften.
This Dip Is A Snap To Put Together in Five Minutes
You can whip this up in record time if you have softened the cream cheese. Beat the cream cheese with the mayonnaise until it's well blended, then beat in or stir in the other ingredients, and that's all there is to it!
The dip tastes better after it has been refrigerated for at least two or three hours, so all the ingredients have time to mingle and get to know each other. Take it out of the fridge for half an hour before serving so it can soften up and be more "dippable."
We had this on celery sticks at lunch today, but it would be great on any kind of chip, pretzels, or little toast rounds. I think it would also be an amazing topper for baked potatoes. Why not? Everything in it would be perfect for it!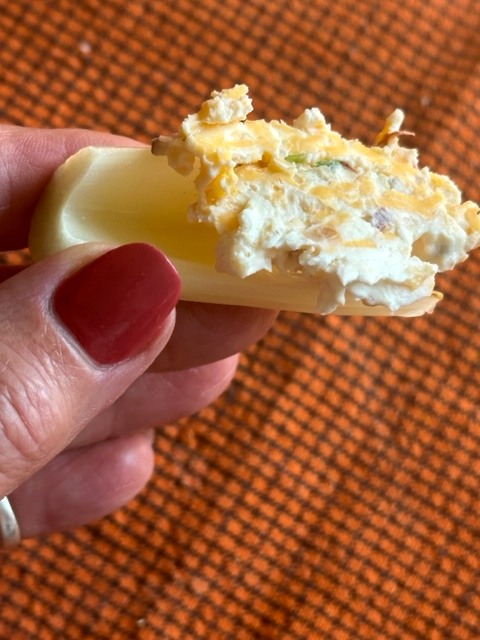 Dips and appetizers became a big part of entertaining and gatherings in the 1950s when the country was happy to have the war behind them and everyone back home. Here are some of our favorite appetizers! Puff Pastry Appetizer with Cheese and Garlic, Air Fried Pickles With Bacon and Ranch, Ten Minute Cheeseball, Sheet Pan Nachos.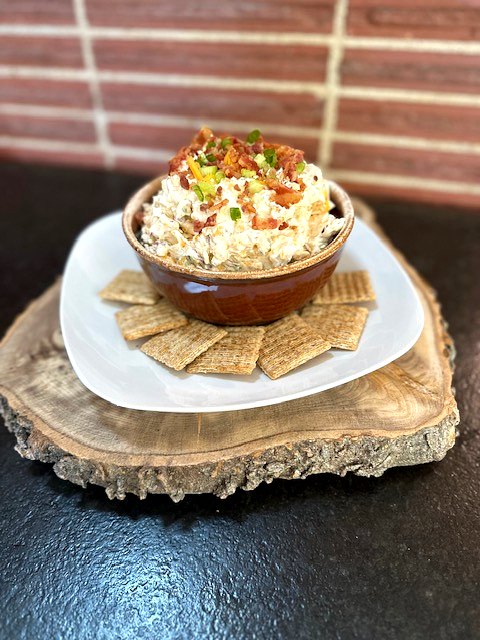 What are some of your favorite snacks and appetizers when you get together with friends and family?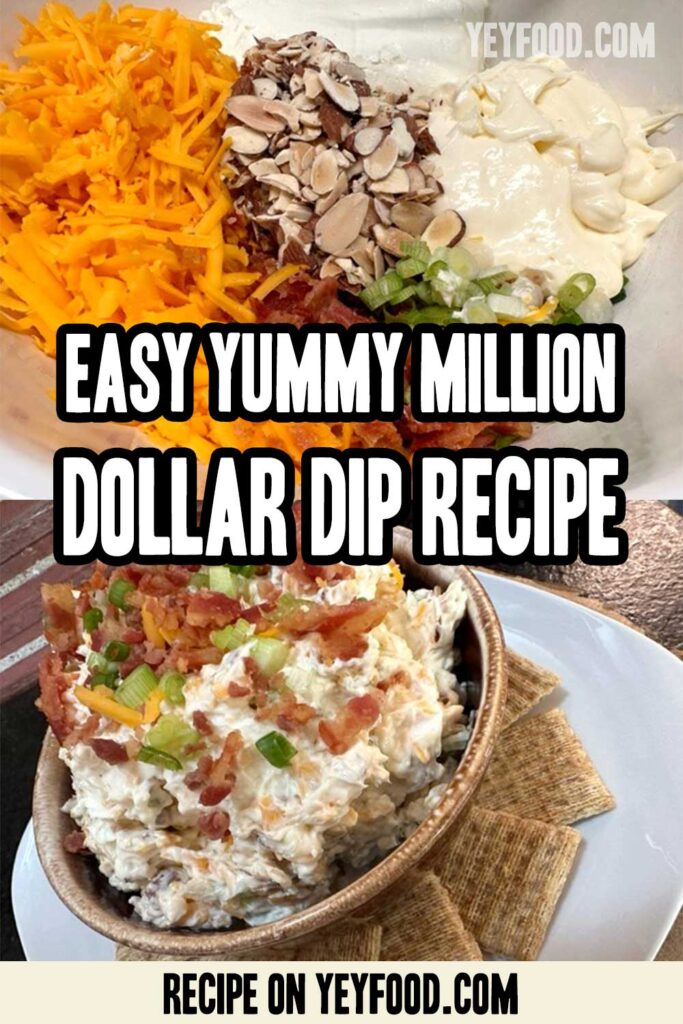 MORE OF OUR QUICK AND EASY FAMILY-STYLE RECIPES: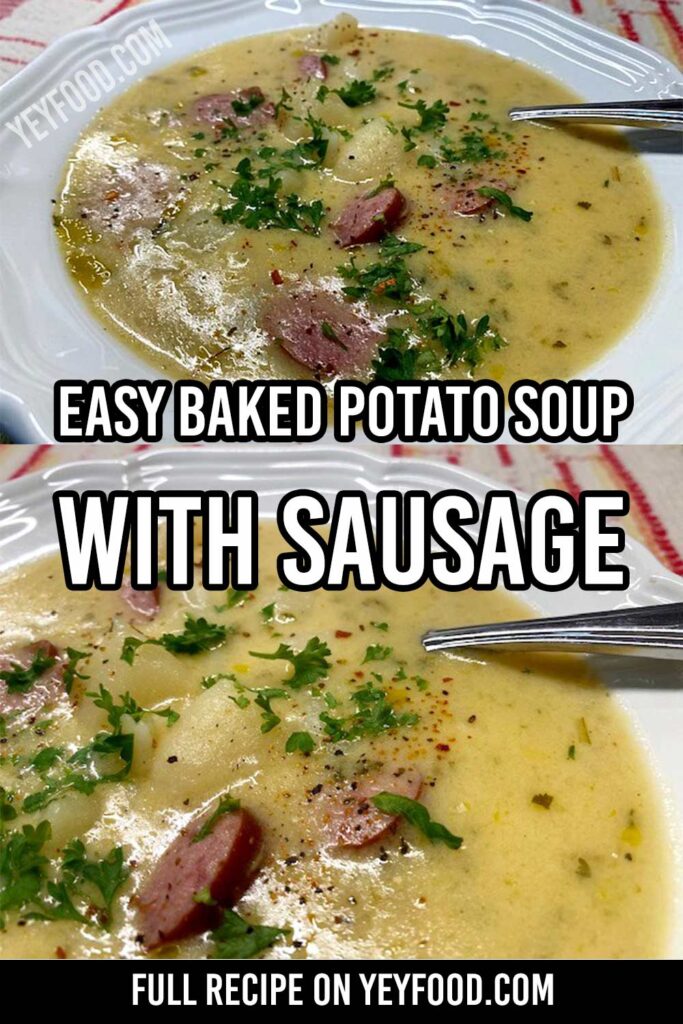 The Ultimate Bread and Butter Pickle Recipe
The Number 1 Practically Perfect Poppy Seed Bread
Oven-Baked Steak With Brown Gravy
If you like these recipes, you are our people! You can check some related articles below or search via categories on the right. But, be warned; you will be on here for hours. Enjoy!