Potato & Green Beans With Sausage Recipe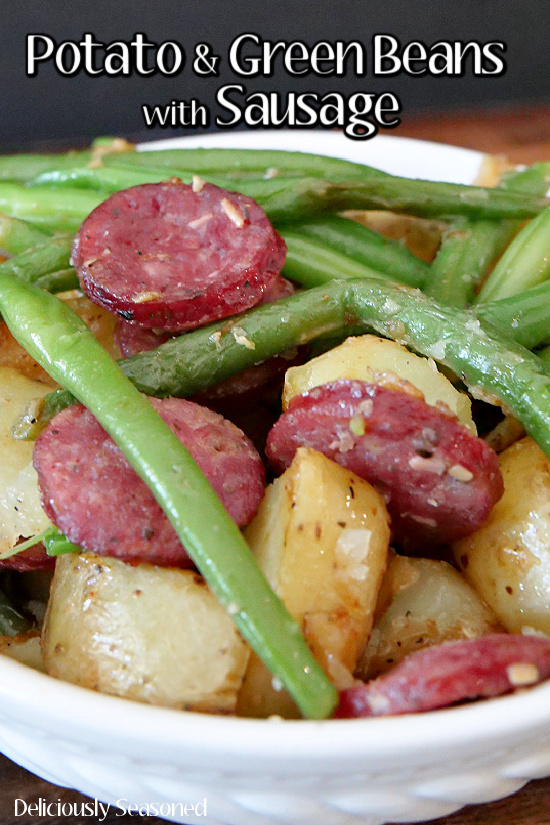 Potato is the number one comfort food. Every day, all around this planet, over a billion people will eat at least one potato. They are a beloved food. In this fantastic recipe, baby Yukon Gold Potatoes co-star brilliantly with green beans and sausage in a cozy, colorful, and complete meal.
Every element is perfectly cooked and seasoned to bring out the distinctive flavor of each ingredient. Right now, new potatoes and slender, perfect green beans are abundant and inexpensive. Sausage is available in enormous variety! This simple meal is the ideal recipe to welcome fresh spring food to your table!
POTATO AND GREEN BEAN PICS FROM INSTAGRAM
Snag the recipe right here! Potatoes and Green Beans With Sausage
MORE RECIPES FROM YEYFOOD
The Ultimate Bread and Butter Pickle Recipe
Busy Day Lemon Bars Are # 1 Easy And Crazy Good
The Number 1 Practically Perfect Poppy Seed Bread
If you like these recipes, you are our people! You can check some related articles below or search via categories on the right. But, be warned; you will be on here for hours. Enjoy!😊
So, please share this recipe on your social media accounts like Facebook, Instagram, Twitter, and Pinterest. We would be honored and ever so grateful; thank you!