Pumpkin Rice Krispie Treats Recipe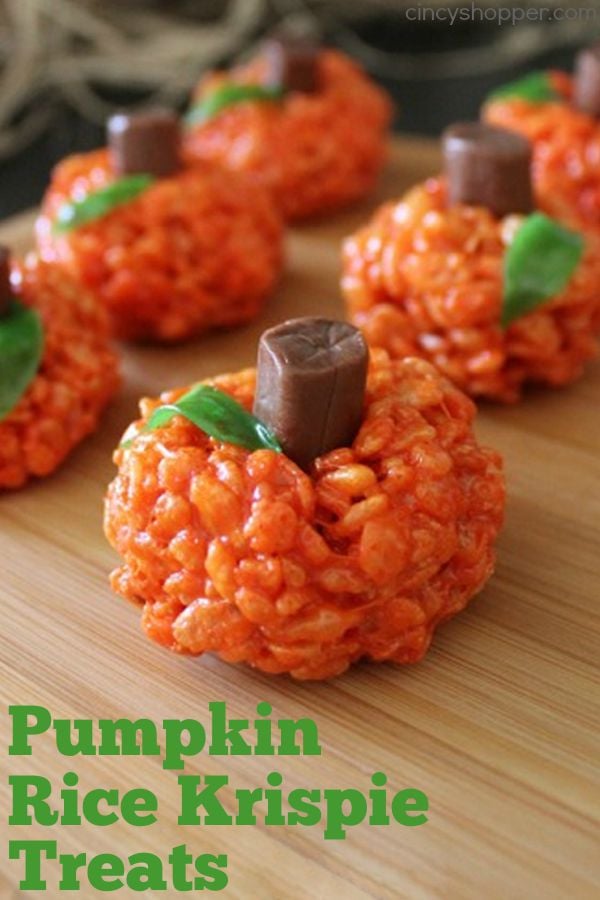 These pumpkin rice Krispie treats are about the cutest idea I ever saw for a Halloween party treat! Surprisingly, they are not hard to make, and what a fun little goodie to serve the kids! They will think you are Super Mom!
In fact, let the kids help! Add a few drops of food coloring to the melted marshmallow mixture, stir in the rice cereal, and shape by hand! The stems are half of a tootsie roll; how clever! The leaf? Cut from a fruit roll-up! Sometimes the very best ideas are the simplest! Have fun with this one! And if you DO make a patch of these cute pumpkins, be a sweetie and send us a photo!
Here's the recipe! Pumpkin Rice Krispie Treats
MORE OF OUR RECIPES
The Ultimate Bread and Butter Pickle Recipe
The Number 1 Practically Perfect Poppy Seed Bread
German Sauerkraut Casserole With Bacon And Brown Sugar