Let Your Slow Cooker Work All The Magic While You Sleep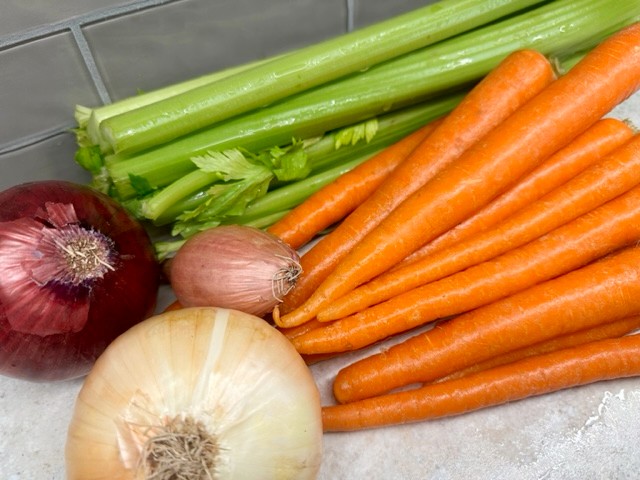 Mirepoix is a French cooking term (say it meer/pwah) that instantly sounds arrogant and difficult, but it isn't. What it can be is time-consuming, like caramelized onions, for example. Today's world is fast and furious, so we often turn and run when we think something "takes too long." I get it.
But mirepoix is nothing more than a basic mixture of finely chopped celery, onions, and carrots cooked low and slow in olive oil or butter. This method significantly reduces the ingredients' volume and intensifies the vegetables' flavor and sweetness but doesn't caramelize them.
Have you ever had an exceptionally delicious bowl of soup, stew, or some gravy that has that mysterious, something special, that depth of flavor you can't quite put your finger on? It probably began with mirepoix as a base.
A Pot Of Cabbage Soup Inspired Me To Find A Shortcut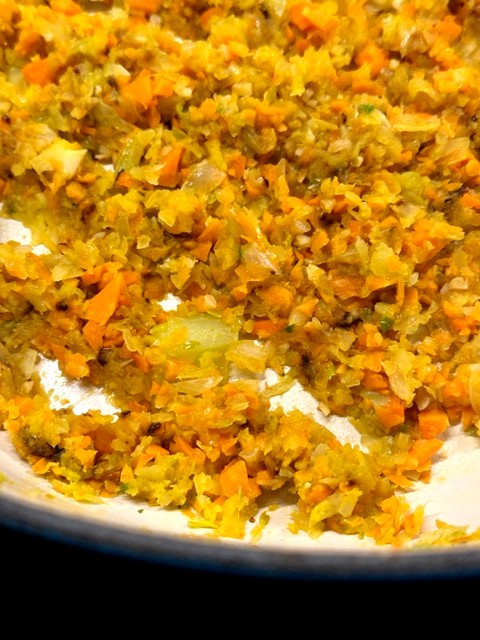 I have always had what I call hurry sickness, and I am always looking for ways to do things well but faster. Last week I wrote about a pot of creamy cabbage soup with potatoes and ham. It was cold and snowy, and I had nothing on my calendar, so I decided to make a mirepoix base.
I had no reason to leave the house that day, but the process still frustrated me by how long it took. The final result was definitely worth it, but the whole time I was thinking, "man, there must be a better way."
It didn't take long to remember how I used my slow cooker to make a huge batch of caramelized onions in my crock pot and freeze them! Just this week, I pulled a bag of them out of the deep freeze to put on top of our smothered hamburger steaks, and boy, did they taste great!
Last summer, I purchased an enormous bag of Vidalia onions. (It was probably a dumb idea when I only cook for two older adults these days!) But the overnight slow cooker technique worked so well for caramelized onions and inspired me to think I could do the same with big-batch mirepoix!
Here's The Easy Way To Make A Batch of Mirepoix While You Sleep
The traditional proportion of French mirepoix is one part carrots, one part celery, and three parts onion. However, there's no magic formula. Feel free to use what you have on hand, but include all three! Together, they are miraculous!
After I cleaned up the kitchen after dinner, I started my mirepoix with a one-pound bag of carrots scraped and cut into chunks and three medium size onions. I used one bunch of celery I cleaned and cut into chunks, leaves, and all. There is so much flavor in the leaves you should always include them! I used my food processor.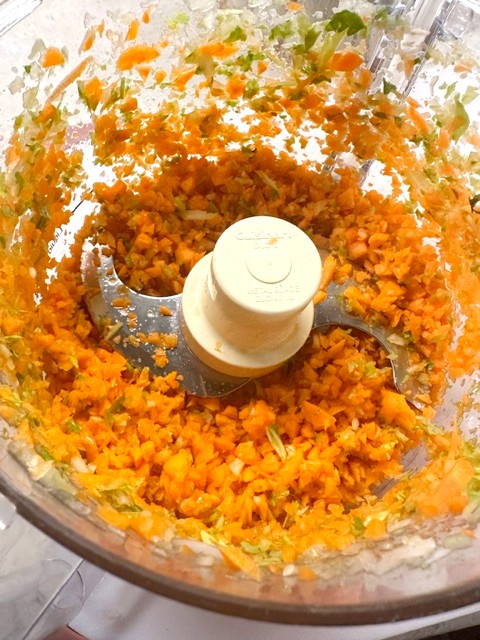 I added more of each vegetable until I had about eight or nine cups of chopped vegetables and put them all in my slow cooker with about 1/4 cup of olive oil, a teaspoon of salt, and a teaspoon of sugar, and gave it a good stir. I turned the slow cooker on low, put the lid on it, and went to bed!
I awoke the next morning to the wonderful aroma of roasted vegetables! It worked! The volume had shrunk by about half, and the vegetables were perfectly tender and fragrant.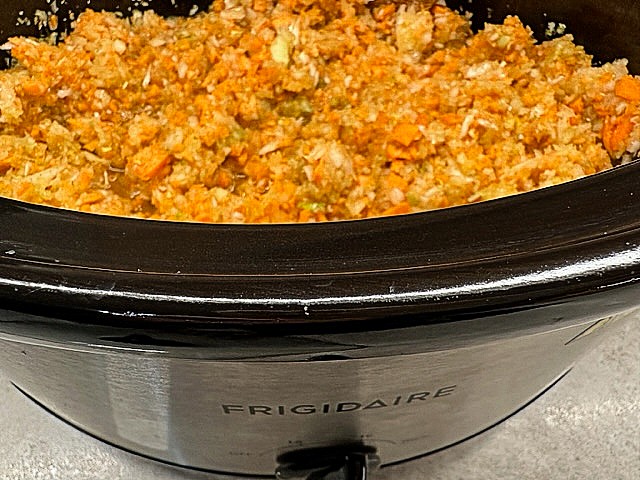 This is how the mixture looked after it was cooked. Notice the vegetables did not brown.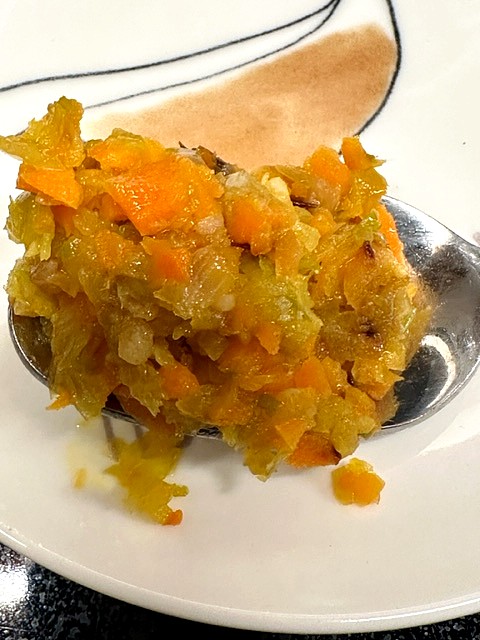 I let the mixture cool and packed it into a Super Cubes brand silicone freezer container our daughter gave me as a Christmas gift last year. Each pocket holds one cup. Once the cubes of mirepoix are frozen, I can pop them out, put them into a freezer bag and take them out one at a time the next time I want to make soup!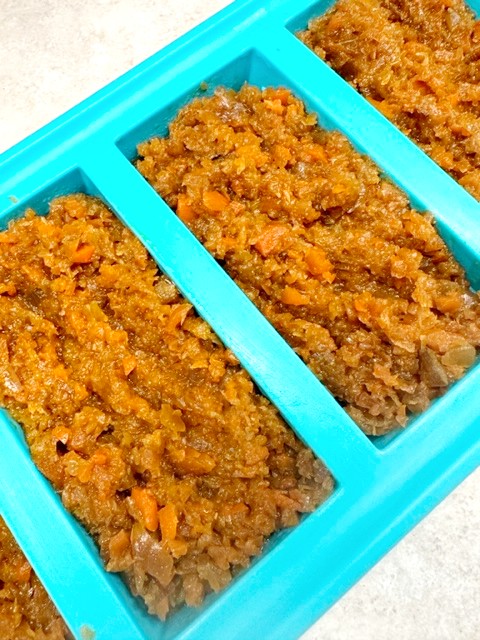 I didn't have this handy gadget last year when I made all those caramelized onions, but you can put a cupful right into freezer bags the way I did with my onions last summer! The advantage of the super cubes is their stackability!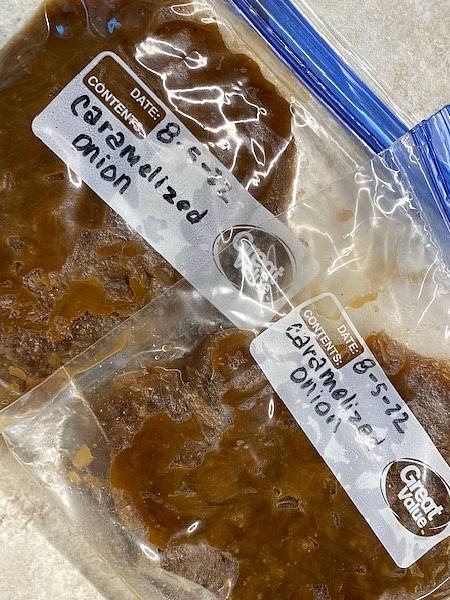 Yield: 4 cups of mirepoix
Slow Cooker Mirepoix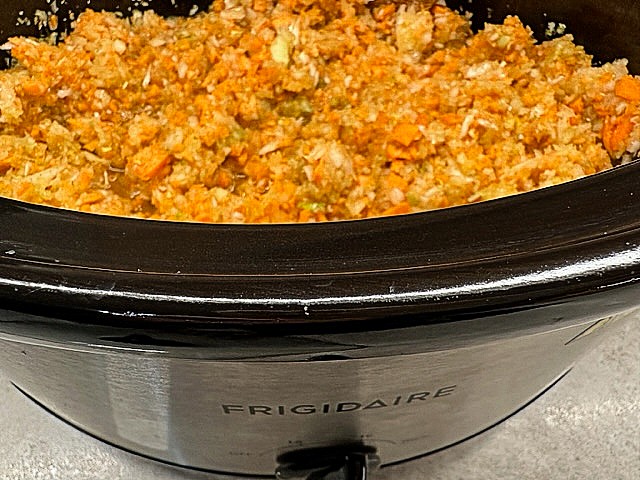 The easy overnight slow cooker method for making mirepoix to use as a base for soups, stews, or casseroles.
Total Time
12 hours
15 minutes
Ingredients
One pound carrots, scraped and cut into chunks
One bunch celery, including leaves, cut into chunks
3-4 medium onions, skin removed and cut into chunks
1/4 cup olive oil or butter
1 tsp salt
1 tsp sugar
Instructions
Pulse vegetables in a food processor or chopper into pea-sized pieces, or leave chunkier if desired.
Add extra vegetables if you need to make eight or nine cups, but the exact amount is not critical. If you use less, you may need to reduce the cooking time or watch closely toward the end of the cooking time so the vegetables do not brown or dry out.
Pout 1/4 cup olive oil or butter in a slow cooker to coat the bottom of the insert.
Add sugar and salt.
Stir to blend well, cover, and set to low heat.
Cook for twelve hours or until all the vegetables are tender and fragrant.
Cool, bag, and freeze.
Nutrition Information:
Yield:
16
Serving Size:
1
Amount Per Serving:
Calories:

58
Total Fat:

4g
Saturated Fat:

1g
Trans Fat:

0g
Unsaturated Fat:

3g
Cholesterol:

2mg
Sodium:

170mg
Carbohydrates:

5g
Fiber:

1g
Sugar:

2g
Protein:

1g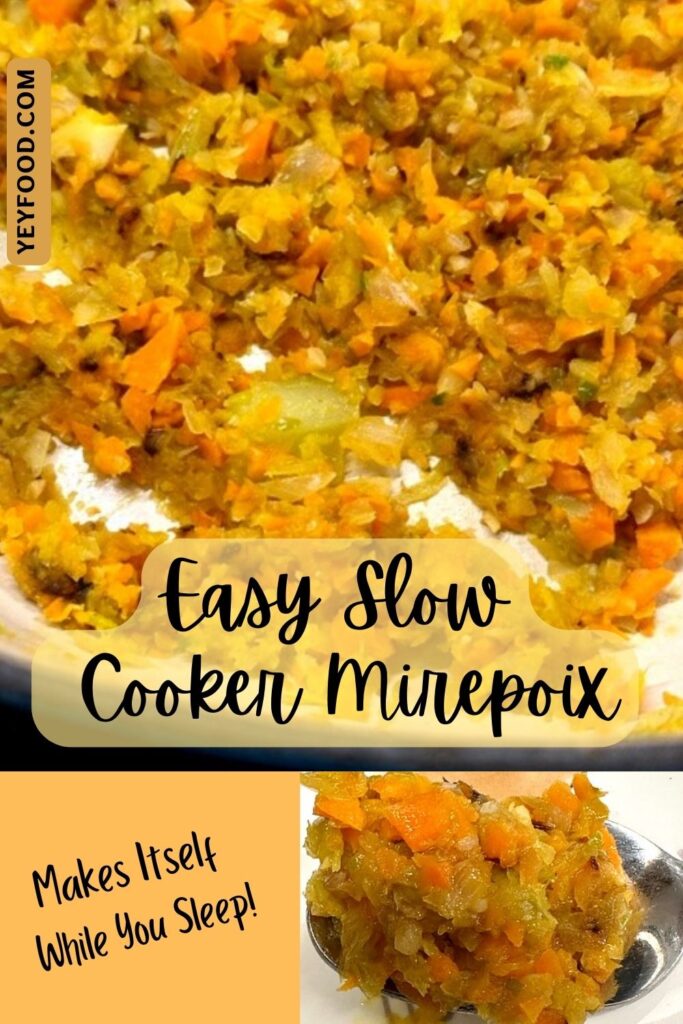 Use this mirepoix in minestrone, vegetable beef, chicken noodle, or any soup or stew where you want a flavorful soup base. One cup should be enough for an average recipe that serves eight.
HERE ARE MORE OF OUR FAMILY-FRIENDLY RECIPES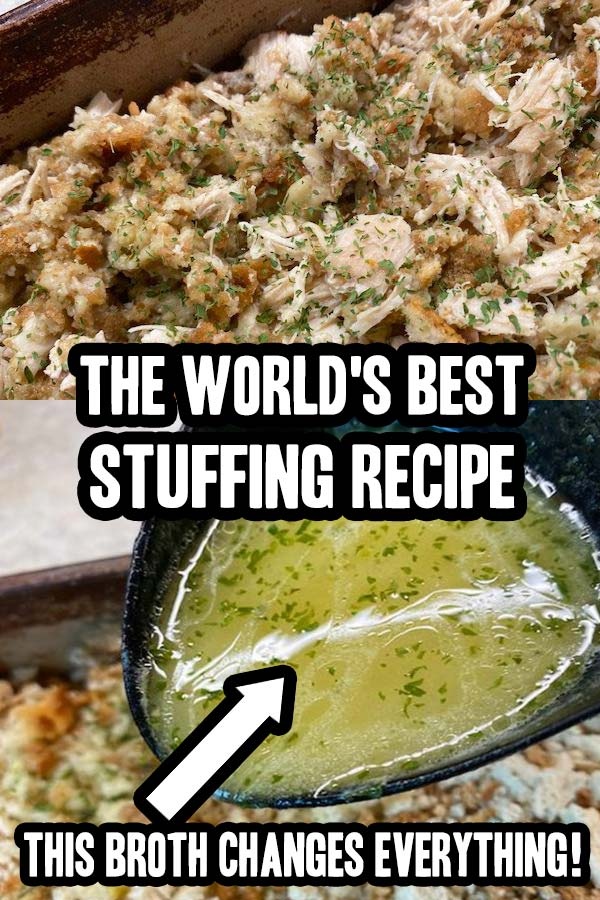 Easy 1 Pan Classic American Goulash
German Sauerkraut Casserole With Bacon And Brown Sugar
If you like these recipes, you are our people! You can check some related articles below or search via categories on the right. But be warned; you will be on here for hours. Enjoy!