Make This Tasty Bread With As Little As Four Ingredients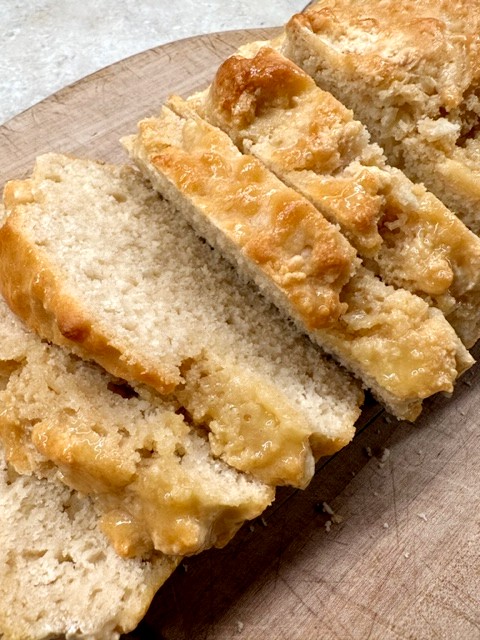 You can make beer bread with nothing more than self-rising flour, sugar, and beer. There's no yeast, no kneading, and no rise time. It's easy! It's quick! You can make it using a bowl and a spoon and enjoy it in about an hour.
To make great beer bread, however, you need some butter. Most beer bread fans agree that the melted butter gives this fabulous bread its perfectly chewy, delicious crust.
Pour melted butter over the loaf and brush it all over the crust as soon as it comes out of the oven; let it soak in, then eat it warm. It's great with soup! After the first round, it slices and toasts beautifully when the bread is cool.
You can use any beer you like. Light, bland, or a pale ale work great. Cheap beer works just as well as more expensive brews. The bread will have a yummy, malty, slightly sweet, and not-very-beery flavor. You can use a stout if you want, but the darker the beer, the more pronounced the beery taste will be.
Here's How To Make A Yummy Loaf Of Beer Bread
Whisk the sugar and self-rising flour in a medium mixing bowl, then pour in the lukewarm beer. The mixture will immediately get all excited when the yeast in the beer meets the sugar and baking powder in the self-rising flour. There will be lots of bubbles!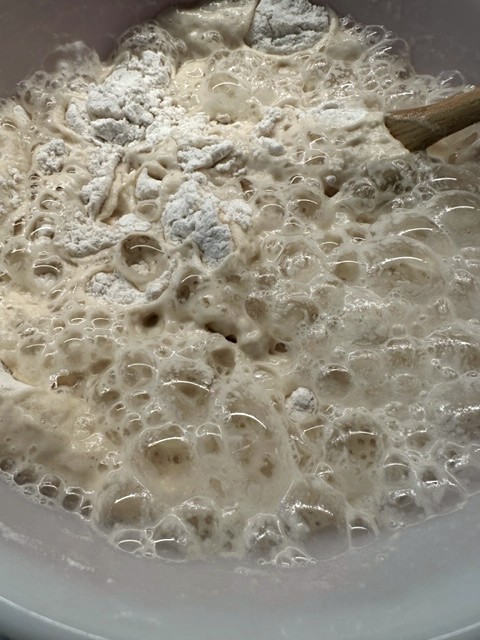 If you don't have self-rising flour, you do not need to go to the store and buy any. There is an easy workaround! Add three tablespoons of baking powder and a teaspoon of salt to three cups of all-purpose flour, whisk them together well, and then add the sugar and the beer.
It's important not to overmix the batter. Stir it just enough that no streaks of flour show. Over-mixing will make the bread tough.
Grease a standard nine-by-five-inch loaf pan and lightly spoon the batter into the pan. No loaf pan? You can make this in a deep-dish pie pan, a nine-inch round, or an eight-inch square pan instead! Use the spoon to gently level the batter and slide the loaf into a 350-degree oven for 40 minutes.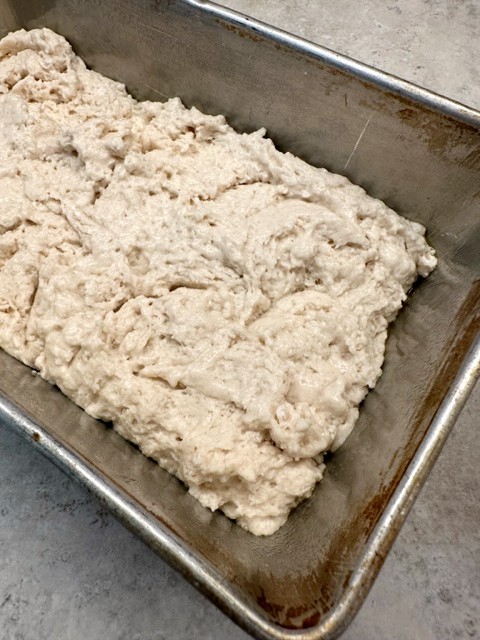 Remove the bread from the oven, pour the melted butter over the whole loaf, and return it to the oven. Bake it for about ten more minutes to allow the butter to penetrate and make the crust chewy instead of dry. ( I have forgotten to do this and added the melted butter at the end of the baking time with good results. No one complained. 😉)
When you take the bread out of the oven, lay the loaf pan on its side and let it cool. If you like, add more melted butter to the finished loaf after removing it from the pan! As I researched this bread, I found recipes that call for up to an entire stick of butter!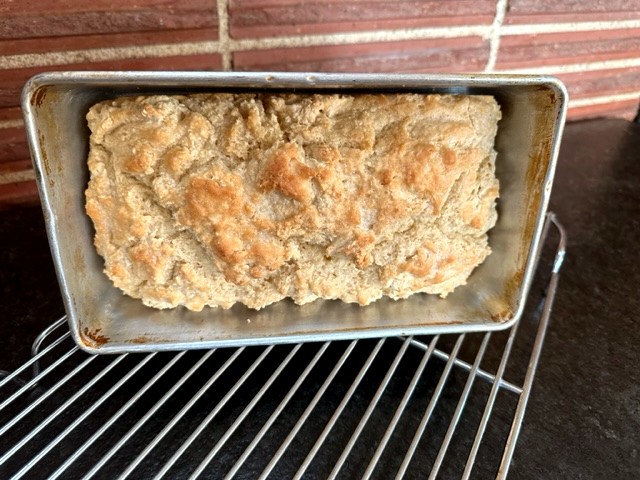 Here Are Some Things You Can Add To Beer Bread for More Flavor
When you want to change up the flavor profile of beer bread, you can add about one and one-half teaspoons of garlic powder or two teaspoons of a dried herb like rosemary or basil. Want it cheesy? Add about 2/3 cup of shredded or grated cheese like cheddar, pepper jack, or Parmesan!
Add a bit of the dried herb to the crust when you add to better for a beautiful garnish! Beer bread is so quick and easy to make you'll want to play with variations and find your favorites!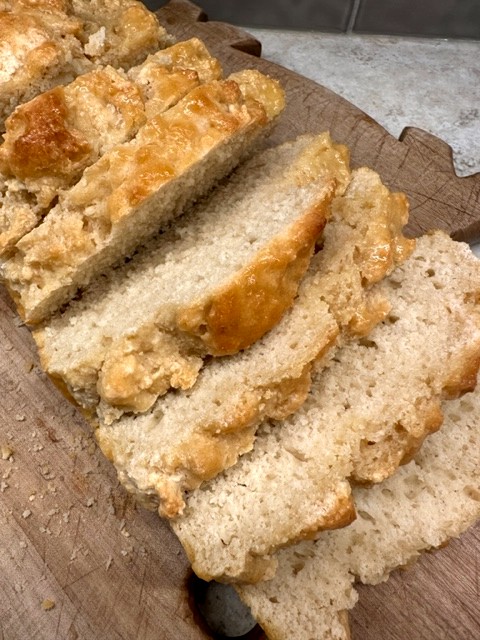 How To Serve And Store Beer Bread
For best results, use a serrated knife to slice beer bread. The crust is craggy and firm, but the middle is tender. I cut it into about twelve slices and hide the crispy ends for myself! Eat it warm with plenty more butter!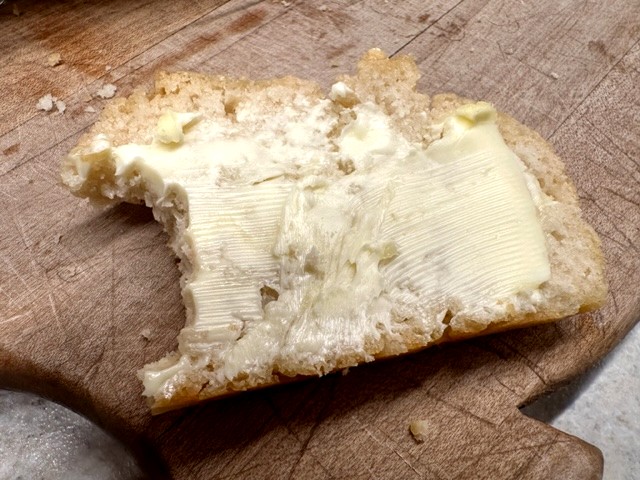 When the bread is cool, you can slice it thinner. It makes wonderful toast. Double wrap it in plastic film, then aluminum foil to freeze it for up to six months.
Yield: 12 servings
Easy Beer Bread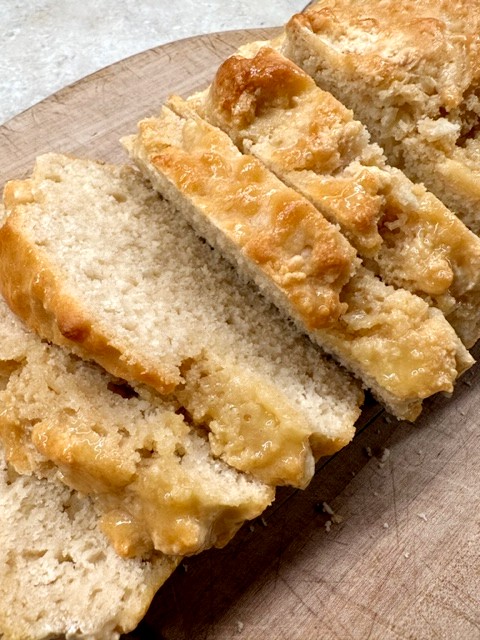 A quick and easy bread made with four ingredients, ready to eat in about an hour.
Ingredients
One 12-ounce bottle or can of beer at room temperature
3 cups of self-rising flour
3 Tbsp sugar
2 Tbsp. butter, melted. Use more if you like but don't skip the butter!
Instructions
Preheat the oven to 350 degrees.
Grease a 9" by 5" standard loaf pan.
Put the sugar and self-rising flour into a medium mixing bowl and whisk together.
Pour the lukewarm beer into the flour mixture and stir only to the point that no streaks of flour show; don't overmix.
Lightly spoon the batter into the loaf pan and level the top gently.
Bake for about 40 minutes.
Remove the bread from the oven and pour the melted butter over the bread as evenly as you can.
Return the bread to the oven and bake for another 10 minutes. The bread should sound hollow when you tap it.
If desired, you can pour more melted butter over the baked loaf after removing it from the pan.
Serve warm; use a serrated knife to slice the bread.
Allow the bread to cool completely before wrapping it for storage.
This bread freezes well.
Notes
If you do not have self-rising flour, use 3 cups of all-purpose flour plus 3 Tbsp of baking powder and a tsp of salt.
Don't forget how welcome a loaf of beer bread can be for a hostess, thank you, or welcome-to-the-neighborhood gift! Wrap it in a festive checked napkin or tea towel for an unforgettable presentation!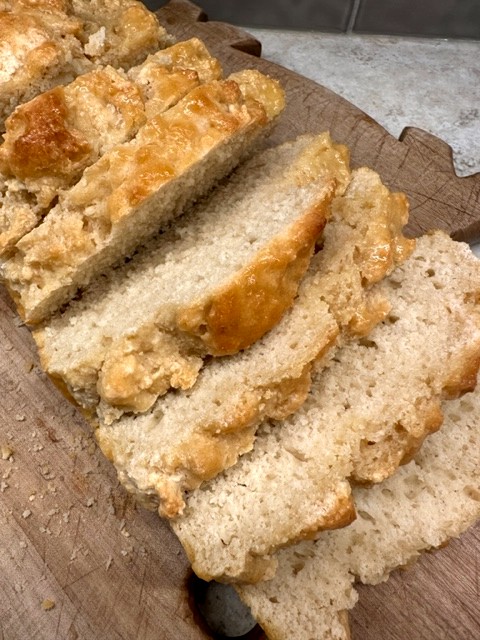 We love all kinds of bread, and quickbreads are some of our favorites. We think you will enjoy these recipes. Snickerdoodle Bread, Cranberry Orange Bread, Strawberry Banana Bread, Apple Cider Donut Mini Loaves. Hungry for more? Just type "bread" in the search bar for lots more choices!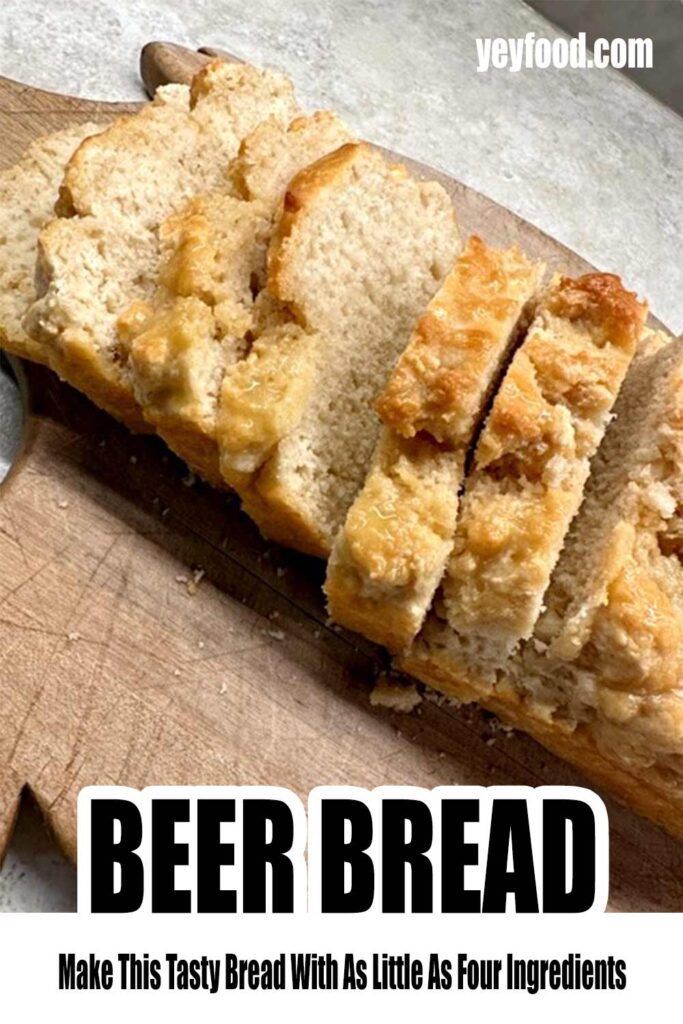 More recipes from us: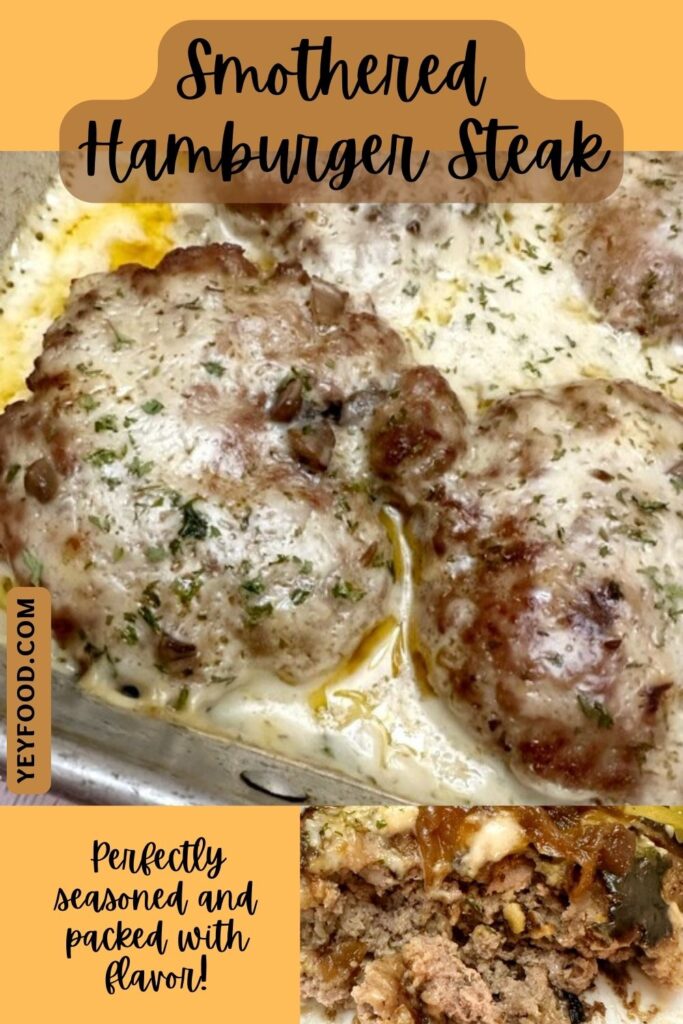 Easy 1 Pan Classic American Goulash
German Sauerkraut Casserole With Bacon And Brown Sugar
If you like these recipes, you are our people! You can check some related articles below or search via categories on the right. But be warned; you will be on here for hours. Enjoy!
So, please share this recipe on your social media accounts like Facebook, Instagram, Twitter, and Pinterest. We would be honored and ever so grateful; thank you!