Bake And Freeze Some Apple Cider Donut Bread For Welcome Gifts
Apple cider donut bread is by far my favorite new quickbread recipe for fall and winter! Little loaves of this delightful bread will make wonderful gifts and put a smile on anyone's face! This bread freezes beautifully, and right now would be a great time to bake and stash some away for the holidays.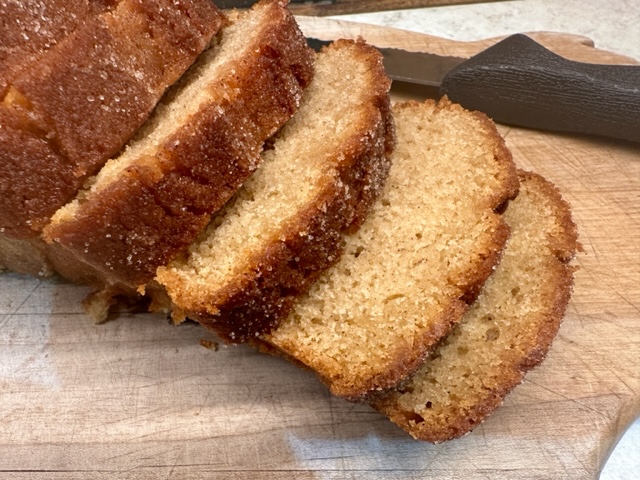 Confession: The first time I made and posted this recipe, I made it into a bundt cake. It was gorgeous and tasted fantastic, but not everyone has a bundt pan, and it may have looked like too much trouble to make. The post didn't generate much interest, but this recipe is way too amazing to let it get away.
The cake is tender and moist, but the very best part is the buttery, chewy, crunchy cinnamon sugar-topped crust! I could not stop thinking about it!!
The taste and texture remind me of a yummy apple cider donut at the you-pick apple orchard! I decided to try it as mini loaves to serve at an event in our antique shop, and they turned out even better than the cake! I think it had something to do with the ratio of bread to delicious buttery, cinnamony crust!
I made one teeny change to the original recipe; I left out the extra egg yolk because who needs a spare egg white sitting around? Then, I made it into four mini loaves instead of a cake. The amount of batter was perfect!
I used an ice cream scoop to keep things tidy and set the little pans on a baking sheet to make them easier to handle.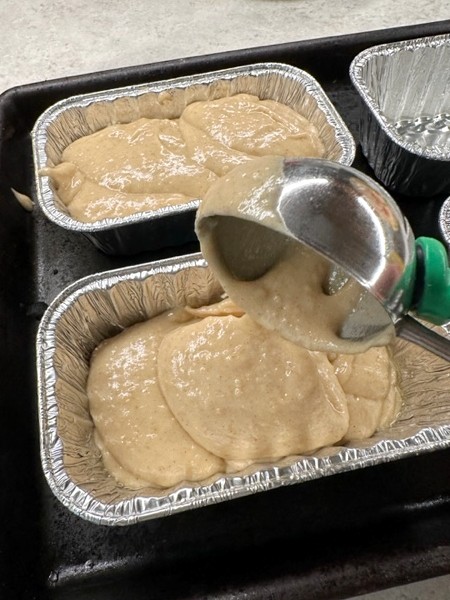 The wee little disposable aluminum pans from Walmart measure 5.72 inches, by 3.31 inches, by 1.88 inches. They were only $1.24 for a package of five! There are loads more cute little disposable pans available, and the sizes may vary. Spray with non-stick spray and fill the little pans about halfway full. You may need to adjust the baking times.
Make These Yummy Loaves With Simple Pantry Ingredients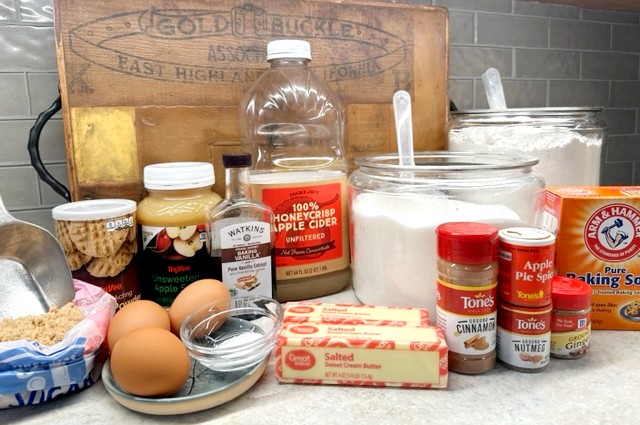 Using fancy cider like the one in the picture is not necessary. My brother brought me some goodies from Trader Joe's, and the first time I made this recipe, I used up what I had left over. Since then, I have used regular grocery store cider with great results.
The ingredients list two and one-half cups of apple cider, which surprised me. The recipe starts with that much cider, but you reduce it by half by simmering it on the stove. This process creates an apple cider reduction that intensifies the apple flavor and really makes it pop!
This process is the only part of this recipe that's a little fiddly and will keep you bustling around the kitchen for ten or fifteen minutes to keep an eye on it. Apple cider reduction is nothing new but my goodness, where have I been? The difference in flavor is miraculous, don't skip it.
I used just one bowl to combine the ingredients. Pour the warm cider reduction into a medium mixing bowl, but reserve two tablespoons for the yummy glaze on top!
Cut the butter into pats and whisk it into the warm cider. Next, whisk in the applesauce, vanilla, sugars, salt, and spices. Now that the mixture is a little cooler whisk in the eggs.
Next, whisk the baking powder and soda into the batter thoroughly to ensure they are well distributed. Finally, whisk in the flour a cup at a time until there are no streaks of flour remaining.
Bake at 325 degrees for about 35 minutes, but make sure the tops are golden brown and a cake tester or toothpick inserted near the center comes out clean. Every oven is different, so you may need to add more time.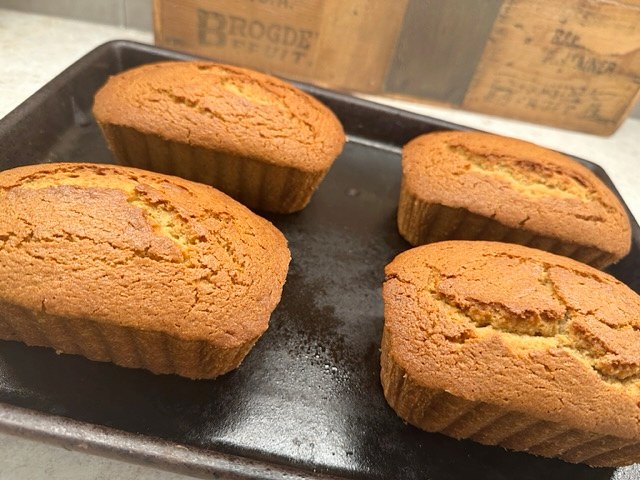 Take the loaves out of the pans as soon as they are cool enough to handle. Add two tablespoons of melted butter to the apple cider reduction and brush each loaf lavishly with the mixture while they are still warm. Finally, dust them liberally with cinnamon sugar! Oh, my stars!
Yield: 32 slices
Apple Cider Donut Mini Loaves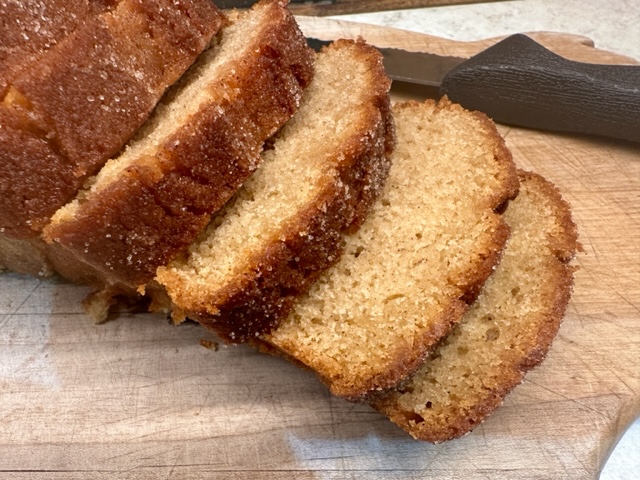 This is a recipe for four delightful little loaves of cider-infused cinnamony bread that is tender and moist, then topped with a crown of yummy cider-butter-cinnamon sugar.
Ingredients
2 1/4 cups fresh apple cider
3/4 cups unsweetened applesauce
1 cup of butter, softened
2 tsp vanilla
2 large eggs
1 1/2 tsp baking powder
1/2 tsp baking soda
1 1/4 tsp kosher salt
1 tsp cinnamon*
1 tsp apple pie spice*
1/2 cup packed brown sugar
1 cup granulated sugar
3 cups of all purpose flour
Glaze
2 Tbsp cider reduction
2 Tbsp melted butter
Cinnamon sugar for dusting. (1/4 cup granulated sugar plus 2 tsp cinnamon)
Instructions
Put the cider in a saucepan and boil, then turn to simmer for about 15 minutes, or until the cider is reduced by half to one cup plus two tablespoons. RESERVE 2 TBSP of the cider reduction for the glaze
Preheat the oven to 325 degrees
Pour one cup of the hot apple cider into a large mixing bowl and add butter, applesauce, vanilla, salt, spices, and sugars.
Beat or whisk in the eggs, baking powder, and soda and make sure it is well blended to distribute the leavening evenly.
Gradually whisk in the flour and continue until no streaks of flour show.
Pour the batter into four mini loaf pans.
Bake on the center rack of the oven for about 35 minutes or until a cake tester inserted near the center comes out clean.
Let the loaves cool in the pan on a wire rack until you can handle them.
Remove the loaves from the pans and set them on a baking pan while you glaze them.
Combine the melted butter with the remaining cider reduction and brush each loaf liberally with the mixture.
Sprinkle each loaf generously with cinnamon sugar.
Let the loaves cool completely before slicing and serving or wrapping them for the freezer.
Notes
* alternate option for spices: 3/4 tsp nutmeg, 3/4 tsp ginger, 1/8 tsp allspice
I wrapped each loaf snugly in plastic film once the apple cider donut loaves were cool and the glaze had set, then nestled them back into their pans. Decorate if you wish to pass out at Thanksgiving, or take it to the neighbors at Christmas!
There are so many adorable ways to embellish little bread loaves for gifts. Pinterest will inspire you with one cute idea after another! If you are looking for variety, try any of these popular recipes and bake them in giftable little pans! Practically Perfect Poppyseed Bread, Rustic Rhubarb Bread, Jamaican Style Banana Bread, Easy Cinnamon Bread, and One Bowl Zucchini Bread!
Do you have a quickbread recipe you'd like to share??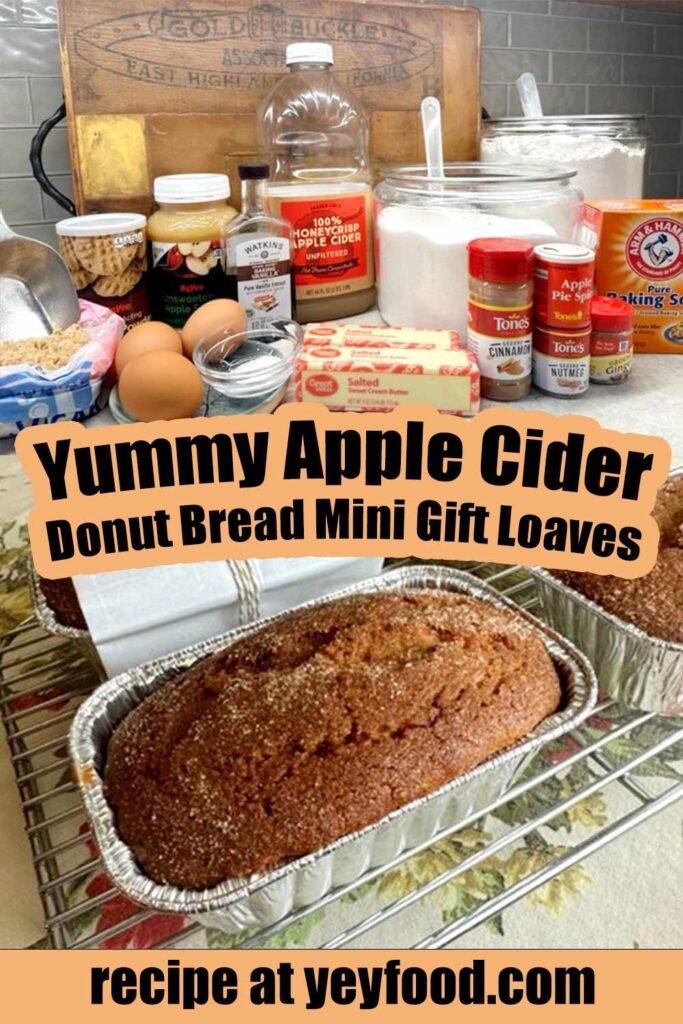 More recipes from us: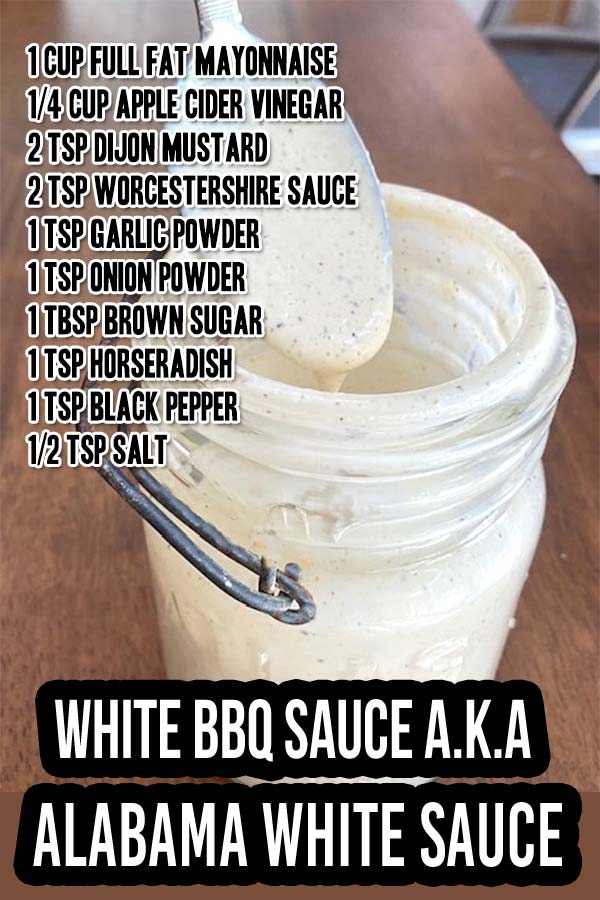 Easy 1 Pan Classic American Goulash
German Sauerkraut Casserole With Bacon And Brown Sugar
If you like these recipes, you are our people! You can check some related articles below or search via categories on the right. But be warned; you will be on here for hours. Enjoy!
So, please share this recipe on your social media accounts like Facebook, Instagram, Twitter, and Pinterest. We would be honored and ever so grateful; thank you!