Jamaican Style Banana Bread Recipe With Pineapple And Coconut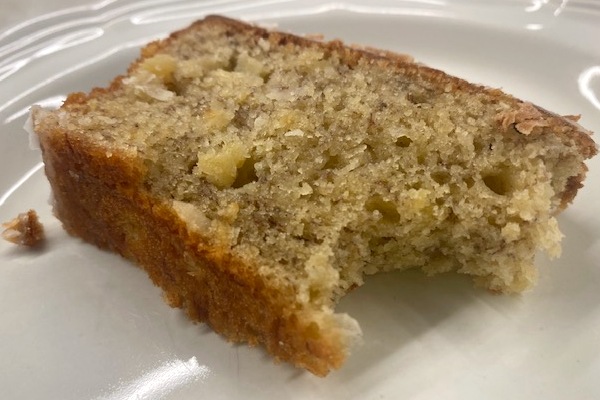 When you bake this Jamaican style banana bread, it's not your grandma's recipe! The flavor and texture remind us of the famous Hummingbird cake so beloved in the South. This dense, moist loaf with pineapple glaze and toasted coconut takes banana bread to a whole new level of yummy. I think you'll go bananas when you taste it! (Sorry, I couldn't resist.)
A friend suggested my husband eat a banana every day to help prevent leg cramps. Inevitably, we ended up with lots of brown-skinned bananas that were a bit too ripe for eating. Because I am a very thrifty chick, these were peeled and put into freezer bags where they have accumulated to the point of, "I must do something with all these darn bananas!"
I made and gave away chocolate chip banana bread, daughter Beckie's near-famous banana bread, strawberry-banana smoothies, and a delicious but labor-intensive banana cake. (We kept that one!) Ack! There were still bananas in the freezer!
Getting Creative Think About What Things Taste Good With Bananas
It was time to get creative! I was desperate to use up more frozen bananas! The first thing that came to mind was a tropical flavor profile, so I decided to try coconut and pineapple to make Jamaican style banana bread.
I started with daughter Beckie's basic banana bread recipe and added one-half cup of crushed pineapple, squeezed dry, and one cup of sweetened coconut like I use in macaroons and coconut cream pie.
I often bake quickbreads like this in small and mini-size loaves for snacking or giving away, but this was an experiment. I wanted to make sure it baked up nicely in a full-size nine-inch by five-inch loaf pan with no soggy bottom or center. The loaf came out of the pan with ease, and I thought it needed a gorgeous icing or glaze to give it some "zhuzh" or panache to this lovely loaf.
Aha! The juice from the crushed pineapple! I combined it with powdered sugar to make a glaze, and while I stirred that up, I toasted some coconut. I set the cooled loaf on a sheet of wax paper to corral the spillage and applied the first layer of glaze. While it was still wet, I sprinkled toasted coconut over the top. Finally, I drizzled on the second layer of glaze to "glue" the coconut in place. Success!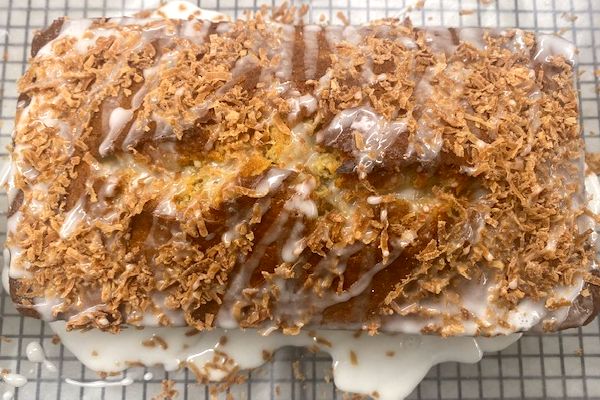 Isn't it a thing of beauty? ❤ When the topping was set, it sliced neatly into 16 slices. I cast my vote for the end slices because they are so delightfully crusty and crisp. Yum! I moved the sliced loaf, wax paper and all, into a plastic cake container with a tight-fitting lid where it kept perfectly.
Yield: 16 slices
Jamaican-Style Banana Bread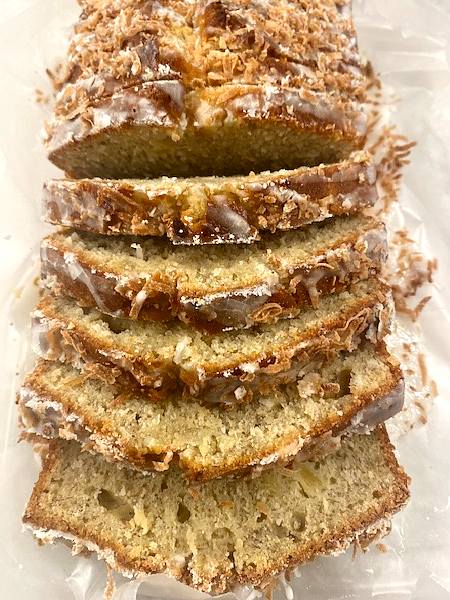 This Jamaican-style banana bread reminds us of the famous Hummingbird cake so beloved in the South. This dense, moist loaf with pineapple glaze and toasted coconut takes banana bread to a whole new level of yummy.
Additional Time
5 minutes
Total Time
1 hour
10 minutes
Ingredients
1 cup granulated sugar
1/2 cup (one stick) of butter
2 eggs
3 ripe bananas, mashed
1/2 cup sour milk (Put one tablespoon of lemon juice or vinegar in a half cup measure and fill with milk.)
2 cups all-purpose flour
1/4 tsp salt
1 tsp vanilla
1/2 tsp baking soda
1/2 cup crushed pineapple in pineapple juice, squeezed dry. Retain the juice.
1 cup sweetend flaked coconut
Glaze
2 Tbsp reserved pineapple juice
1 cup powdered sugar
1/2 cup sweetend flaked coconut, lightly toasted.
Instructions
Grease a standard 9" by 5" loaf pan.
Preheat oven to 350 degrees.
Cream together the butter and sugar.
Add eggs to sugar-butter mixture and beat until fluffy
Add bananas, soda, salt, and vanilla and beat well.
Alternately add flour and milk, beat until everything is well blended.
Blend in the crushed pineapple and coconut.
Pour batter into a greased 9-inch by 5-inch loaf pan.
Bake at 350 degrees for about 55 minutes or until a cake tester or skewer inserted in the tallest part of the loaf comes out clean.
Allow loaf to cool.
Stir together powdered sugar and pineapple juice.
Lightly glaze loaf, then add the toasted coconut.
Lightly glaze loaf again over the coconut.

Jamaican style banana bread was a huge hit with the family, and now my head is spinning with all sorts of ideas to use up the rest of the bananas by baking some novel versions of banana bread. Oooh! Rum? Macadamia nuts? Nutella? The possibilities are endless!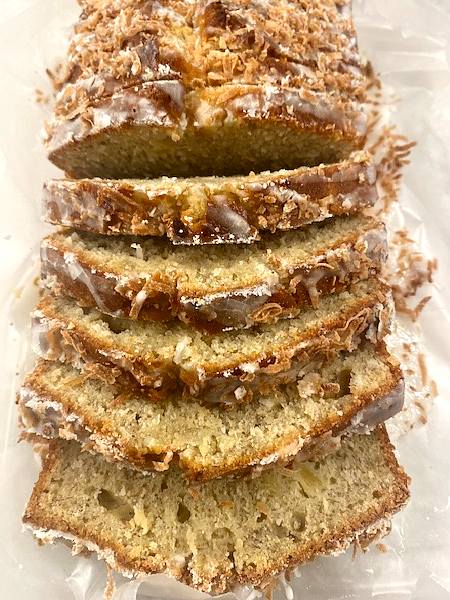 Do you have a favorite banana bread recipe? Does yours use a unique ingredient like sour cream or yogurt in the batter? Do you sprinkle the top with cinnamon sugar before you bake it? Do you butter your banana bread or spread it with cream cheese before you eat it? We're dying to know a "bunch" more about how you give you banana bread "ap-peel!"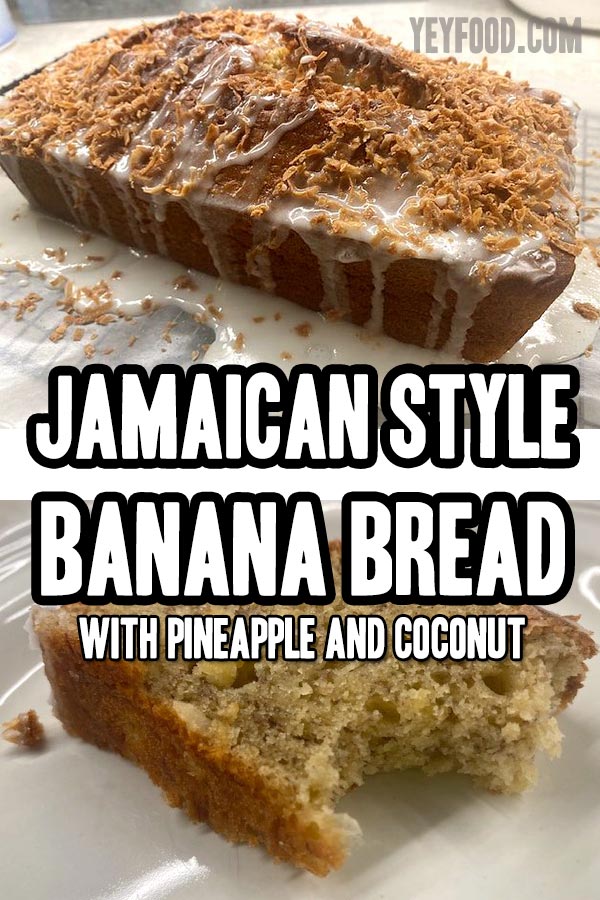 MORE OF OUR QUICK AND EASY FAMILY-STYLE RECIPES: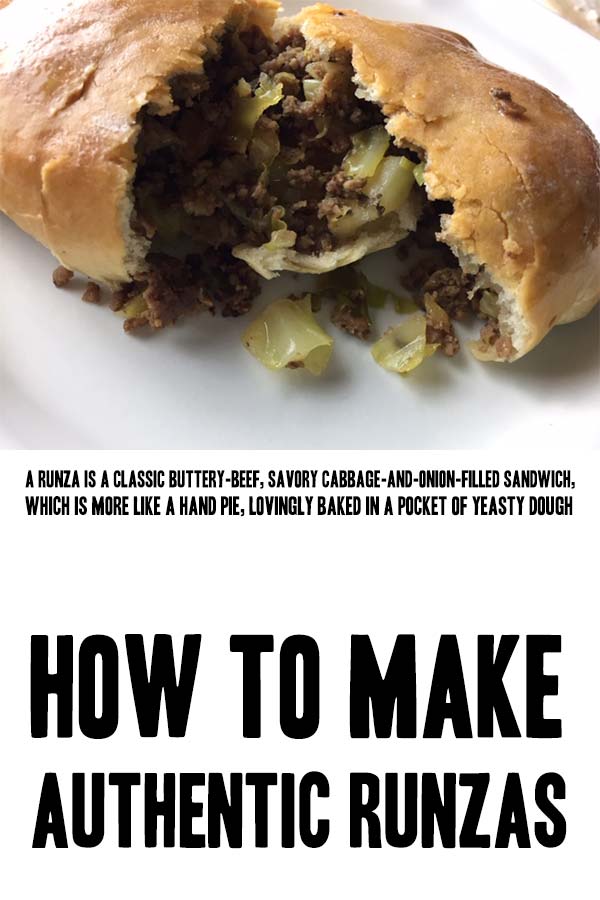 The Ultimate Bread and Butter Pickle Recipe
The Number 1 Practically Perfect Poppy Seed Bread
Oven-Baked Steak With Brown Gravy
If you like these recipes, you are our people! You can check some related articles below or search via categories on the right. But, be warned; you will be on here for hours. Enjoy!