Egg And Cheese Salad Track Meet Sandwich Filling Recipe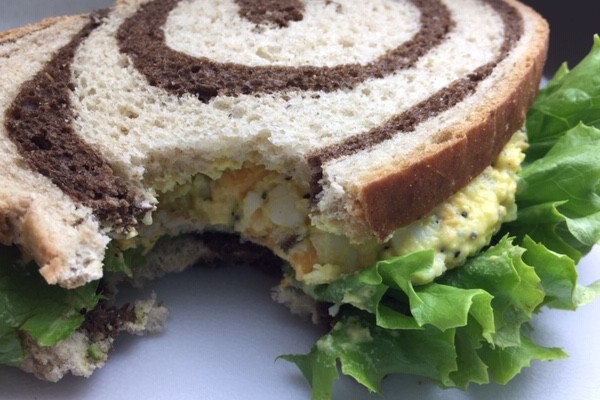 Years ago, when our girls attended a small rural school, these zippy egg and cheese salad sandwiches got their name. Why the name? Because every time I packed lunches for a track meet, this is the sandwich the girls requested. They always wanted them on dark bread accompanied by plain potato chips and a dill pickle to go with them.
Our youngest daughter named them "track meet sandwiches." We still call them that, even though not one family member still goes out for track. Most of us don't even run, except late.
"Farm eggs" are best for this recipe because the yolks are so beautiful. The yolks are deep golden yellow, and we swear they taste better. I think it's because hand-raised hens get to eat all those fresh greens. I still have an egg lady, even though our years on the farm are long gone.
Two Kinds of People Egg Salad Lovers Egg Salad Haters
Egg Salad seems to divide people as much as politics, so if you're in the "I hate egg salad" group of folks, you are welcome to move on to a post on a subject you like better.
If you enjoy egg salad, you will love this egg and cheese salad sandwich filling. It is rich, creamy, and "zippy," with mustard, real mayonnaise, green onions, poppy seed, and sharp cheddar cheese. It's not the least bit boring.
Put it on grainy, dense dark bread, marble rye, or even dark pumpernickel for beautiful complimentary flavor, and add lettuce for a crunch factor. Pepperidge Farm makes great sandwich breads, or check the bakery at your favorite grocery store! If you like, pickled onions are a wonderful addition to this sandwich.
This Egg And Cheese Salad Begins With Hard Boiled Eggs
Make the hard-boiled eggs any way you like! I am amazed at the endless blogs, videos, and advice on making hard-boiled eggs. Directions for using your oven, air fryer, Instant Pot, or good old-fashioned stovetop methods abound.
The great thing about this egg salad is it doesn't matter a bit what they look like after you peel them because you mash them and season them right away! See?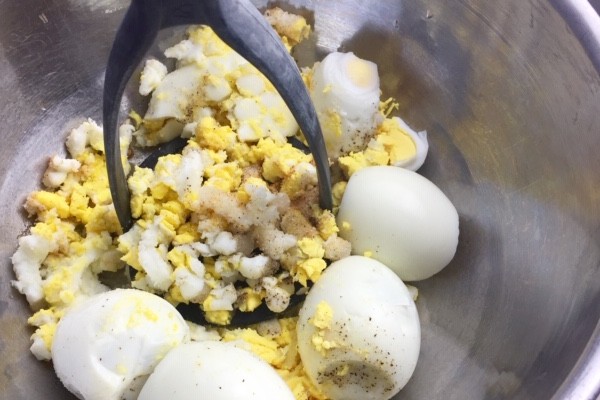 If you put the sugar, salt, and pepper on the eggs when you mash them, the process is much quicker and easier. I think it's the "grit," and that's why I do the same thing when I mash hard-cooked eggs for potato salad- try it!
Grate The Sharp Cheddar Cheese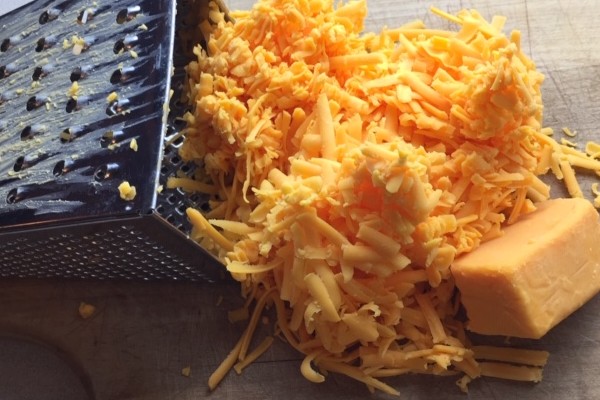 I ALWAYS recommend that you grate cheese from a block of cheese rather than buying pre-shredded cheese. The flavor is better, and the cheese you grate at home does not have the weird coating on it that is needed to keep the shreds separate when you buy it in a bag.
Sharp or extra sharp cheddar delivers a punch of flavor to egg and cheese salad that you don't get from mild cheddar cheese. It helps eliminate the boredom from the bland taste of the eggs.
Combine The Eggs And Cheese Into A Tasty Sandwich Filling
Slice the green onion very thin and include some of the green tops for color. Put the shredded cheese in a bowl with the mashed eggs and add the rest of the ingredients. If it seems dry, add a little more mayo, mustard, or vinegar. Adjust the seasonings to taste.
If you want to make more or less of this filling, the best ratio is an ounce of grated cheese for each egg.
Yield: 8 sandwiches
Zippy Egg And Cheese Salad Sandwich Filling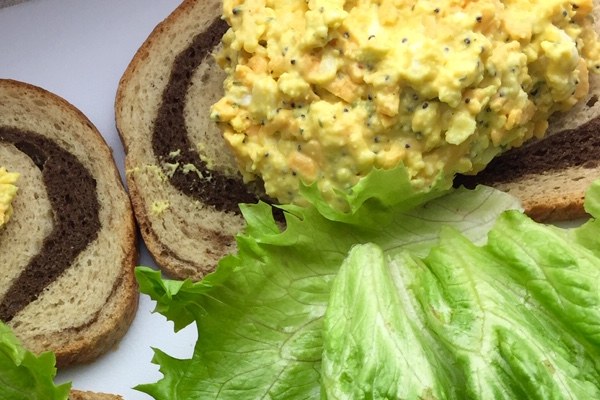 Not your Joe Average Egg Salad. We always called them "track meet sandwiches." Hard-cooked eggs married with shredded sharp cheddar cheese, green onions, poppy seed, and a zippy mayo and mustard dressing. Perfect on dark, grainy bread or marble rye.
Ingredients
8 eggs hard cooked and peeled
8 ounces sharp cheddar cheese, grated
2 tsp seasoned salt, your favorite
1-2 tsp black pepper, you decide how much
3 Tbsp sugar
2 Tbsp vinegar, apple cider preferred
3 or 4 green onions sliced thin, include green tops
1-2 Tbsp poppy seed
3 Tbsp yellow mustard
3/4 cup real mayonnaise, or enough to moisten well
2 Tbsp parsley, mostly for color
Sliced bread for sandwiches
Leaf lettuce
Instructions
Hard boil the eggs using any method you choose.
Peel the eggs and put them into a medium-size bowl with sugar, salt, pepper, parsley, and poppy seed.
Mash the eggs.
Grate the cheese and add it to the eggs.
Slice the onion thin and include some of the green tops for color. Add it to the eggs and cheese.
Add mayonnaise, mustard, and vinegar and stir well to blend. Add a little mayo, mustard, or vinegar if the mixture seems dry.
Adjust seasonings to taste.
Spoon onto dark, grainy bread or marble rye, add lettuce, and enjoy.
Notes
If you want to make more or less of this filling, the best ratio is an ounce of grated cheese for each egg.
Nutrition Information:
Yield:
8
Serving Size:
1
Amount Per Serving:
Calories:

411
Total Fat:

31g
Saturated Fat:

10g
Trans Fat:

0g
Unsaturated Fat:

20g
Cholesterol:

223mg
Sodium:

894mg
Carbohydrates:

18g
Fiber:

2g
Sugar:

9g
Protein:

15g
This salad is also great on wheat crackers, stuffed into a pita pocket, or ripe tomato! I sneak a spoonful sometimes, and I always lick the bowl!
Every time I make this sandwich filling, great memories of raising kids on the farm flood my mind. Every once in a while, especially when I have a few extra eggs on hand, I make a batch and share it with the daughter that christened the sandwich.
She teaches fifth grade and often packs her lunch. The other teachers in the lunch room are jealous every time, just sayin'. I sure hope you'll try it.
What's your opinion of egg salad? Do you like a sandwich that other people hate? If you do, we'd love to hear about it! Here's another old-fashioned sandwich we think you'll love, Sloppy Joes.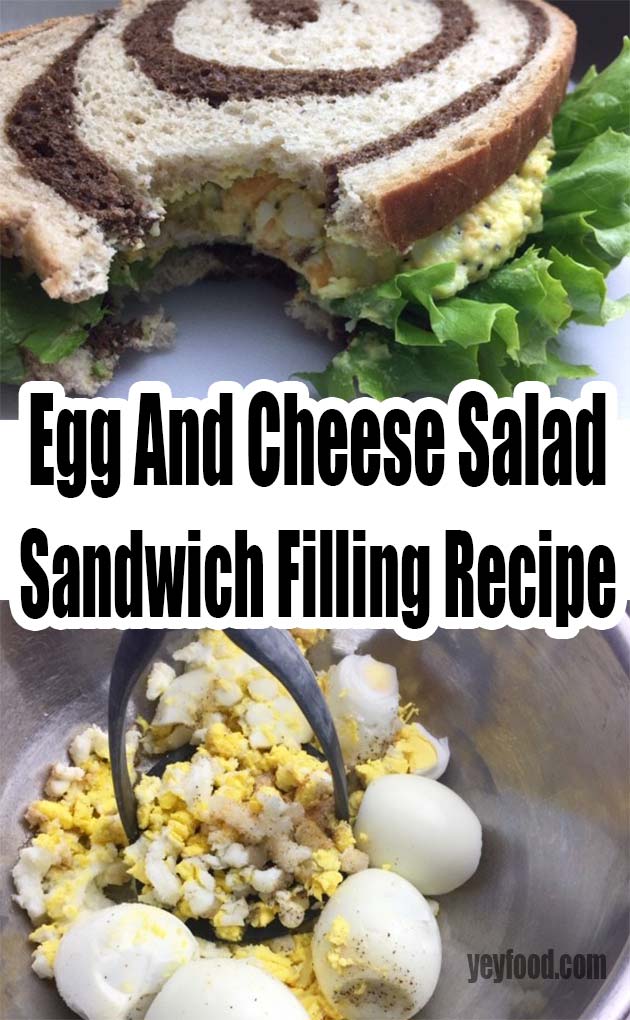 More recipes from us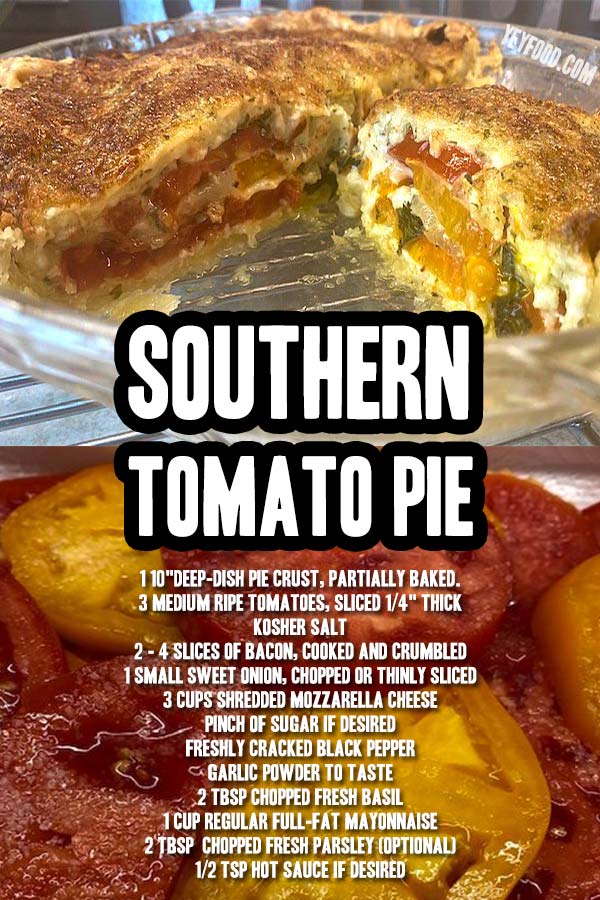 4 Reasons You Should Freeze Some Sweet Corn This Summer
How To Make The White BBQ Sauce That's Fascinated Us Since 1925
German Sauerkraut Casserole With Bacon And Brown Sugar
If you like these recipes, you are our people! You can check some related articles below or search via categories on the right. But, be warned; you will be on here for hours. Enjoy!
So, please share this recipe on your social media accounts like Facebook, Instagram, Twitter, and Pinterest. We would be honored and ever so grateful; thank you!