Top Them With Shiny Fudge Icing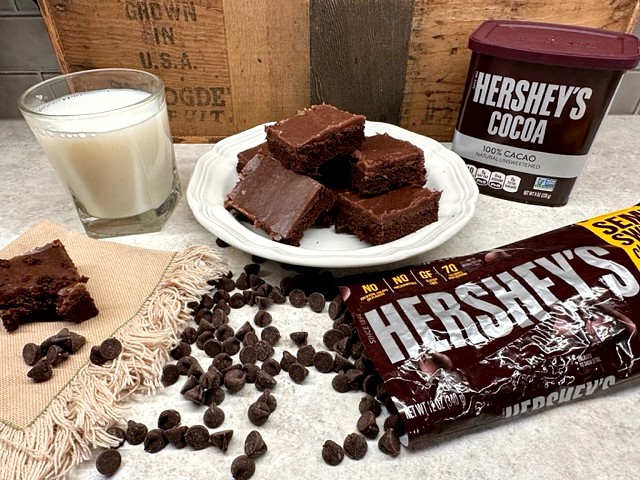 This was my go-to recipe for fudge brownies for all the years we lived on the farm, and our girls were little. The recipe makes a big batch because I bake them in a pan that's 12″ by 16." I cut them into approximately two-inch squares to get about forty-eight brownies from a pan.
There seems to be a lot of variance in the jelly roll pan size, but 10″ x 15″ seems pretty standard. If you don't have a jelly roll pan, you can use a 13″ x 9″ pan, but they will be thicker, and you'll need to adjust the baking time.
I got the fudge brownie recipe from my husband's aunt Martha over fifty years ago. She was an amazing cook! She's the one clowning around with her sisters, peeking in the car window! She never married and worked as a cook for wealthy families in Omaha over the years.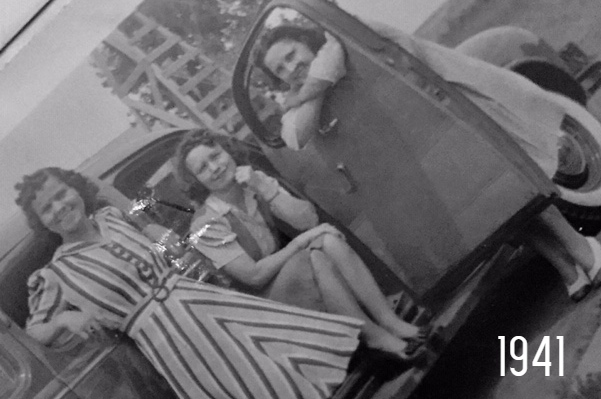 Make These Fudge Brownies With Hershey's Cocoa And Lots Of Butter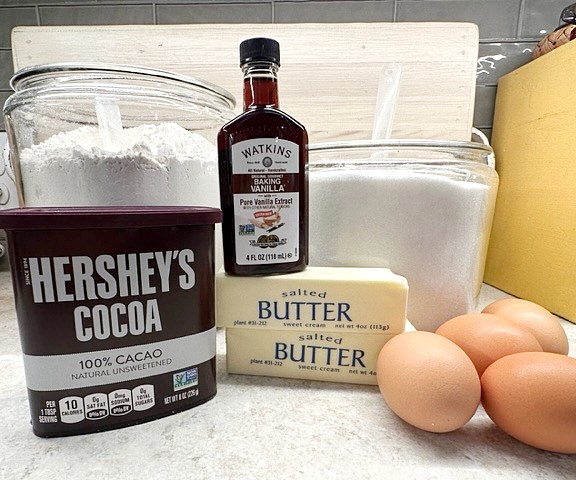 The ingredients are simple, and the recipe could not be more straightforward. They take very little time to mix up and bake. When I made them this time, I wondered why I ever stopped using this fudge brownie recipe.
Cream the butter and sugar together, add the eggs and vanilla, and beat until the mixture is nice and fluffy. Then gradually add the flour and the Hershey's unsweetened cocoa and beat at low speed until it's well blended.
I highly recommend draping a tea towel over the mixer unless you enjoy wiping up flour and cocoa powder dust! If you're using a hand mixer, you might put the bowl into the kitchen sink while you beat the batter! Mix just until you can't see any streaks of flour.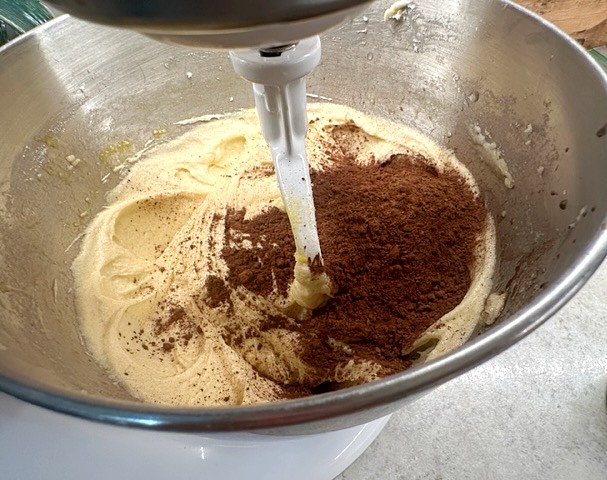 When the batter is nicely blended, spread it in a greased jelly roll pan and slide it into a 350-degree oven to bake.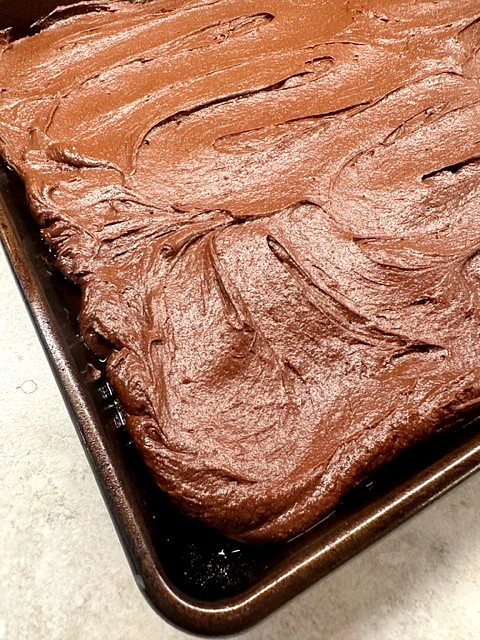 These fudge brownies bake fast. I suggest no more than twenty minutes, and I would add you might check on them before that! The center may look soft, but the brownies will firm as they sit once you take them out of the oven. The worst thing you can do to these brownies is overbake them.
The brownies can cool before you pour on the frosting, but they don't need to cool completely.
Let's Make The Amazing Fudgey Frosting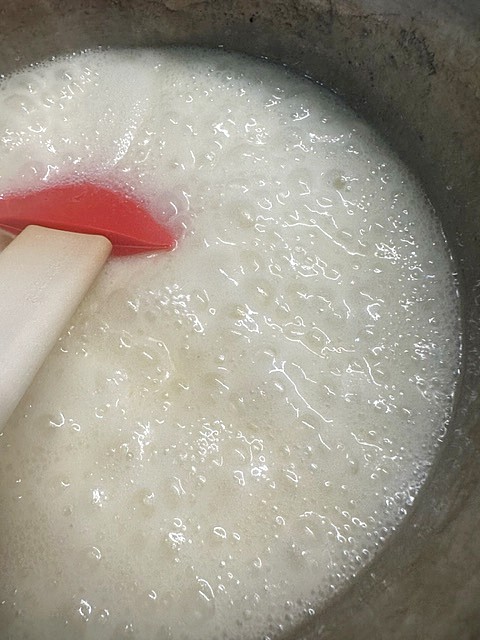 Put the butter, milk, and sugar In a medium saucepan, and bring it to a boil. Set a timer, boil it for exactly thirty seconds, and remove it from the heat. Add the Hershey's chocolate chips all at once to the hot mixture and stir vigorously until they melt.
Work quickly to pour the icing over the fudge brownies. Pour it on as evenly as you can and use the back of a spoon or a spatula to coax the icing to the edges, and then STOP! Don't be tempted to "even it out." Please let the icing cool undisturbed to form a shiny, smooth appearance. If you disturb it while it's cooling, crystals will form.
Let the icing cool completely before cutting the brownies, and do not miss the opportunity to lick the pan! Once the icing is completely cool, these brownies will cut easily into beautiful squares, making the perfect base for a brownie sundae! We also love them with sliced strawberries!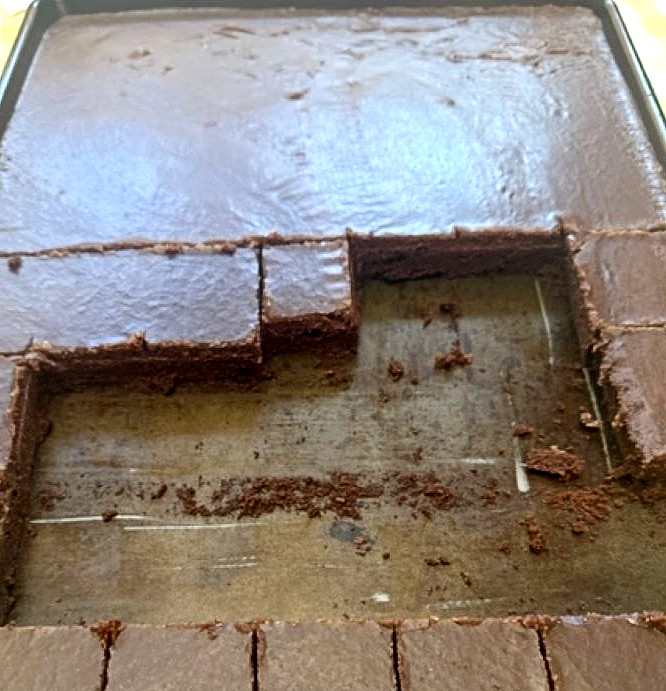 If you're curious why I cut the brownies the way I did, I wanted to give a gift of a dozen perfect middles to a chocolate-loving friend. And the short square? A girl has to sample!
I absolutely love these brownies with a cold glass of milk! One bite sends me back to being a young mom on the farm, reliving old memories of two cute little suntanned girls in the kitchen with me! I hope you enjoy these fudge brownies as much as we do!
Yield: 48 brownies
Fudge Brownies From Scratch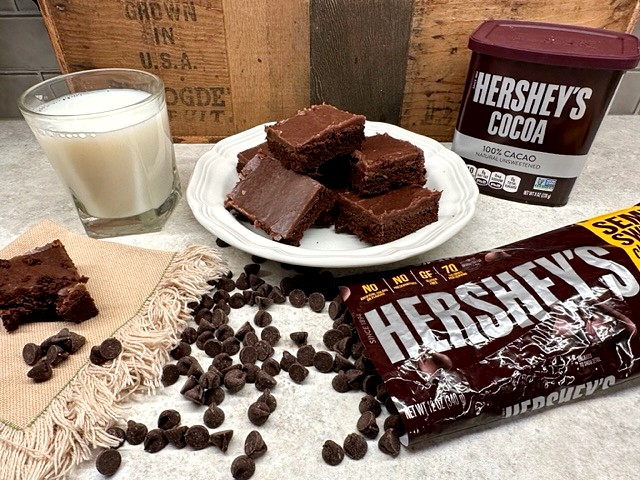 This a wonderful old recipe for moist fudge brownies made using cocoa, topped with boiled icing made with chocolate chips.
Additional Time
10 minutes
Ingredients
Brownies
2 cups granulated sugar
2 sticks of butter (one cup)
4 eggs
3/4 cup Hershey's unsweetened cocoa powder
1 tsp vanilla
1 1/2 cups all-purpose flour
Icing
2 cups sugar
1 stick butter
1/2 cup milk
1 cup Hershey's semisweet chocolate chips
Instructions
Grease a jelly roll pan.
Heat oven to 350 degrees.
Cream butter and sugar until fluffy and add vanilla; beat until blended.
Add cocoa powder and flour, mixing well until no streaks of flour are visible.
Spread the batter in the jelly roll pan and bake for 20 minutes or less. The center may look soft but will firm up as it cools.
Put the butter, milk, and sugar in a medium saucepan and bring the mixture to a boil, stirring constantly.
When the icing comes to a boil, set a timer for 30 seconds. Stir constantly, then remove the pan from the heat.
Add the chocolate chips all at once and stir constantly until they melt completely.
Working quickly, pour the icing over the brownies as evenly as possible and use the back of a spoon to coax the icing to the edges, then STOP!
Please do not disturb the icing as it cools to form a smooth surface. Do not attempt to "even out" the icing, or it will form crystals.
Notes
You can cut the icing recipe in half for a thinner glaze if you prefer.
The brownies in this recipe were baked in a 12" by 16" rimmed pan.
Oh boy, do we ever love the chocolate around here at Yeyfood, especially one guy we won't name who manages to stay lean no matter how much of it he eats! Here are some of our most popular chocolate recipes! Amazing Oreo Dirt Cake, Chocolate Crazy Cake, No-Bake Four Layer Chocolate Dessert, Original Fantasy Fudge.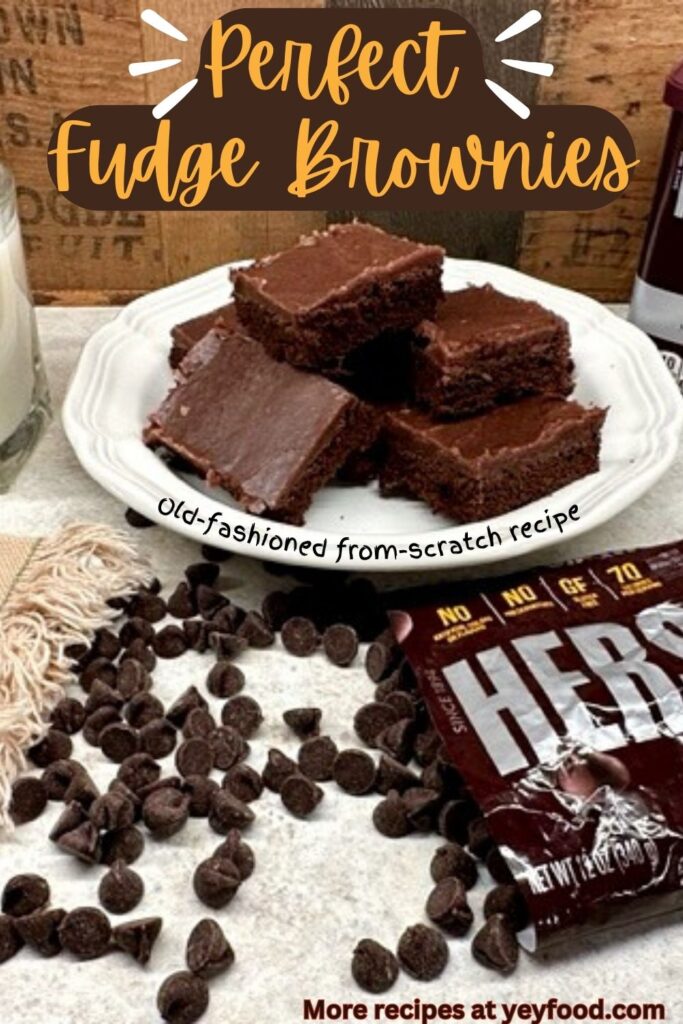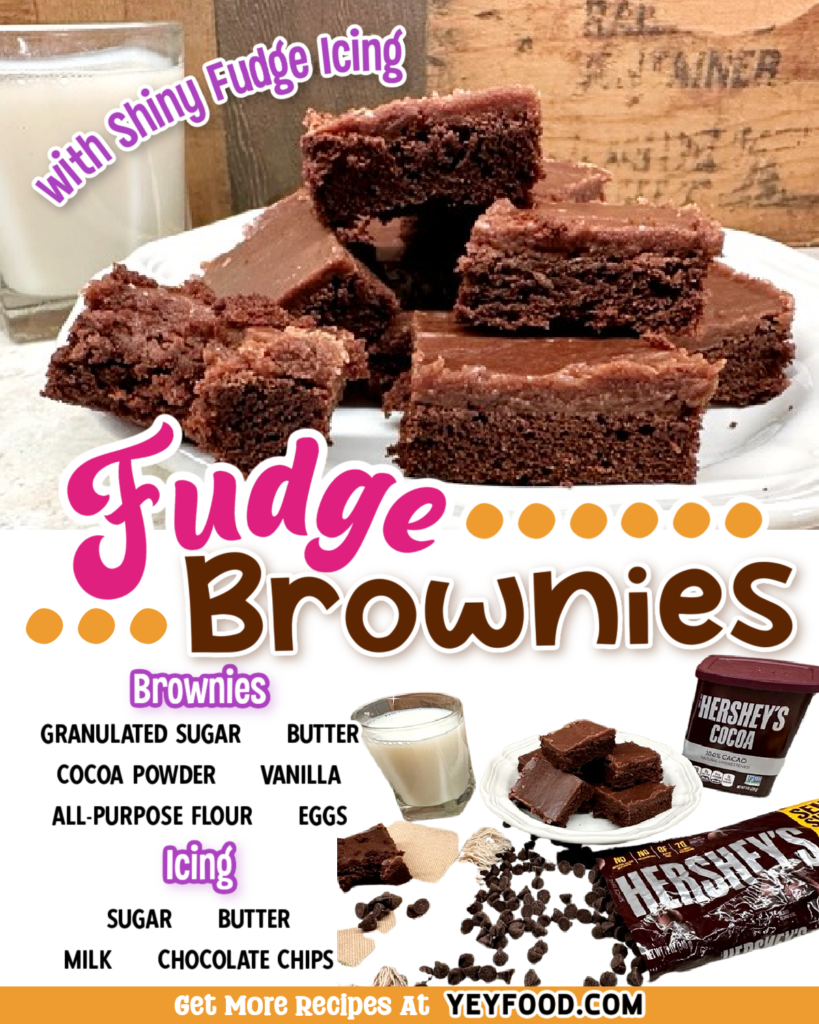 MORE OF OUR TASTY FAMILY-FRIENDLY RECIPES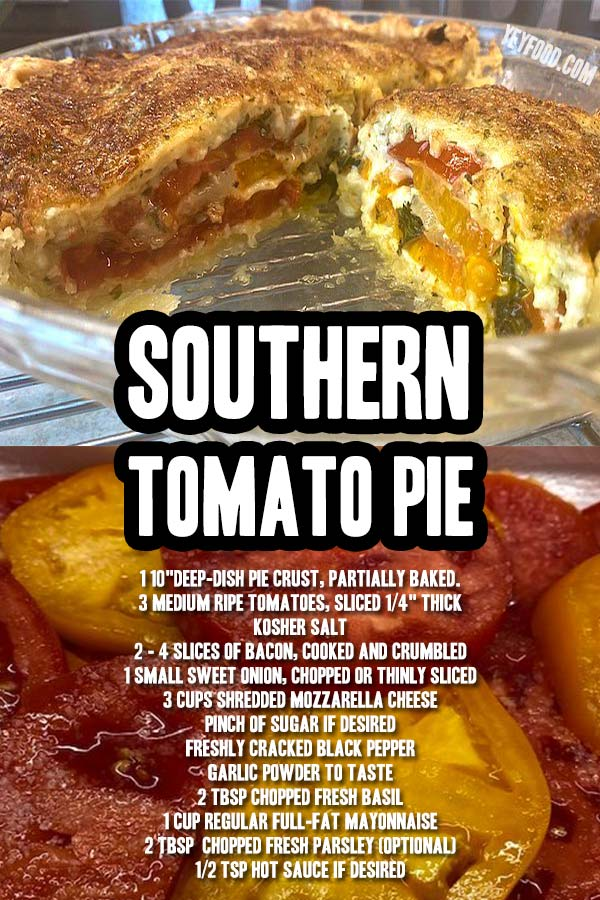 4 Reasons You Should Freeze Some Sweet Corn This Summer
How To Make The White BBQ Sauce That's Fascinated Us Since 1925
German Sauerkraut Casserole With Bacon And Brown Sugar
If you like these recipes, you are our people! You can check some related articles below or search via categories on the right. But be warned; you will be on here for hours. Enjoy!