Make An Unusually Delicious Old School Butterscotch Cake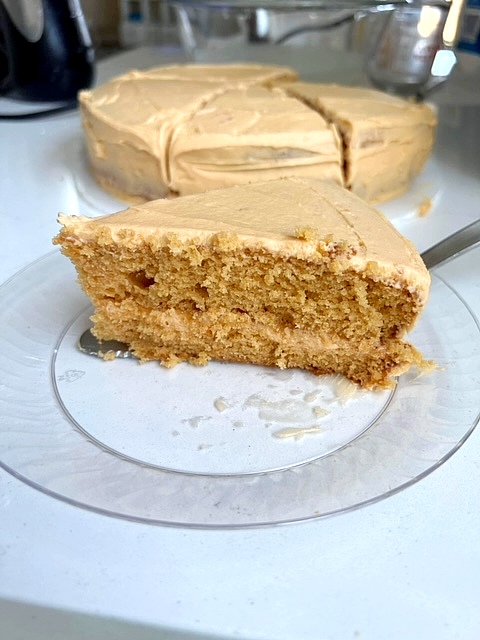 Butterscotch was around long before the salted caramel frenzy. Blond-colored caramel is made with plain white sugar. Amber-hued Butterscotch is made with butter and dark brown sugar heated together slowly. It's like the mysterious and cool older sister.
For the record, I'd always choose butterscotch cake over chocolate. And the best Butterscotch is always made with dark brown sugar. Here's some fascinating insight about the subtle differences between white sugar, light brown sugar, and dark brown sugar from one of my favorite resources, Serious Eats.
What Is Butterscotch? Butterscotch is butter and dark brown sugar that has been slowly heated together. The brown sugar molecules break down, and thanks to the addition of extra molasses in the dark brown sugar, it caramelizes into a richer, deeper, more complex flavor than caramel.
How To Make A Beautifully Moist Butterscotch Cake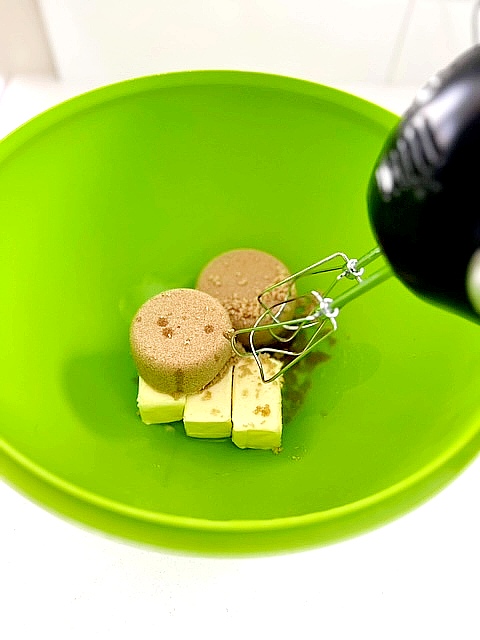 Begin by beating the butter, vegetable oil, and dark brown sugar until the texture is light and fluffy. Don't rush through this critical step. It can take three or four minutes. Next, beat in the eggs and vanilla, stopping a time or two to scrape down the sides.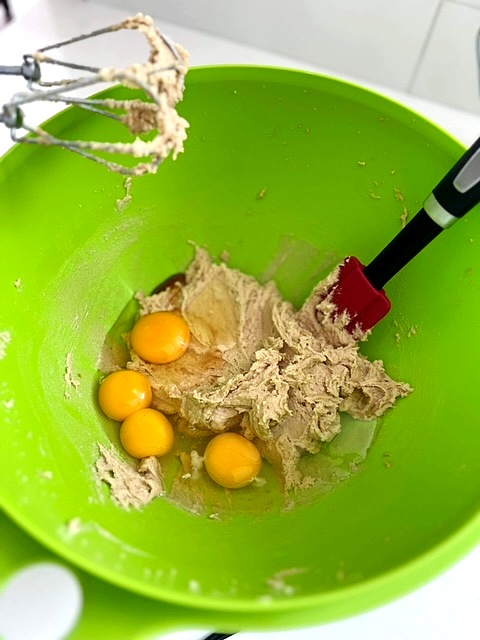 Whisk together the flour, dry instant pudding mix, baking powder, and salt in a separate bowl. Then alternately add the dry ingredients and the milk to the butter-sugar-egg mixture. Mix just until everything is combined. Do not overmix the batter at this point.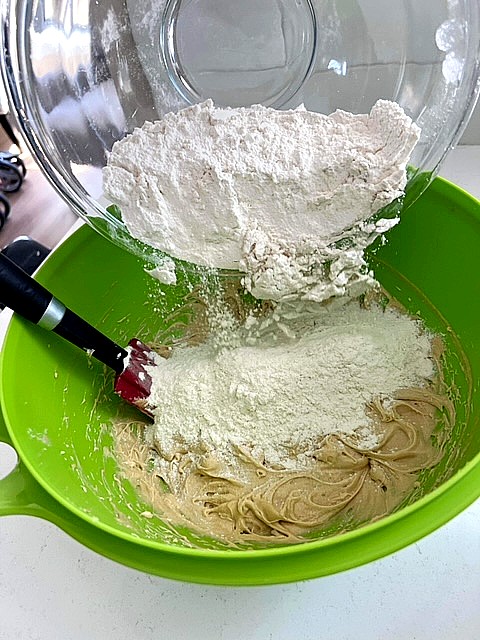 If you will bake this cake in two layers, line two nine-inch round pans with parchment paper and divide the batter evenly between the two. The parchment paper will make removing the layers from the pans easier for stacking. Reynolds Parchment Paper is my favorite brand by a country mile.
You can also make a thirteen-by-nine-inch butterscotch cake with this batter. If you do, put the batter into a pan you have sprayed with non-stick spray. I love Baker's Joy for this step. Bake at 350 degrees. Refer to the recipe for baking times.
If you have made layers, let the cake cool in the pan until you can handle it comfortably, then run a narrow knife around the edge of the pan to carefully remove the cakes onto a cooling rack. Allow the cakes to cool completely while you make the yummy frosting!
How To Make Beautiful Frosting For Your Butterscotch Cake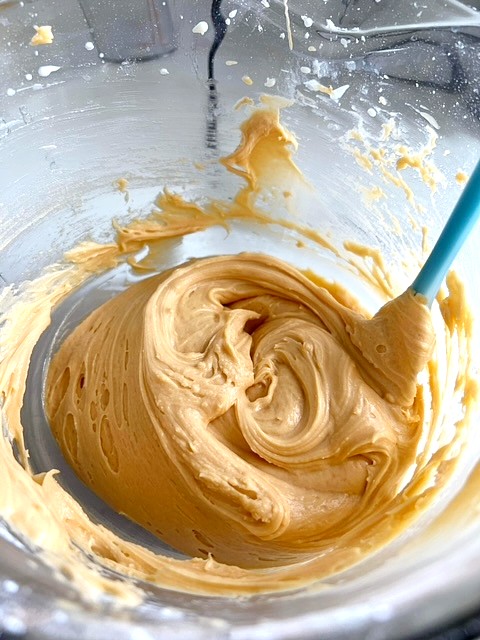 Beat the butter until creamy and smooth. Next, melt the butterscotch chips in a microwave-safe bowl. Cook in thirty-second bursts, stirring between each, and repeat until the chips are melted just enough you can stir them smooth.
Add about half of the powdered sugar, the salt, and about half of the milk or cream, and beat the frosting until the ingredients are well combined. Add the remaining powdered sugar and the rest of the cream and beat until it's nice and fluffy. If needed, add milk or cream a teeny bit at a time until you have the right consistency for spreading.
I trust the folks at Real Simple to teach me how to do new things in the kitchen. I think their instructions for frosting a layer cake are perfect. Check this out.
This delicious cake is gloriously moist and flavorful, but the frosting? For me, the frosting is where it's at! It is CRAZY good, and this recipe, blessedly, makes a LOT! Look at that amazing cake!!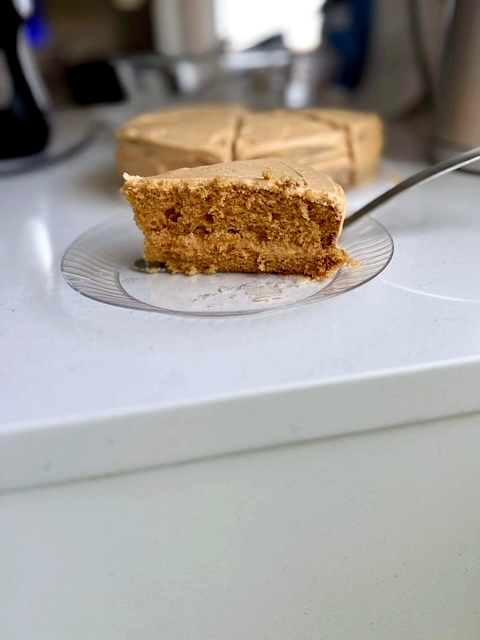 Yield: 12 slices
Butterscotch Cake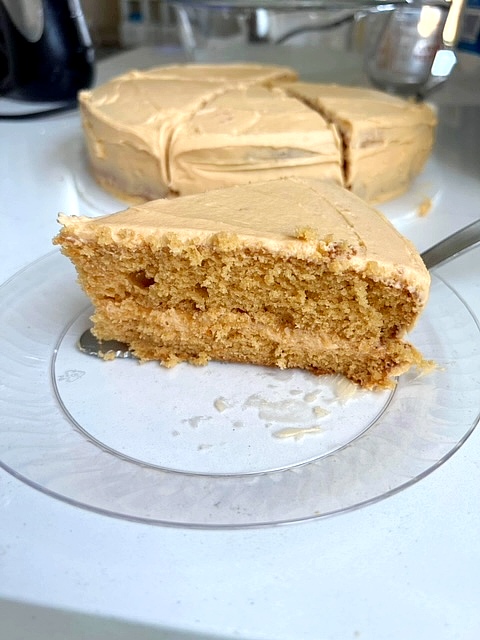 Here is a moist and delicious butterscotch cake made from scratch. Top it with the amazing butterscotch frosting recipe for a decadent delight.
Additional Time
30 minutes
Total Time
1 hour
10 minutes
Ingredients
BUTTERSCOTCH CAKE
2 1/2 cups all-purpose flour
One 3.4-ounce package of instant butterscotch pudding
3 1/2 tsp baking powder
1/2 tsp salt
3/4 cup butter at room temperature
1 1/2 cups dark brown sugar, packed tightly
3 Tbsp vegetable oil
1 tsp vanilla
4 large eggs
1 1/4 cups milk
BUTTERSCOTCH FROSTING
1 1/4 cups butter, room temperature
One 11-ounce butterscotch chips, melted
6 1/4 cups powdered sugar
1/2 tsp salt
1/2 cup milk or cream
Instructions
Preheat oven to 350°
Line two nine-inch round baking pans with parchment paper.
. Whisk together the flour, pudding mix, baking powder, and salt, and set aside.
Put the butter, brown sugar, and vegetable oil in a large mixing bowl and beat them together thoroughly. Don't rush this; take three or four minutes to ensure the mixture is fluffy and light.
Mix the eggs and vanilla until completely combined and smooth. Scrape down the sides of the bowl as needed to be sure all ingredients are well incorporated.
Mix half of the dry ingredients with the batter until mostly combined.
Add the milk and mix until well combined.
Mix the remaining dry ingredients until well combined and smooth. Scrape down the sides of the bowl as needed to be sure all ingredients are well incorporated but do NOT over-mix the batter.
Divide the batter evenly between the cake pans and bake for 22-25 minutes, or until a toothpick comes out with a few crumbs.
Remove the cakes from the oven and cool for about 2-3 minutes, then remove them from the pan and place them on cooling racks to cool completely.
Add the butter to a large bowl and beat until fluffy to make the butterscotch frosting.
Slowly add the melted butterscotch chips and mix until well combined.
Add the salt and about half of the powdered sugar, and half of the milk or cream and mix until well combined
Add the remaining powdered sugar and mix until smooth.
Add milk or cream to get the right frosting consistency if needed. Set frosting aside.
Place the first layer on a serving plate or a cardboard cake round.
Spread about 1 cup of frosting into an even layer on the cake.
Add the second layer of cake on top of the frosting.
Top the cake with the remaining layer and frost the outside of the cake.
Notes
You can simplify this and bake the cake in a 9" by 13" pan, and you will have twelve servings and a very generous frosting! Bake your thirteen-by-nine-inch cake for 30 to 35 minutes or until a toothpick inserted in the center comes out clean with very few crumbs.
Nutrition Information:
Yield:
12
Serving Size:
1
Amount Per Serving:
Calories:

954
Total Fat:

47g
Saturated Fat:

28g
Trans Fat:

1g
Unsaturated Fat:

16g
Cholesterol:

154mg
Sodium:

700mg
Carbohydrates:

129g
Fiber:

1g
Sugar:

104g
Protein:

7g
Life is just better with cake, don't you think? A special cake makes any special occasion even sweeter and more memorable. Here are some of our most unique and special cakes recipes. Hummingbird Cake, Banana Cake With Burnt Sugar Buttercream, Apple Cider Bundt Cake, Pig Pickin' Cake.
MORE OF OUR QUICK AND EASY FAMILY-STYLE RECIPES: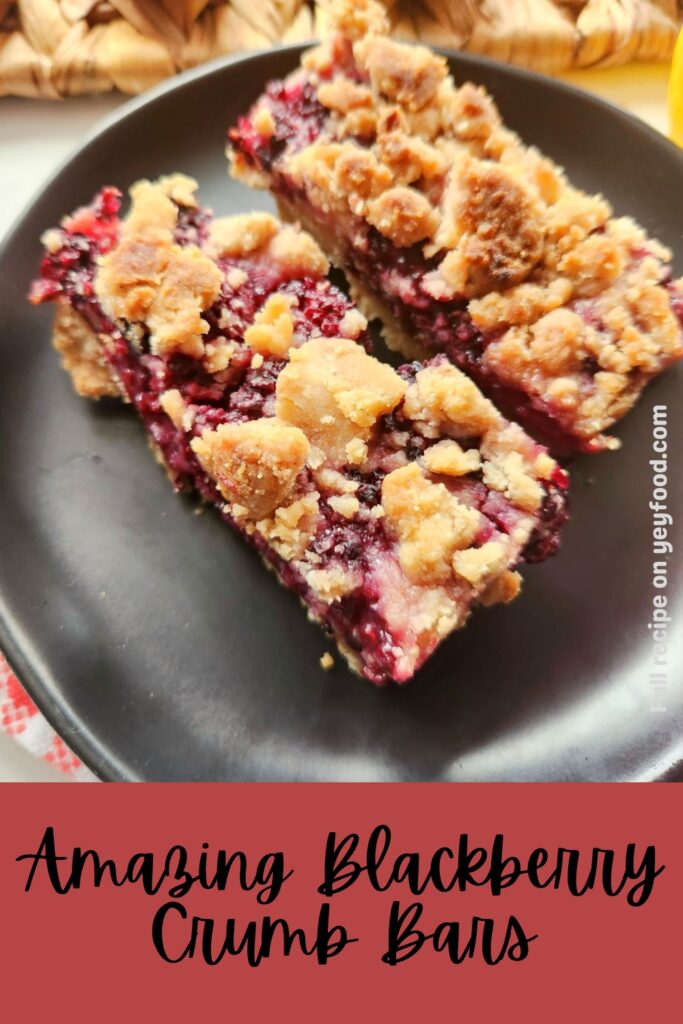 The Number 1 Practically Perfect Poppy Seed Bread 
Oven-Baked Steak With Brown Gravy
Super Delicious German Dessert Recipes
Super EASY Chickpea Recipes
Amazing Frosted Brownie Cookies
If you like these recipes, you are our people! You can check some related articles below or search via categories on the right. But be warned; you will be on here for hours. Enjoy!