Easy Runza Casserole Recipe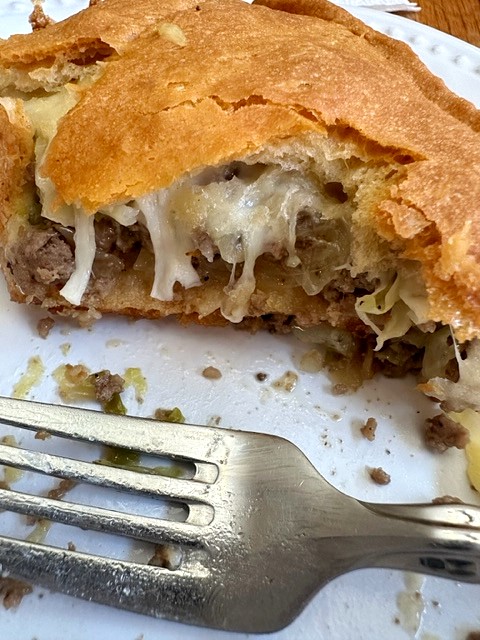 I've got some great news! Runza casserole is a super easy way to satisfy your craving when you're hungry for a runza (or a bierock, if that's what you call them at home). This yummy "Nebraska-esque" casserole has it all, and you can be chowing down in less than an hour!
This recipe makes a big thirteen-by-nine-inch casserole, eight generous servings! The time-consuming part of making runzas at home was always making the bread dough.
On some rainy Saturday, you should still make a big batch of Authentic Runzas and stick them in the freezer! They reheat so easily in the microwave. Until then, here's a yummy and much speedier way to enjoy the buttery, beefy cabbage and onion filling tucked between two layers of light and flaky crescent roll dough!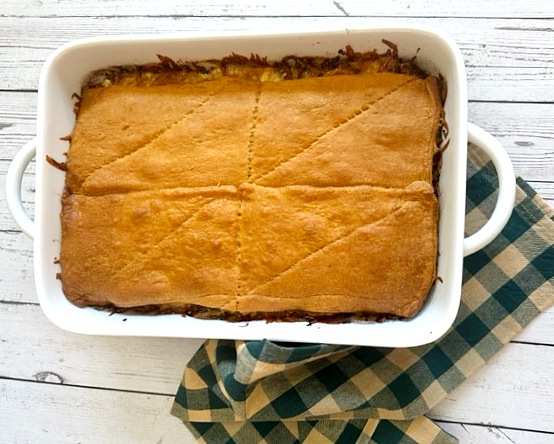 Here's How To Make Your Delicious Runza Casserole
I got the inspiration for this runza casserole from a recipe on Just A Pinch, a huge and popular website featuring "real recipes from real home cooks." I love how honest and down-to-earth the site is! Once I started, I tweaked it and added a few things I use in the filling I make for my runzas.
Begin by turning on your oven to 350 degrees, then unroll one tube of refrigerated crescent roll dough on the bottom of an ungreased thirteen-by-nine-inch baking dish.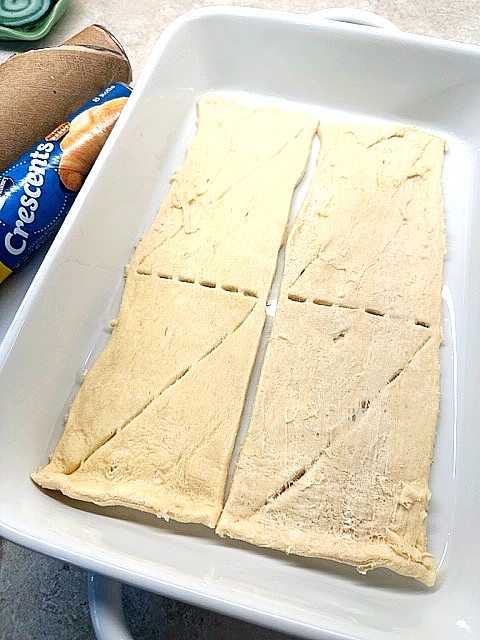 Bake that bottom layer for seven to nine minutes or until the rolls are light golden brown, and set it aside while you make the filling.
Lightly brown and crumble two pounds of lean ground beef in a large skillet or Dutch oven; you'll need room for this recipe's quantities! I used my big Le Creuset Dutch oven, a trusty, colorful friend in my kitchen.
You can use less ground beef. I have seen runza casserole recipes for one pound and one and one-half pounds. For us, this amount of meat was perfect.
Next, add two medium sweet or yellow onions, chopped fine. This sounds like a lot of onion, but the flavor is more subtle than you might think. Add the onions to the ground beef and cook until the onions are soft and transparent.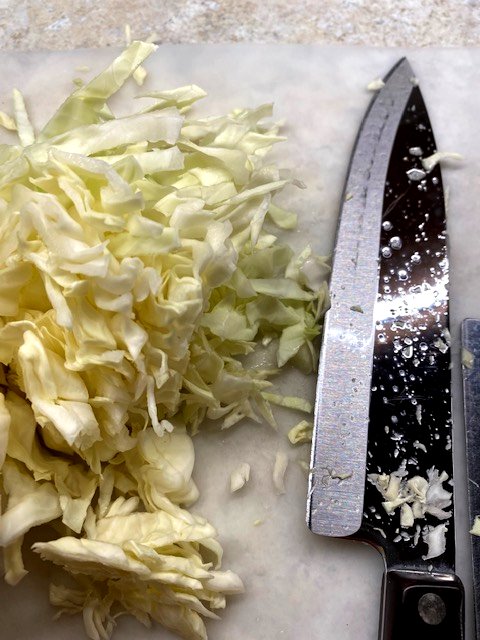 I used almost a whole medium head of cabbage. To save time, you can buy pre-shredded cabbage in the produce section. You can vary the amount of cabbage, but I suggest, if you do, using more instead of less.
Next, add that chopped cabbage, beef broth, butter, garlic powder, and pepper to the ground beef mixture and cook until the cabbage is wilted down. Taste before adding salt; you may not need to add any.
Some recipes call for a can of undiluted cream soup in the mixture. I added some beef broth to the meat and cabbage and did not think the casserole was dry. Add some if you like.
I giggle that cream soup is sometimes called "Lutheran binder" because it is a very common ingredient in the Minnesota "hot dishes" that we call casseroles. (I can tease, they are my people.)
Spread the cabbage-onion-meat mixture evenly over the bottom layer of parbaked crescent rolls.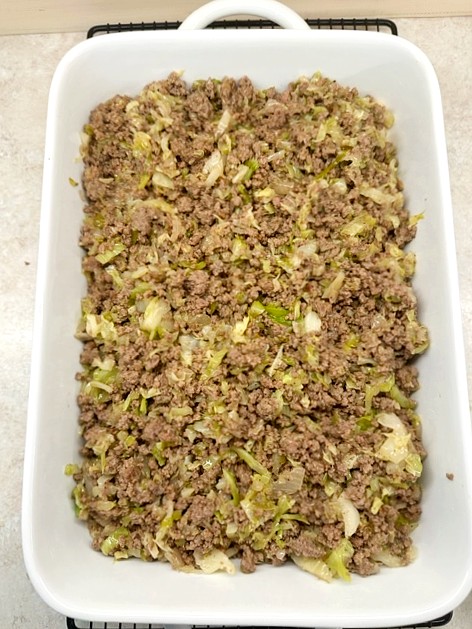 Next comes the cheese layer. The original recipe called for a full pound of grated mozzarella cheese. I used a little less than a pound. Feel free to use a different cheese or a combination of two or more cheeses, depending on what you have on hand and what your family likes.
I always suggest you grate cheese from a block using a box grater to get the best flavor and gooey goodness from cheese as it melts.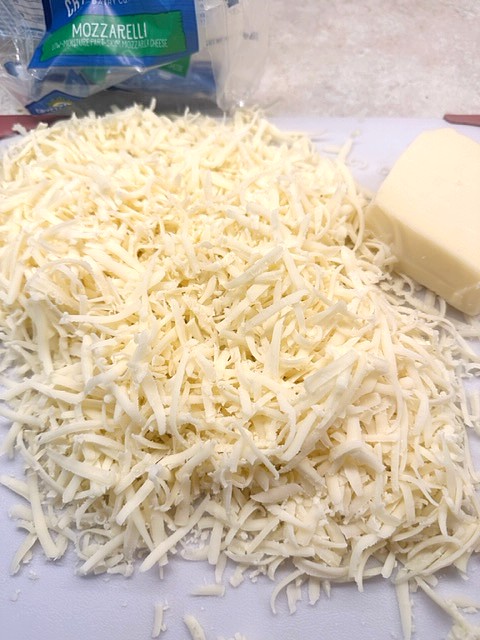 Pre-shredded cheese, while a time-saver, has a coating that helps to keep the shreds separated in the bag. Bagged cheese doesn't melt as well, and I think this step is worth the time.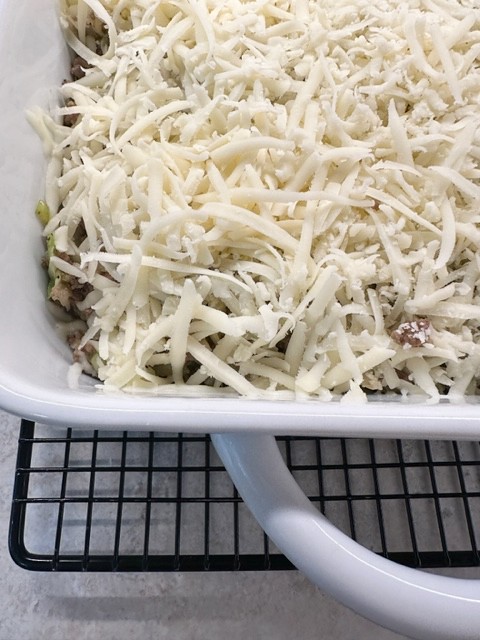 Finally, unroll the second tube of crescent roll dough on top of the cheese and pop the casserole in a 350-degree oven for about thirty minutes. Cover the casserole with foil to soften the crust and bake for another ten minutes.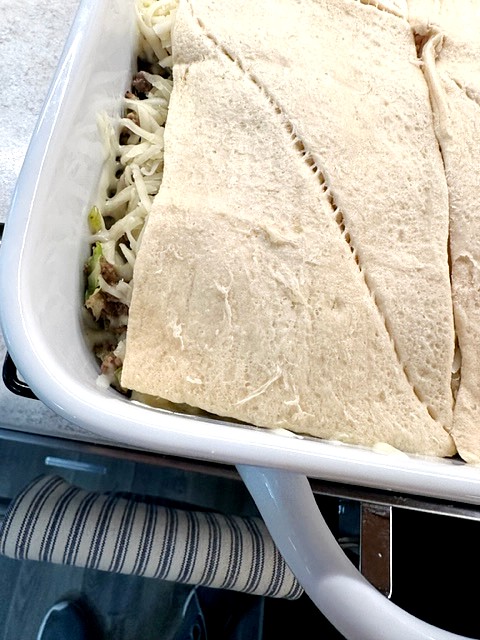 Here's a little tip that will save you some trouble. When you cut this yummy runza casserole into squares for serving, please use a knife and make sure you cut all the way through the bottom layer.
Yield: 8 servings
Runza Casserole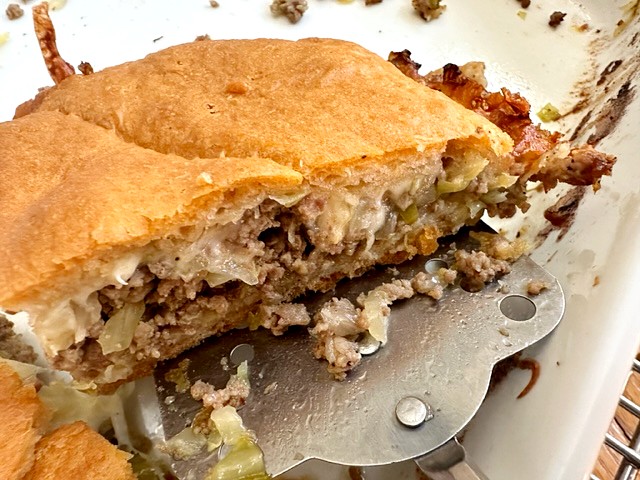 This recipe offers an easy way to satisfy your craving for a runza. Use refrigerated crescent rolls for the base and top crusts. The filling is loaded with ground beef, cabbage, and onions for an authentic runza taste.
Ingredients
2 pounds of lean ground beef
Two medium onions, finely chopped
5 cups fresh chopped or shredded cabbage
Two packages of refrigerated crescent rolls. Do not separate.
3 cups of shredded mozzarella cheese
1 tsp garlic powder
salt and pepper, to taste. I used 2 tsp of ground black pepper.
1/2 cup beef broth
2 Tbsp butter
Instructions
Preheat oven to 350 degrees.
Unroll one package of crescent rolls and lay them in the bottom of an ungreased 13" by 9" casserole dish.
Bake for 7-9 minutes or until the rolls are lightly browned.
Brown and crumble the ground beef, then add the onions and cook together until the onions are soft and fragrant.
Add the cabbage, butter, beef broth, garlic powder, and pepper. Salt to taste; you may not need much.
Spread the meat mixture over the bottom baked crust.
Spread the cheese evenly over the meat mixture.
Unroll the second package of crescent rolls on top.
Bake for about 30 minutes, cover the casserole with foil to soften the crust, and bake for 10 minutes more.
Notes
When you cut this casserole into servings, cut completely through the bottom crust with a knife. This will enable you to lift each square with all three layers intact. (I learned the hard way; you don't need to! 😉 )
This way, each square will lift out easily with all three layers intact and pretty! I learned it the hard way, but you don't need to! 😉
Aren't casseroles the most wonderful cozy dinners? We love them at our house, and we live on leftovers! Here are some of the casserole recipes our readers have liked the best. One-Pot Ground Beef Stroganoff, American Goulash, Hamburger Pie, Chicken Broccoli Lasagna.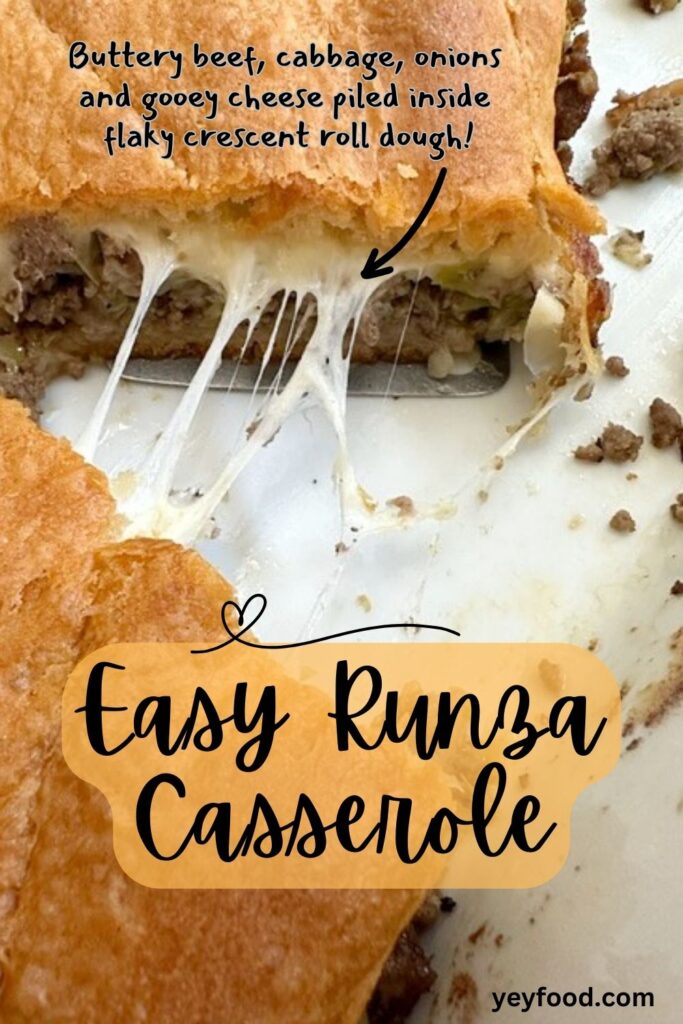 MORE OF OUR QUICK AND EASY FAMILY-STYLE RECIPES: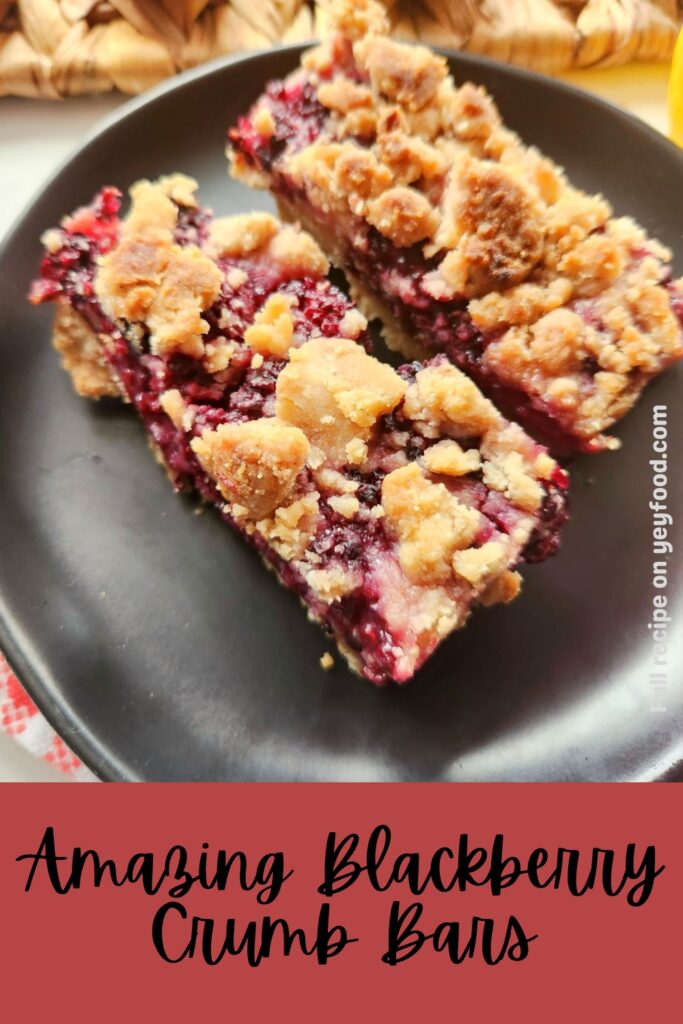 The Number 1 Practically Perfect Poppy Seed Bread
Oven-Baked Steak With Brown Gravy
Super Delicious German Dessert Recipes
Amazing Frosted Brownie Cookies
If you like these recipes, you are our people! You can check some related articles below or search via categories on the right. But be warned; you will be on here for hours. Enjoy!