Easy For Kids To Make Only Two Ingredients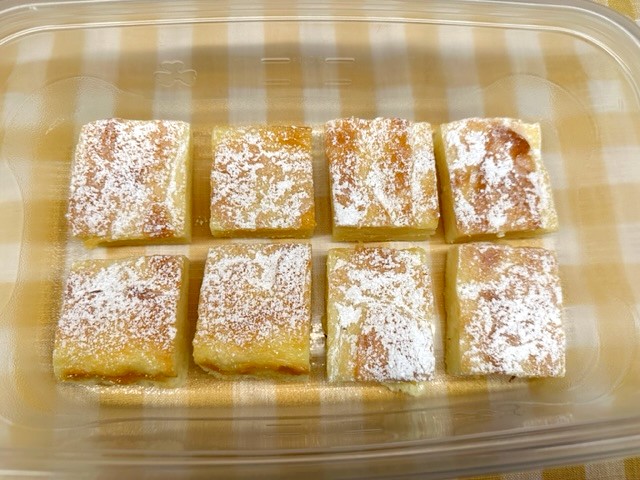 These lemon squares remind me of a light and moist sponge cake. They'd be perfect after a heavy meal and delightful topped with fresh berries and a dollop of whipped cream.
There's just something about the cheerful, sunny color of lemon desserts that makes you happy! Here's some sunshine in a pan for you!
These lemon squares will make a great beginner's project if you have an aspiring young baker in your house! There's no measuring, and they're easy to put together! It only takes two ingredients! Encourage those youngsters in the kitchen; you may be raising the next great chef!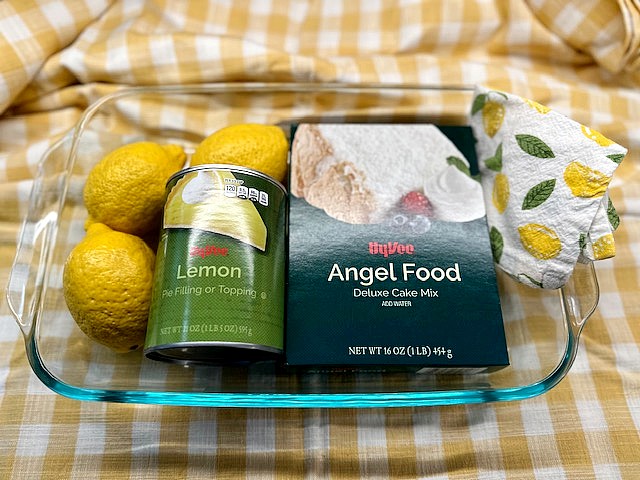 How To Whip Up A Beautiful Pan Of Lemon Squares
All you need to make these yummy lemon squares are an angel food cake mix and a can of lemon pie filling! There are no eggs, butter, or layers to pat in a pan! All you need to do is stir the two ingredients together!
Select an angel food cake mix that says, "Just add water," but don't add any water! Carefully empty the dry cake mix into a fairly large bowl. This will help keep the dry mix from flying all over the counter!
Now gently fold the beautiful happy yellow pie filling into the dry cake mix just until it has all been absorbed. Don't overmix. The batter will get all excited and expand into a lovely fluffy batter.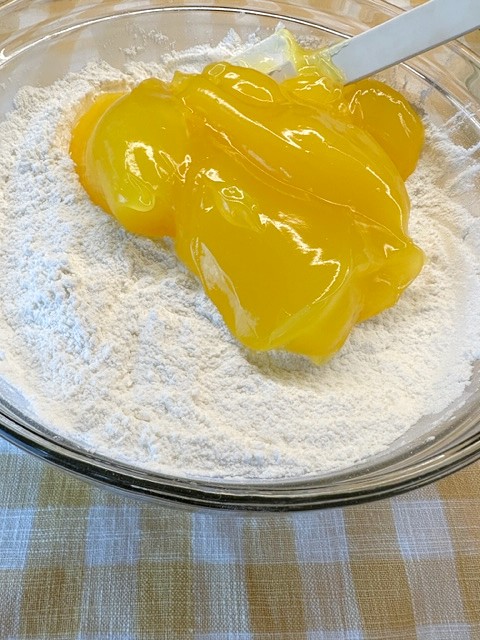 I love using my Pyrex cake pans. They are so versatile and reasonably priced! My baked goods display beautifully in the clear glass, and cleanup is a snap with glass bakeware! Spray or grease a thirteen-by-nine-inch baking pan.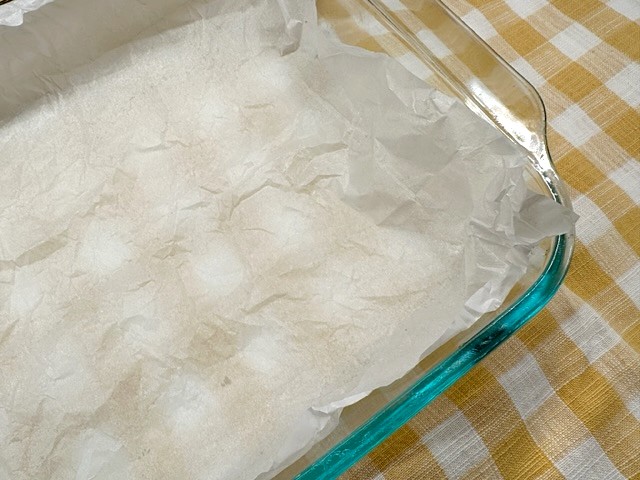 You can also line the pan with parchment paper, so it's easy to lift out the cake and cut it into squares. If the parchment paper is stubborn about lying in a pan, I have come up with a little trick.
Crumple the paper into a ball like you were going to wad it up and throw it away, then smooth it out and coax it into place. I have had good luck with this technique!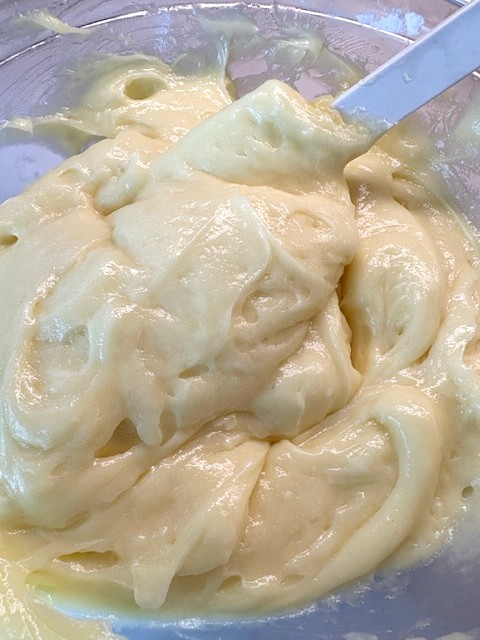 Pour the batter into the prepared baking pan and pop it in the oven for about 25 minutes until the top is puffy and lightly browned. A toothpick inserted near the center should come out clean.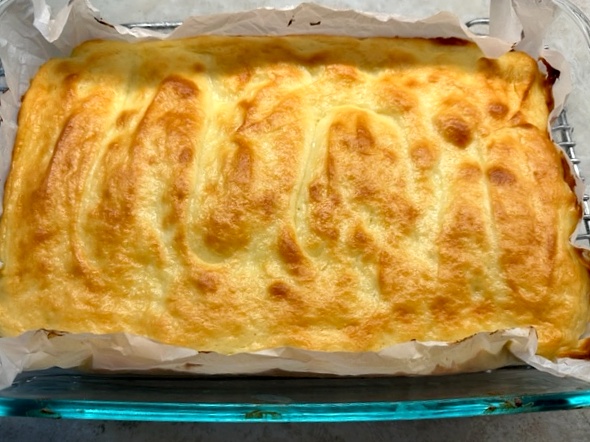 Let the pan cool until you can easily touch it, and use a sifter or a strainer to dust the top with powdered sugar while it's still a little warm for a pretty, tasty finish. The cake-like batter will deflate a little as it cools. Let them cool completely before cutting them into bars. This may take an hour or two.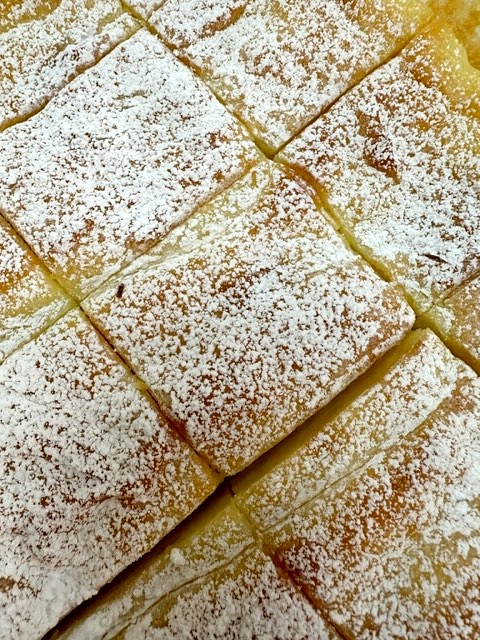 I cut the pan into fifteen bars. You can make them bigger or smaller, of course! You can also cut them in half diagonally for dainty-looking petite servings that would be pretty on a tray. Store them in a resealable container in a cool place. You can also freeze these squares in a heavy zipper bag with wax paper between the layers.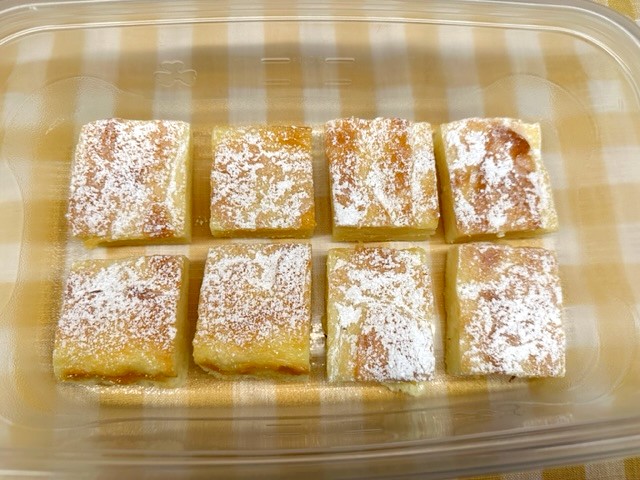 I wasn't sure how these squares would turn out. I wondered if they would separate into layers as they baked, but instead, they baked into lovely little squares with a light chiffon-cake-like texture! With no butter, eggs, or oil, this is a fairly low-calorie dessert if you watch the scale!
Yield: 15 squares
Easy Lemon Squares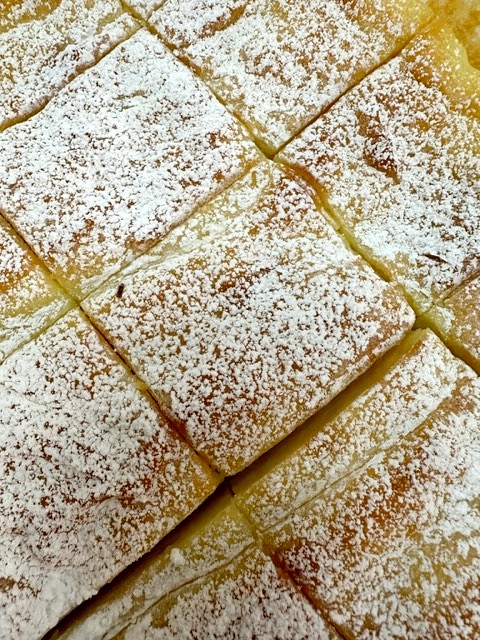 Here's a quick and easy lemon dessert made with an angel food cake mix and a can of lemon pie filling. It doesn't get much easier or more delicious.
Ingredients
One 16-ounce box of angel food cake mix, dry
One 21-ounce can of lemon pie filling
Powdered sugar for garnish, optional
Instructions
Preheat the oven to 350 degrees.
Combine the dry cake mix with the lemon pie filling in a large bowl. Stir carefully, and mix well, but don't overmix.
Pour the batter into a well-greased 13" by 9" baking pan. You can also line the pan with parchment paper and spray it with non-stick cooking spray.
Bake at 350 degrees for about 25 minutes. The top should be puffy and golden brown.
Cool slightly, and dust with powdered sugar if desired.
Cool completely before cutting into squares.
Notes
Use the one-step, "just add water" type of angel food cake mix.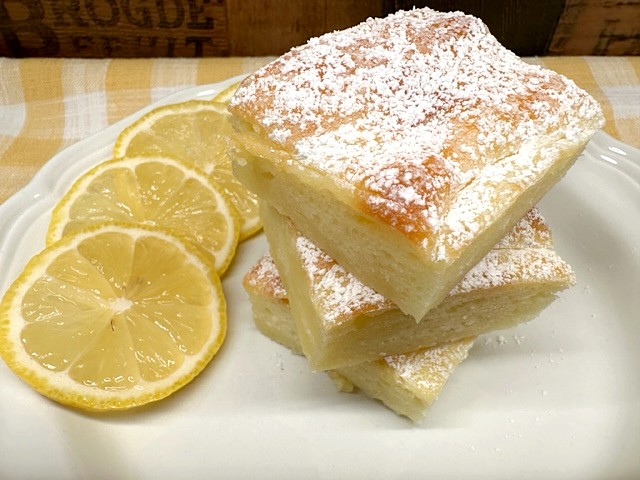 We are seriously crazy about every lemon dessert there is! Aren't these lemon squares lovely? Here are some of our favorite recipes. Busy Day Lemon Bars, Lemon Meringue Pie, No-Bake Layered Lemon Dessert, Simple Lemon Curd.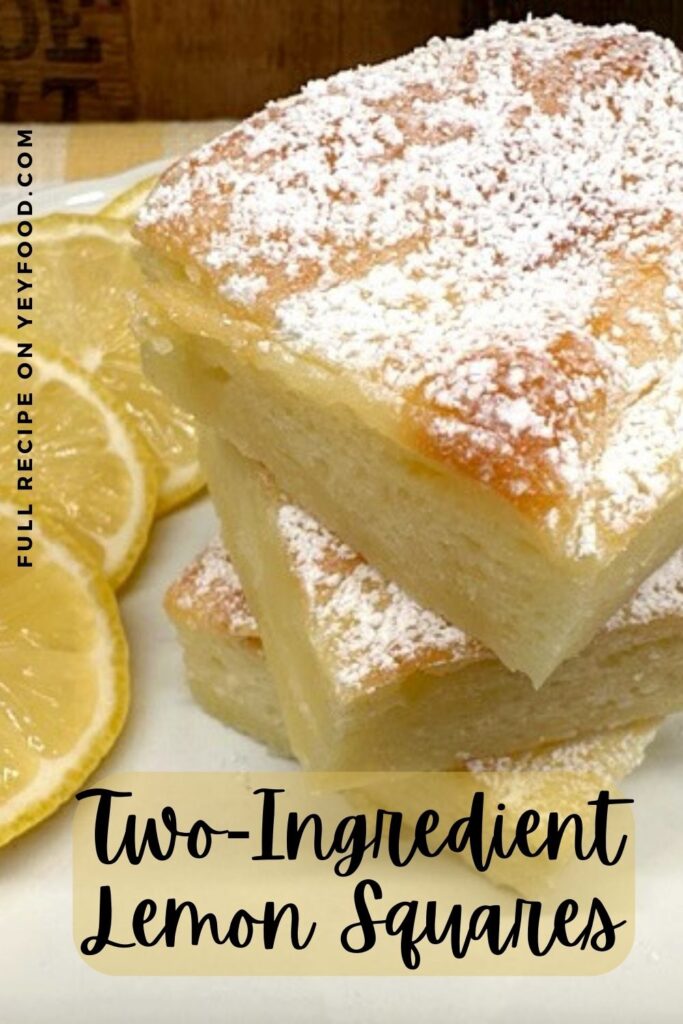 More recipes from us: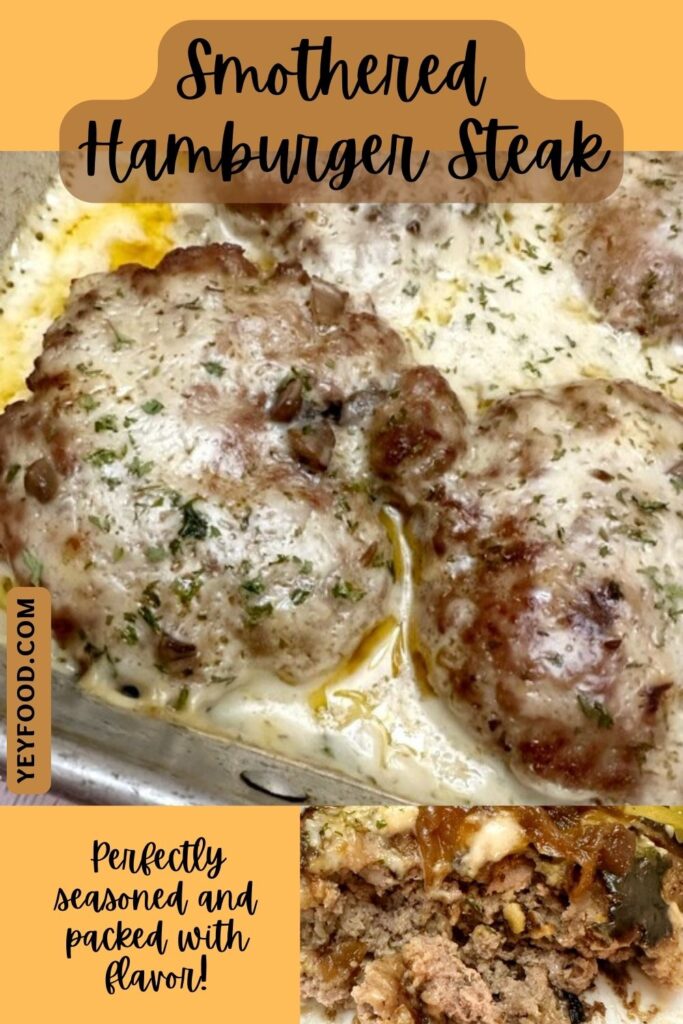 Butter Baked Cod (Poor Man's Lobster)
Easy 1 Pan Classic American Goulash
German Sauerkraut Casserole With Bacon And Brown Sugar
If you like these recipes, you are our people! You can check some related articles below or search via categories on the right. But be warned; you will be on here for hours. Enjoy!