Easy Sweet Potato Pie Recipe
Why not try something new and different this fall? Bake a sweet potato pie! Lots of us begin to nest about this time of year. Autumn is the favorite season of many, and we get the itch to decorate, get cozy, and bake. The kitchen regains its appeal once summer lets go.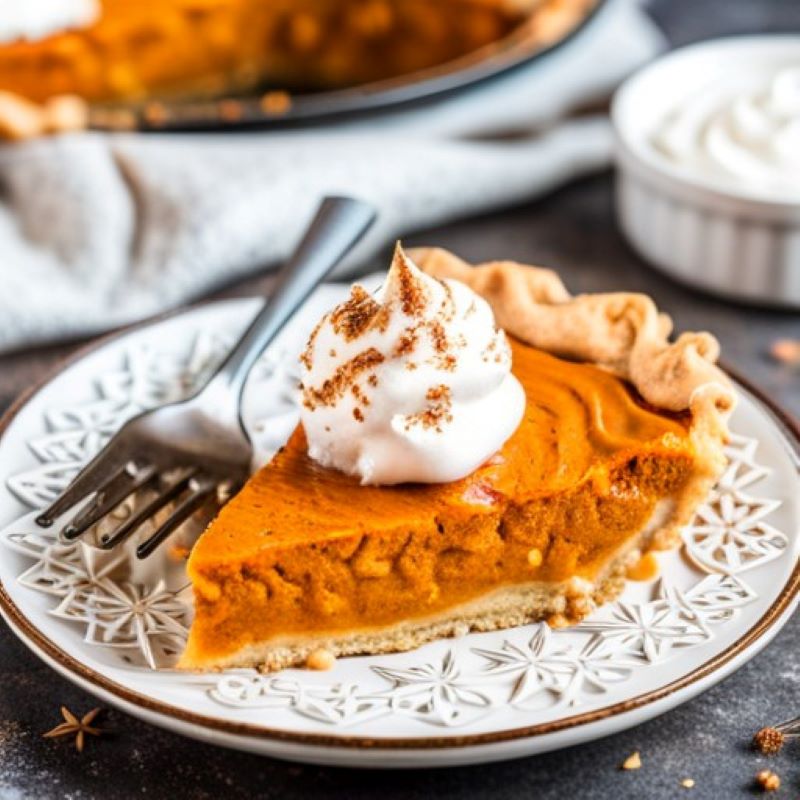 When you bake a sweet potato pie, your whole house will be filled with the most enticing fragrance of cinnamon, vanilla, nutmeg, ginger, and cloves. This recipe uses sweetened condensed milk, so it's not overly sweet, and you may like it even better than pumpkin pie!
Begin by making a nine-inch deep dish pie crust using your favorite recipe. I've also added my super easy Pattycake Pie Crust recipe here. No cold butter, no rolling pin; pat the dough in place with your hands. And you know what? If you don't want to mess with it, a store-bought pie crust is A-OK, too!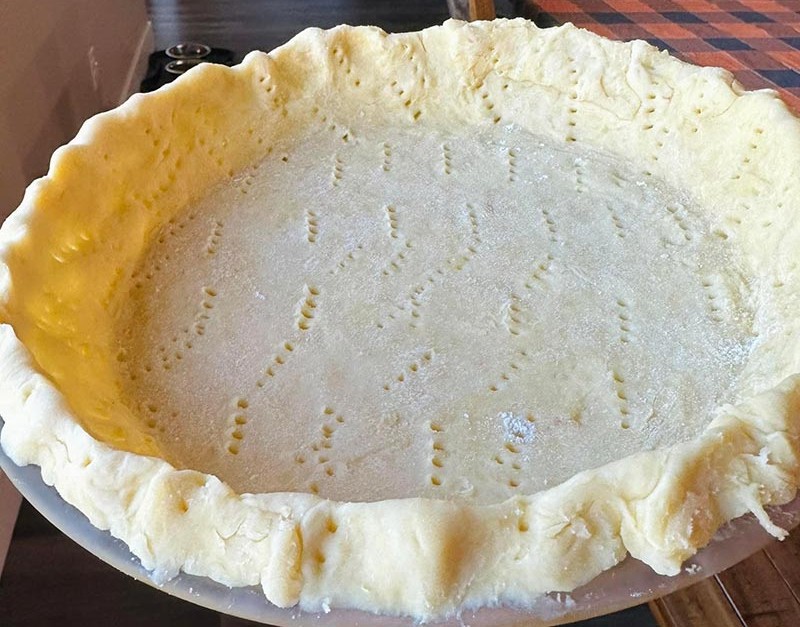 How To Make The Filling For Sweet Potato Pie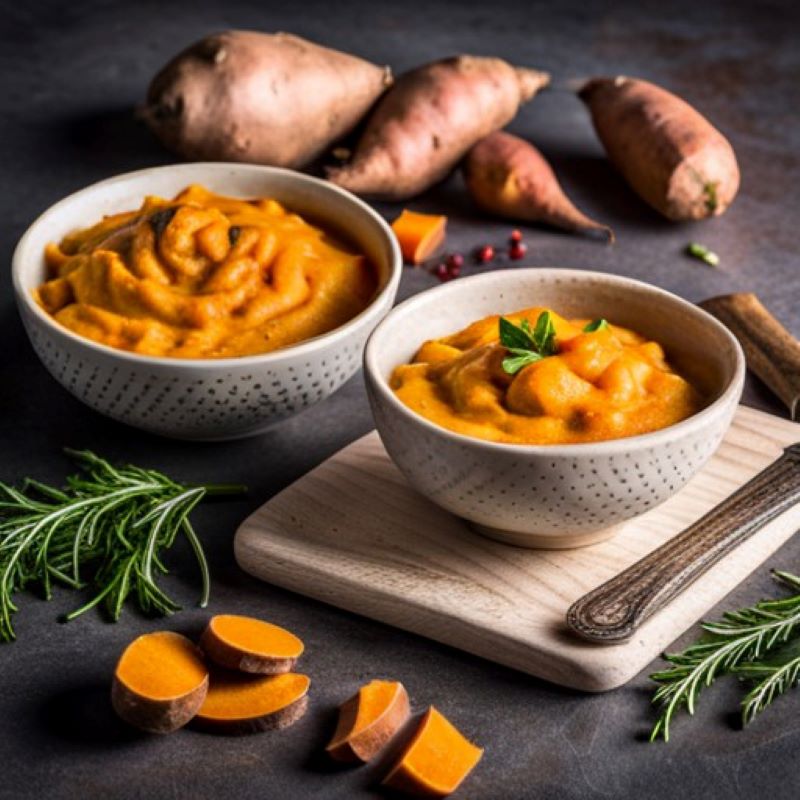 For a pie, you'll need about two cups of cooked, mashed sweet potatoes. There are several ways you can do this. You can peel and boil sweet potatoes until they are tender and mash them. You can bake or microwave the sweet potatoes, scoop out the flesh, and mash it. (Be sure you poke some holes in the skin with a fork before baking them.)
You can buy peeled, cubed sweet potatoes in the frozen food section and cook them, then mash them. (My research shows a one-pound bag should yield two cups of mashed sweet potato.) Easiest of all, you can use canned sweet potato puree. Your choice really depends on how much time you have.
Next, grab a big mixing bowl, put in the mashed sweet potatoes, butter, and sweetened condensed milk, and stir everything together until it's smooth.
Add the eggs, cinnamon, nutmeg, ginger, cloves, salt, vanilla, and orange zest (optional) and mix until combined. Pour this mixture into an unbaked nine-inch deep-dish pie shell. You are ready to bake this marvelous pie!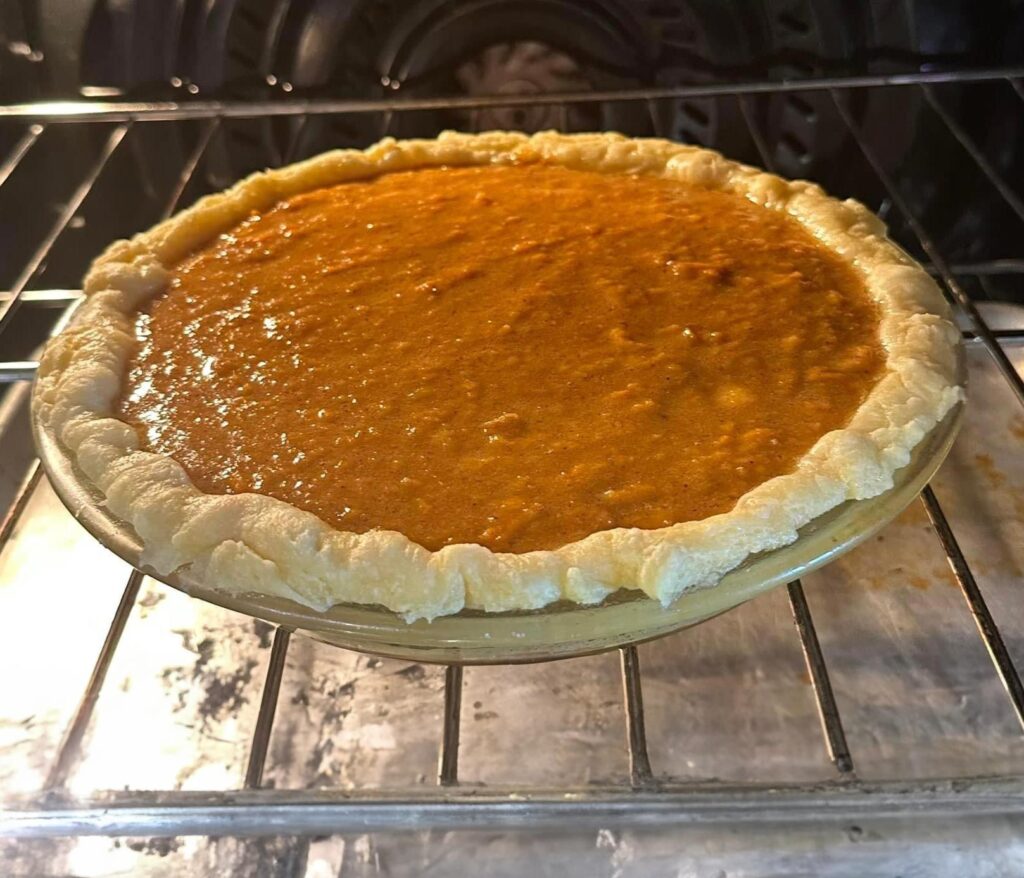 Bake the pie, uncovered, on a center rack, at 425 degrees for 15 minutes, then turn the oven down to 350 degrees and bake for about 30-40 more minutes or until the filling has set and the crust is golden brown. If the pie crust edges are getting too brown, you can protect them by using a pie crust shield. You can also cover the edges of the pie with aluminum foil halfway through baking.
Let the pie cool completely before cutting it! I know! It smells so good it's hard to wait!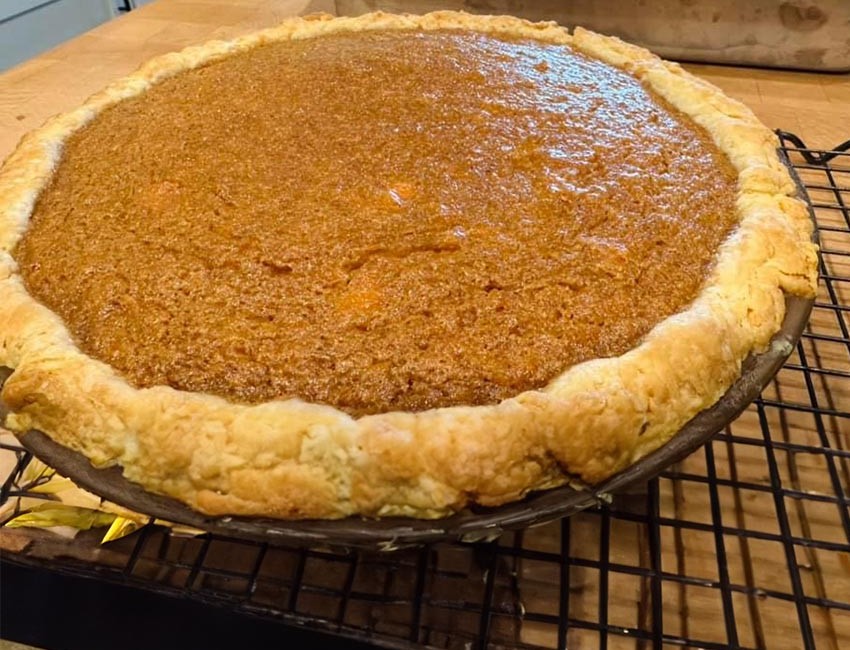 Why You Should Consider Trying Sweet Potato Pie
It may surprise you! Sweet potato pie has a unique sweet, rich, and slightly earthy flavor profile. The smooth, creamy texture is a delightful contrast to traditional fruit pies.
Sweet potatoes are a superfood, full of vitamins, minerals, and fiber. They are rich in vitamin A, which is important for vision, immune system, and skin health.
Sweet potato pie is a comfort food, a great dessert for gatherings, holidays, or when you're in the mood for something warm and cozy. You can get creative with toppings and vary the spices. You can do lots to make a sweet potato pie your signature dessert!
Yield: 10 servings
Patty Cake Pie Crust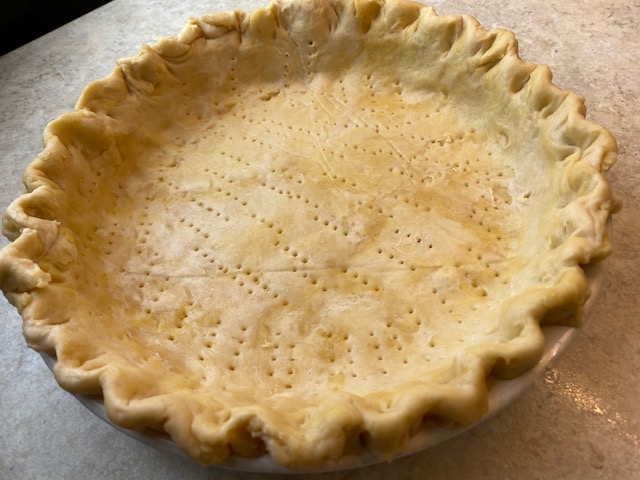 A quick and easy fool-proof pie crust recipe
Ingredients
1 3/4 cup all-purpose flour
1/2 tsp salt
1/2 cup vegetable oil
2 Tbsp water
1 Tbsp powdered sugar
2 drops yellow food coloring optional
Instructions
Combine all ingredients in a bowl and stir with a fork until all the flour is incorporated and the dough forms a ball.
Put the dough in the center of a 9" pie plate and using your hands, pat the dough gently into place.
You can flute the edges with your fingers.
If baking the crust without a filling, prick holes all over the bottom of the crust with a fork before baking.
Bake at 375 degrees until golden brown, about 12-15 minutes. Cool before filling.
Yield: 8 servings
Sweet Potato Pie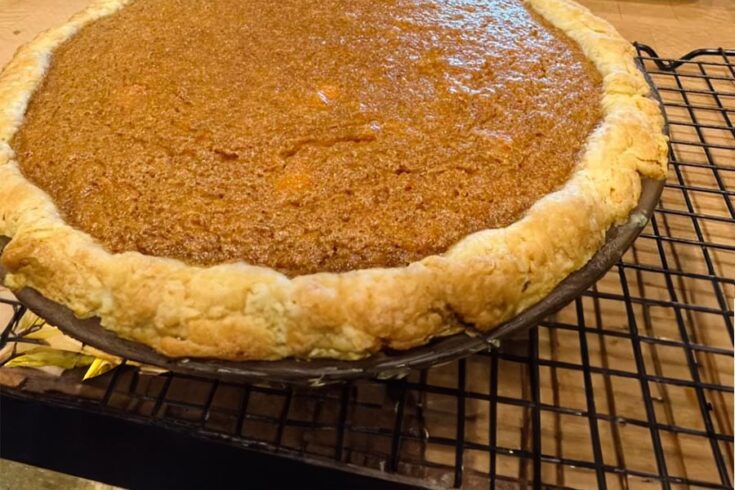 A wonderful, perfectly spiced custard-type pie made with mashed sweet potatoes and sweetened condensed milk so it is not overly sweet. It would be a fun addition to your holiday baking!
Total Time
1 hour
10 minutes
Ingredients
One 9 inch-deep dish pie crust, unbaked
2 cups mashed sweet potatoes
1/4 cup butter, softened
One 14-ounce can sweetened condensed milk
2 large eggs, lightly beaten
1 tsp orange zest (optional)
1 tsp cinnamon
1/2 tsp nutmeg
1/4 tsp ginger
1/8 tsp cloves
1/4 tsp salt
1 tsp vanilla
Instructions
Preheat oven to 425 degrees.
Put the mashed sweet potatoes, sweetened condensed milk, and butter in a large mixing bowl and beat until smooth.
Add the eggs, vanilla, salt, and spices, and blend well.
Pour the pumpkin mixture into the unbaked pie shell and bake it uncovered on the center rack at 425 degrees for 15 minutes.
Turn the oven to 350 degrees and bake for another 30-40 minutes or until the filling has set and the crust is golden brown.
If the pie crust edges are getting too brown, you can protect them by using a pie crust shield. You can also cover the edges of the pie with aluminum foil.
Cool the pie on a wire baking rack and allow it to cool completely.
Nutrition Information:
Yield:
8
Serving Size:
1
Amount Per Serving:
Calories:

510
Total Fat:

25g
Saturated Fat:

13g
Trans Fat:

0g
Unsaturated Fat:

11g
Cholesterol:

95mg
Sodium:

366mg
Carbohydrates:

64g
Fiber:

2g
Sugar:

45g
Protein:

9g
A Little Bit About The History Of Sweet Potato Pie
Sweet potato pie originates in the Southern United States and is closely associated with African-American cuisine. Its history is deeply rooted in both African and Native American culinary traditions. Over time, European settlers brought culinary traditions that included pies and pastries and adapted the recipes to their preferences.
Native Americans were cultivating and consuming sweet potatoes long before European settlers arrived. The use of sweet potatoes in traditional Native American cuisine likely influenced the development of sweet potato-based dishes in the Southern United States.
The fascinating fusion of these culinary influences resulted in sweet potato pie as it is known today. The dish became popular in the South due to the abundance of sweet potatoes and its association with local ingredients. Sweet potato pie became a cherished part of Southern cuisine, especially during holidays and special occasions.
Sweet potato pie shares similarities with other pie traditions, such as pumpkin pie. While both pies have similar flavors and textures, using sweet potatoes instead of pumpkin gives sweet potato pie its distinct identity we have grown to love. I sure hope you'll try this incredible pie.
What To Put On Top Of Your Yummy Pie
There are so many delicious options! This pie is perfect with a steaming mug of coffee and shared with friends.
Whipped Cream: A classic dollop of freshly whipped cream balances the richness of the pie.
Ice Cream: A scoop of vanilla or cinnamon ice cream creates a delightful contrast! Warm the pie just a bit!
Caramel Sauce: A little caramel sauce drizzled on top is pure heaven and adds an extra layer of sweetness!
Nuts: Sprinkle chopped pecans or walnuts on top of the pie before baking or as a garnish to add crunch!
We LOVE pie, all kinds of pie! Here are some of our most popular fall pie recipes and a couple of pumpkin recipes, too! Libby's New Pumpkin Pie Recipe, Butternut Squash Pie, No-Bake Pumpkin Cheesecake Bites, Pumpkin Scooter Pies With Bourbon Cream Cheese Filling.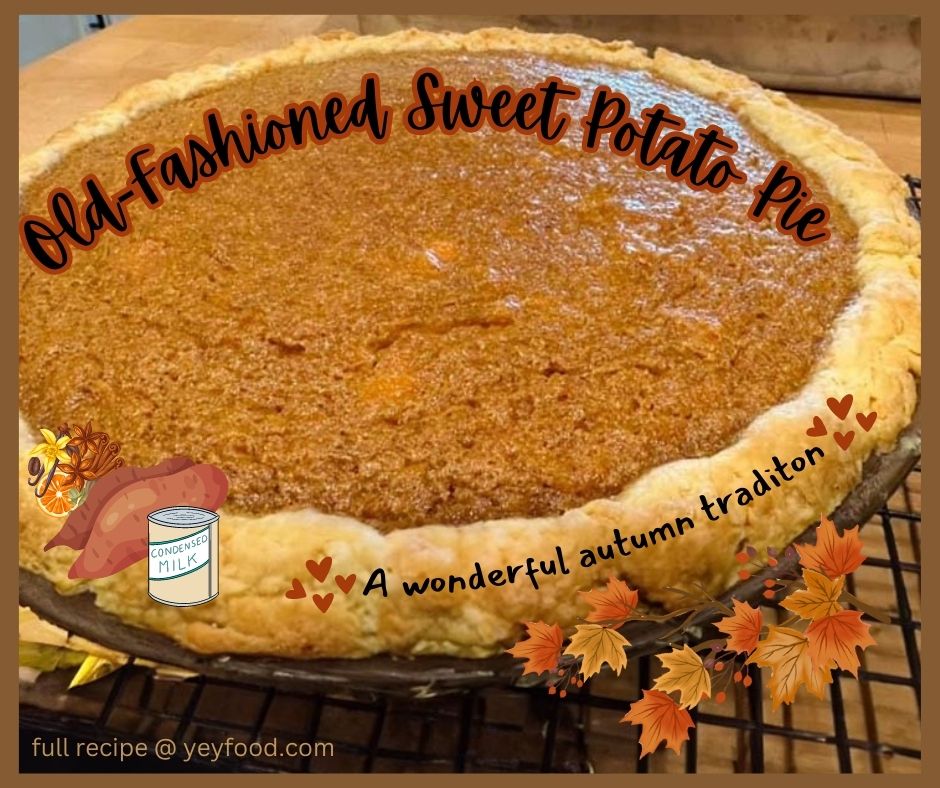 MORE RECIPES FROM US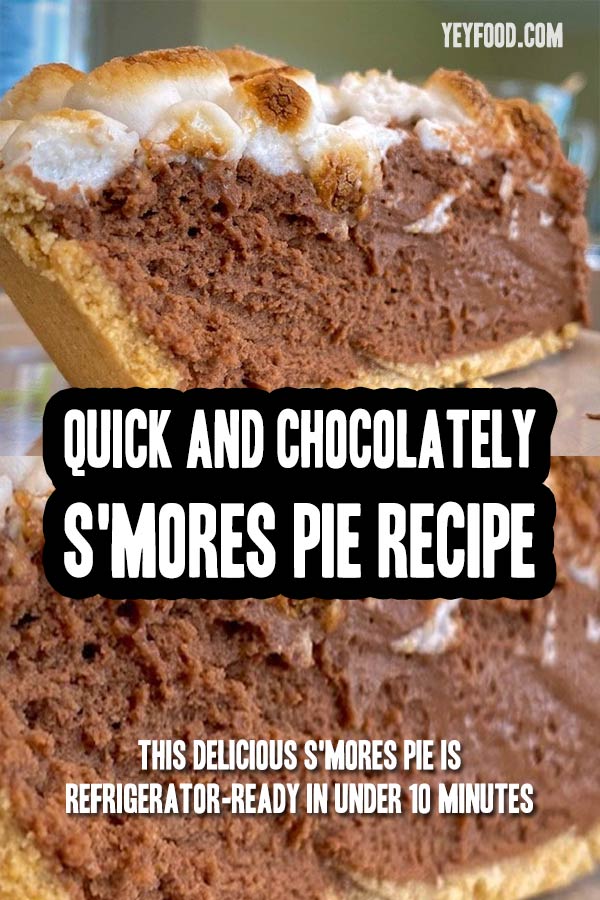 S'mores Bars How To Make Them Super Fast and Super Good
Two-Ingredient Mini Apple Pies
How To Make The White BBQ Sauce That's Fascinated Us Since 1925
German Sauerkraut Casserole With Bacon And Brown Sugar
If you like these recipes, you are our people! You can check some related articles below or search via categories on the right. But be warned; you will be on here for hours. Enjoy!