Easy Orange Cake Blender Recipe
Seriously, what could be easier than putting all the ingredients in a blender and making an orange cake that is tender, moist, fragrant, and bursting with mouth-watering orange flavor? It's easy and quick, and you will be in love with the delicious results!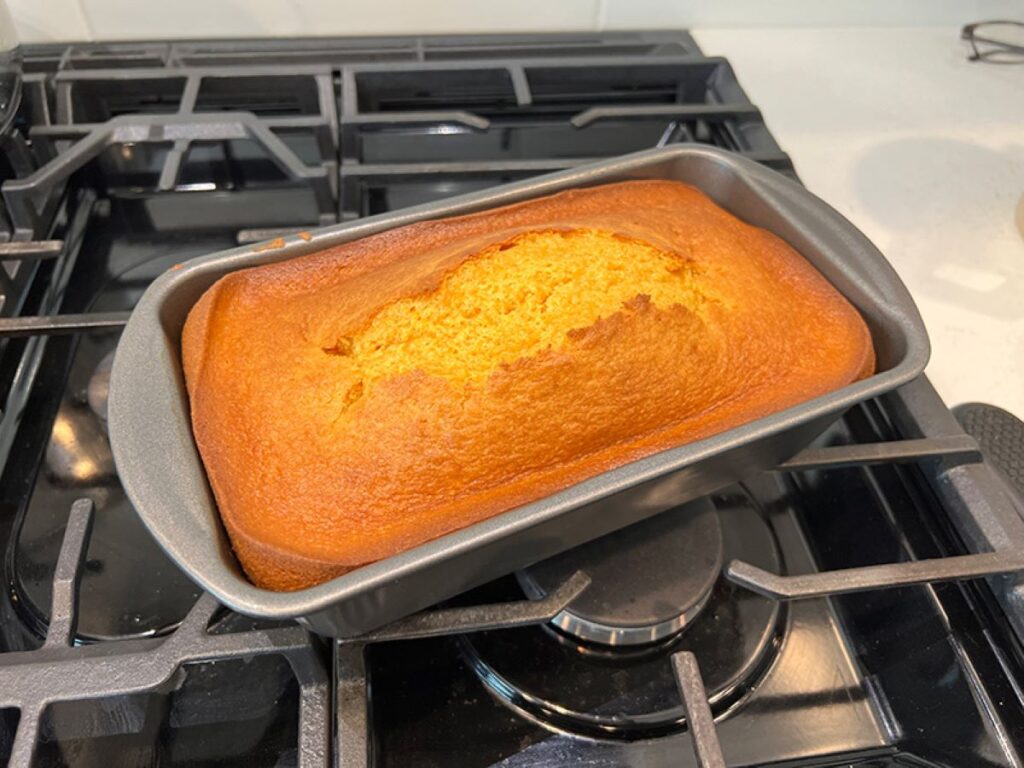 The result is a luscious orange cake loaf that will make a fabulous dessert or breakfast bread. Your family will devour it; you only need some basic pantry ingredients and one whole seedless, sweet orange!
Here Are The Ingredients You'll Need
You may have some of these in your pantry already!
Eggs
Granulated Sugar
One Whole Orange
Lemon Extract
All-purpose Flour
Baking Powder
Salt
Powdered Sugar
Equipment Required
Parchment Paper
Non-stick cooking spray
High Powered Blender such as a VitaMix or Ninja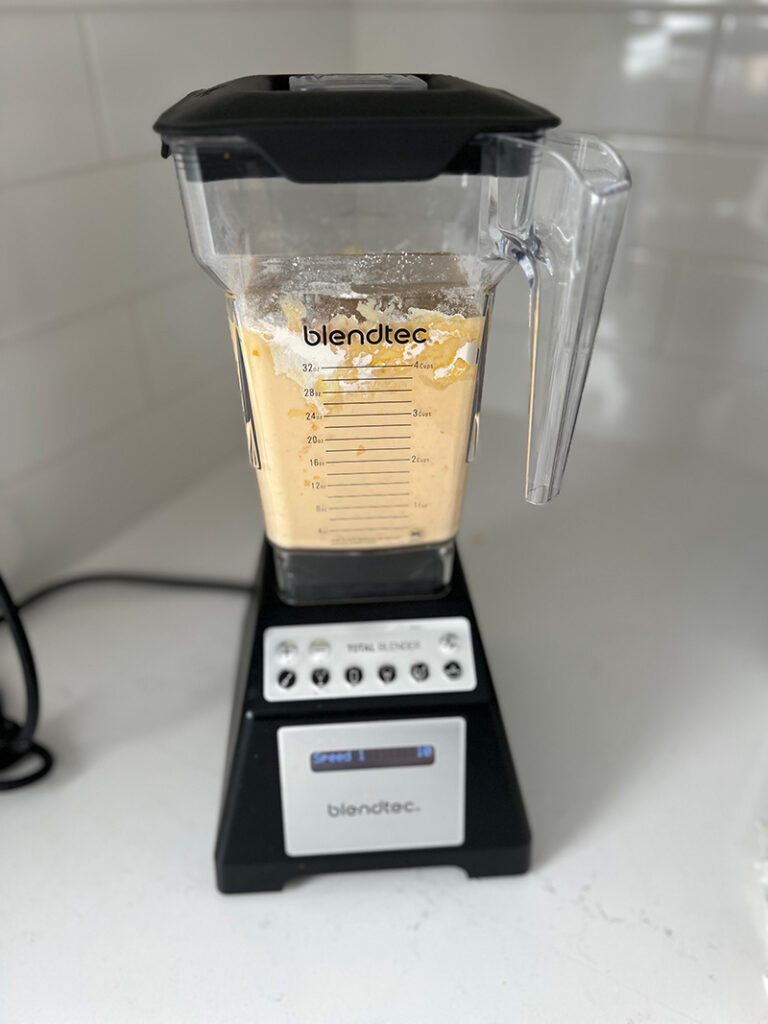 How To Make Blender Orange Cake
This recipe has taken the Internet by storm because it's so easy to make, unique, fast, and tastes so fantastic! Amazing! You really do use one whole sweet, seedless navel orange that you have washed well and cut into quarters! (Make sure if there are any rogue seeds in it, you remove them.)
Preheat your oven to 350 degrees because this cake goes together FAST! Line a loaf pan with parchment paper and leave a little hanging over the long sides to help lift the orange cake out of the pan when it's done baking.
Spray the pan and the parchment paper with some non-stick cooking spray and set it aside while you whip up this yummy cake!
Begin with the wet ingredients. Put the oil, eggs, lemon extract, and the quartered whole orange into the blender. Then add the flour, baking powder, sugar, and salt and blend everything for about 35-40 seconds until you have a thick, pourable batter. Do not over-blend this cake batter.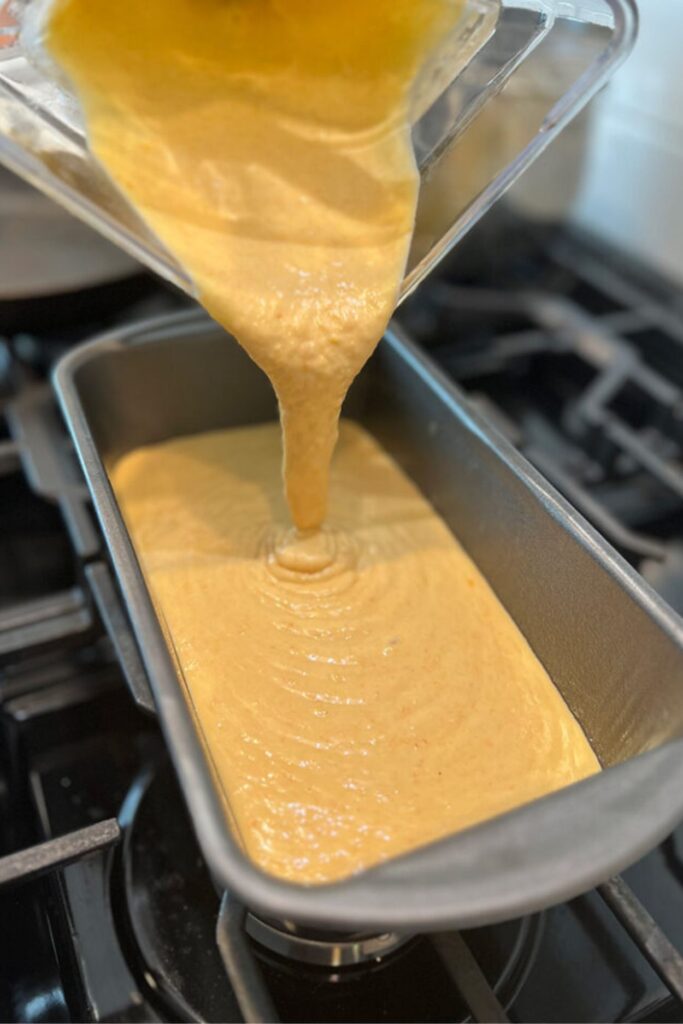 Bake the cake for about 45 minutes or until a toothpick or cake tester comes out clean when you poke the loaf halfway between the edge and the middle of the loaf. Let it cool in the pan for about ten minutes before lifting it onto a cooling rack. Dust it with powdered sugar if you like. Slice and enjoy!
Yield: 10 slices
Orange Blender Cake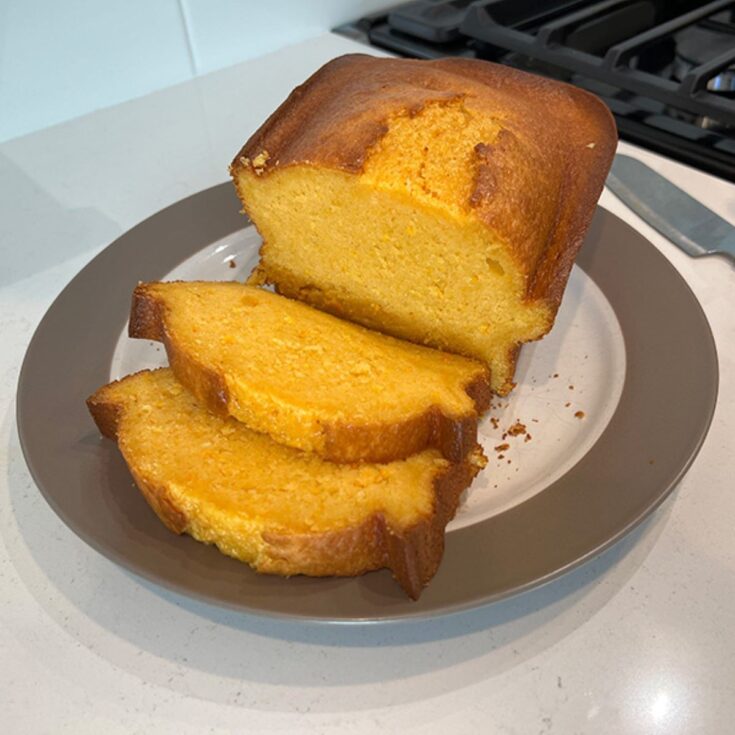 A recipe for a moist, tender loaf cake bursting with massive orange flavor!
Ingredients
1 whole seedless navel orange with the skin on , washed, cut in quarters, and any seeds removed
4 large eggs
¾ cup neutral oil such as canola, corn, or avocado oil
1 cup granulated sugar
1 teaspoon lemon extract (optional)
2 cups sifted all-purpose flour
2 1/4 tsp baking powder
½ tsp salt
Powdered sugar, for dusting (if desired)
Instructions
Preheat the oven to 350 F.
Line a standard loaf pan* with parchment paper and spray with baking spray. Leave some parchment paper overhanging the long edges of the loaf pan to help lift the cake out of the pan after baking.
Put the eggs, oil, lemon extract, and quartered orange into a high-powered blender, then add the flour, sugar, baking powder, and salt.
It's important to start with the wet ingredients so the blender does not get stuck.
Blend for 30 to 40 seconds or until a thick, pourable batter forms.
Pour the batter into the lined pan and bake for 45 to 50 minutes. To test if it's done, poke a toothpick or cake tester into the pan between the side and the middle. The tester should come out clean.
Remove the cake from the oven and let it cool for 10 minutes. Take the cake out of the loaf pan, and once it has cooled, dust it with powdered sugar, if you like.
Notes
*In the US, if a recipe refers to a standard loaf pan, it's generally 8 1/2 x 4 1/2 x 2 1/2 inches. It holds about 6 cups of batter and makes a one-pound loaf. Another common size is a 9×5 loaf pan. You can use this larger pan, but the loaf won't be as tall, and you may need to adjust the baking time.
Nutrition Information:
Yield:
10
Serving Size:
1
Amount Per Serving:
Calories:

423
Total Fat:

21g
Saturated Fat:

2g
Trans Fat:

0g
Unsaturated Fat:

17g
Cholesterol:

74mg
Sodium:

256mg
Carbohydrates:

55g
Fiber:

1g
Sugar:

34g
Protein:

6g
What To Eat With Orange Cake
This massively flavorful cake is perfect all by itself, but it would also make a fabulous dessert! Top it with whipped cream and strawberries or other fresh berries. Top it with a scoop of orange sherbet or vanilla ice cream. You may even want to try drizzling it with some chocolate syrup to mimic the taste of the famous chocolate orange!
You can store this orange cake on the counter, covered, for a few days, but you'll probably eat it before a few days have passed. The cake would also freeze well, and you might try making it into mini loaves and thrill someone with a delicious gift! Adjust the baking time for smaller loaves.
Here at yeyfood, we love everything orange and love it when we combine oranges with cranberries, too. Here are some recipes we hope you will enjoy! Orange Marmalade, Chocolate Orange Truffles, and Fresh Cranberry And Orange Sauce.
More tasty recipes from us: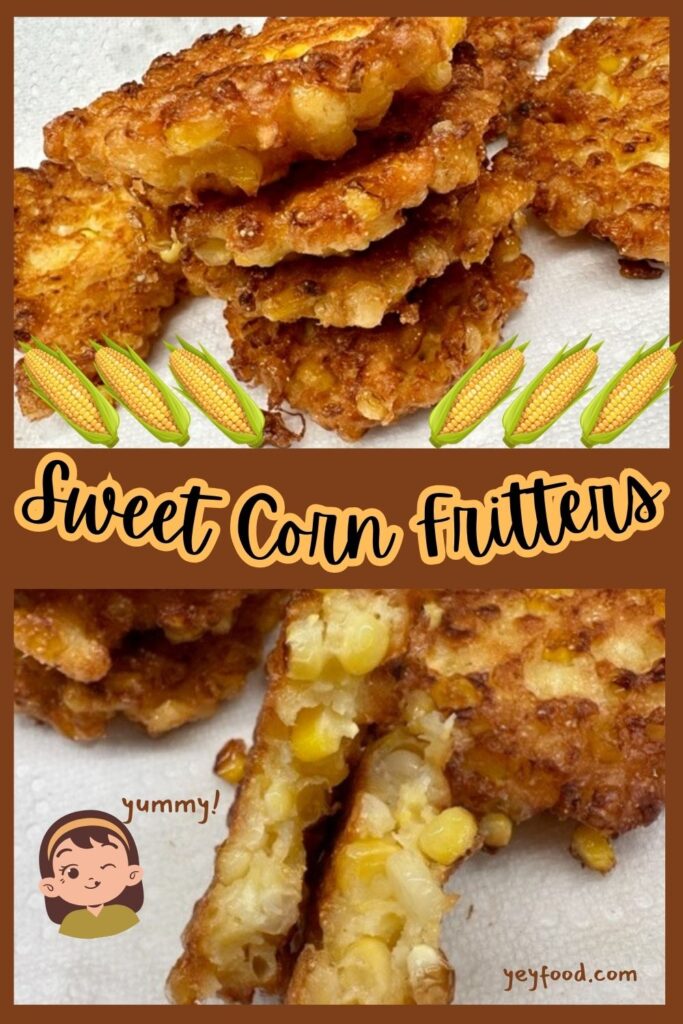 Easy 1 Pan Classic American Goulash
If you like these recipes, you are our people! You can check some related articles below or search via categories on the right. But be warned; you will be on here for hours. Enjoy!