An Enterprising Woman Created Legendary Sawdust Pie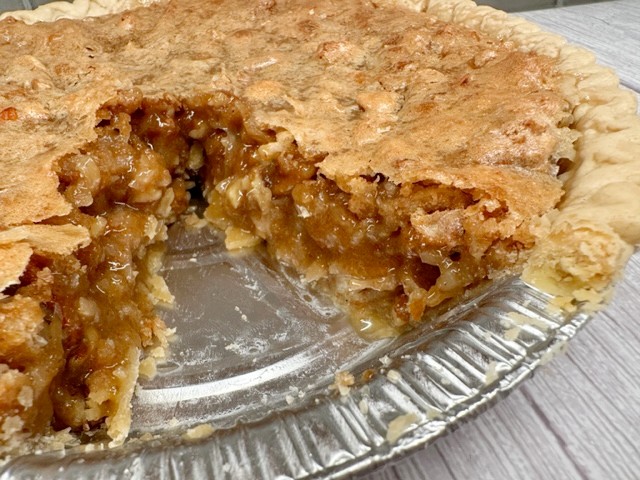 Let me put your mind at ease. There is no sawdust in Sawdust Pie. The pie got its unusual name because when you combine the ingredients; coconut, graham cracker crumbs, pecans, sugar, and egg whites; the mixture looks like sawdust, but it all tastes amazing when baked in a pie!
There is a business in Grand Rivers, Kentucky, a town of about 350 people, called Patti's 1880 Settlement. Patti Tullar and her husband Bill fell in love with the little community in 1975 and bought a motel. By 1977, the motel evolved into a restaurant, and the business prospered.
Patti's hospitality and amazing cooking skills brought hordes of customers, and many begged for her recipes, but Patti would not give them out. Her reputation grew and grew!
This pie became famous when Patti was contacted by Bon Appetit magazine in 1983 asking for her Sawdust Pie recipe, and Patti said yes. You can read about it here and see a picture of young Patti herself.
I love stories like this, especially when it involves making people happy by feeding them! Today, the two restaurants at Patti's 1880 Settlement serve over 350,000 people each year, and it has become a true tourist destination.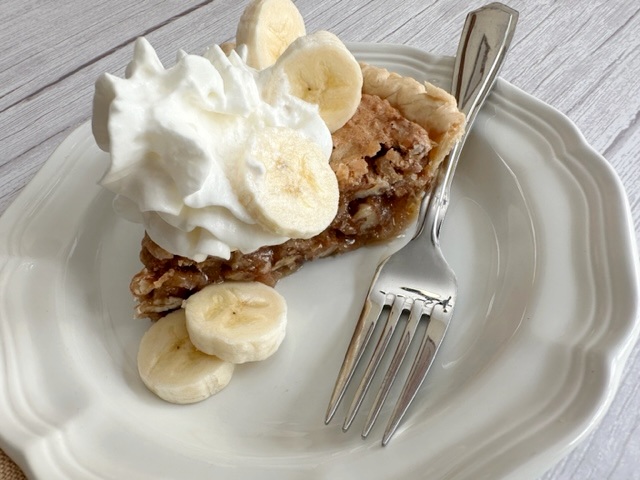 Here's How To Make Patti's Famous Sawdust Pie
Sawdust pie is quick and easy to make. The filling is the star of the show, so there's no shame in using a store-bought pie crust. However, if you want to make your own crust, here is the best pie crust recipe you will ever make, and it's so easy. I call it Pattycake Pie Crust.
This pie goes together fast, so turn your oven to 350 degrees before you begin.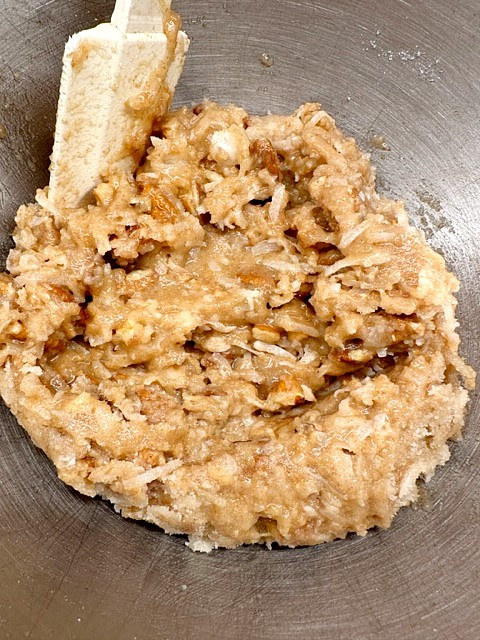 The recipe includes seven egg whites, so begin by separating the eggs. This is easiest to do when the eggs are very cold, right out of the refrigerator. Put the egg whites into a bowl and stir in the other ingredients. You don't need to get out your mixer; you only need a spoon or rubber spatula.
Pour that mixture into a prepared pie crust and pop it into the oven for about thirty-five minutes. You don't want to overbake it; the center should still be gooey, and it will set up a bit as it cools.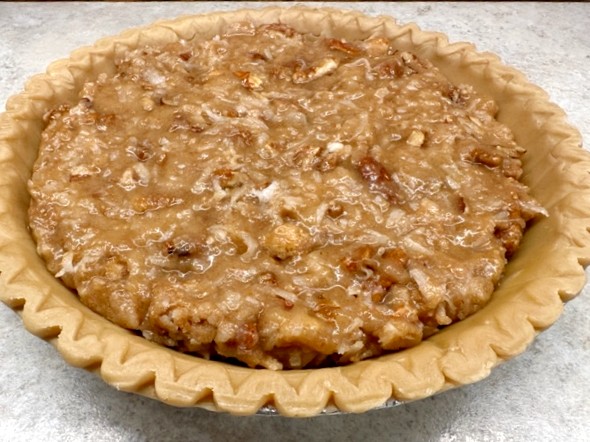 Here's what the baked pie looks like. The top will be golden brown and beautiful! You can put this pie in the oven when you sit down to dinner, and it will be ready to take out when you're clearing the table.
You can serve it warm, cold, or at room temperature, but if you serve it warm, you should let it cool for twenty or thirty minutes to set up. This may become your family's favorite pie!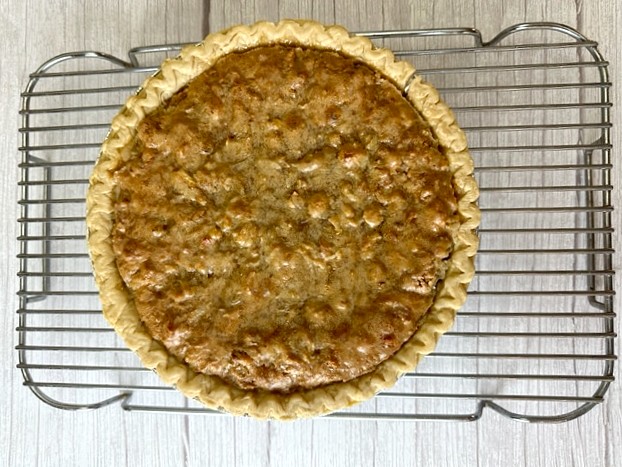 The pie is always served at Patti's restaurant with whipped cream and sliced bananas. That may sound a little odd, but it is the most amazing combination!
You may be wondering what to do with seven egg yolks. The first idea is to make homemade noodles using this recipe that only uses yolks.
Egg yolks can also be used to make some yummy Hollandaise that's wonderful on so many things! Here's an easy hollandaise sauce recipe for you from Amy, a fellow Nebraskan at House of Nash Eats!! You can also add extra egg yolks when you make scrambled eggs!
We adore all kinds of pie! Here are two of our most popular pie recipes, Lemon Meringue Pie and Coconut Cream Pie. What's your favorite pie? We hope you try Sawdust Pie! Let us know what you think!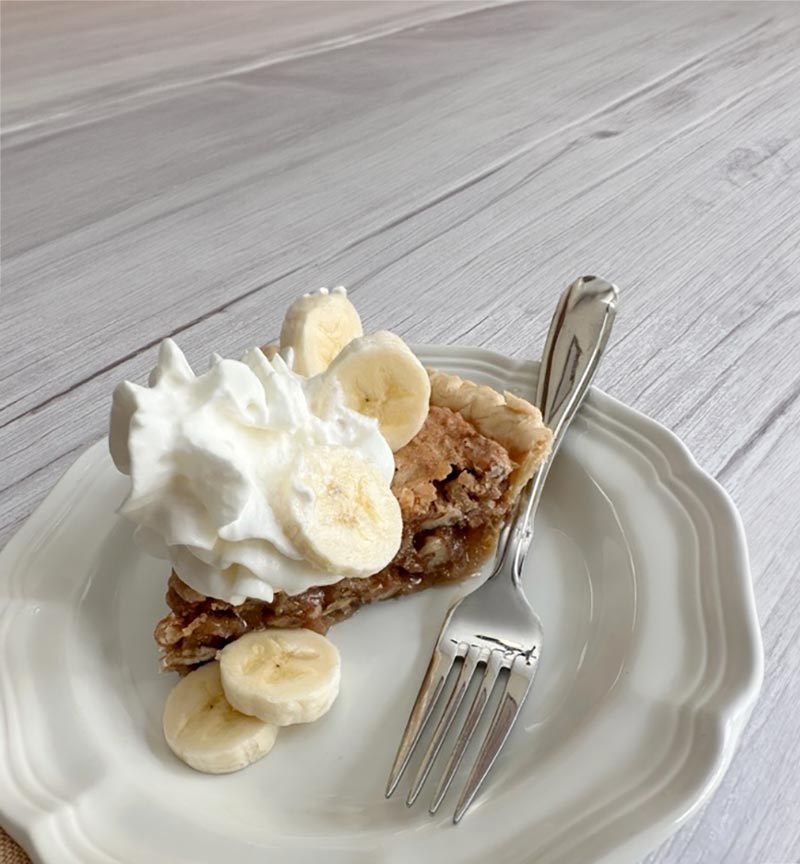 Printable Recipe:
Yield: 8 slices
Sawdust Pie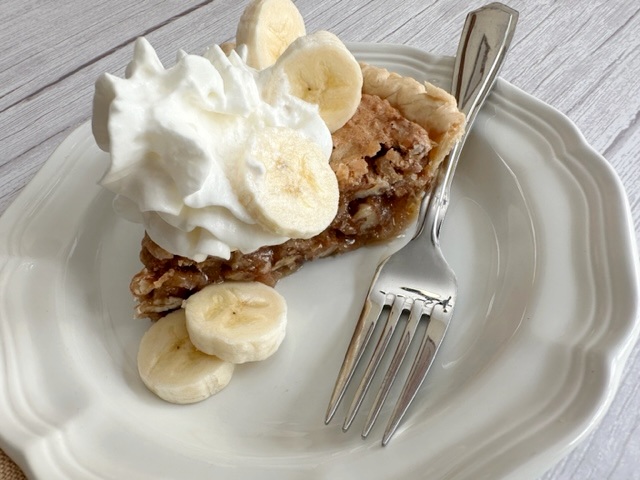 Sawdust pie became famous when Patti Tullar allowed Bon Appetit magazine to publish her "secret" recipe in 1983. It includes egg whites, coconut, pecans, and graham cracker crumbs. It is delightfully gooey with a crunchy, nutty top.
Ingredients
One 9-inch deep-dish pie crust
1/2 cups sugar
1 1/2 cups sweetened shredded coconut like Bakers Angel Flake coconut
1 1/2 cups graham cracker crumbs (about twelve full crackers if you are making your own crumbs)
1 1/2 cups chopped pecans
7 egg whites from large eggs
Whipped cream and sliced bananas for serving.
Instructions
Preheat oven to 350 degrees.
Put the egg whites into a large bowl and add the graham cracker crumbs, chopped pecans, sugar, and coconut.
Stir well with a spoon or rubber spatula, do not beat.
Pour the filling mixture into the prepared pie shell and level it.
Bake at 350 degrees on the center rack for about 35 minutes.
If you serve the pie warm, allow it to cool for twenty to thirty minutes to set up.
Serve with whipped cream and sliced bananas.
Cover and refrigerate the leftover pie.
Notes
You can substitute chopped walnuts for pecans.
Nutrition Information:
Yield:
8
Serving Size:
1
Amount Per Serving:
Calories:

549
Total Fat:

33g
Saturated Fat:

11g
Trans Fat:

0g
Unsaturated Fat:

20g
Cholesterol:

24mg
Sodium:

304mg
Carbohydrates:

58g
Fiber:

6g
Sugar:

29g
Protein:

9g
If you enjoyed this recipe, please share it on your social media! I would love for more people to try this delicious and easy-to-make dessert. If you have any questions or feedback, please feel free to leave a comment below. I would love to hear from you! Shhh… Join our secret foodie group on Facebook.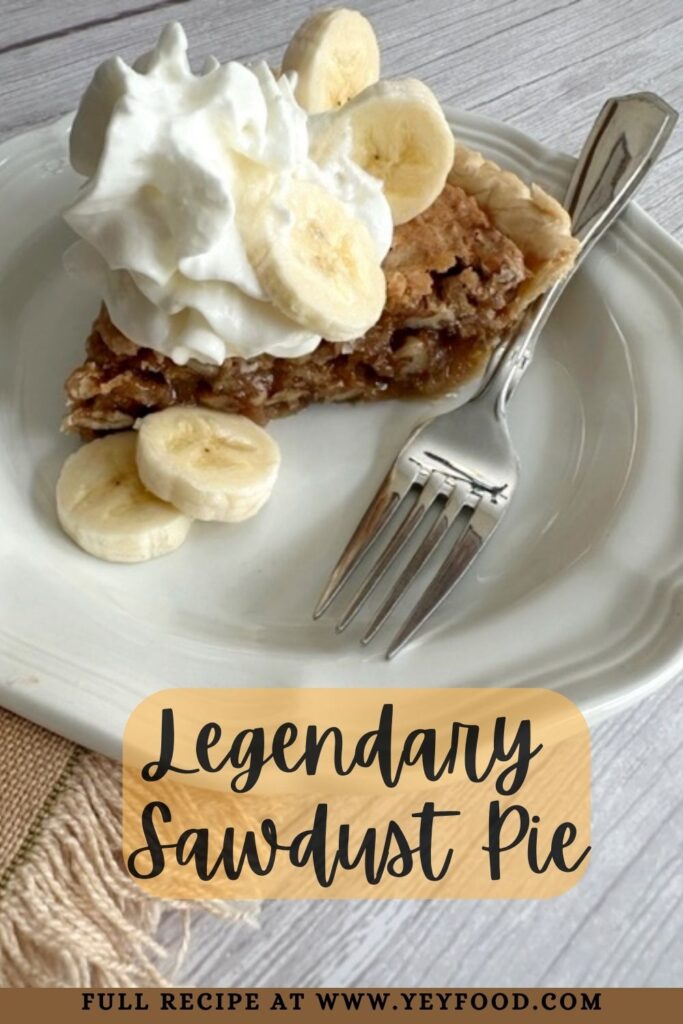 More family-friendly recipes for you: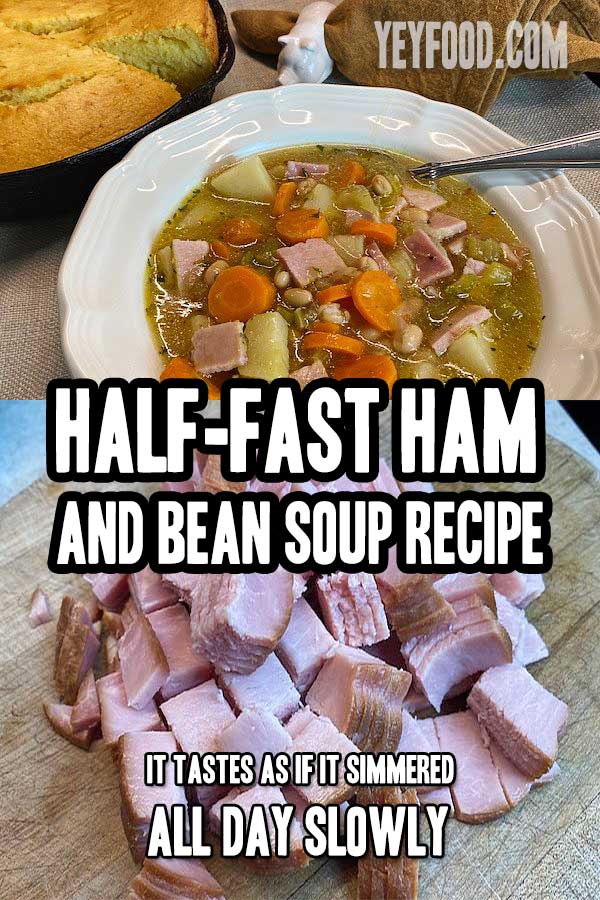 Easy 1 Pan Classic American Goulash
German Sauerkraut Casserole With Bacon And Brown Sugar
If you like these recipes, you are our people! You can check some related articles below or search via categories on the right. But be warned; you will be on here for hours. Enjoy!
So, please share this recipe on your social media accounts like Facebook, Instagram, Twitter, and Pinterest. We would be honored and ever so grateful; thank you!