Irish Stew With Guinness Recipe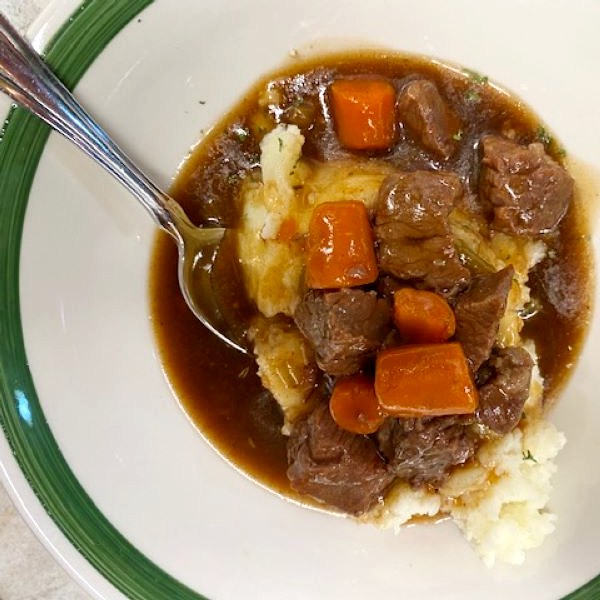 Irish Stew with Guinness sounds so darn good on a cold winter night. Good news! It doesn't take all day to make fork-tender beef, swimming with carrots and celery in amazing Guinness-infused brown gravy.
With your Instant Pot, an unforgettable meal of this classic stew is yours to enjoy in less than an hour. Serve it over creamy mashed potatoes. Aye, it's a wee bit of magic.
How To Conjur Up Culinary Magic Add Beer To Your Favorite Stews
Cooking with beer adds a deep, incredibly earthy flavor to savory dishes like chili and stew. We always add a bottle of beer to our chili. Never fear; you do not taste the beer, but it does transform the dish into something much more savory.
Beer is also great for roasting earthy vegetables like carrots, parsnips, turnips, and potatoes. These root vegetables are high in sugars, and the bitterness in beer pairs beautifully with them all.
You can use beer in marinades, batters, and sauces. Use it to deglaze a pan, in a slow cooker, and when you braise less tender cuts of meat. Beer contains enzymes that break down tough fibers in the meat. Beer also adds another layer of caramelly flavor.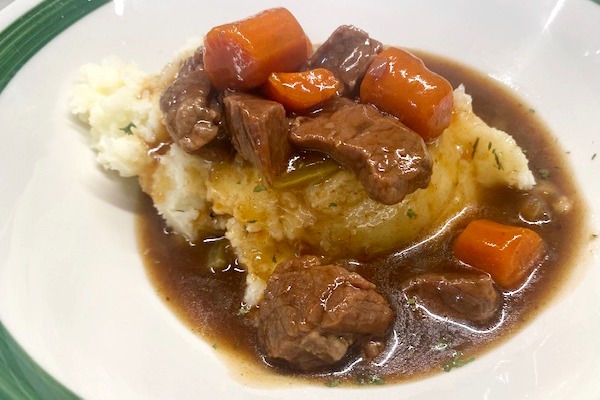 Hops are the green cone-shaped flowers of the Hops vine. Inside each flower are tiny yellow pods that give bitterness and aroma to beer. I have a huge hops vine in one flower bed. I train it to grow on an arched trellis because the fascinating plant can grow thirty feet in a season!
Brewers counteract the bitterness by adding malt, which gives beer its sweetness and balances the flavors.
The Anatomy Of Beer And Why Dark Beer Is Perfect For Irish Stew
Most beers are brewed with barley malt, a natural sweetener derived from barley. The variation in the color and body of a beer is determined by how darkly the malt is roasted. The darker the roast, the darker the beer that results. The roast affects the flavor of the finished beer.
The flavor of a light beer comes from the floral and fruity essences and the refreshing bitterness of the hops. Dark beers have a deeper, more complex set of flavors, including notes of chocolate and toffee that come from the malt.
Guinness is the most iconic of all Irish beers. It is so dark it is almost black, and it is very rich. Guinness the not-so-secret ingredient that gives the characteristic deep flavor and color to the gravy in this recipe. Irish Stew is the most beloved and flavorful of all stews, and the deep dark brown of this gravy is the best of the best.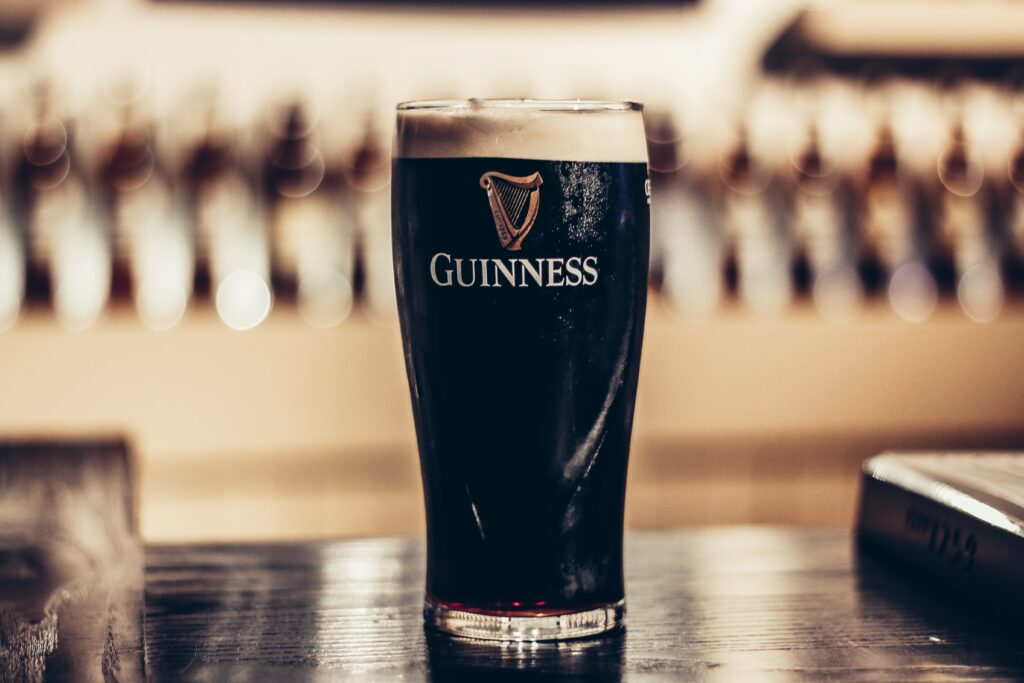 A Wee Bit Of Fascinating History About The Guinness Company In Ireland
The Guinness company was by brewer Arthur Guinness way back in 1759. He started his brewery in an abandoned building in a poor area of Dublin. The founder then made an amazing deal with the city. He rented the place for 45 pounds a year and signed a lease for 9,000 years.
Guinness is still brewed at St. James Gate, and the company still pays 45 pounds in rent each year. In American dollars, 45 pounds is about $61.00.
Today, Guinness is sold worldwide and is one of the most famous stouts. For centuries, a touch of Irish genius, a good quality product, a strong brand image, and clever advertising has kept it incredibly successful. The harp symbol as a logo dates back to 1862, making the Guinness logo one that has stood the test of time.
Here's How To Make A Fine Pot Of Irish Stew In About An Hour
Begin by cutting beef stew meat or a similar cut into chunky cubes about the size of ice cubes. Remove excess fat but leave some for the flavor! This step is easiest when the meat is just barely defrosted. Season the beef liberally with garlic powder and fresh ground pepper.
Pour a puddle of olive oil in the Instant Pot set to a high saute setting. Brown the cubes on all sides. Do not crowd the beef, or the meat will steam, not brown. You may need to do it in two batches to achieve a good brown, essential for a delicious gravy.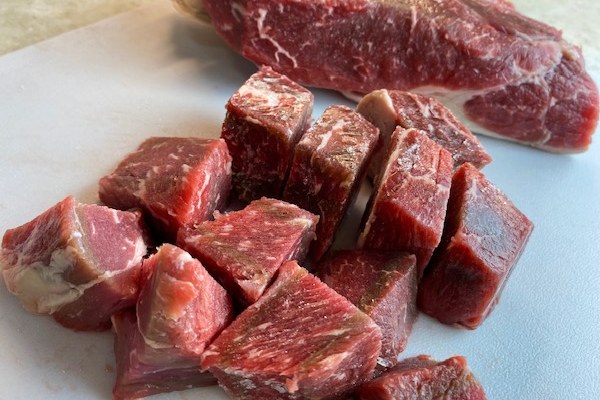 Chop celery coarsely and peel and slice carrots into thick chunks, too. You can add peeled, cubed potatoes to the stew if you like. We prefer to serve it over mashed potatoes at our house.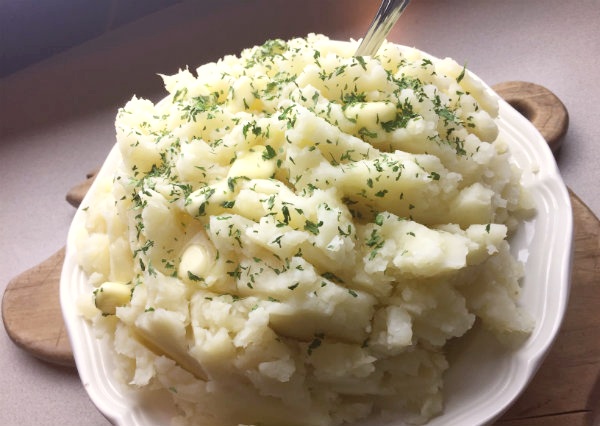 Pour about one-half a bottle of Guinness beer (more if you prefer) and four cups of water over the beef. Scrape up every bit of the browned bits from the bottom of the pot and stir into the liquid.
Now add a bay leaf or two, two heaping tablespoons of Better Than Bouillon beef base, and about two teaspoons of dried thyme and the instant minced onion. Set the Instant Pot to pressure cook on high for 35 minutes. Drop pressure and remove the lid.
Thicken with a slurry of corn starch and water to your desired consistency. Ladle into large bowls over mashed potatoes for an incredible dinner! Be sure to have some wonderful bread to sop up all the gravy and mop the bowl clean!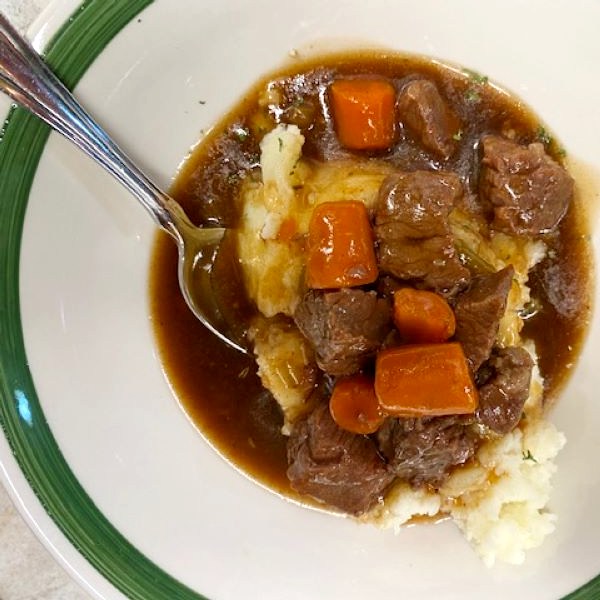 Yield: 6 servings
Irish Stew With Guinness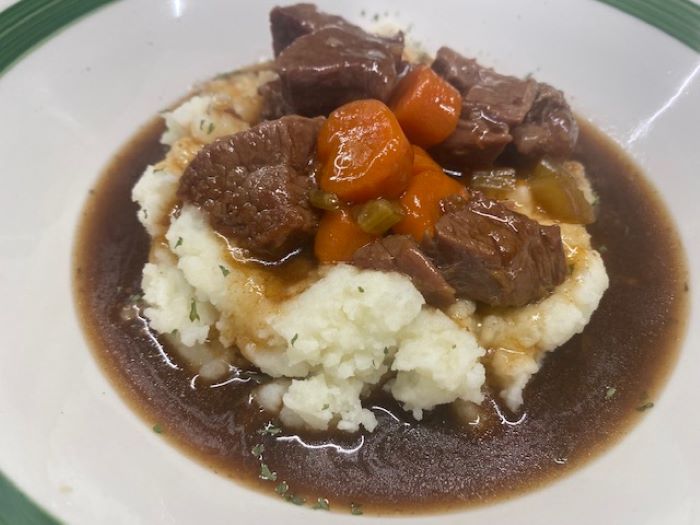 A hearty traditional beef and vegetable stew you can make in about an hour with an Instant Pot.
Ingredients
1.5 to 2 pounds of lean beef stew meat or chuck steak
2-3 Tbsp olive oil
Coarse ground pepper to taste
2 tsp of garlic powder or to taste
2 tbsp instant minced onion or to taste
4 cups water
2 heaping Tbsp Better Than Bouillon beef base
3/4 cup Guiness beer or more to taste (use less water if you use more beer)
1-2 bay leaves (remove before serving)
2 tsp dried thyme
2 cups coarsely chopped celery
2 cups peeled and thick-sliced carrots
3 Tbsp corn starch well blended into 1/2 cup cold water for slurry
Instructions
Season meat with garlic powder and pepper.
Pour olive oil in Instant Pot set to saute high and brown beef cubes in two batches if necessary to achieve a deep brown color.
Deglaze pot when you add water and beer. Stir brown bits into the liquid.
Add carrots, celery, bouillon, thyme, bay leaves, celery and carrots, minced onion, water, and beer to Instant Pot.
Pressure cook on high for 35 minutes.
Drop pressure and thicken with a slurry made from corn starch and water. Add slurry gradually; you may not need all of it.
Serve over mashed potatoes or colcannon.

We think of Irish stew as a meal served on St. Patrick's Day, but when it's this easy to make, we hope you serve it often! The Irish usually make this dish with lamb, but beef just works here in Nebraska with our apologies to the Emerald Isle! Have you ever made Irish stew?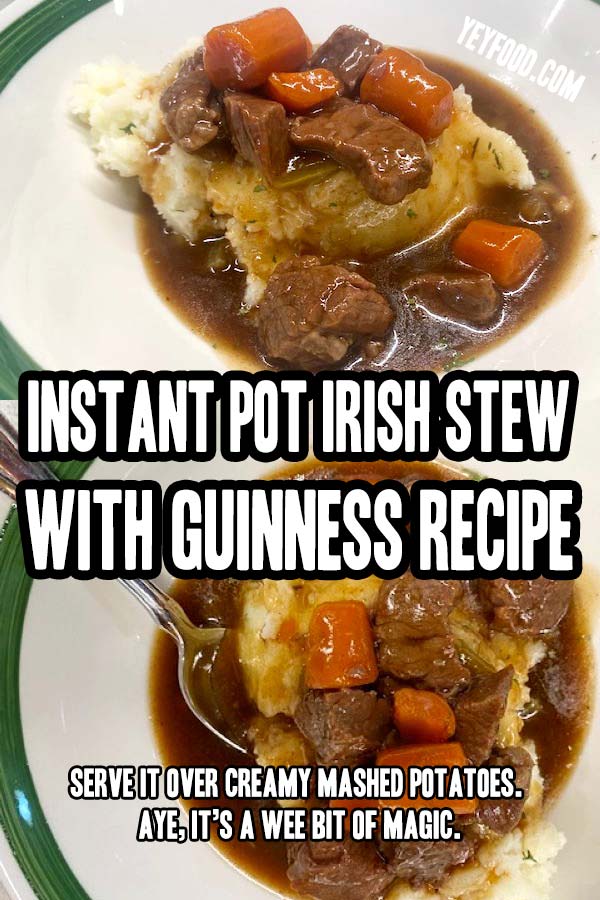 MORE OF OUR QUICK AND EASY FAMILY-STYLE RECIPES: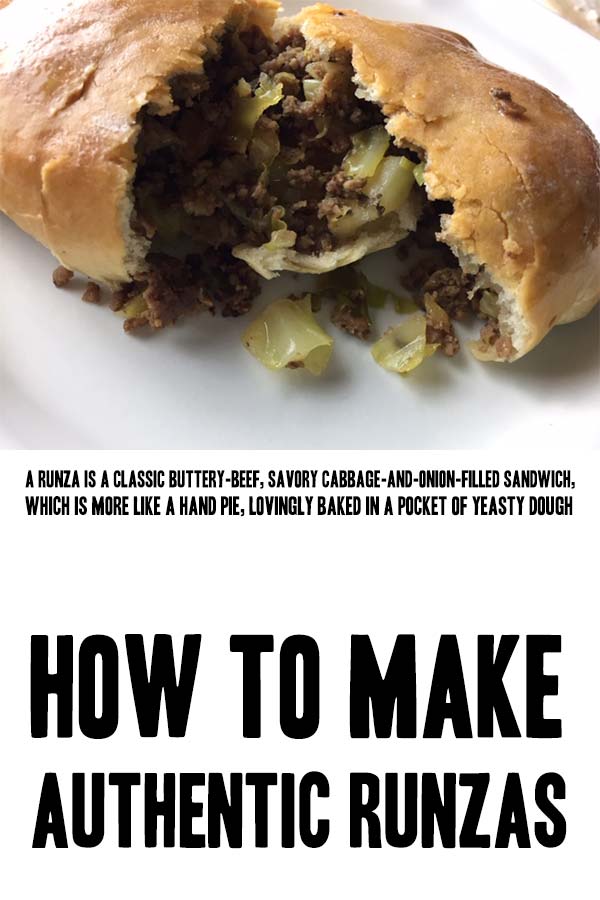 The Ultimate Bread and Butter Pickle Recipe
The Number 1 Practically Perfect Poppy Seed Bread
Oven-baked Steak With Brown Gravy
If you like these recipes, you are our people! You can check some related articles below or search via categories on the right. But, be warned; you will be on here for hours. Enjoy!