These "German Eggs" Are Hearty And Loaded With Flavor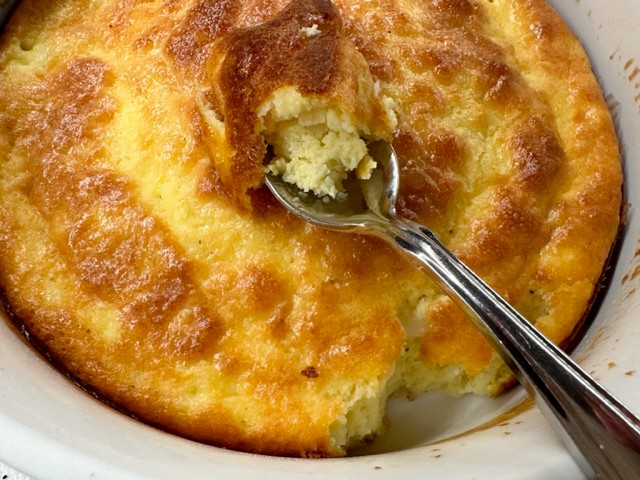 I could eat breakfast or brunch for every meal, so the minute I saw this brunch dish recipe, I had to try it! This tasty casserole is amazing! I'm not sure why it's called "German eggs," but the name sure got my attention!
German food is a favorite of mine, and it is loved worldwide because while it is simple, it is hearty and loaded with flavor. This brunch casserole is no exception. German eggs are satisfying, but they aren't heavy. The cottage cheese in the recipe keeps the texture light.
This dish is easy to make ahead of time, and it's easy to double the recipe for a larger crowd. You can also bake it in ramekins or even muffin cups for individual servings, and it tastes great reheated in the microwave!
The ingredients are very simple and easy to find. You probably already have some of them on hand. It includes all the basics of a yummy brunch dish with eggs, cheese, and yummy Ore-Ida Hash Browns!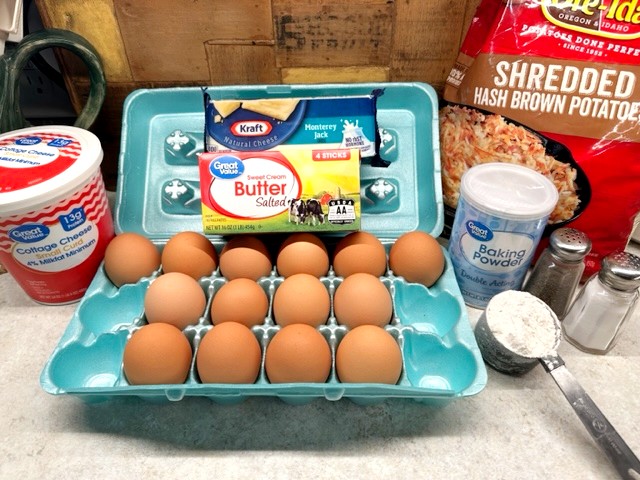 It can be a breakfast or brunch dish and a wonderful light meatless lunch or supper dish. For a beautiful presentation, serve it with a pretty green vegetable like broccoli or asparagus.
How To Make German Eggs For The Loveliest Brunch Dish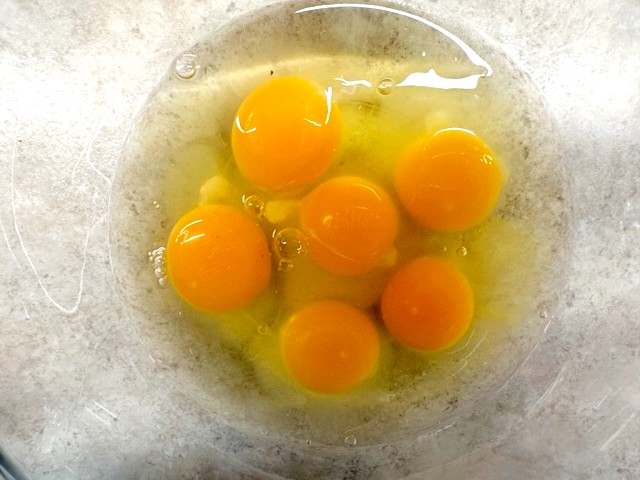 I buy my fresh eggs locally from a loveable gal named Steph, who raises happy hens. The yolks are a deep golden yellow, and they taste incredible. Aren't they beautiful?
Her prices are better than the grocery store, but that's not why I buy them from her. I love locally sourced food and knowing it is fresh. I also like to know the person I buy from. I can't wait for the farmer's markets to open again!
This brunch dish does not take much time to make, so preheat your oven to 350 degrees and grease a casserole or baking dish. Begin by beating six large eggs in a mixing bowl until they are light and fluffy. Drizzle one-fourth of a cup of melted butter into the eggs and continue beating until it is well incorporated.
Next, beat in the cottage cheese, then the flour and baking powder. Then, add the shredded cheese. Like always, I suggest that you shred cheese from a block.
Bagged cheese doesn't melt as well because it is coated with a product that helps keep the shreds from sticking together. I used my immersion blender for most of the process.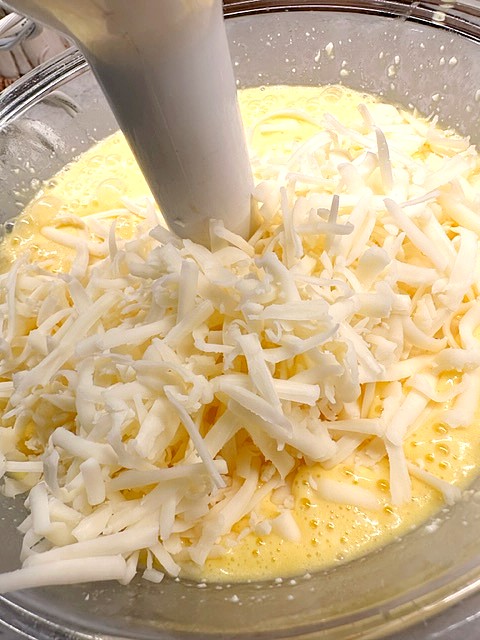 Finally, fold in the hash browns and pour the mixture into your greased baking dish.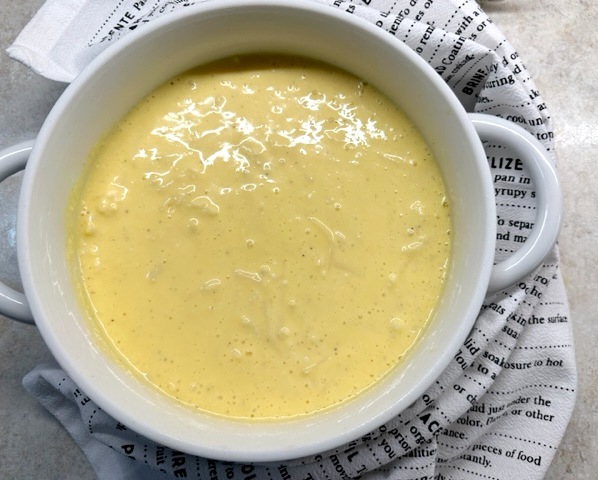 Bake for about 40 minutes until the top is a beautiful shade of golden brown.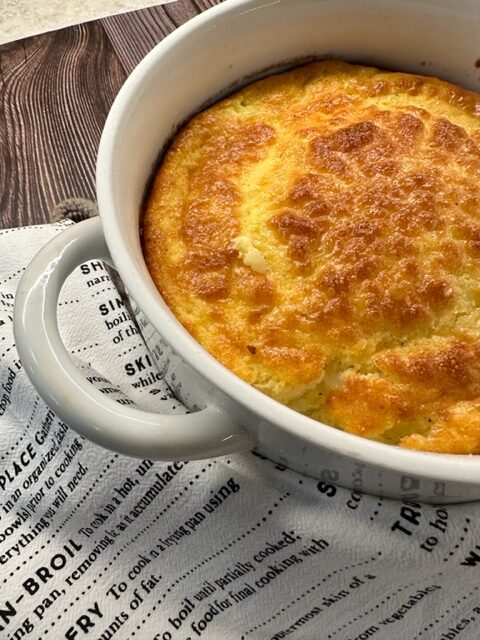 We ate it for brunch after church the first time I made this. I served it with bacon and some grainy buttered toast! See what a light, fluffy texture it has? It tastes great with some ketchup!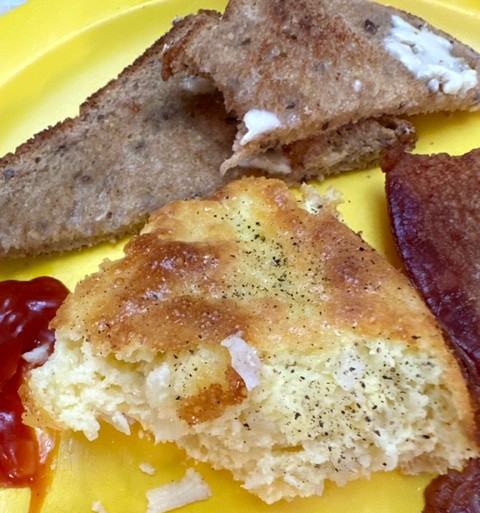 I'm looking forward to making a double recipe in a thirteen-by-nine-inch casserole dish when we spend a weekend at our daughter's cabin at the lake this summer!
When we do, I plan to have chopped tomatoes, green onions, salsa, more shredded cheese, ketchup, and chopped green peppers to serve alongside it. There are always some hungry boys around, so we'll make sure there is plenty of fruit, crisp bacon, and sausage, too.
Here is the easiest way I know to make perfect bacon every time in your oven!!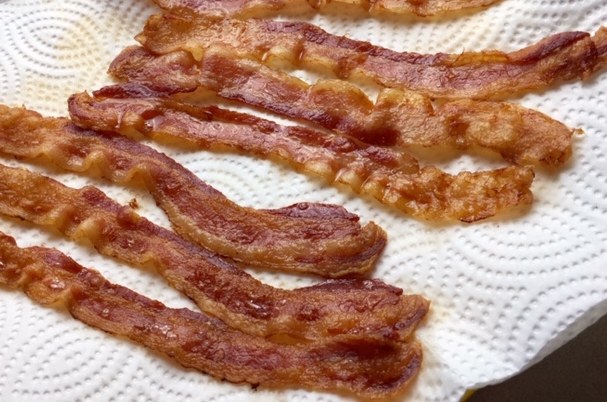 Some home-baked cinnamon rolls would be perfect with this brunch dish, and they are easy to make. In fact, after a few times, you'll be able to make them without a recipe and know when the dough is ready just by how it feels!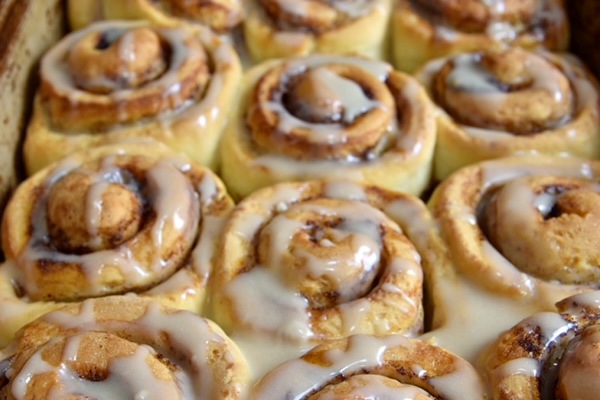 Yield: 6 servings
German Eggs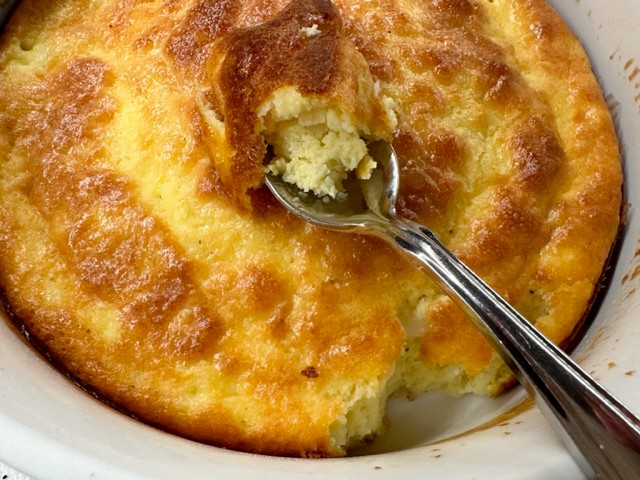 Here's a wonderful brunch dish with all the basic breakfast ingredients; eggs, cheese, hashbrowns, plus butter and cottage cheese for a hearty but fluffy casserole that's easy to do ahead.
Ingredients
6 large eggs
1/4 cup butter, melted
One cup small curd creamed cottage cheese, full fat
2 cups of grated Monterrey Jack cheese
2 cups frozen shredded hash browns
1/4 cup all-purpose flour
1 tsp baking podwer
salt and pepper to taste
Instructions
Preheat the oven to 350 degrees.
Grease a casserole or baking dish.
Beat the eggs until fluffy, drizzle in melted butter, and beat until well blended.
Beat in the cottage cheese, then the flour and baking powder.
Fold in the shredded cheese and hash browns.
Pour the mixture into your greased baking dish.
Bake for about 40 minutes until the top is a beautiful shade of golden brown.
We think breakfast and brunch are the very best meals! Here are some of our favorite recipes for that special time of day! Creme Brule French Toast, Buttermilk Pancakes, and Seven Minute Avocado Toast. What are your favorite breakfast and brunch dishes?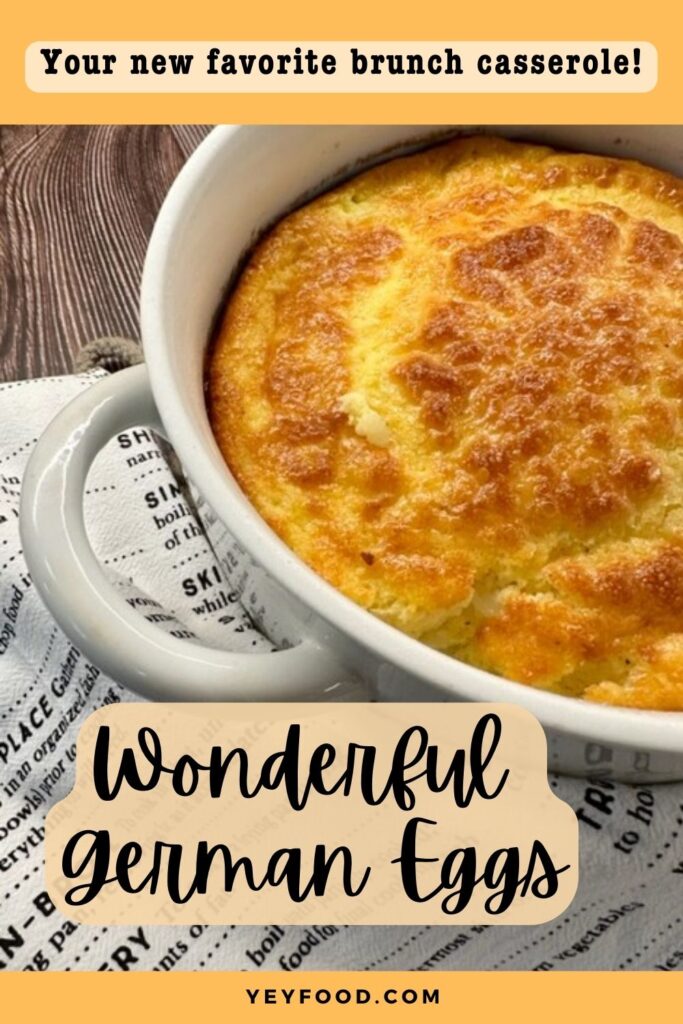 More recipes from us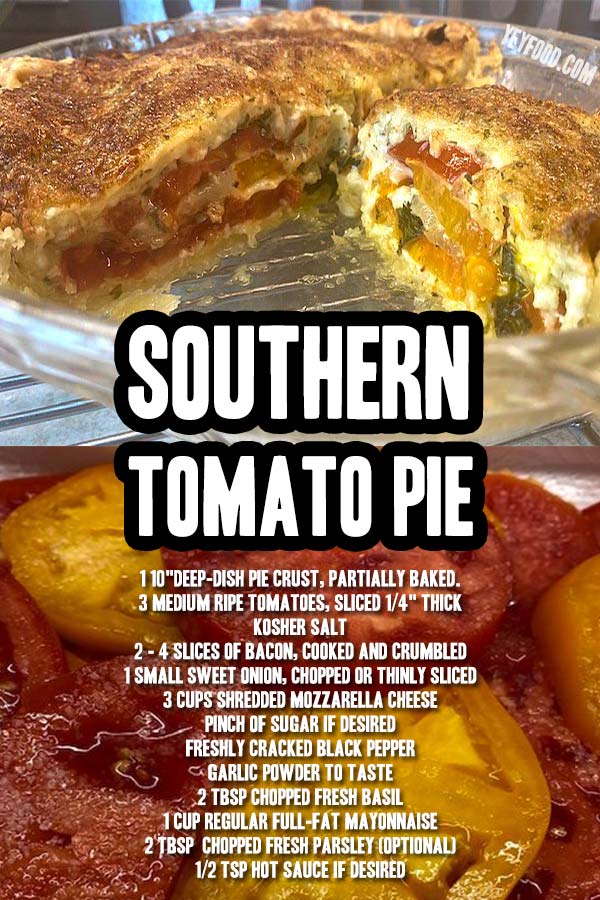 S'mores Bars How To Make Them Super Fast and Super Good
How To Make The White BBQ Sauce That's Fascinated Us Since 1925
German Sauerkraut Casserole With Bacon And Brown Sugar
If you like these recipes, you are our people! You can check some related articles below or search via categories on the right. But be warned; you will be on here for hours. Enjoy!
So, please share this recipe on your social media accounts like Facebook, Instagram, Twitter, and Pinterest. We would be honored and ever so grateful; thank you!