Make It For Incredibly Moist And Flavorful Chicken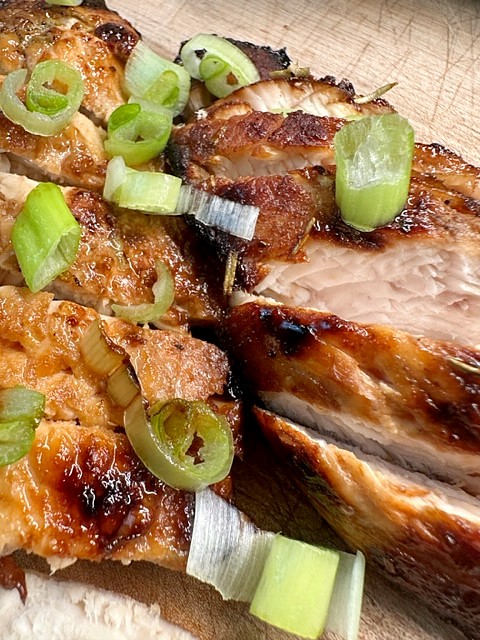 This simple chicken marinade makes chicken taste amazing! The chicken we buy in the supermarket today does not have a lot of flavor, but it is an excellent source of lean protein, and we can make it taste almost any way we want with the right ingredients.
Not only does the marinade make the chicken taste fabulous, but it also LOOKS incredibly appetizing. It stays tender and moist no matter how you cook it! The list of ingredients in this marinade is longer than some, but each thing adds to the depth and complexity of flavor, the beautiful crust, and the moist and tender meat we crave.
Let's Take A Look At Everything In This Simple Chicken Marinade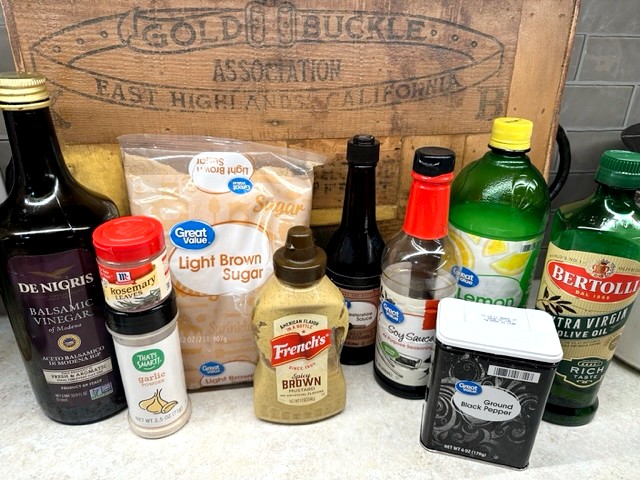 Let's break it down by some of the ingredients in this simple chicken marinade and how they each work to make the most delicious chicken you ever ate; it's a magic mixture!
Olive oil: Adds moisture and helps to prevent the chicken from drying out during cooking. It creates a barrier that helps to seal in moisture and preserve tenderness. Olive oil also contributes a rich, fruity flavor to the marinade, enhancing the overall taste of the chicken.
Balsamic Vinegar: Balsamic vinegar adds a sweet and tangy flavor and contains acids that help break down proteins in the chicken. This tenderizing effect allows the marinade to penetrate the meat for a more tender and juicy texture. Balsamic vinegar also contributes to the caramelization process.
Soy Sauce: Adds a savory and umami flavor to the chicken, providing a rich and savory note. It also contains enzymes that help break down the meat's proteins, resulting in a more tender texture.
Worcestershire Sauce: Adds complex and tangy flavor to the chicken. It contains a blend of ingredients like vinegar, molasses, tamarind, and various spices that add depth and richness to the marinade, and the acid in it also helps tenderize the chicken.
Brown Sugar: adds a subtle sweetness to the marinade, enhancing the overall flavor profile of the chicken, and the natural sugars contribute to the flavorful and pretty crust on the chicken.
It also attracts and helps retain moisture to keep the chicken juicy and helps keep it from drying out during cooking. Finally, brown sugar helps balance acidity or saltiness in the marinade for a well-rounded flavor profile.
Rosemary and Garlic: These herbs are the classic seasoning for all chicken dishes.
Measure the ingredients into a bowl and whisk them together!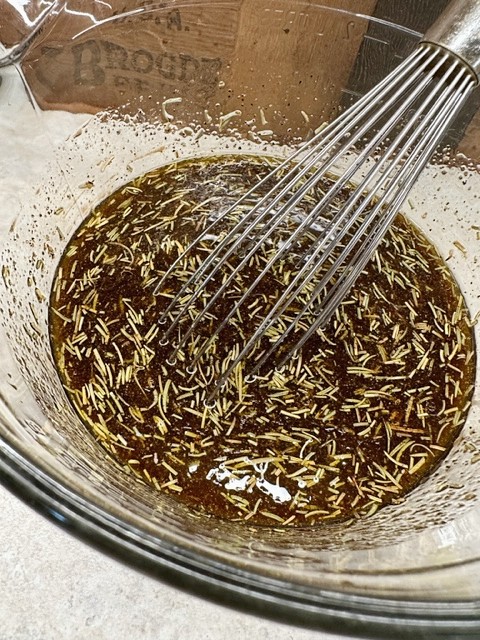 You can marinate whole chicken breasts, but I cut the boneless, skinless chicken breasts into strips about one and one-half inches wide so the marinade could really soak in, and it wouldn't take too long to cook on the grill because I had a gaggle of hungry teenagers ready to eat!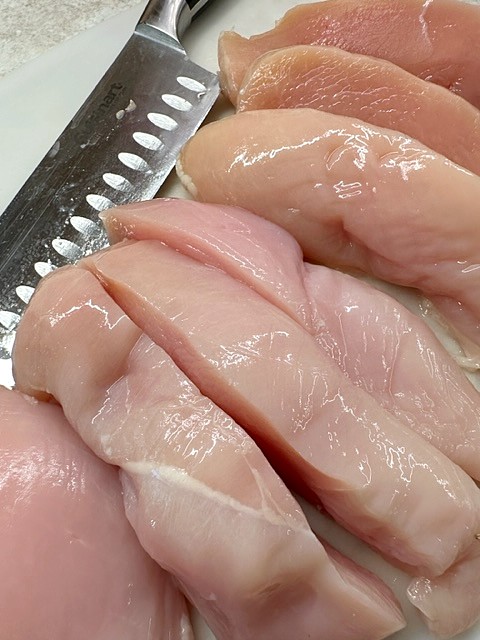 This recipe makes enough marinade for six large chicken breasts or about three and one-half pounds of chicken. I put the chicken and simple chicken marinade in a large Ziploc-type bag, massaged it to submerge all the chicken in the marinade, and then put it in the fridge overnight. You can use thighs if you like dark meat.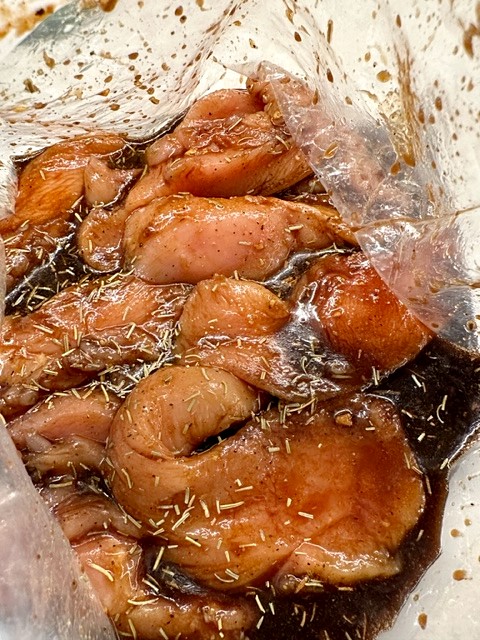 You do not need to let it marinate that long. Thirty minutes will do if you are short on time, or you can let the chicken sit in the marinade for up to twenty-four hours. Ideally, four to six hours is about perfect.
If you only have thirty minutes, it would be helpful to pierce the chicken with a fork so the marinade can penetrate more quickly. If you don't use all the chicken, freeze it in the marinade, then cook it when ready.
We were feeding a large group, so I doubled the recipe and used about eight pounds of chicken. The amount worked out perfectly. If you want to use the marinade to baste the chicken, remove some of it to brush on as it cooks.
You can also put part of the simple chicken marinade in a saucepan and boil it to reduce it to a more sauce-like consistency to pour over the chicken when serving.
If you don't want to grill, you can bake this chicken in a 400-degree oven for about twenty minutes or until it reaches 165 degrees. Air fry it at 360 degrees for about twelve to fifteen minutes, or pan-fry the chicken in a lightly greased skillet on medium-high heat for eight to ten minutes on each side.
This simple marinade should win an award for the most flexible recipe ever! The internal temperature must be 165 degrees for the chicken to be fully cooked, and no matter how you prepare it, the chicken will taste best if you let it rest for five minutes before you serve it.
Yield: 6 servings
Simple Chicken Marinade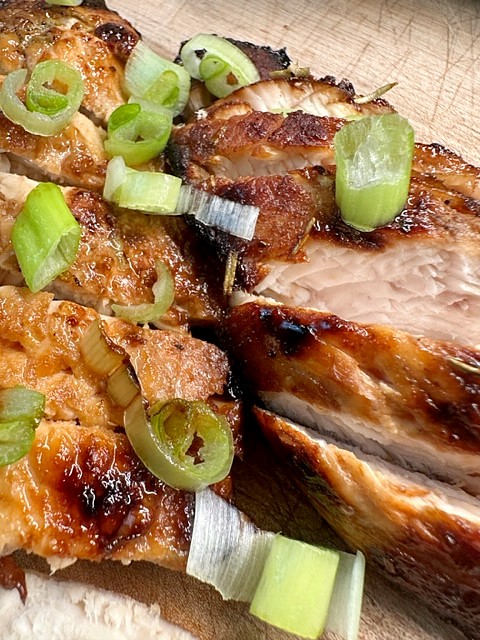 This marinade is almost magical! It makes the chicken tender and juicy with a beautifully caramelized exterior. The flavors combine to create perfectly seasoned, highly flavorful chicken, whether you grill, bake, or fry it.
Total Time
6 hours
25 minutes
Ingredients
½ cup olive oil
½ cup balsamic vinegar
¼ cup soy sauce
¼ cup Worcestershire sauce
⅛ cup lemon juice
¾ cup brown sugar
2 teaspoon dried rosemary
2 tablespoon Dijon mustard or Spicy Brown mustard
1 ½ teaspoons salt
1 teaspoon ground black pepper
2 teaspoon garlic powder
6 chicken breasts or 3.5 lb chicken
Instructions
Combine all marinade ingredients in a large ziplock-type bag.
Reserve some of the marinade to use for basting the chicken as it cooks.
Add chicken and massage the bag so the marinade is distributed throughout the chicken.
Marinate for 30 minutes or up to 24 hours. Four to six hours is optimum.
Grill on medium-high for six to eight minutes per side or until cooked through.
Nutrition Information:
Yield:
6
Serving Size:
1
Amount Per Serving:
Calories:

1069
Total Fat:

57g
Saturated Fat:

13g
Trans Fat:

0g
Unsaturated Fat:

39g
Cholesterol:

351mg
Sodium:

1660mg
Carbohydrates:

31g
Fiber:

1g
Sugar:

27g
Protein:

102g
The calorie and sodium count is not this high because you discard most of the marinade before cooking the chicken.
Chicken is one of the most versatile foods and there are endless ways t prepare it as a main dish. Here are some of our favorite chicken recipes. Peanut Butter Chicken, Chicken Broccoli Lasagna, and Four Ingredient Cranberry Chicken.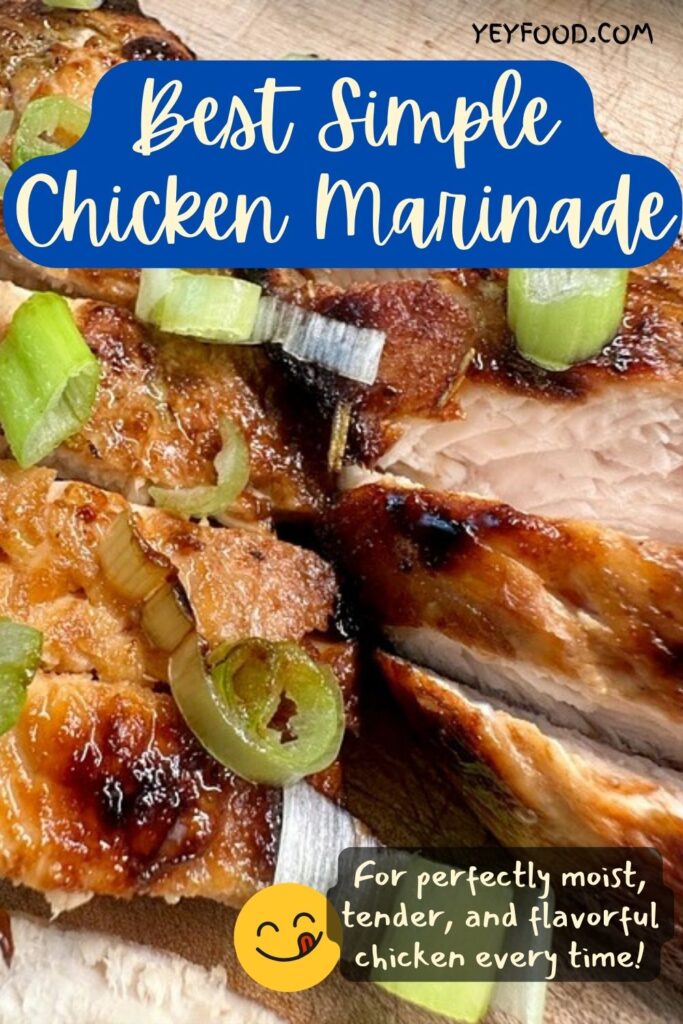 MORE OF OUR AMAZINGLY TASTY RECIPES: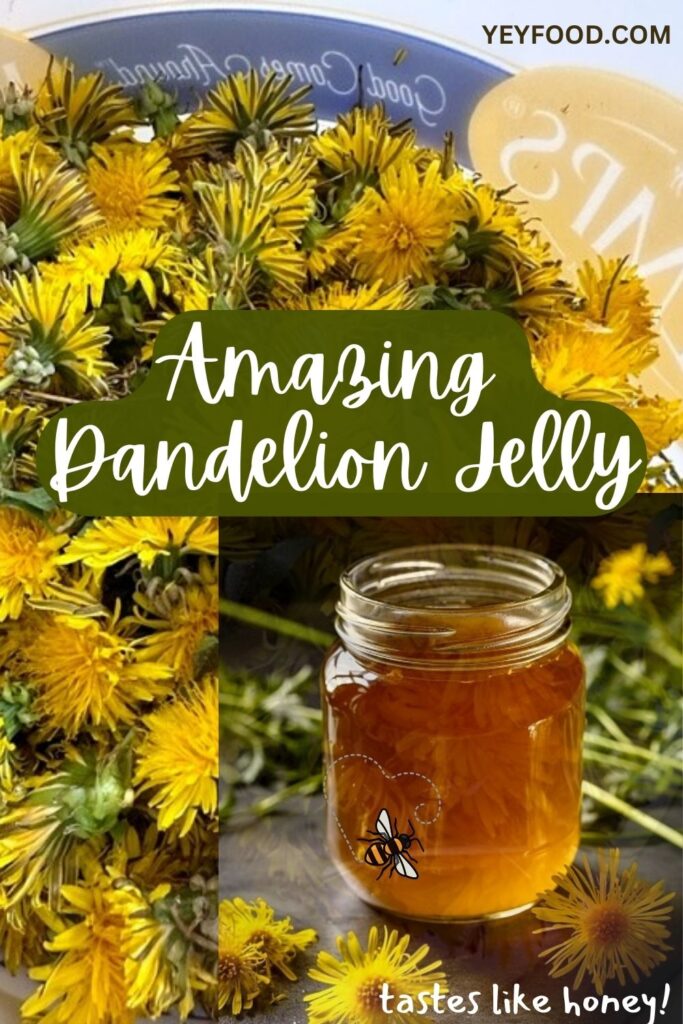 4 Reasons You Should Freeze Some Sweet Corn This Summer
How To Make The White BBQ Sauce That's Fascinated Us Since 1925
German Sauerkraut Casserole With Bacon And Brown Sugar
If you like these recipes, you are our people! You can check some related articles below or search via categories on the right. But be warned; you will be on here for hours. Enjoy!