The Carrots With Dill That Our Grandkids Always Request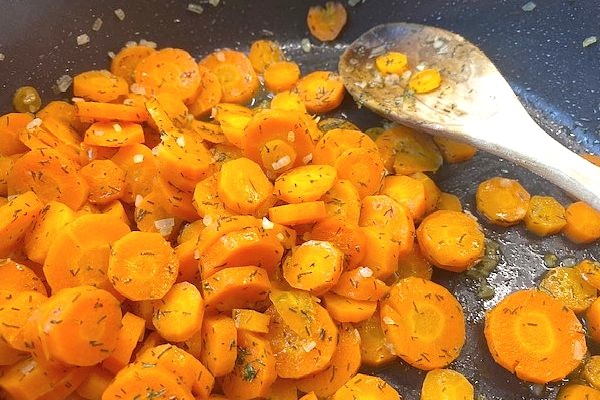 You may think I'm joking, but our grandkids request dilled carrots for every family dinner. I always ask them if they want anything special. I didn't ask the sixth one this time because I already had five yeses.
I make five pounds of carrots when the family gathers, and there are usually no leftovers. Are you curious?
Regardless of what you have for the main dish, these dilled carrots will be an incredibly delicious, bright, and colorful side for your dinner table! Our grandkids all devour these carrots, which have become a staple at every holiday dinner.
Who gets to take home any leftovers if there are any? Whoever claims them first! They reheat beautifully!
Yummy Dilled Carrots Were Created To Get Kids To Eat More Vegetables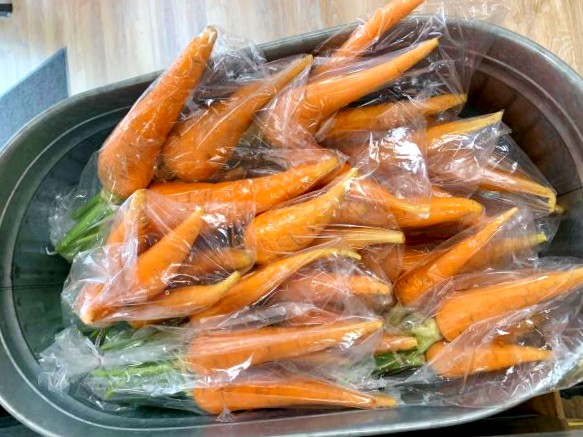 When I was a young mom, like all good moms everywhere, I wanted my little family to eat more vegetables. I didn't want to end up loading them all with cheese or ranch dip to get them to eat their veggies.
So, I invented this recipe many years ago to kick carrots up a notch, and it has become an old family favorite. This was back in the days before air fryers and instant pots. Often, vegetables were overcooked, and I couldn't blame my little girls for turning up their noses.
I wanted to keep a nice crisp-tender carrot, and I began experimenting with a little butter, a small amount of sugar, plus onion and dill to bring out the flavor. Their young palettes weren't accustomed to many different herbs, but dill tasted familiar.
You do not need to peel the carrots. Don't. Much of the nutrition is in the peel, so a quick scrape is all that's required. Just lop off the stem end and the tip if it's wilted or brown.
I like to slice the carrots right into the skillet because it's fast, the way I cook! For a smallish batch like this, I use a simple slicer. For larger, family-size quantities, a food processor is the most efficient.
The slickest way to make this dish is in a non-stick skillet with a tight-fitting lid. Cover the carrots and the other ingredients tightly and cook them over medium heat just to the point of crisp-tender.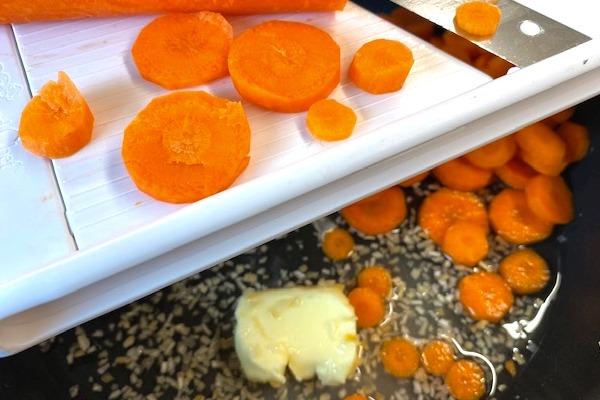 Then, uncover and turn up the heat a little bit. Cook and stir gently as the liquid evaporates, leaving the carrots coated in a light, delicate glaze.
Every pan and every stove is different, so I can't tell you precisely how long this process will take, but it is rewarding! The flavor is buttery and a bit sweet, with hints of onion and dill. Not too much; it's just right.
Yield: 4 small servings
Dilled Carrots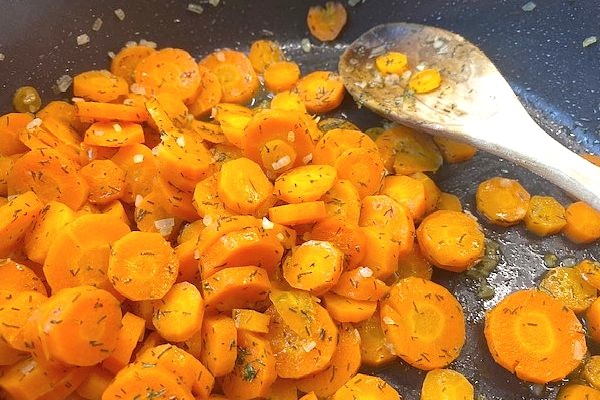 A beautiful side dish. Crisp-tender sliced carrots with onion and dill in a slightly sweet, buttery glaze.
Ingredients
1 pound carrots, peeled or scraped and sliced 1/4" thick
1 cup water
2 Tbsp butter
2 Tbsp sugar
2 tsp dried dill weed
1 Tbsp instant minced onion
salt and pepper to taste, can use seasoned salt
Instructions
Combine everything in a non-stick skillet.
Cook, covered, on medium heat, occasionally stirring until carrots are crisp-tender and the water has almost evaporated. You may need to add more water if the carrots aren't cooking fast enough.
Uncover and turn up the heat a little; frequently stir until the water has evaporated. The butter and sugar will form a glaze.
This can absolutely be made ahead and quickly reheated at serving time.
Notes
For five pounds of carrots, I use a stick of butter, 1/2 cup of sugar, about 2- 3 Tbsp of dill weed, 1/4 cup of instant minced onion, and about three cups of water. Please adjust the amounts to suit your taste.
Dilled carrots are the perfect side dish! They're a "big dill"! Why? Because they're delicious, beautiful, and good for you! You might even call them triple-crown carrots!
They are also incredibly nutritious and loaded with vitamin A, which is good for your eyes! They are a good source of fiber and beta-carotene, a potent anti-oxidant!
Last but not least, they are super easy to fix, and IF there are any leftovers, they reheat beautifully!
How To Make A Big Batch Of Dilled Carrots For The Whole Family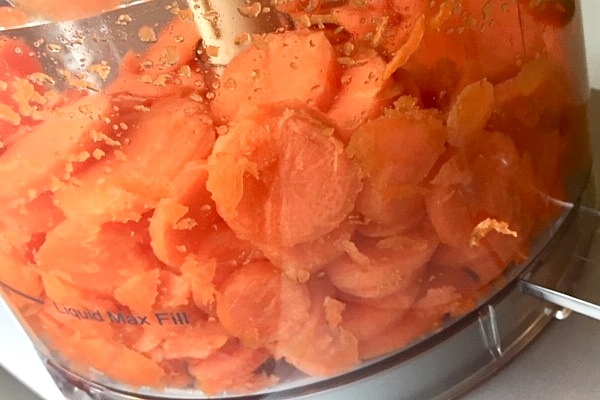 When there are twelve of us, for dinner, I use a five-pound bag of carrots. I cut off the ends and give them a light scraping. I use my Cuisinart food processor with the thick cutter blade to quickly slice them into the biggest skillet I have, It is an electric skillet, and it works well when the stovetop is crowded with other pots and pans.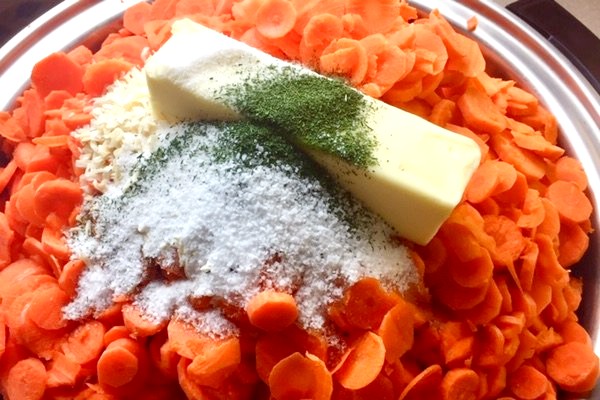 I put all the ingredients in at once and cook, often checking until the dilled carrots are crisp-tender. Then I take off the lid and let the liquid cook down until only a dill-flecked, onion-infused, sweet buttery glaze remains.
Sometimes I make them ahead and reheat them in the microwave or oven when it's time for dinner. This is a good way to fend off the "snitchers" who eat them right out of the pan!!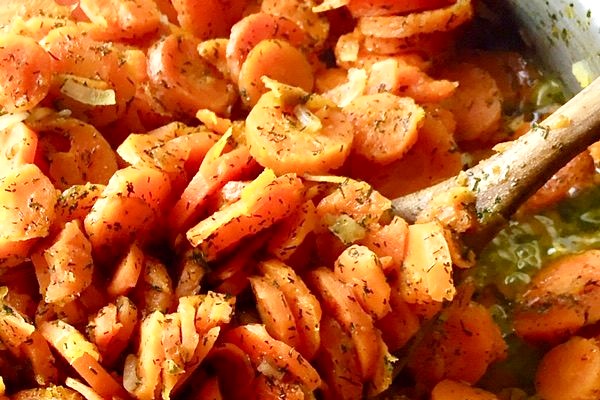 We love vegetables and enjoy coming up with ways to bring out the best in all veggies. Here are some of our most popular recipes: Broccoli and Cauliflower Salad, The Slickest Way To Cook Corn On The Cob, Cabbage Steaks, Sweet Corn Salad, and Quick and Easy Onion Rings.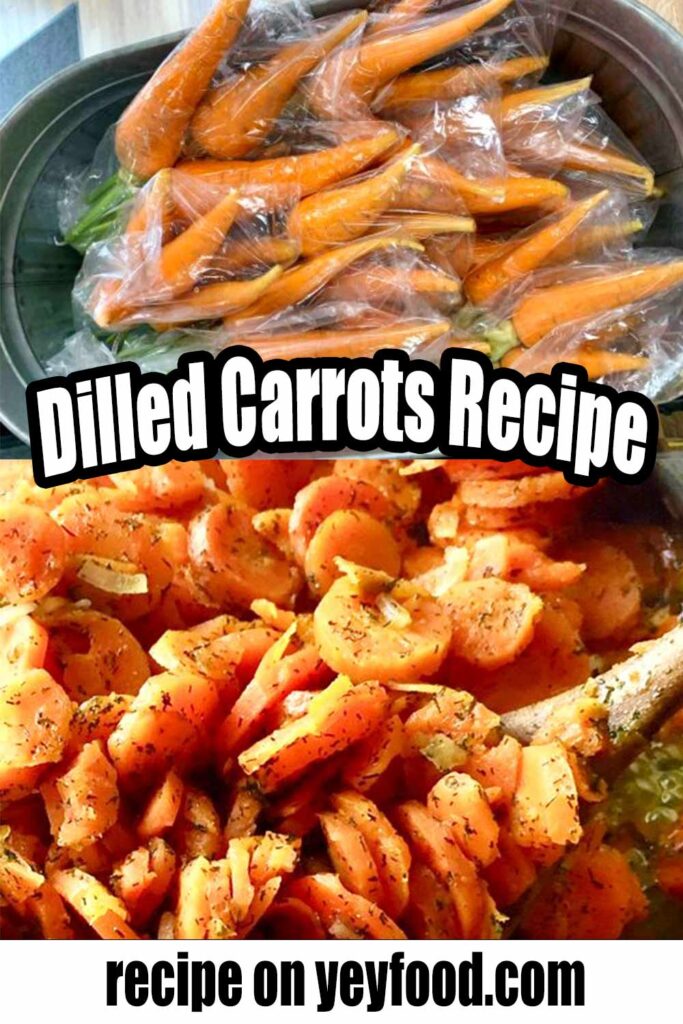 MORE OF OUR TASTY FAMILY-FRIENDLY RECIPES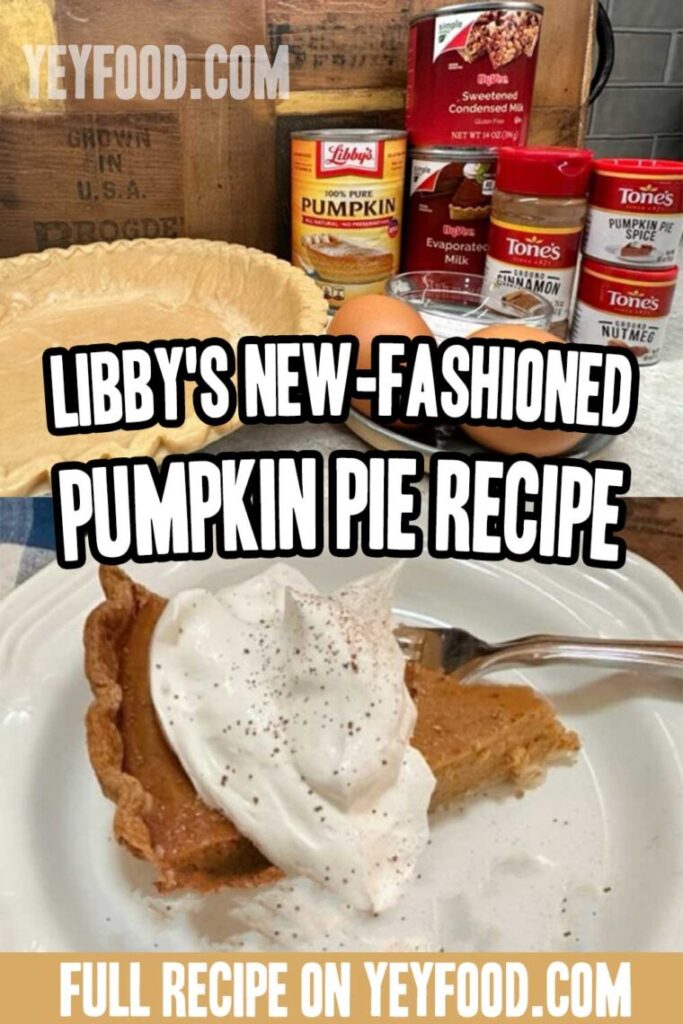 Oven-Baked Steak With Brown Gravy
If you like these recipes, you are our people! You can check some related articles below or search via categories on the right. But be warned; you will be on here for hours. Enjoy!