Add Golden Beets Or Carrots For An Extra Beautiful Dish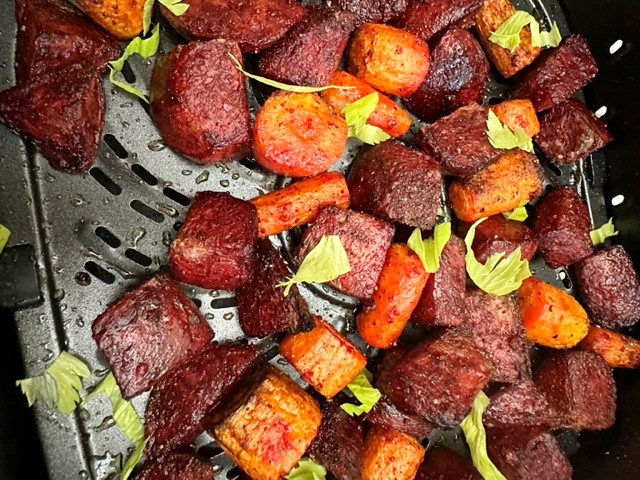 I am crazy about every kind of vegetable and a frequent flyer at the farmers' market. Fresh summer vegetables are my reward for my inability to tolerate heat very well. Blame it on my Nordic roots.
I decided to try air fryer beets to see if I could entice Papa to give beets another chance. He politely declined, but I loved them, and so did my daughter and her husband.
I couldn't find golden beets that day, so I added fat chunks of carrots to give the dish more pizzazz. The combination is awesome! Purple and orange is a classic complementary color scheme.
I ate the beets hot the first night and cold the next day with my tomato and cucumber salad before sharing the rest with them. I like them either way, and my girl suggested the beets would be amazing and pretty sliced on top of a salad! Great idea!
It's So Easy To Make Sweet Crispy Air Fryer Beets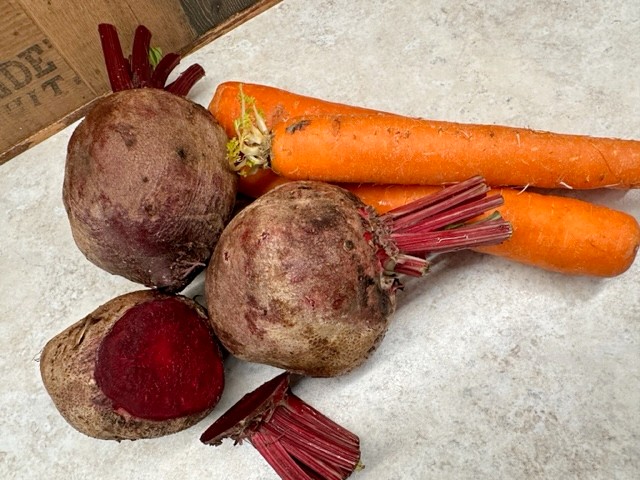 Begin by washing the beets and cutting off the root and top. Next, peel them. It was easier than I thought it would be; I just used my old school high-mileage stainless steel potato peeler I have had for years. I've never found one that works better!
Before you begin this job, I want to warn you that beets are messy. They stain. All that dark red color is what makes them such a nutritional powerhouse; they're a superfood. So put on an apron or an old shirt, maybe even gloves.
Peel the carrots, too, or the golden beets if you can get some while you're at it. Now cut them into chunks that are about one-inch cubes. Perfect cubes are not possible to cut from a round root vegetable, but do your best to make the pieces as even as you can in size so they cook evenly.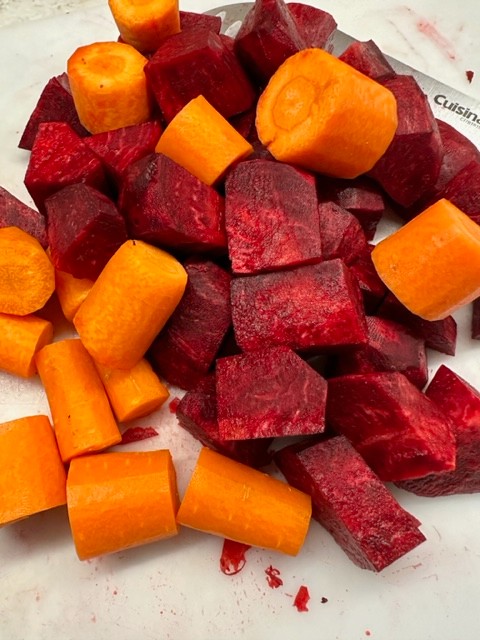 Put the veggies in a shallow bowl and generously drizzle olive oil over them. You can also use a different mild-flavored oil like avocado oil but choose one that doesn't smoke at high temperatures. Turn the pieces so they get coated on all sides. Now sprinkle them generously with onion powder, garlic powder, salt, and pepper.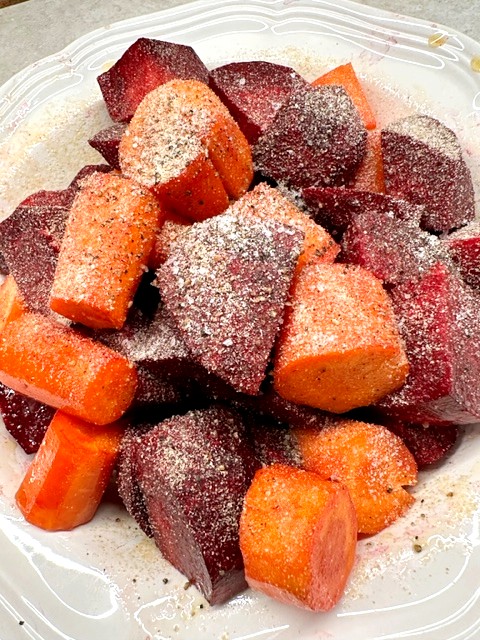 If you want to experiment with other herbs and spices, try warm spices like allspice, cumin, cinnamon, pepper, paprika, caraway seeds, or curry powder. You can also use fresh or dried herbs like thyme, tarragon, dill, basil, or coriander.
Spray the basket of your air fryer with a non-stick spray like Pam, and arrange the cubes in a single layer. It's important not to crowd them because you want the magical tornado of hot air to reach all the surfaces.
Cook them at 380 degrees in your air fryer. This process will take about twenty minutes, give or take. Shake the basket a time or two, and toward the end of the cooking time, poke them with a knife tip or skewer.
You want to be able to pierce the beet easily but don't want them to be mushy. You also want them to caramelize a little so the edges and corners get a little crispy! Yum!
What To Eat With Air Fryer Beets
As always, I encourage you to treat your kitchen as your playground and laboratory! Play with your food and try some new ideas whenever you can!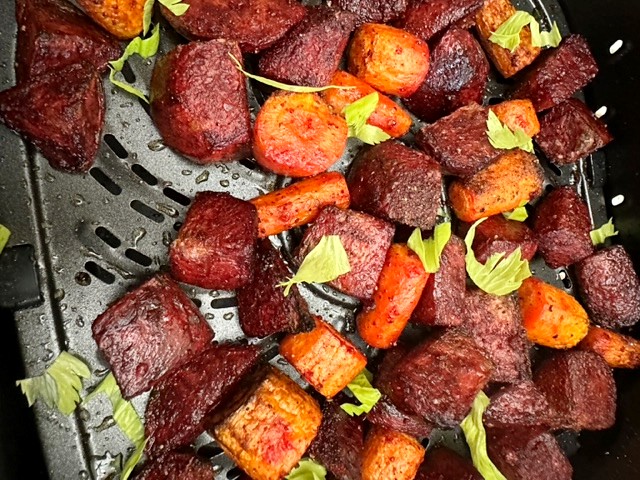 Air fryer beets pair well with aromatic cheese like feta or goat cheese.
Boil down balsamic vinegar to make a reduction, then drizzle it over the beets, whether you are serving them hot or cold.
Toasted walnuts, pecans, or salty pepitas add a wonderful crunch and flavor to this dish.
Consider adding some creamy avocado slices. Their soft buttery taste and texture make a beautiful contrast to the sweet crispy vegetables.
Place air fryer beets on cooked quinoa, barley, brown rice, or farro to make a yummy, nutritious grain bowl.
Yield: 4 servings
Air Fryer Beets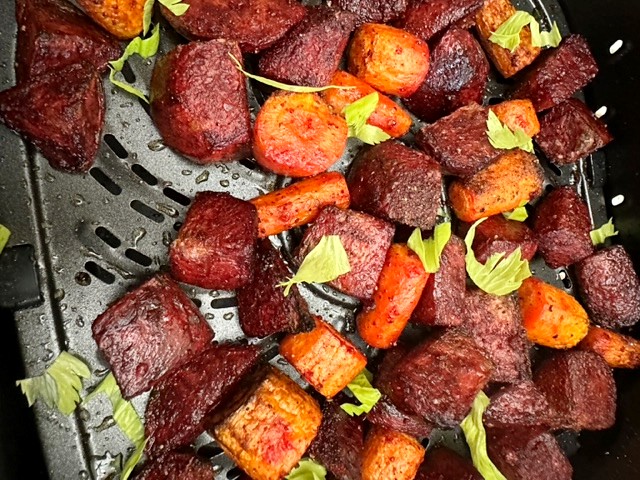 Here is an easy and delicious way to serve beets! Roast them in your air fryer until they are tender inside and crispy caramelized on the outside!
Ingredients
6 medium red beets or a combination of beets, golden beets, and carrots. About six cups of veggies.
Olive or avocado oil for coating the vegetables
Garlic powder
Onion powder
Salt and pepper to taste
Additional seasonings as desired, see suggestions in the post
Instructions
Scrub the beets.
Cut off the roots and top of the beet.
Cut the beets into cubes about one inch in size. Try to make the size uniform so they will cook evenly.
Toss the beets with the oil and season them with onion powder, garlic powder, salt, pepper, and any additional seasonings you wish to add.
Preheat the air fryer to 380 degrees.
Place the beets in the air fryer basket in a single layer. Cook in batches if you need to. Don't pile them up in the air fryer basket.
Cook for 16-20 minutes. Stop a time or two to shake the basket.
Toward the end of the cooking time, test them by poking them with the tip of a knife. They should be tender but not mushy and slightly crisp and caramelized on the edges and corners.
Serve hot or cold, refrigerate leftovers.
Notes
You may wish to wear gloves because beets can stain clothing!
Nutrition Information:
Yield:
4
Serving Size:
1
Amount Per Serving:
Calories:

162
Total Fat:

5g
Saturated Fat:

1g
Trans Fat:

0g
Unsaturated Fat:

4g
Cholesterol:

0mg
Sodium:

229mg
Carbohydrates:

28g
Fiber:

10g
Sugar:

14g
Protein:

6g
We LOVE veggies and all summer food! Here are some of our faves! Black Bean And Corn Salsa, Tomato and Cucumber Salad, Buttery Dilled Carrots, Roasted Cabbage Steaks. What about you? What vegetables do you love the most?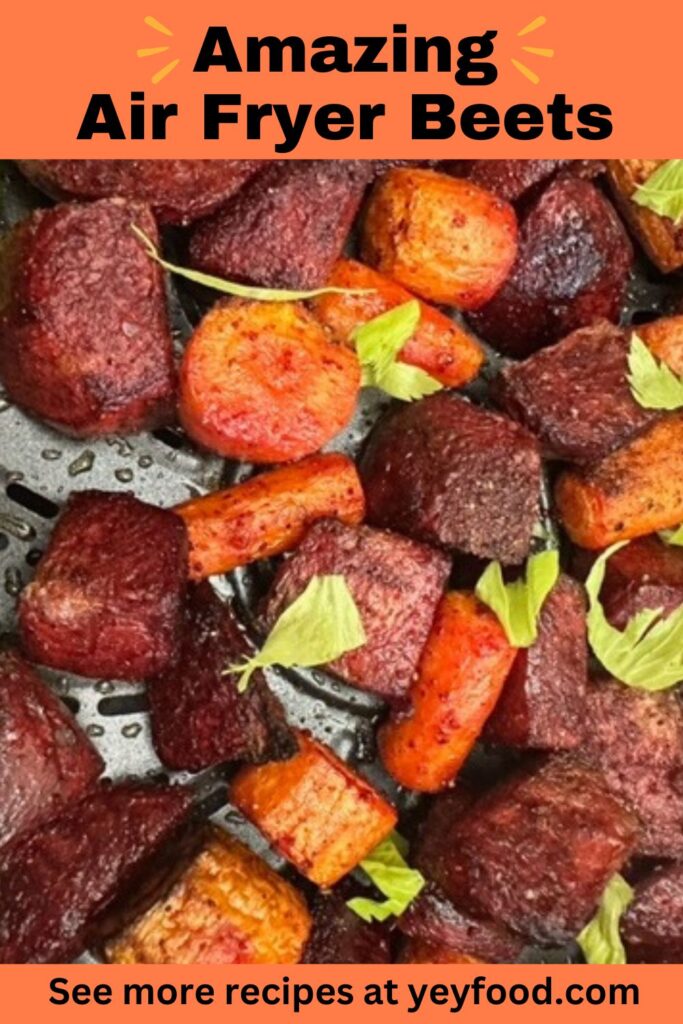 More tasty recipes from us: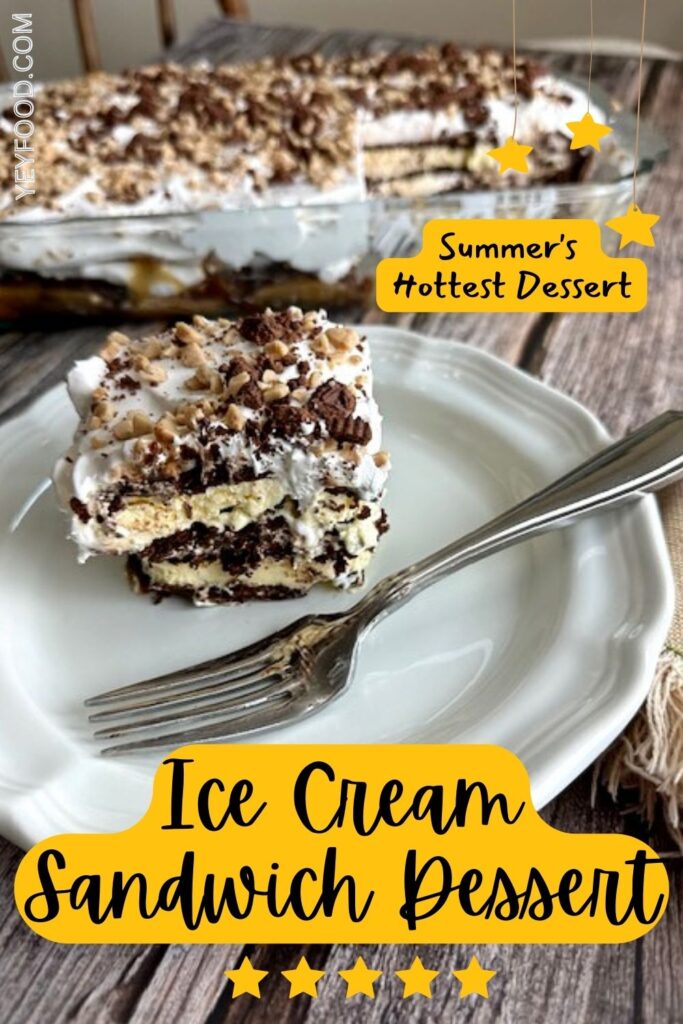 Easy 1 Pan Classic American Goulash
German Sauerkraut Casserole With Bacon And Brown Sugar
If you like these recipes, you are our people! You can check some related articles below or search via categories on the right. But be warned; you will be on here for hours. Enjoy!