For A Light Meal Or A Unique Appetizer It's A Delightful Change Of Pace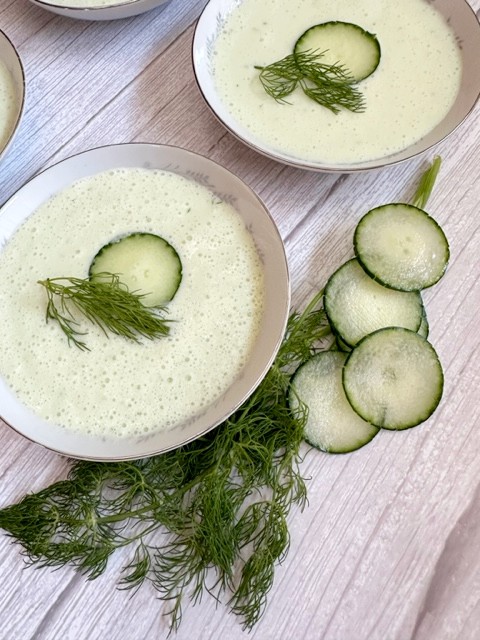 Soup in the summer? Yes, please, if it's a gorgeous bowl of cold cucumber soup made with Greek yogurt and fresh dill. On a sweltering hot summer day, stay cool as a cucumber and chill out with this quick and delicious soup that requires NO cooking at all! Just blend, chill, and thrill to a light and lovely lunch.
I wilt in the heat and have been looking for interesting salad and cold soup recipes. I was intrigued by the beautiful look of this fancy-looking soup, and since I love cucumbers, dill, and Greek yogurt, I couldn't get out my Vitamix blender fast enough to try it!
Our local farmer's market guy already has perfect "burpless" cucumbers and fresh dill weed. Oh my, this glorious green concoction is pure freshness overload! It only takes a few simple ingredients, and here's how easy it is to make a batch of cold cucumber soup!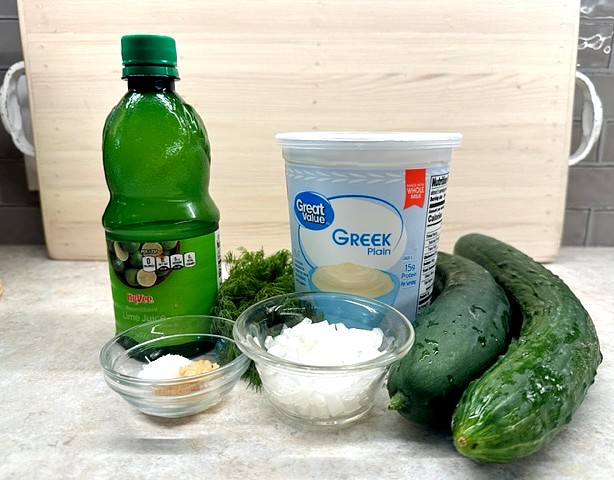 Begin by peeling those beautiful green cukes, but leave a little bit, maybe two inches or so unpeeled on one end for the garnish. Use a fork to score the peel lengthwise around the cucumber, then slice them super thin and set them aside for now.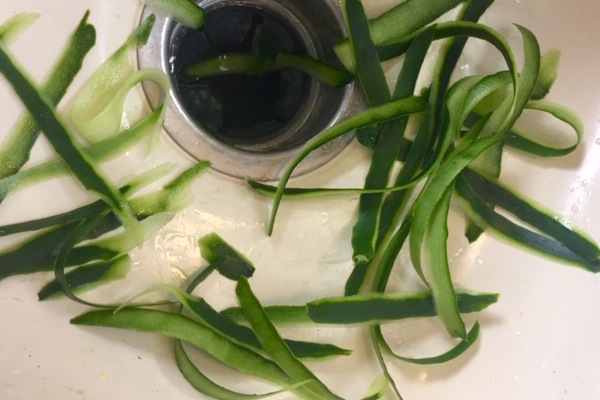 Here's how those pretty cucumber slices will look when you're done.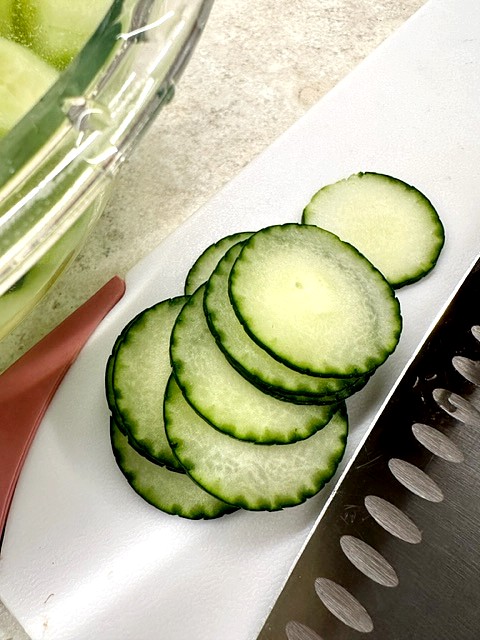 Cut the cuke into chunks and let them sit in heavily salted water for a few minutes to draw the excess water out. Cucumbers are mostly water, and this step will help make the soup thicker and creamier. If you are in a rush, you can skip this step.
Rinse the chunks in a strainer to remove the excess salt. I used young burpless cucumbers that have only a few very small seeds. If you use more mature cukes later in the season, remove the seeds when you cut them up.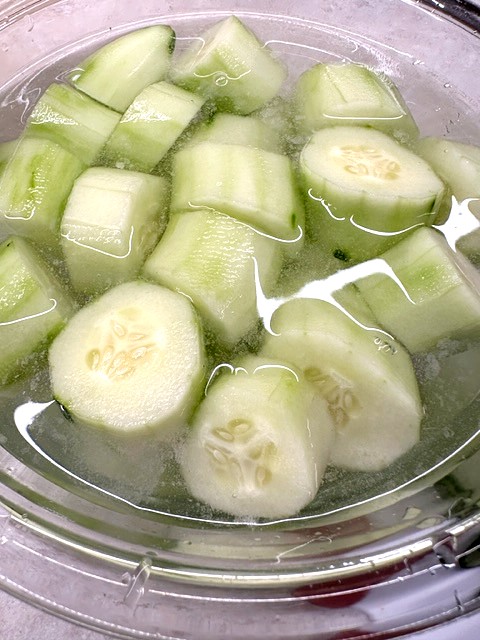 Now put everything into a powerful blender and pulse until everything is blended into a fresh-looking, creamy pale green mixture. I did not try using my food processor, but it should also work well. Boy, you talk about freshness overload; it's amazing! This vibrant, beautiful soup will make your taste buds dance.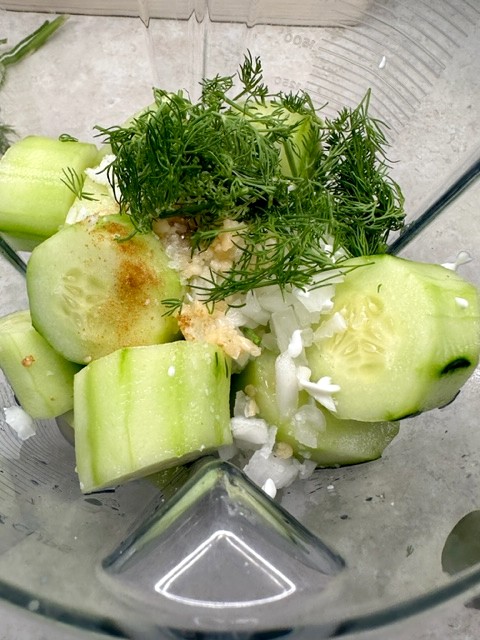 It's important to let this soup chill until it's icy cold. The recipes I looked at suggested eight hours or overnight. You can substitute ingredients based on what you have on hand, too. For instance, I didn't have a shallot (go figure,) but I did have some sweet Vidalia onions, so I used that instead.
Freshly squeezed lime juice would be amazing if you have some, but I had the bottled kind. I was out of fresh garlic, so I used minced garlic from a jar. This user-friendly recipe will allow you some leeway based on what you have on hand.
No fresh dill? Use dried instead. As a rule of thumb, here's the substitution ratio for substituting fresh and dried herbs: Ratio: 1 tablespoon of fresh dill equals one teaspoon of dried dill. But let your taste buds rule, and remember you can adjust the seasonings once the soup is chilled.
Chilling will suppress the intensity of the flavors, so I encourage you to wait until it's really cold to add anything. I liked the soup with more salt, so I added some to my preference when it was well chilled.
Magnificent Cold Cucumber Soup Makes An Impressive Presentation
If you're looking for something unique to serve for a special event, especially one for a girls' night, this cold cucumber soup is perfect! Garnish each bowl with your pretty cucumber slices and sprigs of fresh dill for an Instagram-worthy presentation that'll make your friends green with envy.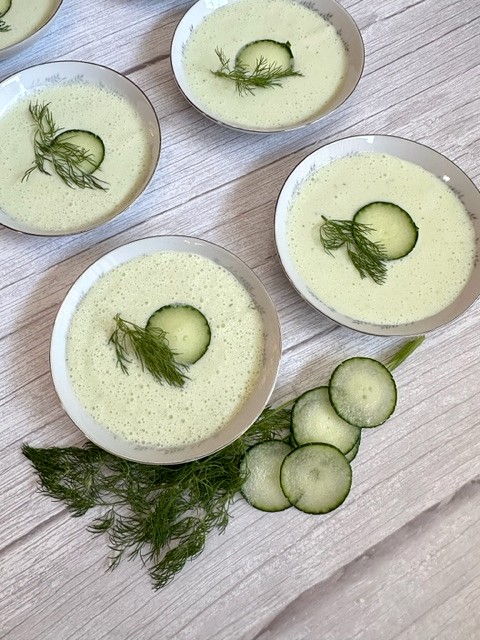 This recipe makes six or more small servings. Clear glass bowls would be perfect! I wish I had unlimited fun serving dishes for the pictures, but our house is old and small.
I dug out these little china dishes from an old set I collected from a filling station promotion in the early 1970s when gas cost about 53 cents a gallon! Those were the days! Don't even get me started on Green Stamps!!
The cold cucumber soup is gluten-free, but my sister is a vegetarian and thought this would be the perfect meal on a hot summer night, served with a huge amount of crusty, chewy bread! I'm with Anna!
It's a great way to stay cool and refreshed! Beat the summer heat with a bowl of pure culinary bliss. Someone described it as air-conditioning for your mouth! Savor every summer day and enjoy this pretty cold cucumber soup on the patio as often as you like!
Yield: 8 servings 1/2 cup each
Cold Cucumber Soup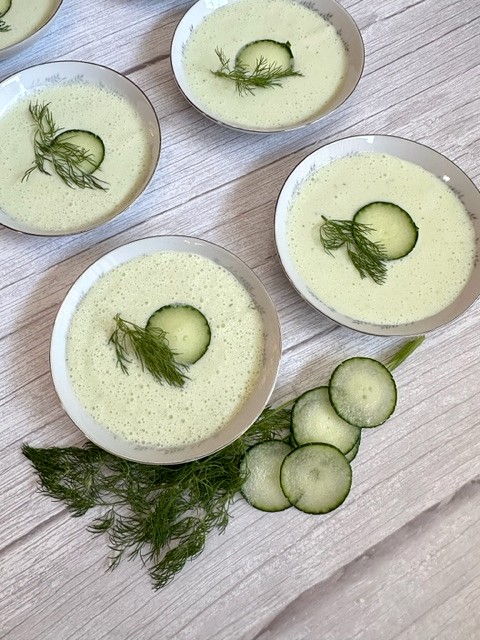 A cool, refreshing soup you can serve as an appetizer or light meal. No cooking at all!!
Total Time
8 hours
10 minutes
Ingredients
2 cups Greek yogurt plain, full fat
2 average cucumbers peeled and seeded
1 shallot minced
1 clove garlic minced
1/4 teaspoon ground cumin
Juice of one lime, about one Tbsp
1-3 Tbsp fresh dill chopped
Kosher salt to taste
Instructions
Peel the cucumber but reserve about two inches unpeeled for garnish. (see post for directions)
Cut the cucumber into chunks and soak in heavily salted water for twenty minutes to draw our excess water,
Rinse the cucumber.
Put all ingredients into a blender and pulse until smoothly blended.
Chill for 8 hours for maximum flavor.
Adjust seasoning to taste once the soup is cooled.
Garnish with a slice of cucumber and a spring of dill if desired.
Nutrition Information:
Yield:
8
Serving Size:
1
Amount Per Serving:
Calories:

46
Total Fat:

0g
Saturated Fat:

0g
Trans Fat:

0g
Unsaturated Fat:

0g
Cholesterol:

3mg
Sodium:

62mg
Carbohydrates:

5g
Fiber:

0g
Sugar:

3g
Protein:

6g
Summertime is the best eating with all the fresh veggies! Here are some of our favorite recipes! Danish Cucumber Salad, Sweet Corn Salad, Watermelon Salsa, and Dixieland Tomato Pie. What are your favorite summer foods?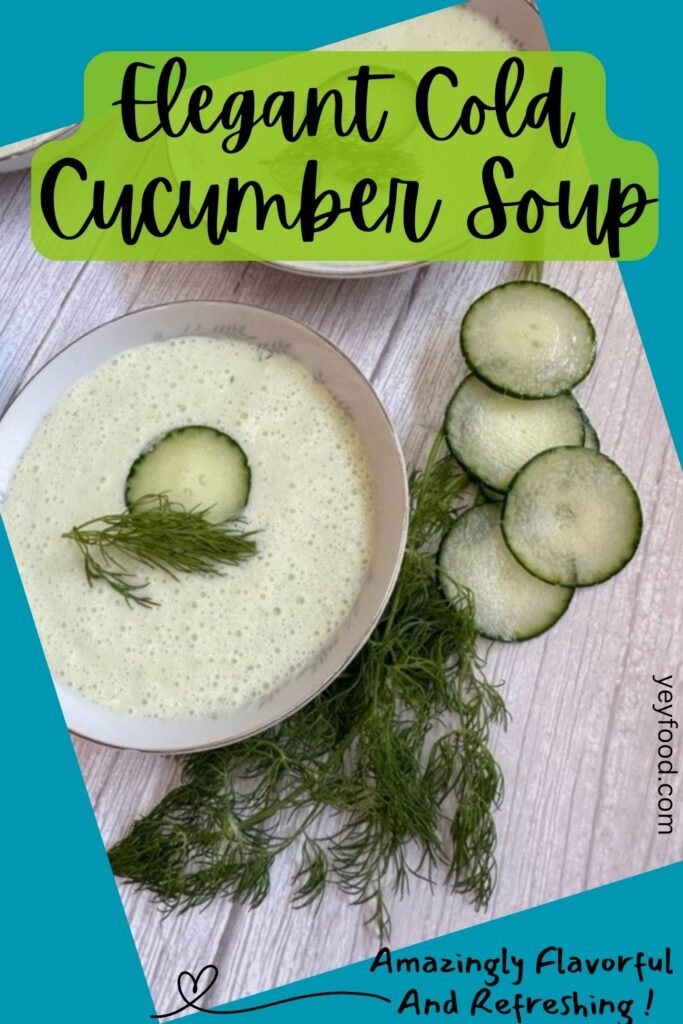 MORE OF OUR TASTY FAMILY-FRIENDLY RECIPES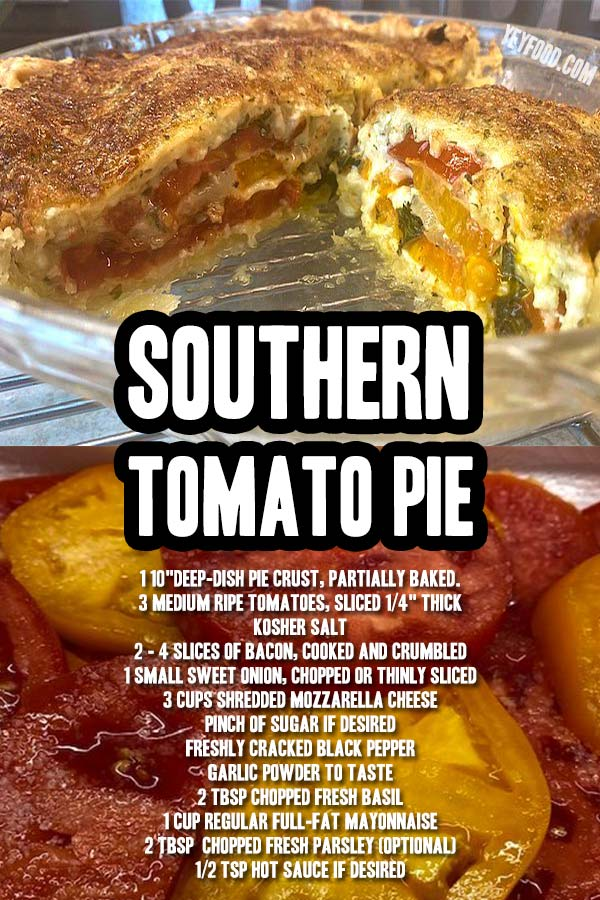 4 Reasons You Should Freeze Some Sweet Corn This Summer
How To Make The White BBQ Sauce That's Fascinated Us Since 1925
German Sauerkraut Casserole With Bacon And Brown Sugar
If you like these recipes, you are our people! You can check some related articles below or search via categories on the right. But be warned; you will be on here for hours. Enjoy!