Easy 4 Ingredient Beer Cheese Dip With Ranch Recipe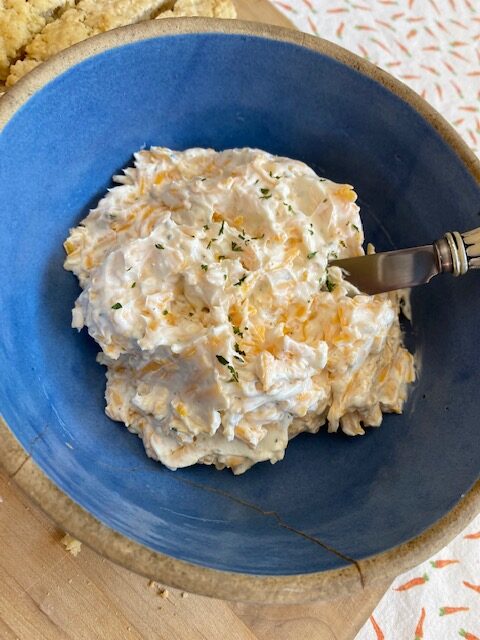 This beer cheese dip with ranch couldn't be easier to make, but make no mistake about it! It tastes fabulous, and if you bring it to a party, you'll always go home with an empty bowl!
Beer and cheese are a natural pairing, probably an even better fit than wine and cheese, and there is a sound reason for it. The beer's complex flavor is a natural fit with the density and richness of the most common cheeses. The slight bitterness of the hops plays well with the saltiness of the cheese.
Cream cheese is a perfect base for this recipe. Cream cheese has a tangy element that brings out the best in all the ingredients and brings them together in a happy marriage of deliciousness.
But When You Add A Packet Of Ranch Seasoning Mix The Magic Begins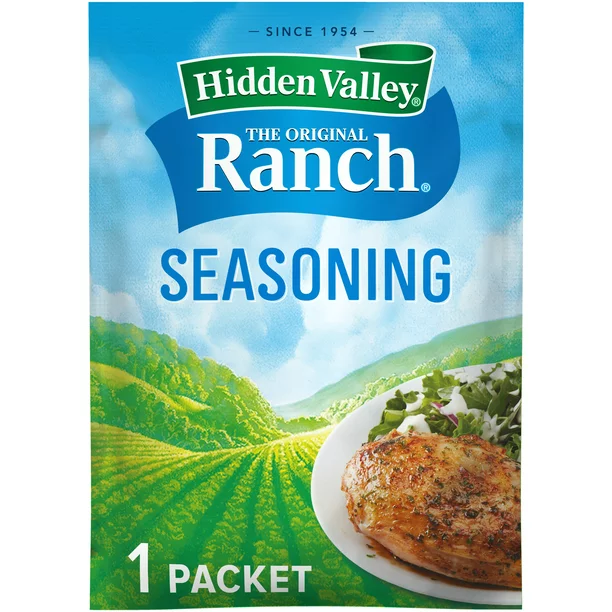 The hero ingredient in this recipe is one magical packet of Hidden Valley Ranch seasoning. It takes this dip to new heights. You can use this amazing little packet for many delicious things, notably, the salad dressing that America knows and loves.
Ranch dressing is by far the most popular salad dressing in America, with a nearly cult-like following. What's in it? Buttermilk, dill, salt, pepper, garlic, onion, chives, and parsley. (In other words, lots of good stuff!) You can use it in dozens of recipes!
Recently, I learned about ranch dressing's humble beginnings, and I was excited and proud! Nebraska native Steve Henson, a plumber by trade, was from the tiny village of Thayer, Nebraska. About 1950, he was working in construction in Anchorage, Alaska. Henson was a part-time cook for the crew and created the recipe for them while working there.
Do you want to know more about how his place in California became Hidden Valley Ranch? Well, here you go.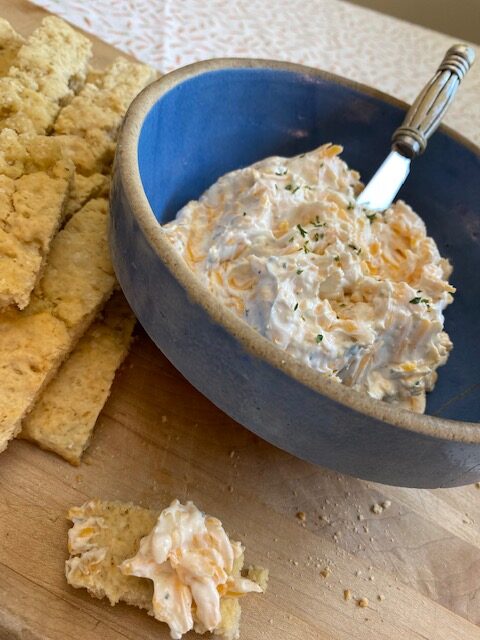 Nothing could be easier to make or give you a more delicious dip than this four-ingredient wonder. Simply beat the softened cream cheese with one-third cup of any beer you like until it's smooth and creamy. Next, thoroughly blend in one packet of dry ranch seasoning mix and fold in two cups of shredded sharp cheddar cheese.
Always grate your cheese from a block of cheese for the best flavor. You could grate the cheese and make this entire dip in your food processor! Some kind of weird stuff is added to bagged shredded cheese to keep it from clumping, and it never tastes quite as good as cheese shredded with your own loving hands.
Put that beautiful beer cheese dip with Ranch in a bowl, and sprinkle it with a little parsley for color if you're like me and can never resist adding a garnish. 😉 Serve it with some sheet pan beer bread, crackers, or celery and carrot sticks for a healthier alternative, and watch a crowd gather to enjoy every last bit. What could be more rewarding than everyone swarming you for the recipe?
Yield: 16 servings
Easy 4 Ingredient Beer Cheese Dip With Ranch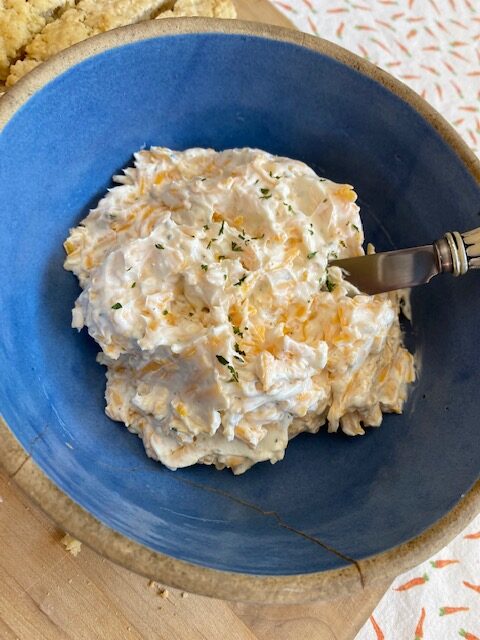 Put this savory dip together in mere minutes. The flavor is outstanding and goes great with crackers or crusty bites of beer bread.
Ingredients
One 8-ounce block of cream cheese, softened to room temperature
1/3 cup of beer
2 cups of grated sharp cheddar cheese
1 packet of Hidden Valley Ranch dry dip mix
Parsley for garnish if desired.
Instructions
Beat cream cheese with beer until smooth and creamy.
Add dry Hidden Valley Ranch seasoning packet and blend thoroughly.
Fold in cheddar cheese.
Garnish with parsley if desired.
Serve at room temperature, and refrigerate leftovers.
It's so good to be able to gather again. Meetings, tailgates, fifth-quarter parties, and all kinds of events begin to ramp up when school starts. Then, before we know it, the holiday season will be upon us.
Tuck this recipe away, where you will have it handy, and gather the ingredients. I'm confident this recipe will be one you make again and again!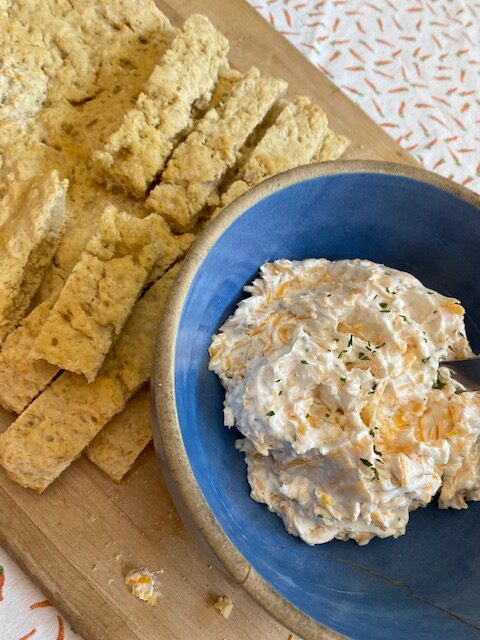 Here are some of our favorite things to make when the gang gets together. Sheet Pan Nachos, Ten Minute Cheeseball, Quick And Easy Dill Pickle Dip, Best Grilled Chicken Quesadillas. What do you like to take to parties or serve when you have guests?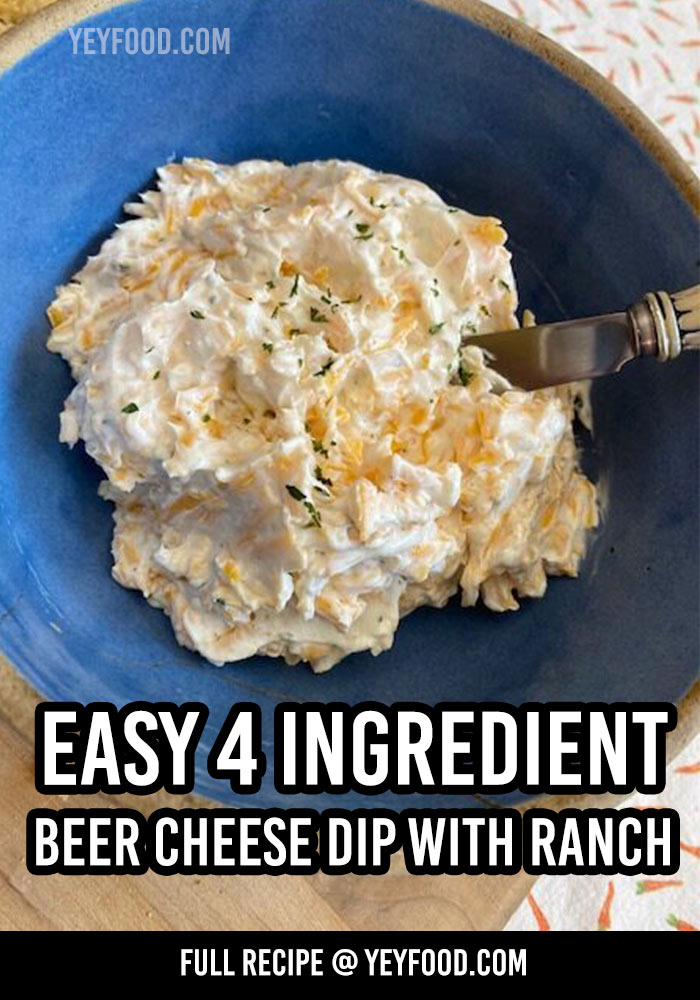 MORE TASTY RECIPES FROM US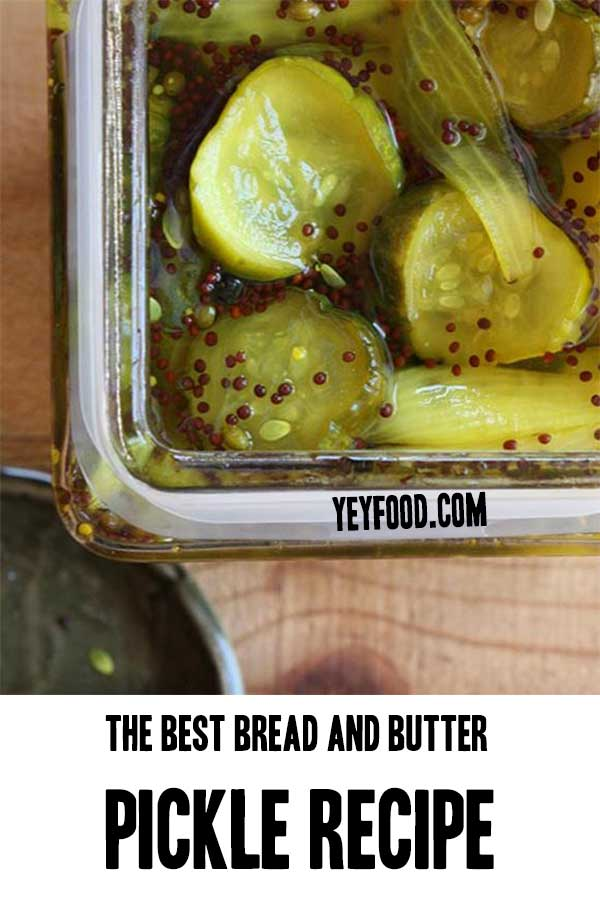 The Number 1 Practically Perfect Poppy Seed Bread
Insanely Crisp and Chewy Peanut Butter Cookies
So, please share this recipe on your social media accounts like Facebook, Instagram, Twitter, and Pinterest. We would be honored and ever so grateful; thank you!