Easy Seven Minute Air Fried Hotdogs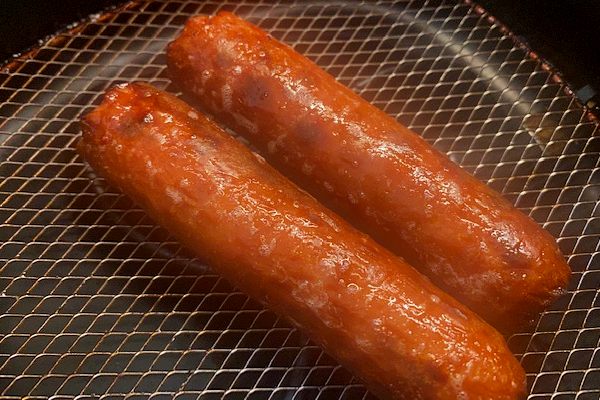 Air fried hotdogs are amazing! They taste as if they came right off the grill in about seven quick minutes! I love the crispy brown finish, and the flavor is great! What a time-saver, especially when there are just Papa and me for lunch!!
I find a new and fantastic use for my air fryer every day! When you use an air fryer for cooking hot dogs, hot air continually circles them, making them cook fast. Like on the grill, the outside of an air-fried hot dog gets blistery, browned, and crunchy. I like all three of those traits in a dog!
Of course, you should choose a high-quality frankfurter, wiener, er, hotdog. The words are interchangeable even though there are some differences. Technically, frankfurters are made entirely with pork, and wieners are a mixture of pork and beef.
What makes that even more confusing is America's favorite hotdogs are Ball Park Franks. (Isn't that short for frankfurter?) Ninety-four million people choose Ball Park Franks every year, making them the #1 hot dog in the U.S. That's my favorite brand by far, and I always prefer their bun-size, uncured, all-beef franks. Is a hotdog by any other name still a hot dog? So it appears.
The whole issue is as mysterious as the question, "If you have a bag of donut holes, is there anything in the bag?" Call the dogs whatever you like, but don't call me late when it's time to eat!
Rain Or Shine You Make Will Make Amazing Hotdogs In Your Air Fryer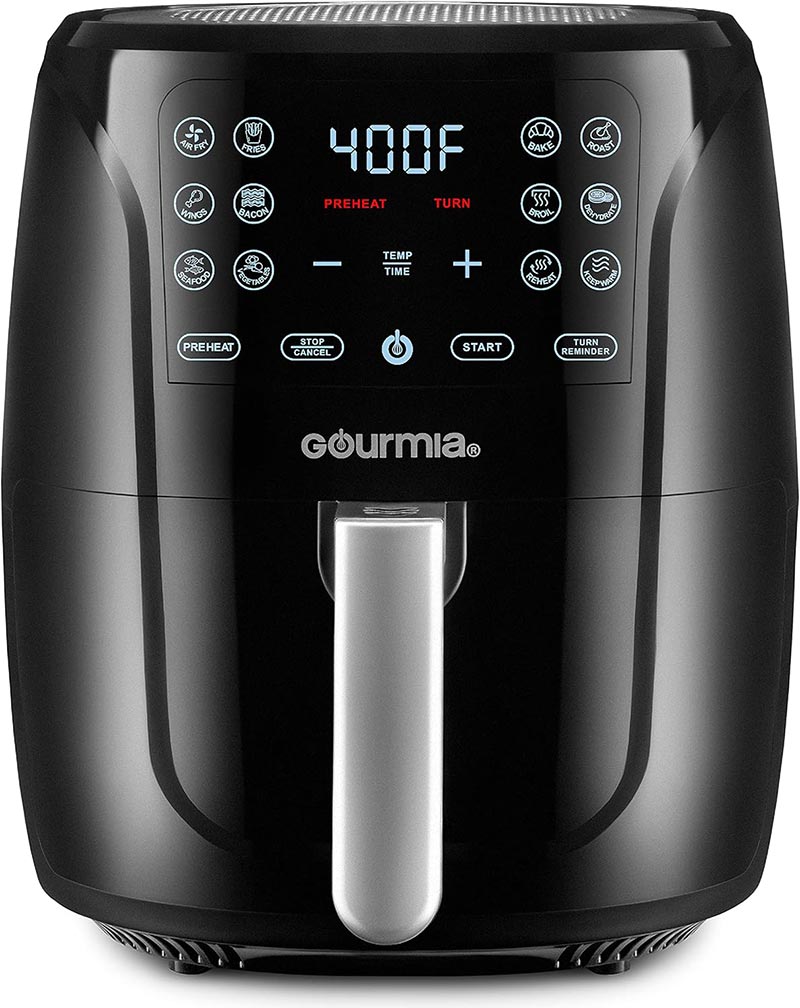 One of the best things about using an air fryer when making hotdogs is there's no need to think ahead! There's zero need to check the weather, clean the grill, make sure you have fuel, or stand and wait. It's like BAM! Let's have a hotdog!
Turn the fryer to 390 degrees and let it preheat while unwrapping the dogs, slide them into the drawer, and set the timer for five minutes. That's it! If they're not exactly the color you want, slide them back in and set the timer for a couple of more minutes. The air fryer shuts off all by itself, even if you wander off and start a game of Wordle!
Some folks tuck the cooked hotdogs into the bun, then pop them back into the fryer for a minute or two, but that's up to you. As for me, while I'm already splurging, I'll take my hotdog bun white, untoasted, and pillowy soft, thank you very much.
Sometimes I like to make a few extra air fried hotdogs this way. I slice the cold leftover hotdogs into a small covered casserole dish with a can of pork and beans. Drain any excess sauce from the beans and add some instant minced onion, ketchup, mustard, and brown sugar to taste.
Cook this in the microwave for about three minutes, and you have created another childhood comfort food, "beanie weenie." Quick, cheap, and tasty!
Every Dog Must Have His Day How Do You Like Yours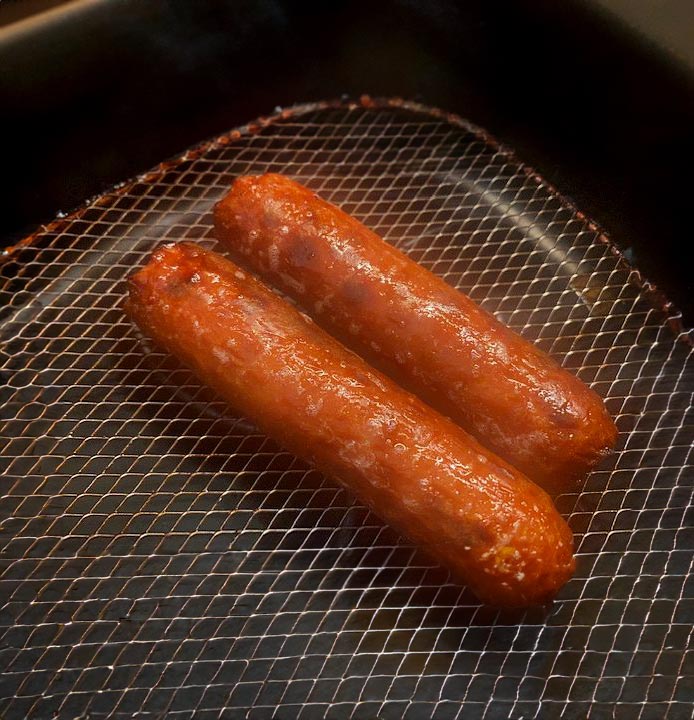 Hotdogs should be simple. They seem straightforward and unpretentious, but there is controversy and division within the camp, as with almost everything else. One of the big controversies in hotdogdom is ketchup.
Hotdog connoisseurs maintain no one over the age of eighteen should be allowed to put ketchup on a hotdog; what is your opinion?
If you want to learn more about hotdog etiquette and how to eat them properly, you'll love this hilarious article! I'm a simple girl, and it's plain yellow mustard only for me, please, and paper plates and napkins. What do you like on top of your hotdog?
I almost forgot to share this! Here's one of our most popular recipes! This sauerkraut casserole would taste absolutely amazing with the hot dogs you make in your air fryer.
Questions I get about this recipe: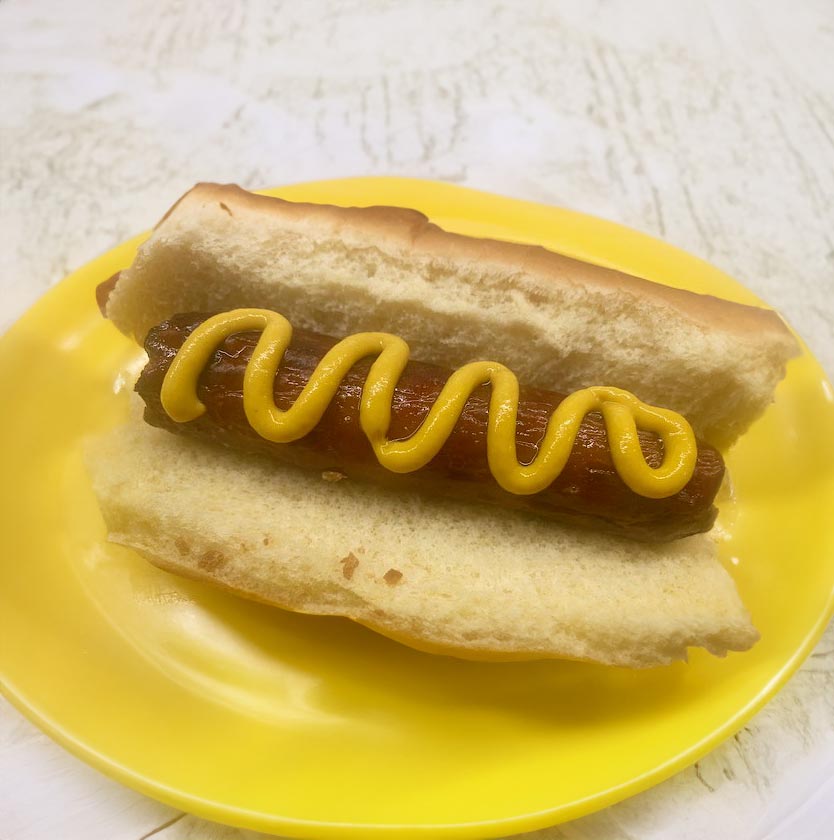 Question: What is the best air fryer temperature for cooking hot dogs?
Answer: The best air fryer temperature for cooking hot dogs is 400 degrees Fahrenheit.
Question: How long do I air fry hot dogs for?
Answer: Hot dogs will typically take 5-7 minutes to cook in the air fryer.
Question: Can I cook frozen hot dogs in the air fryer?
Answer: Yes, you can cook frozen hot dogs in the air fryer. Simply increase the cooking time by 2-3 minutes.
Question: How do I make air fryer hot dogs crispy?
Answer: To make air fryer hot dogs crispy, preheat your air fryer for 5 minutes before cooking. Then, cook the hot dogs for 5-7 minutes, or until they reach your desired level of crispiness.
Question: What are some good toppings for air fryer hot dogs?
Answer: Some good toppings for air fryer hot dogs include ketchup, mustard, relish, onions, pickles, and cheese. You can also get creative with your toppings and try something different, such as avocado, bacon, or chili.
Printable Recipe:
Yield: 2 servings
Air Fried Hotdogs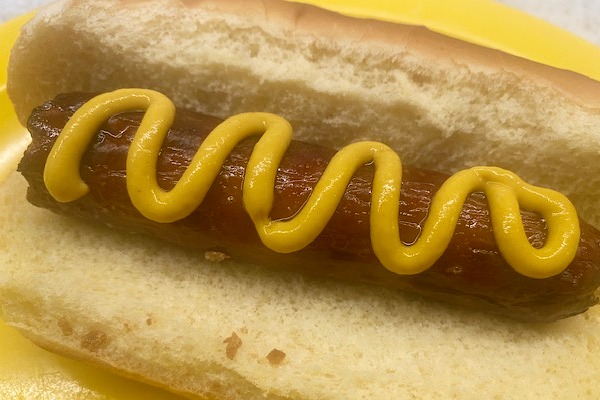 Here's how to make hotdogs the fast and easy way in your air fryer. They look and taste as if they were grilled.
Ingredients
2 all beef franks
2 hotdog buns
Condiments of your choice
Instructions
Preheat the air fryer to 390 degrees while unwrapping the hotdogs.
Place hot dogs in the air fryer.
Cook for 5 minutes, or until they reach your desired level of brown and crispy.
Put in buns and top with condiments of your choice.
If you like the buns to be toasted, put the hotdogs in the buns and return them to the sir fryer for one to two minutes, depending on how toasty you want them to be.
If you enjoyed this recipe, please share it on your social media! I would love for more people to try this delicious and easy-to-make dessert. If you have any questions or feedback, please feel free to leave a comment below. I would love to hear from you! Shhh… Join our secret foodie group on Facebook.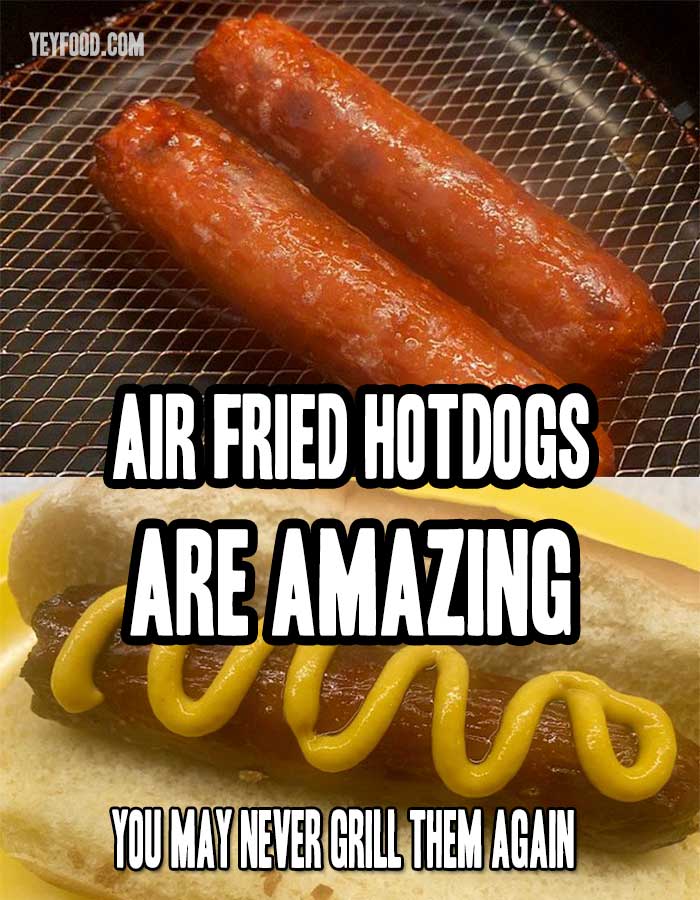 MORE OF OUR QUICK AND EASY FAMILY-STYLE RECIPES: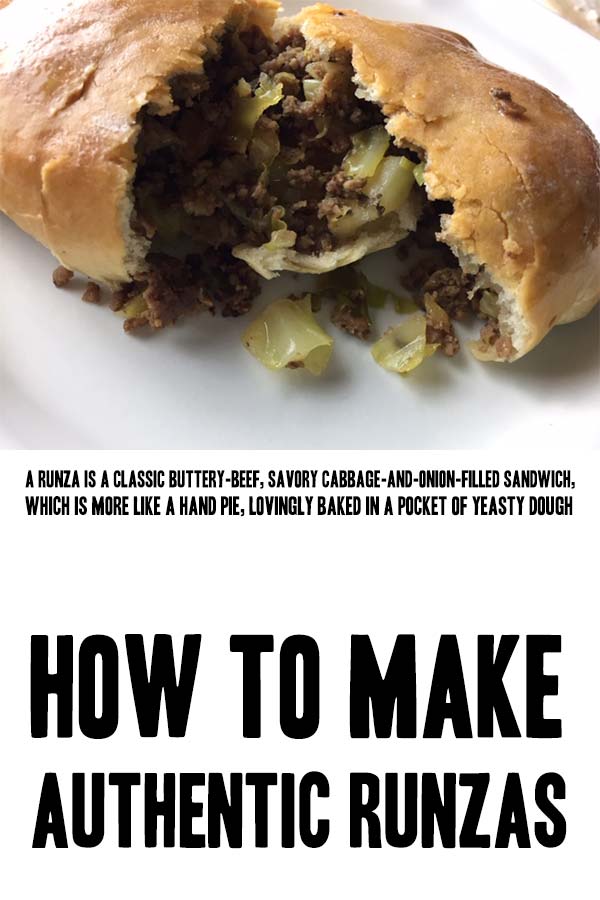 If you like these recipes, you are our people! You can check some related articles below or search via categories on the right. But, be warned; you will be on here for hours. Enjoy!